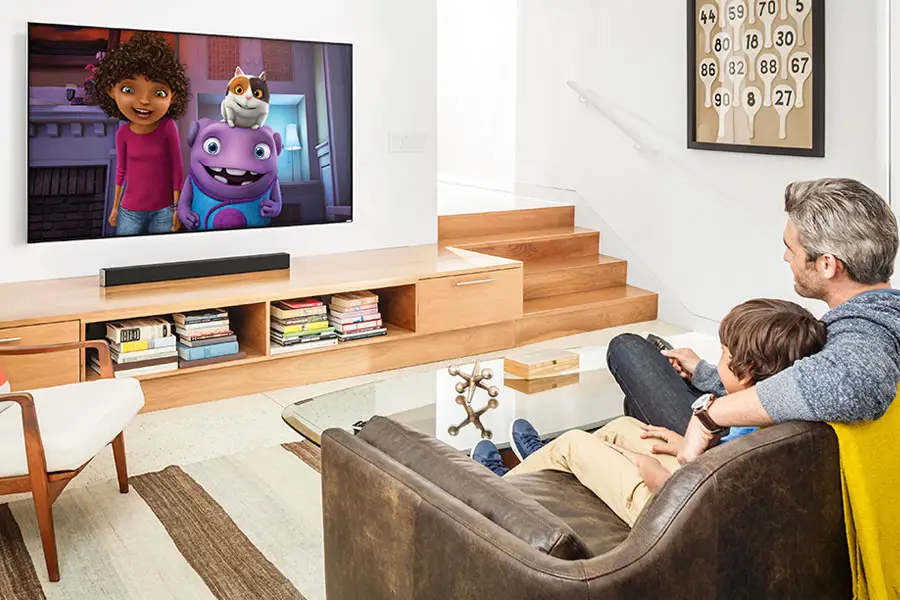 40 inch TV Reviews
With the advances in technology the 40 inch television has been reduced in weight to around 20 pounds. This makes it a great device to have in your home. The lightweight designs allow you to easily mount the television on the wall. The slim designs also make it simple and space effective to place on a table, dresser or other piece of furniture. The Smart TV functions provide an integrated experience that allows you to seamlessly convert from cable or satellite to internet applications. There are so many televisions on the market today that it is difficult to know which brands provide the features and quality picture you are looking for. We have evaluated the most popular brands on the market and have selected the ones that provide the best features and the best quality product at a competitive price.
Most Popular 40 inch TV
Samsung
The Samsung-UN40F6300-40-Inch-1080p-120Hz is an LED HD TV. The LED technology provides image quality similar to the Plasma televisions without the higher costs. This HDTV has a 120Hz refresh rate, providing a better quality picture for faster moving scenes. This might include action movies, video gaming and sporting events. The Smart TV feature allows you to stream content from the internet for viewing. It also provides access to email and other web related activities while watching television. The TV with the stand is 36.8X24.4X10.4. The slim design makes it easy to use on a stand or mounts on the wall. The Samsung-UN40F6300-40-Inch-1080p-120Hz smart TV comes with AllShare and Smart Hub. These features provide seamless multitasking for all of your entertainment needs. S-Recommendation technology helps you customize the content you enjoy based on preferences you have selected. The Samsung-UN40F6300-40-Inch-1080p-120Hz also has a dual core processor which speeds up the streaming process and allows you to multitask at faster speeds.
HD Smart TV
Smart Hub, AllShare and S-Recommendation
Dual Core Processor
120Hz for clearer picture quality
LED technology
– Anthony Dawson
Best Overall 40 inch TV
VIZIO
The VIZIO-M401i-A3-40-Inch-1080p-120Hz provides internet Apps plus which gives you the ability to enjoy music, videos, and live streaming from the internet. This connects you to popular apps like Hulu Plus and Netflix for seamless integrations between the internet and the television. The VIZIO-M401i-A3-40-Inch-1080p-120Hz is an LED Television which provides a top quality picture. The television comes with Smart Dimming which automatically adjusts the contrast to produce a better picture based on the light in the room. The Ultra-thin design is lightweight enough to use on the stand or mount on any wall. The VIZIO-M401i-A3-40-Inch-1080p-120Hz has built in Wi-Fi which provides access to all the internet content directly on your television. This Vizio has a borderless design which gives you a picture right to the edge of the screen. The television has 120Hz to provide clear picture images even during fast moving scenes. There is a built in subwoofer to provide top quality sound. The VIZIO-M401i-A3-40-Inch-1080p-120Hz is energy star rated and only uses 10 watts of energy.
Razor LED Smart TV
VIZIO Internet Apps Plus
Energy Star rated using only 10 watts of energy
Built in Wi-Fi
Built in Subwoofer
– Anthony Dawson

[/su_column] [/su_row]
Best Budget 40 inch TV
LG
The LG-Electronics-40LV560H 40″ LG Hospitality Grade Pro:Centric Pro:Idiom LED HDTV. The Pro:Idiom LED HDTV provides access to the internet and premium content provided by apps like Netflix and Hulu Plus. The TV offers seamless streaming from these internet devices directly to your television set. The LED technology provides amazing clarity and brightness to your scenes with excellent color resolution. The LG-Electronics-40LV560H 40″ LG Hospitality Grade Pro:Centric Pro:Idiom LED HDTV provides a full HD experience with 1080P resolution. This is nearly double the pixel resolution of the standard HD models. The LG also comes with TruMotion and has a refresh rate of 120Hz. This provides a clear picture even during fast action movies, gaming and sporting events. Built in Wi-Fi provides a fast connection for accessing entertainment from the internet. The LG-Electronics-40LV560H 40″ LG Hospitality Grade Pro:Centric Pro:Idiom LED HDTV is compatible with the External Speaker Out (sold separately). This remote consolidates your remote controls and allows you to speak instructions to the TV and it will find the programs you are looking for. This remote will also control your Blu-Ray, sound bar and other electronic devices that are connected to the remote.
LED-LCD Smart TV
Pro:Centric Application Support
RJP Compatibility
Commercial Grade Stand
Compatible with the External Speaker Out
– Anthony Dawson
40 inch TV Buying Guide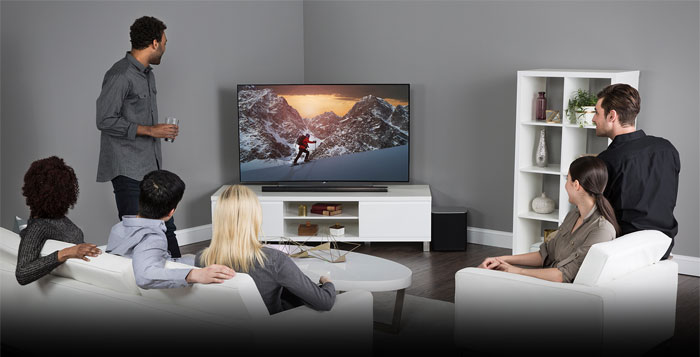 A 40 inch LED TV is the perfect fitting for those rooms that allow 5 – 6.6 feet of distance between the users and the television. It does not only provides size benefits for typical larger television rooms, such as maybe a living, bed room or basement, but provides users with outstanding features in a television such as: contrast, brightness, color range and rapid scene change responses. Selecting a 40 inch LED TV, provides a different approach compared to LCD or CCFL televisions, which offers a lower quality picture and a higher energy consumptions than a LED. If you are to go with a 40 inch television for your space sufficient and adequate room, a 40 inch LED TV would be the best option.
What is a LED TV?
A LED TV is a flat panel display that uses energy efficient LED (Light Emitting Diodes) back lighting (except edge-lit models) to provide varying intense illumination over a wide area for imaging and optic applications, versus cold cathode fluorescent, used in CCFL and LCD TVs, which takes a greater amount of voltage to operate and which light intensity cannot vary. This backlight semiconductor device, emits visible light when an electrical current passes through it. It is provided in three various styles.
The Three Types of a LED Televisions:
Dynamic Backlight – Which controls LEDs, individually or in cluster, which controls light and color level intensities to multiple aspects of the screen.
Edge- Lit – LEDs are formed around the rim of the screen, using a diffusion panel to evenly spread light behind the screen. This type is the most used and allows for a thinner TV design for a less weighted item.
LED back lighting – Brightness of LEDs are not controlled individually. This type is also known as the Full array or the Direct-Lit LED.
Features of a 40 inch LED TV:
Lighting Design – Varies in lighting design manufacturing – Comes in a RGB backlight (combines for a white light) or simply just a white backlight. The RGB backlight produces a better richer quality picture and adjusts better, which can create for various color variations, especially various white hues, that can constitute to a more realistic looking picture. RGB back lighting is more expensive than the two, but, definitely worth the additional money that is shelled out.
Local Dimming (Many LED TVs have this feature available) – Controls the output of LEDs – Rather than being on at full strength at all times, LEDs are dimmed or turned off during the appropriate times of proper management.
Small LEDs – Smaller and more powerful than fluorescent, provides a higher quality lighting technique – Produces deeper blacks and greater saturated colors. Although more powerful, it is smaller, and requires less power. It can convert power into light much more efficiently and allow less light leakage, which is prone to produce fuzziness in a picture.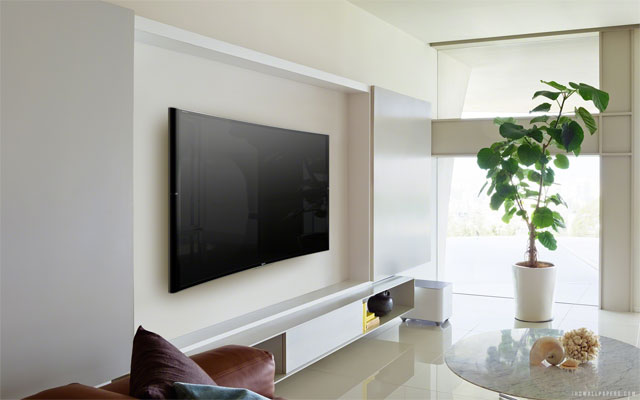 Benefits of 40 inch LED TV:
Mercury Free – The toxic, mercury is commonly used in many other TV, which is known to cause immune, enzyme and nervous system damages in humans and causes deformities and deaths to animals.
Lower Power Consumption – Because less power is needed to illuminate the diodes, it makes for a lower energy usage, which can affect monthly energy costs.
Fast cut on time – Starts up in full lit and bright mode, without having to wait for a television warm-up process, before fully functioning
Bright Pictures – Can become bright enough for seeing screen containments in extreme bright conditions
Because LED TVs are flat, they use less space in a room, which can allow for greater distance between viewers and the television. Although a 40 inch item, It is still light enough in weight, to mount on a wall without falling.
The price of a 40 inch LED TV may be a little higher – versus a 40 inch LCD TV – but viewers will experience greater quality and can benefit greater in the long run, as LED televisions use less energy consumption to operate. Prices can differ – at a reasonable amount – at about 27%. As competition increases, expect percentage to shrink and prices to fall steadily as time ages.
Input and output connective options, included with a 40 Inch LED TV:
HDMI Input – Provides a full 1080p picture and digital sound.
USB Input – Connects USB devices
RF Input – Radio frequency socket that receives radio signals, mostly for connecting cable television.
Component – Receives analog video from a signal sending unit.
Component (Av) – Transmits analog audio and video information through a single signal.
Ethernet – Links TV to Local Area Network (LAN)
PC Audio Input – Receives sound from a computer
PC/DVI Audio In – Receives encrypted digital audio signals from media players and other devices.
Digital Audio Out (Optical) – Transmits digital audio streams out to a receiving device.
Disadvantage of a LED Television
It is more expensive than a LCD TV, up to about 50%.
It is light in weight, but the "LED backlight" type, can make for a more difficult approach for wall mounting, due to the weight of its body.
Your typical 40 inch LED TV will weigh about 16 – 19 pounds without the included stand, and about 24 lbs with it.
Overall, a 40 Inch LED television can provide users with a large, high quality, color rich picture display, that is energy efficient, with the appropriate and sufficient connection types, to best receive and send audio and video information between devices, for the best LED television experiences. The incredible features and benefits of a LED television – each available type included – makes for enjoyable TV experience for all viewers, of any age.