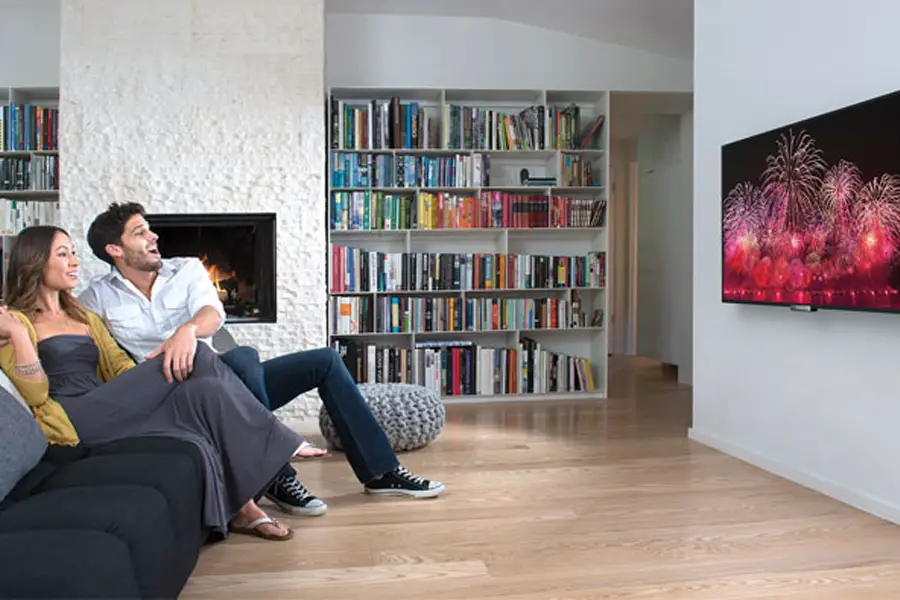 60 Inch TV Reviews
Televisions are getting lighter and slimmer with each passing year. This has enabled manufacturers to design and create larger and larger televisions. The challenge with larger TV's is maintaining picture quality. We have selected the best 60 Inch TV's on the market. One's that provide a top quality product that will last for years. TV's with strong companies that stand behind their products, along with top quality picture and sound features to give you the quality entertainment you deserve.
Most Popular 60 Inch TV
Samsung
The Samsung-UN60F7100-60-Inch-1080p-240Hz is a smart TV that provides voice control. This feature allows you to interact with the TV to control channels and streaming content. The smart TV also provides access to the web allowing you to instantly stream music, movies, videos and other entertainment through a remote control or voice commands. The Samsung-UN60F7100-60-Inch-1080p-240Hz has micro dimming. This provides the best available picture quality and the set will dim or brighten depending on the room lighting conditions. There is a 240hz refresh rate. This provides a clear picture and the best viewing for sports games, video games and action movies. The Samsung-UN60F7100-60-Inch-1080p-240Hz has a very thin design with LED lights. The TV is 53.8X31.3X1.2 inches in size without the stand. It is energy start rated. The Smart Hub technology provides a TV that is easy to control and navigate. The TV is intuitive and will provide a great TV experience.
LED HD TV
Smart TV with Voice Control
Operates HD TV and Internet Web Surfing for fast streaming
SmartHUb and AllShare technologies
Micro Dimming for best picture quality
– Anthony Dawson
Best Overall 60 Inch TV
VIZIO
The VIZIO-M601d-A3R-60-Inch-1080p-240Hz is a 3D television that gives a theatre quality picture with no flickering, crystal clear images, and a brighter picture than conventional 3D TV's. The Vizio provides instant access to movies, music, TV programs and video games through the built in Wi-Fi. The 60 Inch TV provides smart dimming technology which provides a clearer picture with deeper contrasts. This provides a great picture whether the room is light or dark. The ultra-thin design keeps the TV lightweight for its size, allowing it to be on a stand or mounted on a wall. The refresh rate is 240Hz and has Smooth Motion enhancement with backlight scanning. This enables you to watch action movies and sprots with no blur. The VIZIO-M601d-A3R-60-Inch-1080p-240Hz is energy star rated and only uses 10 watts of energy. It also comes with a full screen of apps windows. This provides faster streaming and better access to internet entertainment options.
Smart TV
3D Television
Built in Wi-Fi with fast surfing capabilities
Energy Star rated only using 10 watts of energy
Smooth Motion enhancement with backlit scanning
– Anthony Dawson
Best Budget 60 Inch TV
Sharp
The Sharp-LC-60LE550-60-inch-Aquos-1080p is built in a slim design. The TV has an AQUOS LED display. This provides a frame that is thinner around the screen and offers a slimmer depth allowing the TV to fit in nearly any location. It comes with an auto brightness control (OPC). This allows the picture to auto adjust the brightness of the picture to accommodate the light that is available in the room. This technology reduces the power used and provides with a clearer picture in any lighting. The Sharp-LC-60LE550-60-inch-Aquos-1080p has a 120Hz auto refresh rate. This technology gives a clear picture even during action movies and sports scenes that are fast moving. You will really see the improved quality of the picture with these added features. The Sharp-LC-60LE550-60-inch-Aquos-1080p is energy star rated. It also comes with 3 HDMI inputs allow you to connect all your entertainment devices to the TV.
Slim design with an energy star rating
AQUOS LED display for the clearest picture available
120Hz for action scenes
3 HDMI inputs for connecting all your devices
Auto brightness control
– Anthony Dawson
60 Inch TV Buying Guide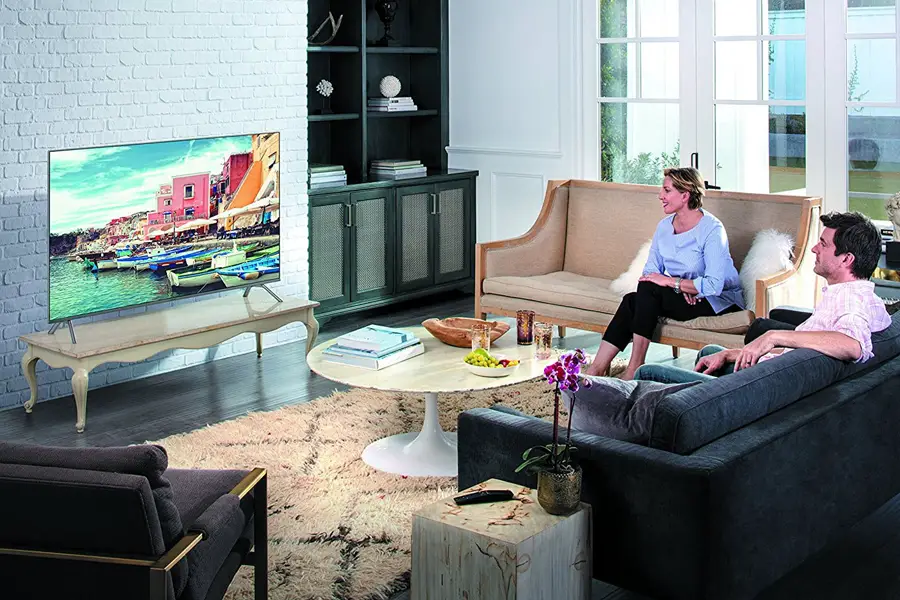 Thinking about buying a new TV? Did the last TV just stop working on you? Whatever your reasons, buying a new TV can be a chore if you don't know what you are looking for. It is important to do your research first before making a commitment to any new technology. Today we are going to talk about what you to consider before buying a 60 Inch LED TV. There are a couple of concepts that you should understand before buying anything. These concepts are price and features.
60 Inch LED TV Price – Price can often be the determining factor when making a decision. What many people don't consider is that some stores will match a competitor's price even after you have made the purchase. Don't stop looking for a better price just because you already bought what you wanted.
Features of 60 Inch LED TV
Features are the things that technology can do. There are two types of features. Industry standard features that every piece of technology of that type have, and model specific features that manufacturers include to make certain models stand out.
These two concepts do not necessarily make it easier to make a decision, but they do make it easier to hone in on what you will be looking for. This matters because there is a lot of technology available and more coming out all the time. The next thing you will want to do is take a look at what the technology that is available now.
What is an LED TV?
LED stands for light emitting diode. The technology itself is present in several larger screen formats like highway signs and arena TVs. Smaller consumer models like the 60 Inch LED TV are actually LCD models. The name led comes from the fact that the displays are lit by the diodes. Should you decide to buy a LED TV, you are actually getting a LED based LCD TV. This back lighting system is the main difference between a led TV and other models like aoled or plasma TV where every pixel is self illuminated.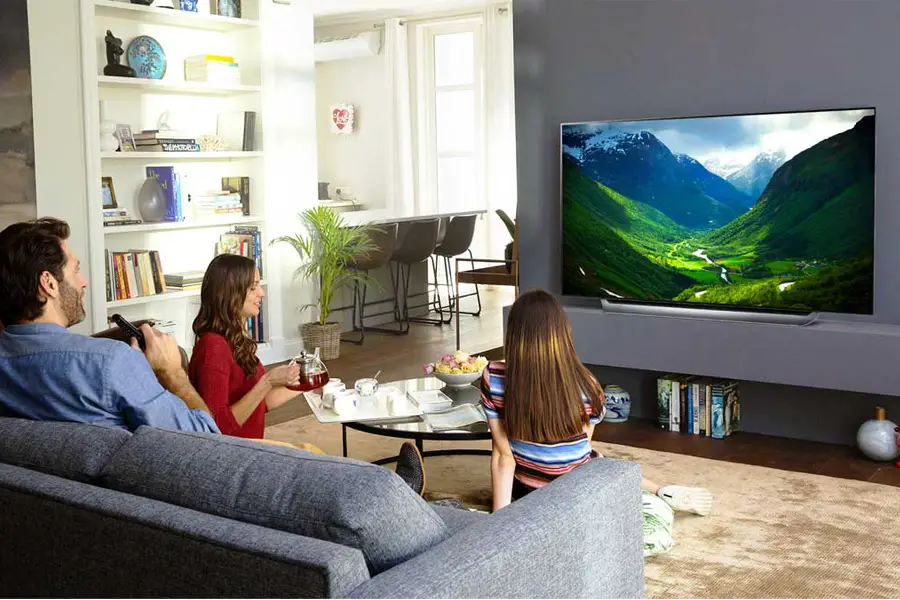 Types of LED TV
There are two basic types of LED TVs, and both are based on the method by which the screen is lit. The first method is known as direct lit led's. With these models the back lighting covers the entire back of the screen. A technique known as local dimming controls, the pixel back lighting to create contrast on the screen. The second type of led TV uses edge lighting. Lights cover the edge of the screen and are dispersed by light guides.
The Upside of The 60 Inch LED TV Google
The newer models are thinner than older televisions that use the old cathode ray tube. That makes them easier to move and store. Some of the newer models consume less power, which will make them more energy efficient. Word that just right and you can write this off on your taxes. The led lights that they use to manufacture televisions last a lot longer now. If you want to buy a new television, picture quality is particularly important. The longer the lights last the longer you will be able to get a good picture out of it before you have to replace it.
The Downside of The 60 Inch Led TV
A new TV is expensive and led TVs are no exception. The bigger the screen the more money you are going to have to spend. A quality 60 Inch television is going to cost upwards of one thousand dollars. LED televisions have also been known to have some problems with off angle viewing. Off angle viewing is viewing the television from an angle versus standing right in front of it. With an edge-lit model, the area around the edges of the screen may appear lighter when viewing a darker image.
Whether it is for work or for recreation, buying a new television is an important decision. Make sure that you know what you want to do with your television set first. After you have the features you need, research which televisions have those features. Once you settle on a model, take a look at what that model is going to cost you. Give some thought to waiting for a certain time of year or looking for that model on sale. That might make the buying process a little easier on your wallet.