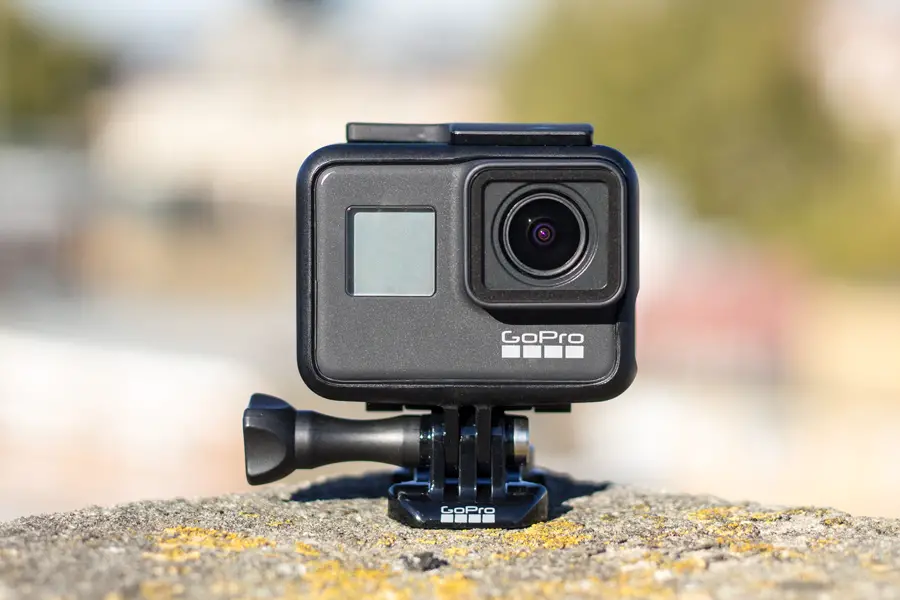 Action Camcorder Reviews
Are you an adventurer? For those who climb mountaintops, snorkel in the deep, bike through the woods, and snow down the most powdery slopes, there's an answer to your desire to capture everything, and later share with friends an family. Action camcorders allow you to document these amazing sporting accomplishments with good quality and smooth motion. This type of camera is immensely popular, because it's totally waterproof, and can take a serious beating on the slopes or in the hills, without showing signs of wear. There are even some camcorders that allow you to swim underwater with them, for perfect scuba and snorkeling footage. The most basic action cameras are going to give you a wide angle view, but many are not able to zoom or focus. Some newer models from GoPro, Sony Action Cam, and Drift HD Ghost do have these features. Finding the right camcorder for you really depends upon just how extreme your sporting habit is.
Most Popular Action Camcorder
GoPro
GoPro is by far one of the best manufacturers of action camcorders, and the HERO3+ Silver edition is one of their best. Thanks to its compact size (it's 15% smaller than earlier models) it's incredibly easy to carry while you're sporting, and it also happens to be 2x more powerful than the previous generations. What you get here is the most advanced Silver edition to date, easily wearable, waterproof, and gear-mounted. Most action cameras are seriously durable, but the HERO3+ also delivers tremendous, professional-grade picture quality, even when it's seriously moving at high speeds. The amazing resolution goes up to 1080p60 and 10MP, which is at 10 frames per second. Not only that, but you're getting built-in WiFi that is faster than ever, 30% longer battery life, and great low-light performance. GoPro has simply taken action filming to a whole new level with this little device.
Small and lightweight, beyond any previous Silver
2x more Powerful for extreme picture quality
30% longer battery life
Hi-resolution, hi-frame rate
Waterproof
– Anthony Dawson
Best Overall Action Camcorder
Veho
Veho made a smart decision when they decided to parter-up with action media partner No Proof No Glory. Together, they've released an exceptional action camcorder: the MUVI HD Special edition No Proof No Glory. With the newly designed waterproof case, you can take your camera as deep as 60 meters into the ocean, with no sign of strain. Are you going to be doing some extreme skiing soon? With the helmet front mount, you can capture some of the most exciting POV shots with your hands entirely free. Images are smooth and clear, even when you're going at a serious speed. With a continuous 3 hours of recording time at your fingertips, you're going to be able to keep the camcorder on the slopes, on a mountaintop, in the ocean; for a very long stretch of time. The 1.5″ LCD is bright and easy to read, and it also comes with remote, Time Lapse setting, exposure control, and so much more.
170 degree wide angle lens
5MP HD image resolution
Numerous mounting options to choose from
8MP stills with continuous photos for Time-Lapse videos
– Anthony Dawson
Best Budget Action Camcorder
Gear Pro
When you're carrying around an action camera, trying to catch extreme sporting moments or POV shots, the last thing you want is something big. That's why there are models like the Mini Action Camera from WCI. Think of it more like an accessory than a camcorder, because this device is seriously compact. It easily attaches to things with the included straps and mounts, and records in real time. It's a snap to instantly upload your video file to your computer with the USB cable, and share these memories with friends and family, as well as on social media sites. This is a really great alternative to the more expensive models on the market, so if you're new to action video, this might be just the right thing to start with. Thanks to the handy LCD screen, you're able to see exactly what you're filming, making sure the picture and focus are just right. For literally a 1/3 of the price of other action camcorders, you can have fantastic quality footage and durability with the Mini Action Camera.
Includes 2.0 touch screen
SD Card slot
Incredibly lightweight and durable
USB plug and mic included
Mounting gear provides a number of attachment options
– Anthony Dawson
Action Camcorder Buying Guide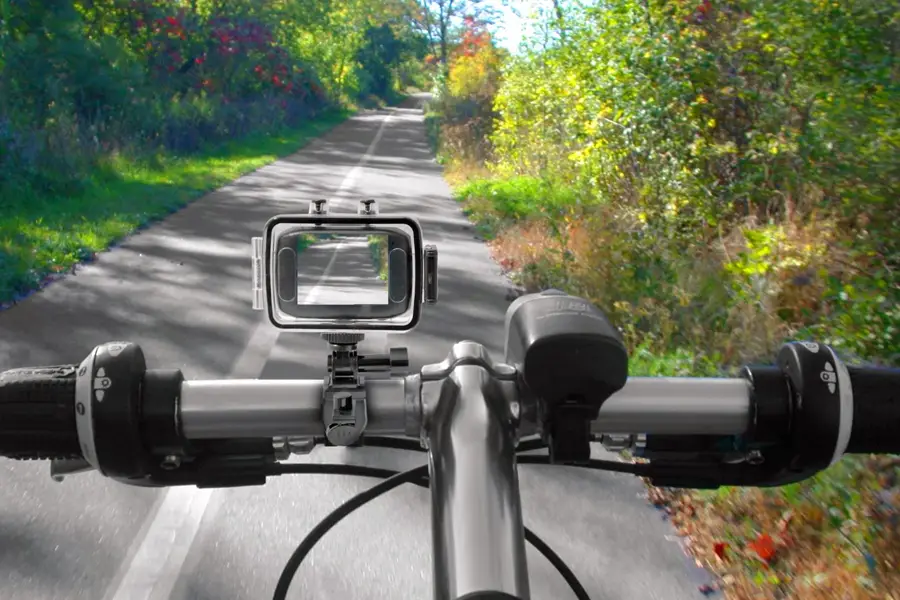 Perhaps you are looking for a camcorder that will help you to successfully record all of the details of a sporting event or any situation that involves objects in motion. Not just any camcorder can provide the detailed results that you may be looking for. Action camcorders are designed to capture the details that some other types may not when subjects are in motion.
There are several different brands, types and sizes of action camcorders on the market, which can further complicate the task of finding the right one to meet your needs. This guide is designed to give you the facts about camcorders that are created specifically for capturing situations that involve movement and how to narrow your search to include only the units that have the features that you will find useful for your intended purpose. By following the tips and recommendations we've provided, you'll be able to more quickly and easily identify the right action camcorder to satisfy your requirements.
Figure Out What You Will Be Using the Action Camcorder For
The type of events that will be recorded, the weather conditions and the length of continuous recording time that is estimated are prime considerations when choosing an action camcorder. This will help you to select a unit that has all of the necessary features that will be important to successfully capture high quality video footage. Another consideration is the location and environmental conditions. Provisions for weather events such as rain, snow, heat, cold or even underwater filming sessions are made by the selection of units having the features designed to accommodate these types of environments.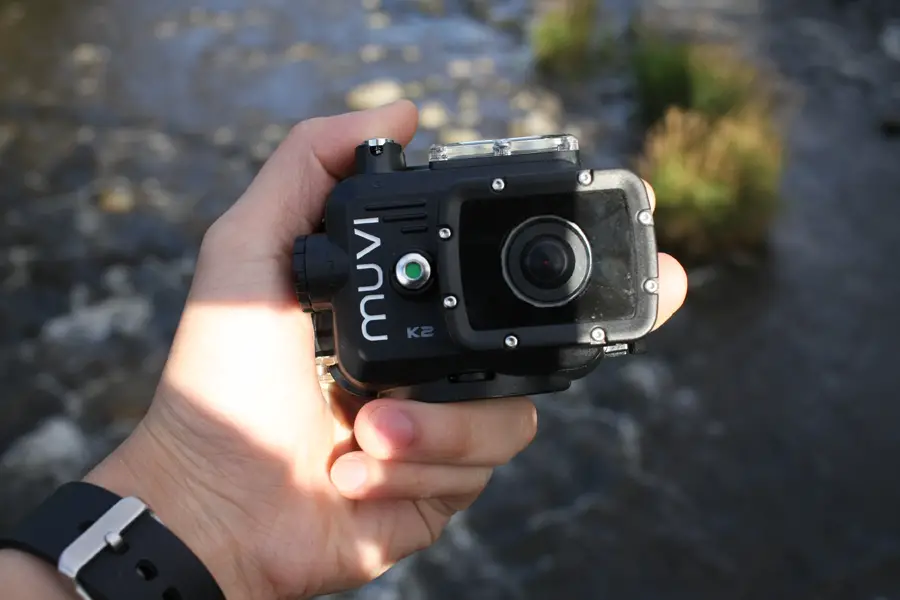 Types of Action Camcorders
Action cams are designed for capturing footage of people who are involved in outdoor sporting activities such as skiing, biking, cycling, ATV riding, surfing and many other activities of this type. They are generally compact in size and offer features such as waterproofing, mounting brackets for attachment to a helmet or other area and removable cases. They are often used by the athletes or participants themselves to film what is occurring from their perspective.
The other type of action camcorder is called a pocket camcorder. These are also more compact and lightweight. Some of these action camcorders also have features that make them durable and weatherproof. These are the least popular models of action camcorder and production of new technology for this type has been limited in the past few years.
Features To Look For In an Action Camcorder
Action camcorders are usually subjected to some type of jolting and abuse, so it is wise to select a model that is designed be rugged, weather resistant and can stand up to the rigors of the activity. Another consideration is how the camera will be used. Will you be standing on the sidelines and shooting footage or must the cam be mounted to a helmet, machine or other location? The features must allow for proper mounting of the camera in a location that will provide the desired view for recording the footage. They come in a variety of recommended mounting angles such as helmet, chest, wrist and other locations. Another popular feature for those who enjoy filming wildlife is the motion sensing technology found in trail cams.
This helps to conserve battery power for multiple recordings day and night.
If the activity is taking place during evening or night time hours with dim to no lighting, a night vision may also be required. Although less common, this is an option for some models.
Stability of the video is another vital aspect for capturing quality videos that are not blurred or distorted.
Look for a camcorder that stipulates image stabilization technology as this will help to provide you with better action scenes that capture more detail with less distortion.
Look for a camcorder that offers the highest possible battery life. Lithium-ion batteries are reputed for being the longest lasting. One way to gauge the length of the battery when making comparisons is to read the mAh numbers. Higher numbers mean a longer battery life. If you plan on using the camcorder for extended periods of time, you may want to consider having a spare on hand for swapping out the batteries.
The storage options are another vital feature that can either make or break a great recording session. There is nothing more frustrating than running out of storage space in the middle of an exciting or important event. Make sure that the storage options provide an adequate amount of space to capture all of the intended footage. You may want to consider a cam that has the capacity for onboard storage and the addition of flash or SD capabilities in any combination.
If your cam will be underwater then make sure that the model you select is not only waterproof, but that it is also rated for use in the maximum expected depth you will be diving into.
Several of the better action cams feature Wi-Fi capability that allows for camera control via a smartphone application. This option also offers a convenient and fast way of uploading the footage to social media and other locations as desired.
Time lapse mode is a feature that is offered in some of the action cams which provides for taking shots at set intervals in time, which are set by you.
Conclusion
Finding the right action camcorder can seem like a tough task with the large variety of offerings on the market. If you are unprepared it most likely will be difficult to make the best decision. It is when you take a few moments to analyze your real needs based upon the ways in which the camcorder will be used, that you can begin narrowing your choices in the right direction. Considerations for storage space, image quality and stability and battery life can help you to avoid common frustrations. When you predetermine what you will need, you can identify the features that you require in an action camcorder and limit the choices to a few brands and models.