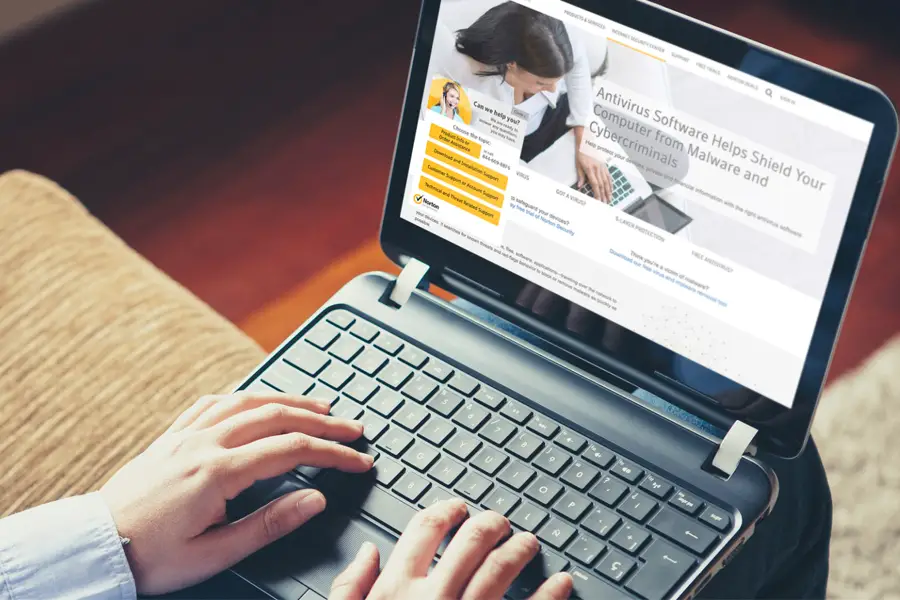 Antivirus Software Reviews
Anyone who owns a computer should be aware that to keep your computer healthy, you must invest in good and reliable antivirus software. There are threats like Trojans and viruses that hide in your computer to steal your passwords, install viruses, send you spams, and can even prevent your computer from working all together. Malware is so easily caught that even by visiting a reliable site that has been infected can pass it to your computer. However, with a trustworthy antivirus software you will be able to identify, prevent, and remove malware. Below you will find our top three choices. Any of these will give your computer the protection it needs, and give you peace of mind.
Most Popular Antivirus Software
Norton Security Premium – 10 Devices
With Norton Security Premium you can back up your music and photos online. This software was designed specifically with the protection of the digital life of all your devices. You can now protect not only your computer but also your tablet and smartphone. Norton Security Premium will protect you from identity theft, spam, social broadcasting dangers and much more. You can also rely on this antivirus software to free up your computer memory while also correcting your settings so your computer can maintain good speed. It also helps us get rid of the biggest fear we all have. The fear of losing our favorite pictures or important documents we may have stored in the computer. How is this so? Well, Norton Security Premium automatically stores our important data in the location we set it to.
Platform: PC and Mac Download
Secure 10 Devices
Broadband download time: 1 to 2 minutes.
Dial-up download time: 1 hour 15 minutes
– Anthony Dawson
Best Overall Antivirus Software
Norton Security Deluxe – 3 Devices
We get the false sense that we are working alone when we use our PC. However, this is far from the truth. We are constantly sending data to the different servers. How is this possible? Well, this happens every time we shop, stream music, visit a website, share documents, and even when we go to secured websites like our banks. Every time we send data out to the web we are at risk of acquiring malware. By investing in Norton Internet Security you will be protecting your PC from very dangerous malware. You can even protect up to three computers by two-way firewalls. The way this works is by detecting and preventing malware and viruses coming in, or going out of your computer. Norton stays up to date by constantly updating there system based on information gathered from other Norton users.
Norton Security Deluxe secures up to 3 PCs, Macs, iOS & Android devices
Broadband download time: 4 to 15 minutes.
Dial-up download time: 7 hours
Platform: PC Download
Detects and eliminates viruses and spyware; protects against dangerous applications
– Anthony Dawson
Best Budget Antivirus Software
Kaspersky Anti-Virus 2018 – 3 Device
This antivirus software will revamp your PC's antivirus security system. It works behind the scenes to provide the best quality and trusted protection. It will locate, eliminate, and prevent viruses and malware from getting into your computer. It will automatically check files, websites, and even apps for anything that may be harmful to your device. If a malware is found, you will be notified. To stay up to date, it performs minor updates. You do not have to worry about new malwares getting by because this system offers real time protection. With its Two-Way Firewall you can rest assured that no hacker will get into your account. With Kaspersky Anti-Virus, you can let it do all the work of protecting your computer and data, while you can just relax and enjoy how great it is to know your data and devices are safe.
Under $50
Platform: Windows 7, Windows 8, Windows Vista, Windows XP
Scanning of emails and website to identify malevolent software
Dimensions: 7.5 x 5.2 x 1.5 inches
Tech support is available via phone, live chat, or email
– Anthony Dawson
Antivirus Software Buying Guide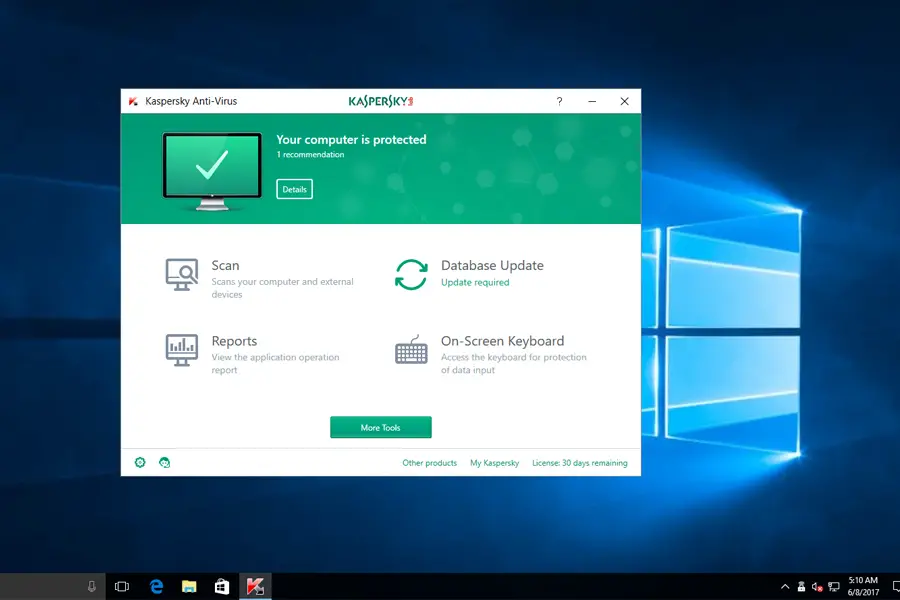 Antivirus software has become a standard part of owning a computer. It has become a wise advice to first install an antivirus program before plugging any external device or surfing and downloading from the net. The kinds of antivirus programs are rampant nowadays, and for a reason. Antivirus programs are not just online gimmicks, they are a much needed part of protecting the computer. To understand more on the different kinds of antivirus programs out there, here is a guide in choosing the best antivirus program for your computer.
Factors to Consider to Choose Antivirus Program
Know Your Computer, Its System Requirements, and Its Main Use
This is the most basic thing one has to do when looking for antivirus software. There are operating systems that are immune to some viruses but are highly vulnerable against other malware. There are also viruses that affect only a certain operating system.
The operating system has certain requirements that could help the users know which antivirus software could match and protect the system best. Some operating systems are designed in such a way that not all antivirus software could run properly; a good example of this is Mac. Mac owners should be aware that there are a number of antivirus programs that do not offer certain features that could help protect its OS and/or are only efficient when the program is updated frequently. There are other operating systems that need extensive protection from malware and would likely crash without one.
In addition, a person should be aware of the main activities being done with the computer. There is a number of AV software with functions depending on the type of activity that is frequently performed with the computer. For example, if a person is almost always online for social networking, he should then find an AV software that provides protection for these tasks.
Check and Compare for Associated Costs
Though there is a number of antivirus software available, these free AVs are not designed to protect the computer from viruses aside from the basics. The problem with getting the free version is that it will definitely crash against a new virus because it is not updated to go against malware created after installment. Updating a free AV means a person has to actually pay for the Anti-Virus software.
This is what makes AV software different from other software. AV programs should be updated regularly so they would be useful against new and sudden viruses. Sometimes, a virus is so thorough that an entirely new AV program is needed just for protection. Because of this, a person has to consider the initial cost of the AV program and the incremental regular cost of updating the license and purchasing upgrades. It is important for a person to really check the price of regular updates, as more often than not, AV companies place the hidden cost of owning an AV program in these updates. A person could therefore compare the cost of one AV program from another based on a year's worth of installing and updating.
Know Your Antivirus Software Detection Method
There are a lot of ways the software can detect a malware, especially now that each antivirus software is competing on how effective it can detect the unwanted intruder. For simplicity, it would be easier to look at the two basic detection methods available.
The first one is a signature-based detection method. The antivirus is given a set of programs that are identified as harmful for the system. The program would then just wait and look out for these predetermined viruses. This kind of detection has a high accuracy rate, with a very low false positive detection ratio. The downside of this method is the need for the software to know beforehand. This is not effective when a new virus has suddenly been created and spread after the malfunctions have been entered.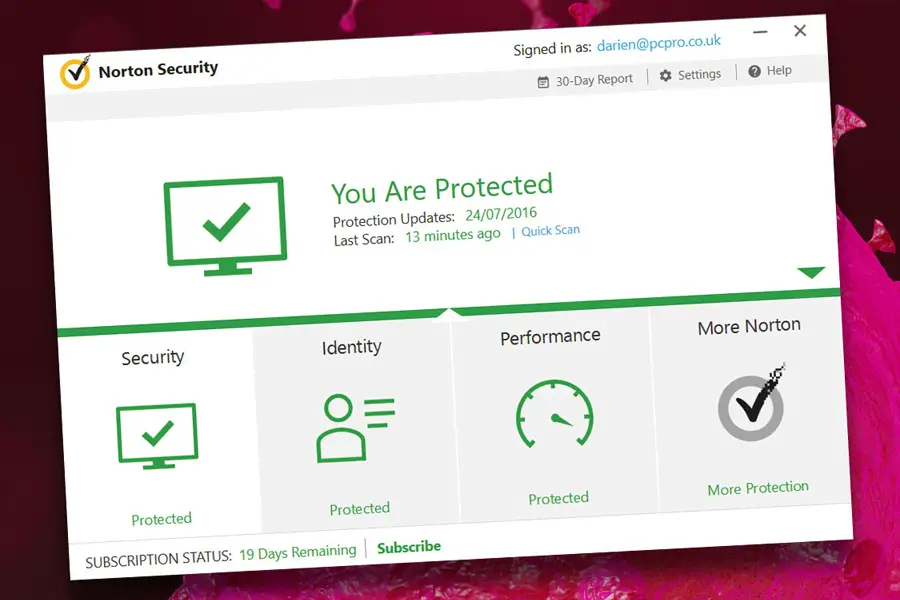 The other is the heuristic detection method. This is a more holistic and proactive way to find and detect viruses. With this method, the software would inspect how each document behaves, and would then identify the files that it believes are corrupted or hacked. Unlike the signature-based detection method, heuristic method usually ends up giving high false positive detection ratio. However, the upside is it can detect the most recent viruses if the program is properly installed and used. Moreover, a person does not need to update the software as frequently as compared to the signature-based one.
Always check software for its detection rate. This is an accurate basis on how effective and efficient software is against malware. Also, check the false positive detection ratio to know whether adjustments should be done for proper detection. It is sometimes better to have a false positive detection rather than no detection at all.
Check Whether the Antivirus Program Passed the Test
There is a test for antivirus program. Actually, there are four labs at the moment that specialize in testing the programs in terms of how thorough they could detect malware in the system and how strong they could protect the system when it is under attack. Other major features that these labs would be testing are the program's detection and removal capabilities, showing how effective the program is in its entirety. One of the most heard tests is the AV Comparatives. This program tests a number of software for a given number of months and in varying places. Some examples of tests that they run are for performance and effectiveness of removal. They then grade the software after a series of tests are done.
Look At the Auto Updates and Scheduled Scans
Almost all AV software have the scheduled virus scan feature. What makes this feature vary from one software to another is the flexibility of the program to stick to the given schedule. A person should check the requirements of the scheduled scans. Some AV would do the scan regardless of what the computer is doing, while there are those that could only perform when connected to the internet.
Some AV software could also identify immediately when an upgrade is available. This type is highly recommended as these AV software automatically connect to the AV site and download the upgrades regularly.