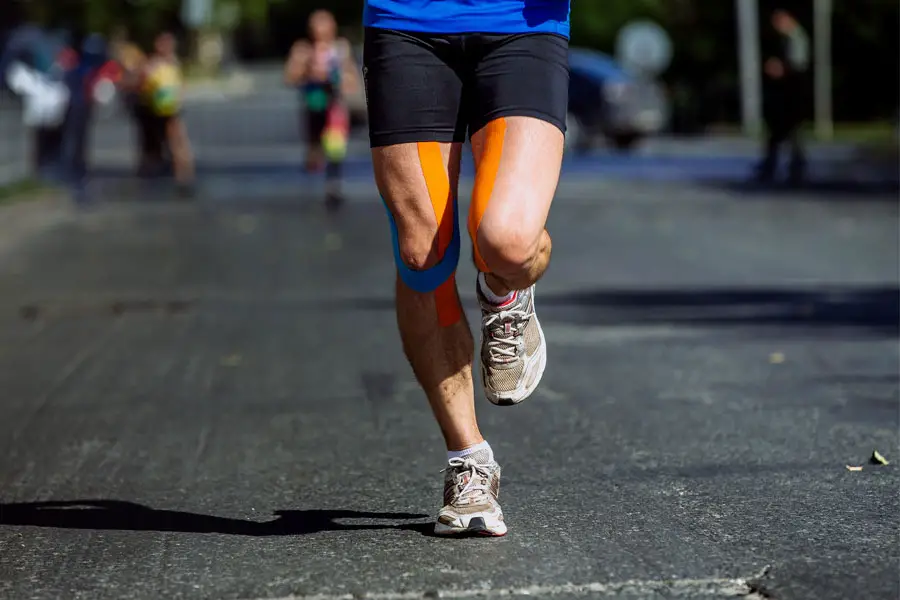 Athletic Tape Reviews
Any athlete will tell you that their "tool kit" is never complete without some athletic tape in it. That's because the tape is more flexible than a brace, and still offers that extra bit of support for weak joints or injured limbs. There are a number of different tapes out there, and some are more tacky and strong than others. Some popular brands of athletic tape provide vibrant colors that allow you to customize how you wear your tape to celebrate your sports team, country, or a special holiday. Even if you don't feel like making a statement, you need to have some tape nearby for the unexpected twist of a wrist or ankle. The tape also works well on sprained fingers and other limbs. If you have even a slight injury, it's bad news to do too much activity on it without having support and protection from further injury. Athletic tape is the answer to keeping yourself safe and comfortable when you're constantly in motion. Each brand is different, so it may take some experimentation before you find what's best for you.
Most Popular Athletic Tape
Mueller
Mueller's M-Tape is some of the best athletic trainer's tape on the market, and the bright colors allow you to choose something that fits your style and tastes. It is designed to work well for all sports-related applications. Whether you need to tape ankles, wrists, or sticks, Mueller gives you a way to protect your limbs and express yourself while doing it. The bright colors really are a statement, and help you to stand out in a crowd when working to your athletic potential. You can use the tape to signify your team colors, or the colors of your national flag. This is a favorite for Breast Cancer Awareness walks, when everyone can tape themselves up in Pink! No Fourth of July marathon is complete without red, white, and blue tape. But it's not just amount making a statement. The tape also is a great way to protect ankles and other joints.
Highest ranking colored tape for all sports-related applications
Perfect for themed marathons
A great statement for sports teams to show their colors
High tensile strength and excellent tackiness
– Anthony Dawson
Best Overall Athletic Tape
ACE
Ace is perhaps the single most trusted name when it comes to bandages and compression garments, and this sports tape lives up to the brand name. The sports tape will never tear skin or leave a sticky reside, and offers firm support and added protection when joints are injured or weak. Whether you're taping up your ankle, wrist, or fingers, you're going to find that this tape gets the job done. ACE reigns supreme when it comes to supports, braces, bandages, and cold and hot therapy products, and if you already experience the benefits of these other brand items, then you're going to see that this tape provides the same trusted and reliable support. If you live a healthy and active lifestyle, then you need to definitely stock up on some of this tape to have in your medicine chest. Even if you're not injured, using the tape is a preventative measure that keeps those injuries at bay.
Prevents sprains and other injuries
The firm support and protection are great for injured joints
Works for any strenuous activity
Ideal for fingers, angkles, and wrists
– Anthony Dawson
Best Budget Athletic Tape
Mueller MTape
Mueller provides the most user-friendly athletic tape that you can find. That's because it rips very easily from the roll, and you don't get those annoying strings at the end of the line. It's super clean, easy, and tough. You don't need to be injured to reap the benefits of this tape. It provides a great preventative for those who have weak joints and want to avoid injury in any athletic or day to day activity. Please note, there are some people who say that this tape smells a little funny, but because it's so effective and easy to use, you're not going to mind much. In fact, some athletes begin to enjoy the smell of this tape because it reminds them of a marathon, hiking expedition, or cycling race. The smell begins to be associated with sports! Bring back the stability of your ankle or wrist with this durable tape that you'll come back to again and again.
Durable, multi-purpose sports tape
1.5″ and 15 yards in one roll
Offers all the support and protection that you need
Incredibly user friendly
– Anthony Dawson
Athletic Tape Buying Guide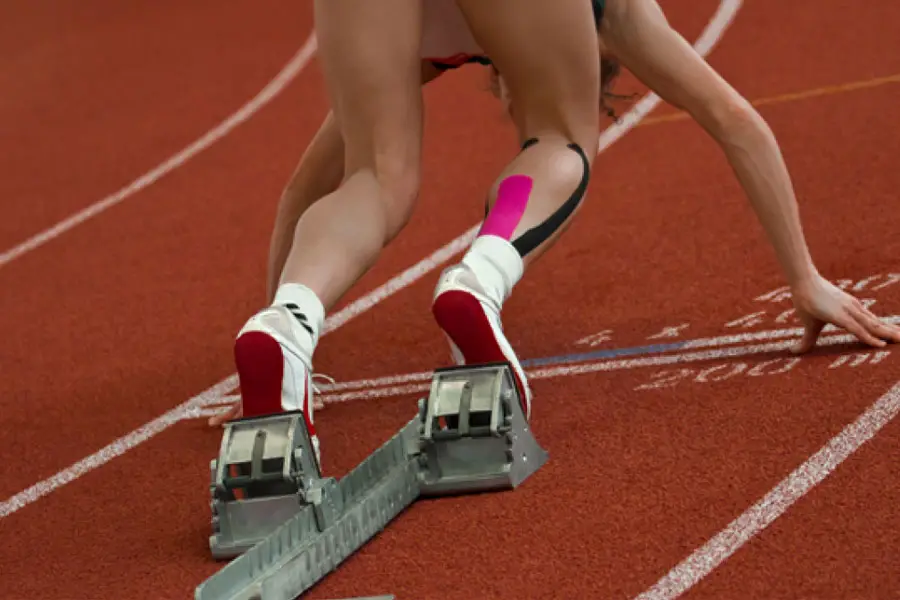 Engaging in sports is fun; it is also essential in keeping an active and healthy lifestyle. To people who are into sports as a career, especially the ones who are involved in strenuous and high impact motion, severe muscle strain is a part of life, and injury is always a looming danger. The risk is always there, much more in the world of competition sports than in anything else.a Athletic tapes have been a staple of both athletics and combat sports for years. Recent developments in technology have helped many an athlete in minimizing severe injuries in certain sports, thanks to the proper application of athletic tapes. Thus, they will always be part of any sports practitioner's survival tool kit.
Which Athletic Tape Should I Use?
There are three major kinds of tape to choose from: the Elastic Adhesive Bandage (EAB), the Kinesiology Tape, and the Zinc Oxide Tape. Each one has its own advantages and challenges. Deciding on which one is right for you depends mostly on the kind of injury that is to be treated,which part of the body it is going to be wrapped, and/or the intensity of activity without compromising your mobility.
The Kinds of Athletic Tapes
1. The Elastic Adhesive Bandage
Standard EAB: More commonly known as EAB, it is primarily used in joint-tissue strapping and immobilization, so it is quite strong. It is made from the same material as heavyweight plasters and has some thickness.Also, it is made from woven fibers and its usual colors are white and tan. It also has feathered edges that could help prevent rubbing and chafing.
EABs are known for the thickness of their bandages. Capable of giving solid, stiff, bandaging, support that can last for long durations.
The thickness of the bandages can be a challenge in tearing it from the affected area. Your standard EAB will require you to use a pair of shears in removing it.
Estimated Price: Under $10
Tear Lite Elastic Adhesive Bandage: It is basically your standard EAB, but is made up of lesser materials, which means it is easier to tear and remove. In other words, it is not as strong as its older counterpart and thus not recommended for supporting injured areas.
Easier to tear due to a more open weaved construction.
Not as durable as the standard EAB. Not recommended for holding injured areas for a long time.
Estimated Price: Under $10
Training EAB: It is just like your basic Elastic Adhesive Bandage, with its sticky strong quality and cheap price. The only difference this has with its standard counterpart is its disposability. This bandage is only recommended for short holding support. That is why it is utilized heavily during training.
Its adhesive is as aggressive as its standard version and the price is very cheap, giving reasonable support for soft tissues.
Not for extended use. This bandage is more suitable on temporary basis.
Estimated Price: Under $10
In choosing the right EAB, here's the Rule of Thumb: the more expensive the bandage, the more powerful its adhesive is. The quality of the bandage itself differs only so slightly. Training or standard EAB would be well enough if you will only apply it for a number of hours; however,for serious injuries, you will need a more durable, reliable, and more solid hold, and you will be better suited wearing a premium EAB.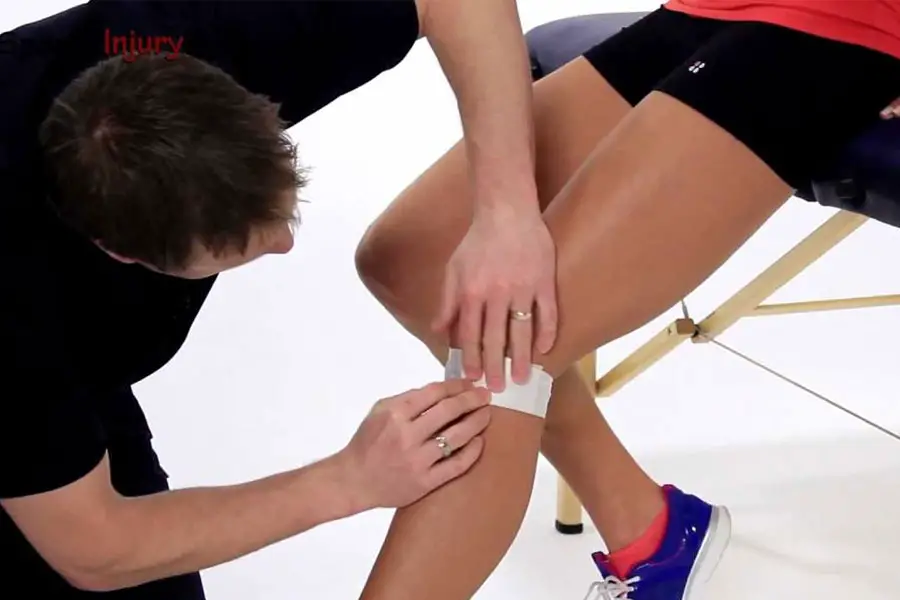 2. Kinesiology Tape (KT)
This tape was named after the Kinesio Taping Treatment, a muscle treatment method developed by Dr. KenzoKise of Japan in 1979. He was a Japanese chiropractor who made the first therapeutic tape. The KTape or KT, as it is commonly called nowadays, is known to treat both sore and injured muscles and tendons while allowing the injured area some mobility. In other words, it helps the affected area to heal and recover without restricting movement.
It is cost-effective and is been known to last for days. The tape itself allows the user freedom of movement in the injured area thus, keeping that part active while it heals.
It is also one of the most well-known and most used therapeutic tape in the market, not to mention that it has been around for at least three decades.
It has been known to occasionally cause minor allergic reactions to some people. Minor skin abrasions, if too much tension is applied, can also happen.
Estimated Price: Less than $15
Frequently Asked Questions About KT Tape
1. Will it make a difference if I wear it before a strenuous activity such as running or exercise?
Whether you have a known condition or needs extra support, it is always advisable to wear the tape before the activity as a way to prevent unforeseen accidents.
2. How long does the tape stay on?
Under normal circumstances, the tapes are designed to last multiple days at a time. Though, it is highly recommended to use the tape not more than five days for optimum performance. The part of the body where the tape is going to be applied also determines how long the tape will stay on. If the tape was applied in an area like the foot for example, it might be able to stay on for 2 to 3 days.
3. Will a 10″ strip work on every application?
10″ strips are the standard length used in most clinics. Healthcare workers rarely utilize shorter strips. But if the need for shorter strips arises, cutting the 10″ strip in half will solve the problem in no time.
4. Is it possible to hurt oneself if he applies the tape incorrectly?
It will be very difficult to hurt yourself with the KT Tape, even if it was applied incorrectly, unlike other treatments and medications for managing pain and injury.
5. Does the KT Tape help in stress fractures?
The smart thing to do is to immediately call a doctor to have the patient checked. If the tape cannot provide immediate relief to the patient, it would be best to call a physician to have him looked at.
6. Do I need to shave first before applying the tape?
The KT Tape will stick on your skin whether or not you are shaved or not, so shaving is not really necessary.
7. Can I apply the KT Tape by myself?
The answer is a YES! For many years, Healthcare professionals had been teaching people on how to apply the KT Tape themselves. It is really easy and anybody can do it in the minimum amount of time. The lower extremity areas like the knees and shins can be taped by any individual easily. Whereas, the back and neck regions can be easily taped with someone.
8. How do I remove the tape?
Simply, pull the tape off using the same direction as the hair. Use a little bit of baby oil to make the removing of the tape easier.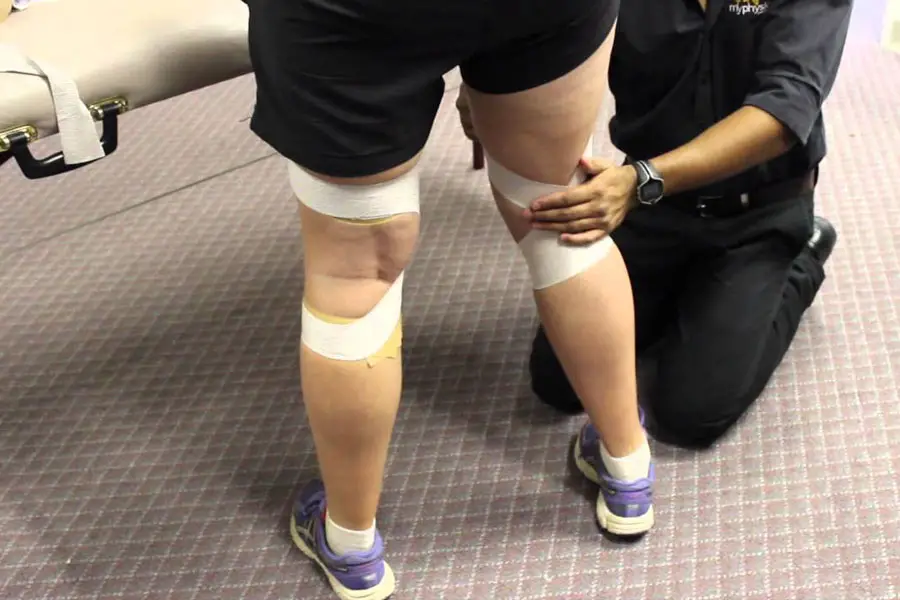 3. Zinc Oxide Tape
This adhesive tape is used primarily to prevent injuries to the joints like the ankles, the knees, the shoulders and wrists. Zinc oxide tapes are also used as a means to protect joints that were previously injured by limiting the motion of that joint during activity because of the tape's lack of flexibility.
It allows the joint to move a little; thus, letting it recover from the injury faster by letting blood flow back to the joint and at the same time keeping the injured part active.
Zinc oxide tapes are also known to be skin-friendly.
The adhesives on some zinc oxide tapes are more suitable for temporary use.
Estimated Price: Less than $15
Things to Consider in Selecting the Right Zinc Oxide Tape
1. Adhesive Quality: The tape should be sticky enough to stay put once it has touched the target area.
2. Tensile Strength of the Tape: The tape should be relatively strong to withstand harsh conditions that might remove it from the target area. It also should be able to face high levels of stress before breaking off.
3. The Comfort: The user must feel the freedom of movement, while at the same time provided with just the right amount of tightness to support injury or immobilize the target area if needed to.
4. The Tape's Flexibility: The tape should be able to contour itself in such a way that it can cover or occupy the area evenly.
5. Removing with Ease: The tape could be easily torn out from the affected area without the help of scissors or other cutting devices.