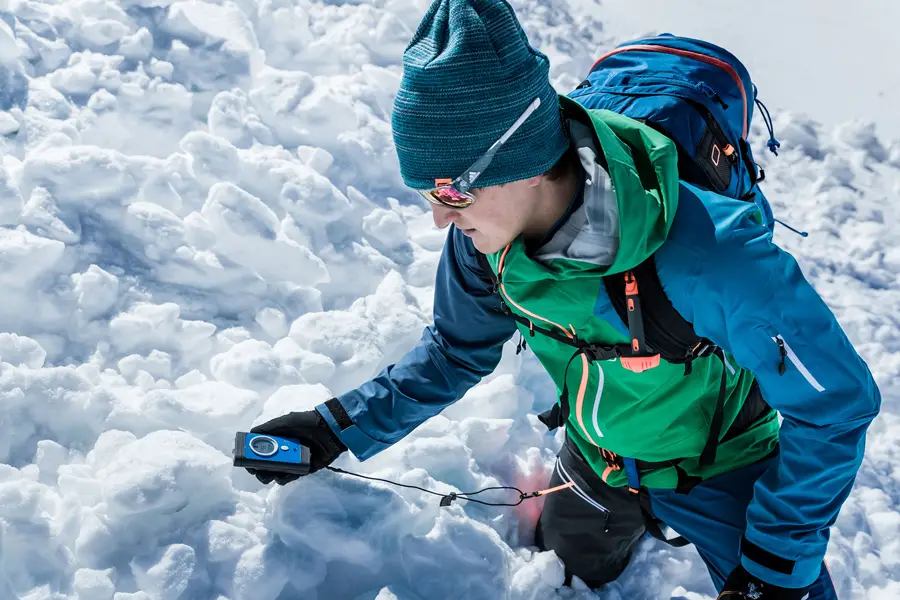 Avalanche Transceiver Reviews
If you plan on going mountaineering then you probably know that the risk of avalanches is all too real. Avalanches happen all of a sudden giving those trapped little time to react. There is no way to stop an avalanche. However, you can use something in case of an avalanche. This is in the form of an avalanche transceiver. An avalanche transceiver is simply a small device about the size of a phone that you carry when in snow country. It works by simply sending out a pulsed signal that is in turn received by others in the form of a beeping tone. This is critical for tracking your location in case you find yourself struck by an avalanche. The transceiver emits the signal at a frequency of 457 kHz. In case you have not been struck by the avalanche you may change the transceiver from an emitter to a receiver to help you identify and reach those that have been struck by the avalanche. There are 2 types of avalanche transceivers; analogue and digital.
Most Popular Avalanche Transceiver
Mammut
This is a wonderful digital transceiver from the legendary Mammut. This transceiver offers easy operation with 3 antennas and offers a long range of reception. The device has a multiple burial functionality and a group check mode. The transceiversupports continual updates of its firmware. It has an excellent LCD to display all kinds of information such as distance and direction among others. The transceiver is quite easy to operate since it has only one switch that changes between search, send and off. The transceiver automatically changes from search to transmit after 8 minutes passing without receiving any signal. It features a harness in the style of a holster and offers excellent spike handling. The transceiver weighs just 315g.
The beacon provides information that is accurate
Has a massive range
It is a lightweight transceiver
It supports updates to the firmware
Has a multiple burial functionality
– Anthony Dawson
Best Overall Avalanche Transceiver
Black Diamond
This is a great product from Pieps. The transceiver has a frequency of 457 kHz. Its operating temperature is from -20 to 45 degrees centigrade andthe power supply of the transceiver is 3 AAA batteries. The transceiver weighs around 200 grams, batteries included. The transceiver has maximum digital range and provides for distance and direction indication from initial detection. The maximum range is 60 meters and the width of its search strip is 55 meters. It features a self-test which means that all major features are tested when the device is powered on. You may upgrade the latest firmware for the device on your computer.The lifetime of the battery in send mode is 200 hrs. You may check the frequencies of all other transceivers and any deviations from the standard frequency will be indicated.
Responsive and to varying conditions
The transceiver is accurate at estimating distances
Easy to use
Has a capability for searches over long ranges
Displays multiple areas where people have been buried
– Anthony Dawson
Best Budget Avalanche Transceiver
Backcountry Access
This avalanche beacon from Backcountry is a digital transceiver and has 2 antennas. The 2 antennas are mounted perpendicularly in a kind of X fashion to accurately identify a beacon that is buried under snow. It has 5 directional lights that will guide you appropriately in the direction of travel. It features a display for the distance to the required target and weighs just 11Oz. The beacon includes a combination of a wrist and shoulder strap. An important thing to note is that although 2 are needed to work, they are sold separately. The beacon has a user interface that is simple and offers real-time information. The beacon comes with a protective case and uses 3 AAA batteries.
Easy to use
Easy to teach others how to use it
The strap is quite comfortable
It comes with a protective case for easy transport and storage
Made of durable material
– Anthony Dawson