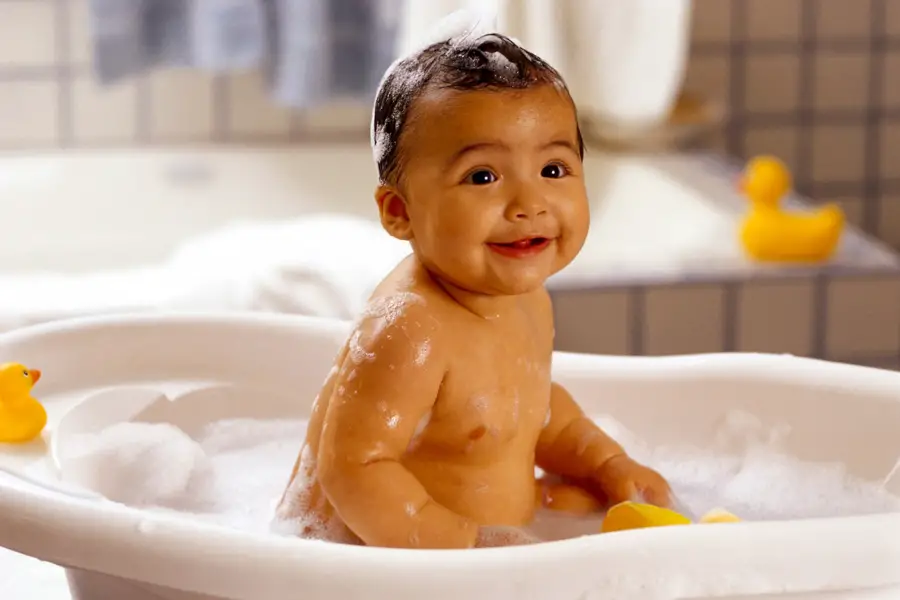 Baby Body Wash Reviews
Nobody wants a stinky baby, but unfortunately, nobody wants a baby with irritated skin and burning eyes. There are so many baby body washes on the market, and some are quite superior to others. With so many harsh ingredients in bath and body products these days, there are some companies that are going that extra mile to make their formulas as natural and harmless as possible. That's why when you're looking for products for your baby, you want to find those that clean well without having those harsh ingredients that are irritants to the skin. It seems like everyday there is a new brand of baby wash on the market, and that's how you know it is such a big business. When trying to narrow down your selection, look for labels that say hypoallergenic, and formulated for sensitive skin. This is the first place to start when looking for a wash that is going to work for your baby.
Most Popular Baby Body Wash
Cetaphil Restoraderm Pro
Cetaphil is a trusted name in sensitive skin care, with no added harsh ingredients or perfumes. That's what makes this company a great choice when you're shopping for your baby. Their restoraderm line is specially formulated for delicate skin that is prone to dryness, eczema, and atopic dermatitis. The wash is incredibly soothing, and rinses thoroughly without causing unnecessary irritation. It's the first wash on the market that has special ceramide and Filaggrin technology. What this does is binds moisture to the skin while protecting the important barrier. Because it's fragrance free and so lightweight, it's a real favorite of dermatologists and pediatricians. It's also completely free of parabens and chemicals. There's a companion moisturizer to this wash that even enhances the benefits. It should also be noted that Cetaphil's products are not only great for the baby, but they're great for mommy as well. With their ultra soothing, non-irritating technology, everyone's skin benefits by having the brand in your bath tub arsenal.
Innovative technology improves skin hydration
Soothes itchy, dry skin
Given the Seal of Acceptance from the National Eczema Association
Great for babies 3 months and older
Free of parabens, nut oils, fragrance and steroids
– Anthony Dawson
Best Overall Baby Body Wash
Aveeno Baby
This baby wash and shampoo from Aveeno is a multi-tasker, which means one less product sitting on the side of your bathtub. Because of the soothing natural oat extract, the wash lathers up quite well. Being both soap-free and hypoallergenic makes this baby wash super gentle on the skin. What this guarantees is that there will be no more tears after the nightly bath, which your baby will thank you for once they have the words to express it. This wash is, in fact, so gentle that it's suitable to use on newborns. Some body washes are only usable once your baby has reached a certain stage of their development, but this product is ready to be used just as soon as you bring your new bundle home. Not only is it gentle, but it keeps the skin and hair of your baby soft, just as nature intended. For over 60 years pediatricians have recommended this baby wash, and it's time that you experienced at home just why its so praised.
Pediatrician recommended for over 60 years
Natural Oat Formula for ultimate soothing care
100% tear-free
Keeps hair soft
Can be poured directly on the skin, or by using a washcloth
– Anthony Dawson
Best Budget Baby Body Wash
Johnsons Baby Head to Toe Wash
Johnson's is the most trusted name in baby products, and this NO MORE TEARS body wash and shampoo is just as gentle to the skin as pure water. It thoroughly cleanses the skin and hair without any drying effect. Like all Johnson's products, it's dermatologist-tested, hypoallergenic, and entirely free of soap, dye, and other harsh irritants that can damage a baby's delicate skin. For years now this wash has been the #1 choice in hospitals, and it's even safe on newborns. The design of the bottle is fantastic, as well, with the easy to use pump that allows you to get some rinse in your hand while holding onto your baby with the other. This means that you are using a gentle head-to-toe cleaning machine. The natural scent is also something that makes the Johnson's products so pleasing to use. Please note that there is fragrance in this product, so if you need a odorless product than you must find something that states that it is free from fragrance.
Hypoallergenic
Easy to grip pump bottle
A head to toe wash that is gentle on baby's skin
Keeps hair soft
Prevents dryness
– Anthony Dawson