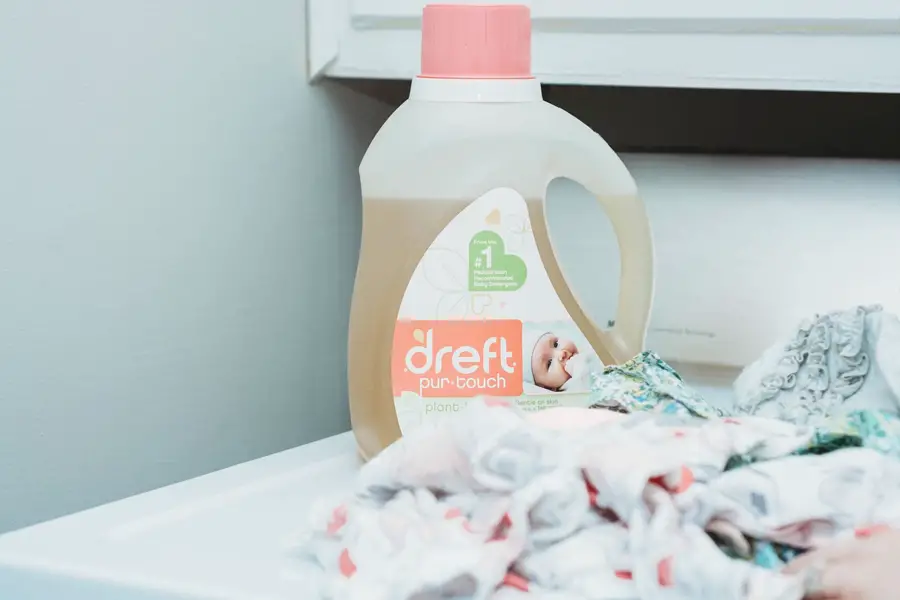 Baby Detergent Reviews
Lets be honest; babies make an incredible mess. It's delightful to watch your child dig into their first jar of pears, peanut butter and jelly sandwich, or 1 year birthday cake, but there are a lot of messy clothes that result from these special moments. Many parents purchase baby-specific detergent, but is it worth it? It depends upon the individual needs of your baby. Some newborns have very sensitive skin and are allergic to things with fragrance in them, in which case you want to look for a baby-safe detergent that is free & clear. The most classic baby detergents on the market have a light, soothing, baby fragrance that some parents find appealing. It's best to experiment and see what works with your baby's chemistry. Note that baby detergents sometimes don't clean as thoroughly as the regular kind, so if you have some tough stains that need to be lifted, like purple grape juice, you may need to occasionally use something stronger.
Most Popular Baby Detergent
Dreft
For over 75 years now, Dreft has been a leader in helping moms clean baby's clothes from 0-18 months. Pediatricians recommend this baby detergent because it works well for the special demands of soiled baby clothes, and is gentle on the skin. There's a light, subtle fragrance to this detergent that should not upset the baby in any way, and most moms actually find it quite soothing. The design of the bottle makes it very easy to use, and the convenient liquid formula lasts for a long time. The bottle is also made of 25% recycled plastic, so it's more gentle on the environment than some other detergents out there. If you're looking for a baby detergent that has been vetted throughout the years and still stands as a consumer favorite, then Deft might just be the perfect place to start for your baby. It's gentle enough to be tolerated by your baby, and also tough enough to thoroughly clean their highly-soiled garments.
Suitable for babies 0-18 months old
Pediatrician recommended for over 75 years
Trusted by moms
Bottle made of 25% recycled plastic
Light, inviting fragrance
– Anthony Dawson
Best Overall Baby Detergent
Charlie Banana
Charlie Banana makes fantastic laundry detergent for you baby, but it's also a wonderful choice for grownups who have sensitive skin or suffer with allergic reactions to cleaning agents. This laundry soap is a great compliment to Charlie Banana's popular cloth diapers. The formulation quickly dissolves in cold water, and rinses out thoroughly so there's no pesky residue. Charlie Banana is the ideal choice when looking for a soap that leaves clothes soft and comfy, so you no longer have to deal with rashes, stains, smelly diapers, and reduced absorbency of fabrics. There's absolutely no fragrance in this soap, so it's just about as hypoallergenic as you can get. Please note that even though this soap is formulated for cleaning cloth diapers, it works great on all of baby's clothing as well. Whether you're washing by hand or in the washing machine, this formulation lifts up the toughest stains and keeps even your colored clothing fresh and bright for a long time.
Specially designed for cloth diapers
Fragrance free laundry soap that won't irritate skin
Leaves no residue
Works great with Charlie Banana brand diapers
Suitable for babies of all ages
– Anthony Dawson
Best Budget Baby Detergent
Hain Celestial Group
Earth's Best has been a trusted name in all natural baby food for 25 years now, and they've expanded their popular business to also supply superior baby products such as Baby Laundry Detergent and all-purpose wipes. The detergent is a welcome addition to the Earth's Best line of fine products. It's completely hypoallergenic, and made from 70% organic ingredients, so you can be confident that it is safe for your baby. The formulation leaves baby's clothes incredibly fresh, clean, and soft. You can conveniently purchase this detergent in any local Natural Food store or grocery store. The cleaning agents are derived from natural plants and minerals that thoroughly fight stains, without irritating. The biodegradable packaging is just another feature that makes the detergent a fantastic choice not just for your child, but for the health of the environment. The detergent is completely free of synthetic dyes or perfumes, and is never tested on animals.
Hypoallergenic baby detergent
Fights the toughest stains with all-natural ingredients
Biodegradable packaging
Free from Phalates, dyes, and perfumes
No animal testing
– Anthony Dawson