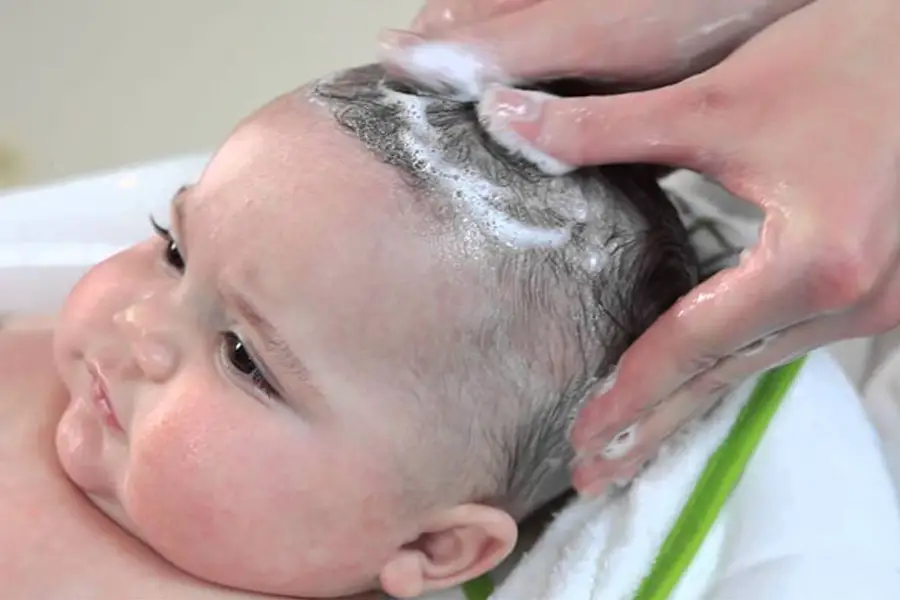 Baby Shampoo Reviews
Most women enjoy reading about and experimenting with new bath products, and being a mother only gives a product-obsessed lady one more person to shop for. There are so many baby products out there that it can be quite overwhelming to choose between the vast array of selections. One of the most important products in your arsenal is baby shampoo. The smell of a baby's head and skin is sweet and amazing, and you want a shampoo that will keep baby's hair soft and smelling fresh, no matter what kind of a mess they get themselves into. But adult shampoos are clearly not suitable for baby, because many of the harsh ingredients should not come in contact with their skin. Look for products that are all natural, and free of harsh chemicals. Also, tears-free formulas are incredibly important so that you don't irritate your child's sensitive eyes. Because babies naturally smell so lovely (barring some occasional catastrophes) it's good to not choose a shampoo that is too heavy with fragrance.
Most Popular Baby Shampoo
Best Budget Baby Shampoo
Burt's Bees Baby Shampoo & Wash
Burt's Bees is an excellent company to trust with cleaning your baby's delicate skin and hair. Their baby shampoo and body wash is very popular among moms and is tested by pediatricians for its safety and effectiveness. This formulation is tear-free, hypoallergenic, fragrance-free, and moisturizes with gentle plant ingredients like aloe, oat flour, and soy proteins. It's also 100% free of petrochemicals, phthalates, and synthetic fragrances. Burt's Bees is dedicated to a calming, tear-free bath experience for your baby; and whatever calms the child, also calms the parents. The product is quite versatile and suitable for cleaning of both the hair and body. It keeps the baby's hair soft without stripping it of its natural oils. The creamy formula has a nice natural fragrance that babies love, and won't dry out mom's hands either. With this shampoo you get all the benefits of healthy, natural ingredients, and the peace of mind that you're also using products that are environmentally friendly.
Baby shampoo and body wash combined
Fragrance-free, tear-free, and 99.9% natural ingredients
Soothing aloe, oat flour, and soy protein formula
Pediatrician-tested and hypoallergenic
Free from sulfates, petrochemicals, phthalates and parabens
– Anthony Dawson
Best Overall Baby Shampoo
Mustela Bathtime Gift Set
Pediatric professionals worldwide recognize Mustela as one of the leading brands in baby skin care. The brand is also becoming immensely popular among moms for their own personal cleaning purposes. This tearless 2-in-1 hair and body shampoo is an excellent choice for preventing dryness, and cleaning thoroughly from head to toe. Cradle cap can be incredibly uncomfortable for babies, and Mustela is one product that is formulated to prevent this problem. The natural moisture balance of the skin is restored and nourished by this wash. It's completely non-toxic, and tested in hospitals for its safety and integrity. Mustela is made in France, where some of the most soothing and innovative skin care products are made. The shampoo has a light, clean scent that both babies and moms love. It keeps the hair shiny and soft without over-stripping or drying. All in all, this is a great product to try if everything else has proved unsuccessful so far.
Soap-free formula is gentle and thorough
Preserves skin's hydrolipidic film for moisture balance
Compensates the drying effect of hard water
Tearless
Hypoallergenic
– Anthony Dawson
Best Budget Baby Shampoo
Aveeno Baby Gentle Wash & Shampoo
Aveeno's baby wash and shampoo is great because it's a multi-tasker. Like other baby washes, it can safely and effectively be used on both the hair and whole body, which is an added convenience if you're running out of tub room. The formulation is completely soap-free and hypoallergenic, and will not cause your baby any tears. The light, fresh fragrance is very pleasing, but please do make sure that your child's skin is not sensitive to added fragrance. This is a great product for newborns and babies who are sensitive. It leaves skin and hair soft and smooth, all while cleaning the skin thoroughly. Aveeno has been recommended by pediatricians for over 60 years now, and that's because all their baby products are incredibly gentle and pleasant to use. There is nothing in the formulation that is harsh or toxic for your baby. It's not uncommon for moms to use this shampoo on their own hair as well.
Recommended by pediatricians
Formulated with natural oats to soothe skin
Tear-free
Gentle and effective cleansing for hair and body
– Anthony Dawson
Baby Shampoo Buying Guide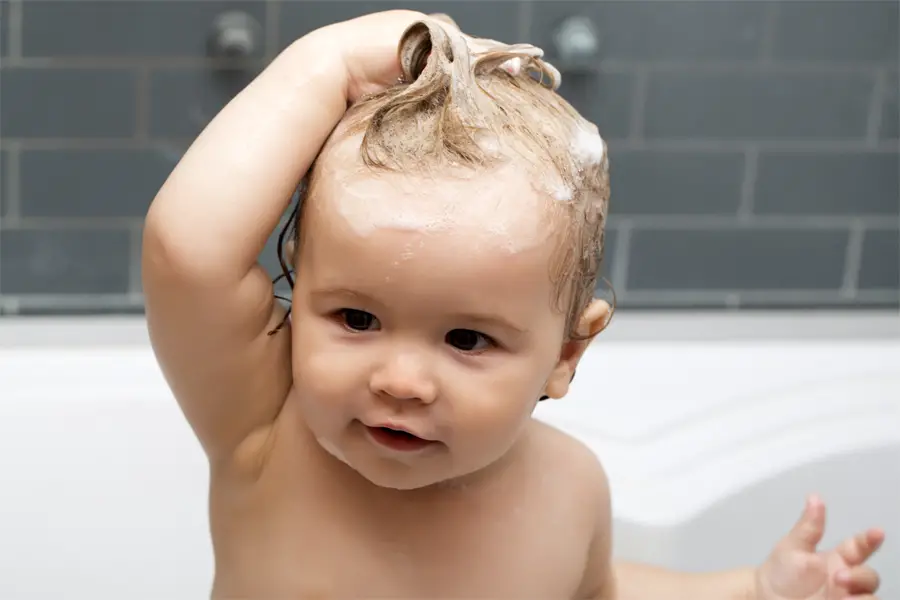 Baby shampoo is really important to use on young infants. This is because of the tech put into it that prevents it from hurting young children's eyes. More traditional shampoo can sting an adult's eyes, but when it comes to infants it can actually cause damage. That's exactly why baby shampoo is so important, but it's not the only reason.
Overview
Baby shampoo is different because of lauryl sulfates. These sulfates are great for cleaning hair, but they make your eyes hurt if they get into them. The difference here is that baby shampoo uses a different kind of surfactant called amphoteric surfactant that can clean without any eye irritation at all should that happen. This is the reason for the "tear-free" label on baby shampoos. This type of surfactant also has the advantage of avoiding foaming action. They don't have nearly as much of an ability to get rid of oil in the hair though, but babies don't generally have to worry about this. Adults that use the baby shampoo will have to wash themselves with it over and over to get anywhere though.
Safety
Groups that make baby shampoo test them carefully over and over again in order to make sure that their safety is assured. There are a lot of regulations involved in the industry.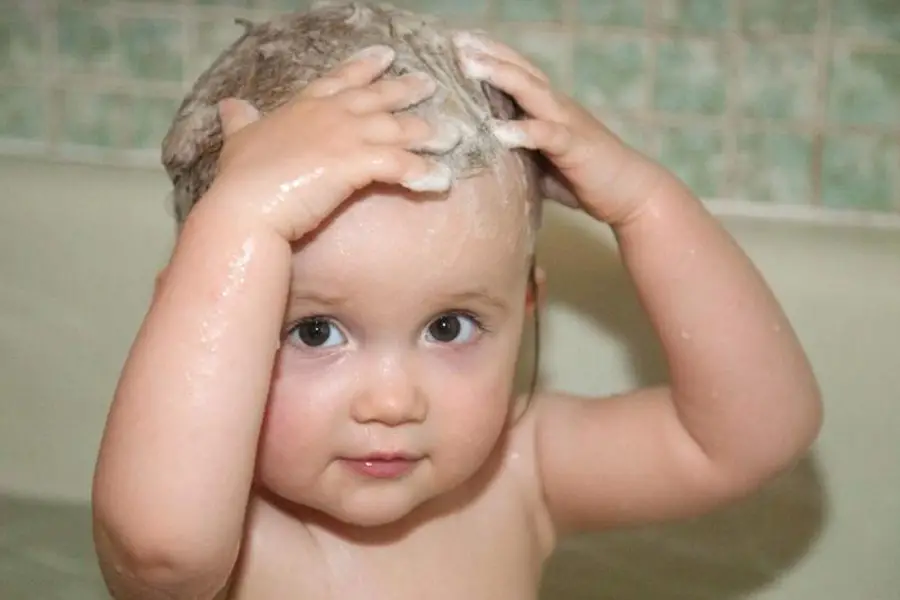 Uses
Baby shampoo can be used for a lot of different purposes beyond simply cleaning the hair of children. For example, if there's a problem with your eye, your child's eye, or anyone's eye in terms of needing to watch it out with something stronger than water, baby shampoo can often help with this. Additionally, it can be used for many other things you might not initially think of. For example, you can combine it with baking soda and use it to wash chrome on cars. You can use it to clean any type of delicate clothing as well. In fact, it tends to be cheaper than other possibilities for this. Baby shampoo is good for getting rid of mascara and eye liner by using just a small amount of baby shampoo on a cotton ball. It has enough power to banish the makeup, but it won't make your eyes burn the way other detergents well.
You can use baby shampoo as hand soap without it being too hard on your hands, and it will even get rid of grime more effectively than a lot of hand soaps do. Baby shampoo is surprisingly effective at getting rid of stuck zippers. Just a drop or two and the zipper will come unstuck and you'll be able to use it normally again. You can actually use baby shampoo to wash your pets too. It's great for washing puppies since it's so gentle and a lot of younger dogs have to be careful about this as well. You won't risk hurting their eyes the way other shampoos do, and it's often cheaper than specific dog shampoos.
Overall, baby shampoo is economical and has a wide range of uses that make it well worth purchasing as an addition to any cabinet.