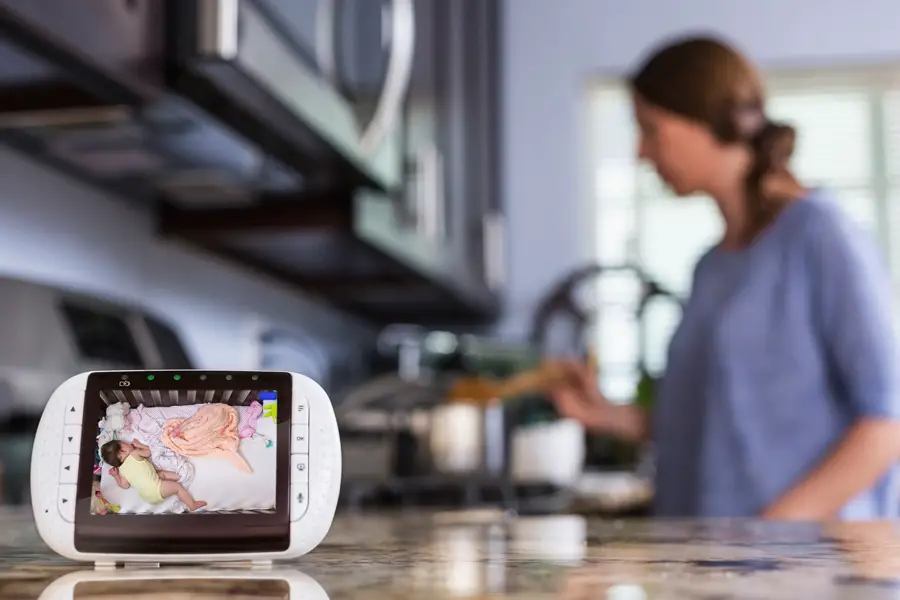 Baby Video Monitor Reviews
The early stages of a baby's life are critical to their well being. Parents always want to ensure that they can see their babies at all time to ensure a timely response in the event that there is an accident with their baby. Being able to see them is of course impossible to do at all times especially at night while sleeping. Owning a baby monitor will allow you to hear and see everything that is going on with your baby from any room in your home. Below are our three preferred monitors.
Most Popular Baby Video Monitor
Infant Optics
This baby monitor is ideal, reliable, and valuable to all parents. You can be assured that you will be able to monitor your baby from anywhere in your house with zero interference and clear visibility in its 2.4in color screen. This monitor is wireless and comes with a rechargeable battery. This monitor was built with your baby's safety in mind as well as the comfort of the parent. Therefore, it has a voice activated microphone that will allow you to have a restful sleep while ensuring you wake up when your baby needs you. The night vision (Infrared) will automatically turn on as it gets dark in the room.
Automatic voice activation power saving mode
Automatic night vision (Infrared), A/C Power: 6 V 1 A DC adaptor
Encrypts data using FHSS
2.4 GHz and works up to 800 feet in open areas, or 150ft in enclosed areas
2.4 TFT screen with super sensitive built in microphone
– Anthony Dawson
Best Overall Baby Video Monitor
Motorola Baby
With its color 3.5" screen you can monitor your baby from anywhere in your home. You can rotate, tilt, and even zoom all from a simple click of the built-in buttons on the monitor. Motorola has even taken this baby monitor to a different level by giving you the two-way communication feature so you can catch your baby's attention, and play lullabies from afar. The infrared vision allows you to see them slumber peacefully. It also allows you to see the battery life so you know when to recharge it, and it can be connected to your television or computer for a bigger screen visibility.
2.4ghz With FHSS
One year warranty
Up to 200 meter range with "out-of-range" warning
Night Vision (Infrared) room temperature monitor
5 music settings, extra camera features, remote camera adjustment
– Anthony Dawson
Best Budget Baby Video Monitor
Samsung Wisenet
Built with the latest technology this baby monitor has a screen that allows you to customize the settings and viewing options. Its two way communication option allows you to appease your baby as well as communicate with whoever may be in the room. Parents are guaranteed peace of mind with this must have monitor.
Works within 900′ range
A station for docking charges easily and has a battery indicator
Two way communication feature
Zoom, scan and pan in digital format
Display that is 3.5″ wide
– Anthony Dawson
Baby Video Monitor Buying Guide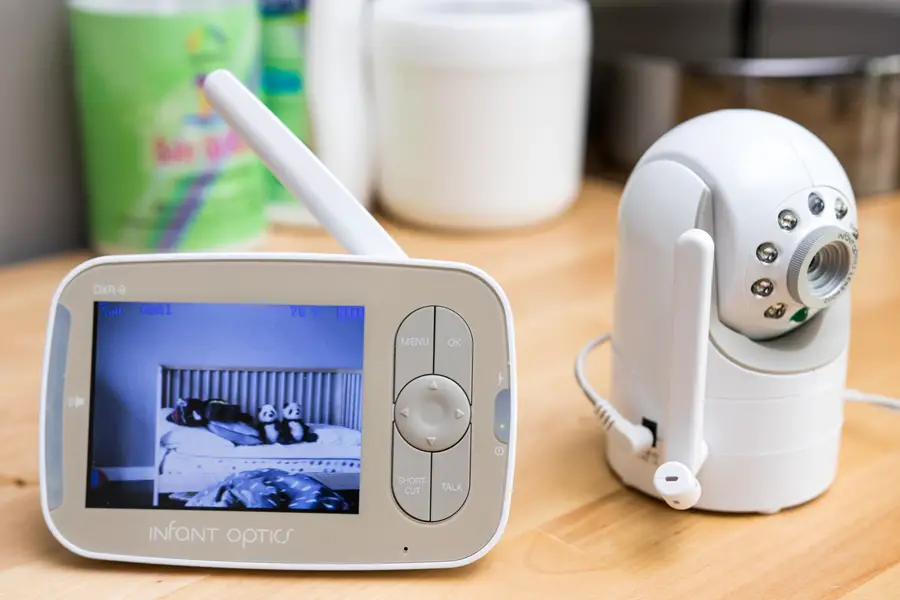 A Simple Buying Guide to Baby Video Monitors
During a blackout or power outage, portable generators can be a real life-saver. Some might think that they don't need to have one but a generator is a good backup energy source for your home. To others, having a portable generator has also become a necessity.
What Are Baby Video Monitors?
A portable generator is a kind of unit that produces energy for a certain area, just like a regular generator. However, this kind of unit is much smaller than the ones used in energy companies. A typical portable generator is fueled by another power source such as propane gas, diesel or other kinds of gas that can be used in automobiles.
Why Get One A Baby Video Monitors?
These portable generators are often used as an emergency power source when an outage occurs. However, they are not limited as backups. The beauty of having a portable generator is that you can bring it almost anywhere and apply it to almost anything. What this means is that you can use these units for outdoor purposes as well.
As a backup unit for your home, a portable generator is very cost-effective. When an electrical problem happens you can easily regenerate your residential energy back with this machine.
Factors to Consider When Buying a Baby Video Monitors
While having a portable generator at your home may be useful, it is essential to know these few factors about this kind of equipment.
Wattage – How Much Power it Can Give and Consume
Knowing the wattage of the generator is your top priority in choosing a portable generator. This is the measurement of energy used to tell how much energy the generator can produce. This also gives you an idea how much energy it can consume.
This is an essential factor in generators because this determines the capacity of the generator and how much it can support. The total use of electrical devices must not surpass the maximum wattage of the portable generator.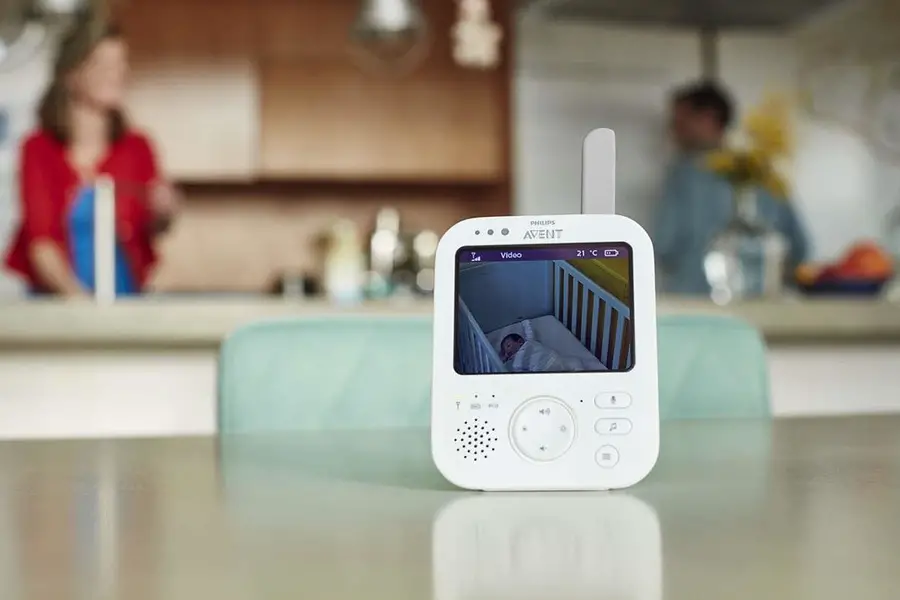 Size – Bigger Can Be Better, But Not Really Necessary
The size of the generator is an important aspect because it gives you an idea just how powerful the unit is. There are usually three kinds of sizes: medium, large and extra large.
A medium sized generator usually has 3,000-4,000 Watts. This size is sufficient enough to power home appliances, furnaces and the like.
This sort of unit is usually used for outdoor purposes such as camping. Users can easily store this inside their vehicles or in their garage with all the other tools without really taking much space.
Large portable generators are much more powerful than the latter, carrying around 5,000-7,000 Watts. This size can already be used to power several parts of a house including other appliances that consumes a lot of energy like air conditioners and refrigerators.
An extra-large generator is the most powerful among the three. This kind of portable generator goes up to 8,000 to 10,000 Watts. This sort of portable generator is already strong enough to power-up the house during long periods of outage.
But whether they're medium or extra large, a typical unit is Portable generators can save a lot of space. These kinds of equipment can easily be stored away in your garage or the corner of your backyard.
Portability – To Make Your Life Easier
This aspect that you need to consider is quite obvious. Portability makes things convenience for you. A usual model of a portable generator is equipped with wheels. This makes it easier for you to move your unit around when you want to store it, adjust its position or place it somewhere else. However, not all models have the same sets of wheels for a unit.
Having mentioned the sizes, a portable generator's wheels may vary from 2 to 4 wheels. The portable generators with 2 wheels are usually the smaller ones, easy enough to pull with a handle. The ones with 4 wheels are the large units that need a lot of support to be dragged around.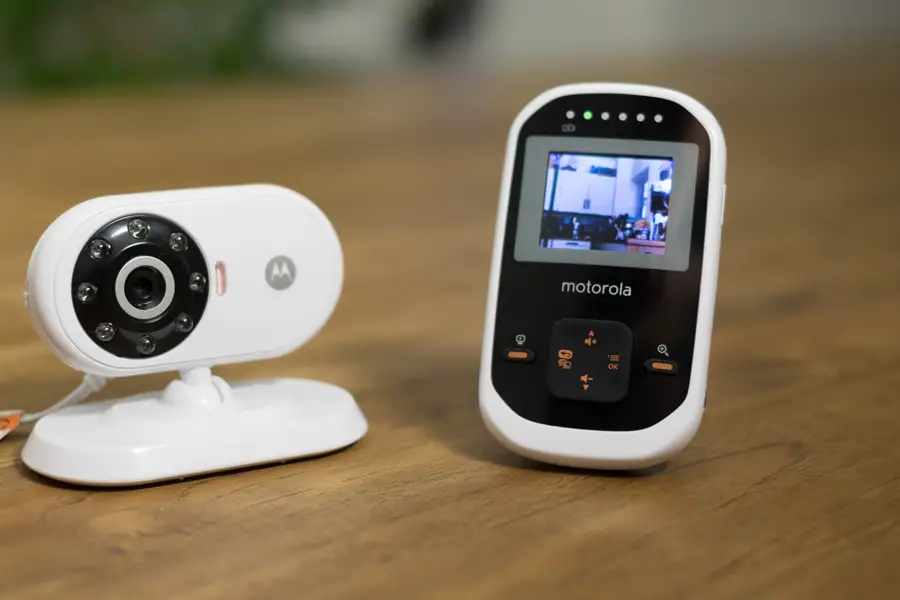 Noise – They Can Be Loud
Noise levels are important to know because you would not want something really loud. However, for portable generators, they are bound to make some amount of noise.
Portable generators indicate how much noise they create when being used. These are measured in decibels. If you are looking for something quiet, a generator with 75 decibels would suffice; higher than this would emit a lot of noise already.
This is also essential if you plan on using your portable generator in campsites – not all of them allow the loud generators in the area since it might disturb animals or other campers.
Some More Tips on Buying a Baby Video Monitor
Considering all of these four factors, you already have a good idea on what kind of portable generator you need to get. But in using your portable generator, there are still a couple of things you need to know.
If you are mainly going to use your portable generator at home, start out with the smaller ones. Although it may seem like a good idea to get the extra-large 10,000 Watts generator, having a 4,000 Watts unit is already sufficient. This will also depend on the frequency of your usage.
For purposes outside of the household, the minimum 3,000 Watts will also be enough. This will also be very convenient for you since you don't have to carry around the heavy ones.
Understand your needs for this because you will still spend some cash for this kind of tool. A typical generator would range from $350-$700. The more powerful it is the more expensive the price.
Since generators are also consuming energy, remember to never exceed the maximum amount of wattage when using your unit. Sum up all of the appliances you are planning to use, and only then can you start the generator.
Conclusion
A portable generator is a good investment. You don't have to worry about energy shortages when they occur or camping in areas without electricity once you have this kind of unit stored away in your garage.