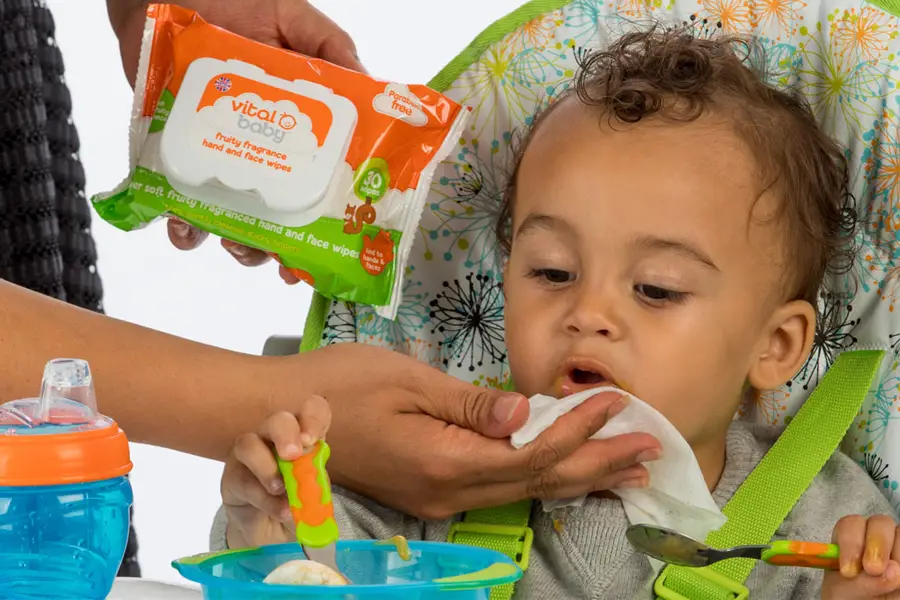 Baby Wipes Reviews
As every parent knows, disposable baby wipes are a godsend. They're convenient and sanitary, and work for many different messy situations. The problem with some of the disposable wipes on the market is that some babies have allergic reactions to them. There can be harsh chemicals and detergents in the ingredients that no one, big or small, would ever want on their skin. Searching for the right wipes for your baby will take a little trial and error, but it's worth the search. Also, note that some wipes are better for the environment than others. You want to ideally find a brand that is hypoallergenic, and biodegradable. These varieties are ultimately the best for your baby and the planet. It's true that these particular qualities are going to make a wipe more expensive, but it's worth the money if you'd like to enhance your own peace of mind. Next, consider what size of container you are looking for. There are large containers that are meant to stay in the nursery, as well as on-the-go packs.
Most Popular Baby Wipes
Pampers
Pampers understands that your baby's skin is ultra delicate, and needs gentle ingredients to keep it clean and soothed. That's why their sensitive skin wipes are perfect for babies, and their parents. We forget that irritating wipes can also irritate the parents hands, so everyone benefits from Pampers hypoallergenic wipes. What hypoallergenic means is that they will not cause any allergies on the skin, and they're 100% fragrance free and 100% alcohol free. They've been tested by dermatologists, and are the #1 choice of hospitals. The sensitive wipes work for just about everything; from diaper changing to messy hands and face; they can safely be used anywhere on the body for ultra cleanliness and comfort. These are the mildest baby wipes on the market, and the price is also quite reasonable.
Clinically proven to be super mild
Free of perfume and alcohol
Completely hypoallergenic
Dermatologist tested
#1 choice of hospitals
– Anthony Dawson
Best Overall Baby Wipes
Seventh Generation
Seventh Generation is leading the pack when it comes to personal care and household products that are good for the environment and safe on the skin. With their commitment to "care today for seven generations of tomorrow", they are managing to be an extraordinary company with an ethical mission, with products that are focused on human health. Their unscented baby wipes are hands-down the very best; however, not the least expensive. They're thick and strong, and have all natural ingredients that give every parent some peace of mind when applying them to their baby's skin. These wipes are so durable that it actually feels like you are using cloth instead of disposable wipes. No beach day or pizza night should be without these fantastic cloths nearby. These are certified 100% free and clear, and what that term means is that there's no perfume, alcohol, or dyes of any kind. They're also Biopreferred, which means that they're much more gentle on the environment than other wipes out there, making them a great choice for both the baby, and the planet.
Strong, durable wipes for easy cleaning
Fewer wipes are needed per change
Large size of wipes makes them more tough
Free & Clear
Hypoallergenic, Biopreferred, Unscented
– Anthony Dawson
Best Budget Baby Wipes
HUGGIES
What Huggies had in mind when they designed their Simply Clean wipes was for them to multitask, and not just be relegated to the changing table. Its seems that Huggies has succeeded because these wipes really are incredibly versatile and tough. Whether there's a big spill, a face covered in peanut butter and jelly, or a changing table mess of epic proportions, the Huggies wipes really do clean it up in no time. They're also fragrance free, which makes them great for sensitive skin and eyes. The texture of these is really soft, so it compliments baby's delicate skin. It should also be noted that these wipes are fantastic for grownups as well. They make great make-up removal cloths, if you're tired of buying the expensive ones from the drug store. All in all, these versatile wipes are reliable, and should be right on the kitchen table when your baby blows out the candle for their first birthday cake. You know who is going to be covered in it soon enough.
Incredibly versatile and reliable
Great on face, hands, and bottoms
Fragrance and alcohol free
Large-sized wipes for big messes
– Anthony Dawson
Baby Wipes Buying Guide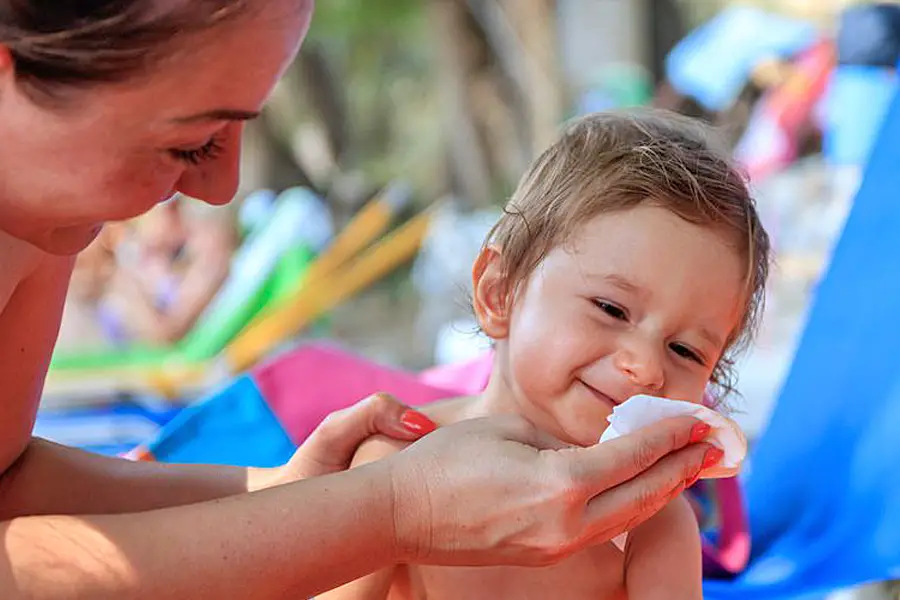 There are dozens of styles and brands of baby wipes in the market. Some have a pleasant scent and others are scentless. There are refillable packs, thick wipes and many more options. Now, settling on one is the uphill task. They all promise you heaven on earth and the healthiest baby skin ever. While most of them do what they promise, some are better, quicker or more efficient. Read on to learn how to narrow down your list.
Types of Baby Wipes
Flip-up Lid Box
The typical baby wipes are packed in a plastic box with a flip-up lid, and some of them are refillable. They are easy to access and pick one once you lift the lid. They come in handy when wiping poop; you can pick the wipe with one hand as the other holds on the baby. The best thing about them is that they are affordable and easy to carry around with you.
Plastic Bag Wipes
These wipes are packed in a flexible bag made of plastic. You do not have to refill them and once you are done with one; you toss it and get a new one. However, it makes a crinkling sound as you open and can make changing diapers at night, disturbing for the little one.
Extra-thick Baby Wipes
If you want thick wipes to avoid touching the baby's poo, extra thick wipes are the best choice. Most parents want to feel the thickness to prevent any leakage to their fingers as they wipe the baby. It helps to clean the baby fast and efficiently. The wipes feel like clothing only that most of them are disposable.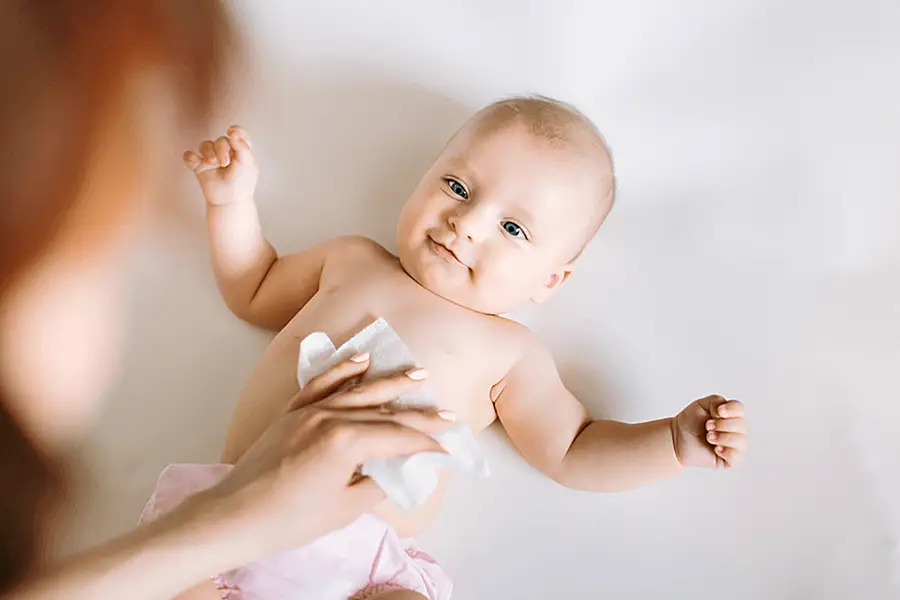 Specialty Wipes
Specialty wipes are made for babies with sensitive skin. They are mostly made using plain water or skin-friendly ingredients. What's more, they are eco-friendly since they are made of natural ingredients only. However, they are costlier than ordinary wipes. They are an excellent investment and worth buying instead of dealing with a rash outbreak on your baby's skin.
Flushable Wipes
Flushable wipes are mostly used during potty training and come in handy for parents helping their children to learn how to become independent. They usually are packed in a flip-top box made of plastic and may be refillable. Just check carefully when choosing to find what suits you best.
Even though they claim to be flushable, do not flush many of them at the same time. Water treatment plants are overburdened with pulling them from our water as they treat it for future consumption. They can also cause blockage; the first time you use them, flush and watch out for any changes in your drainage.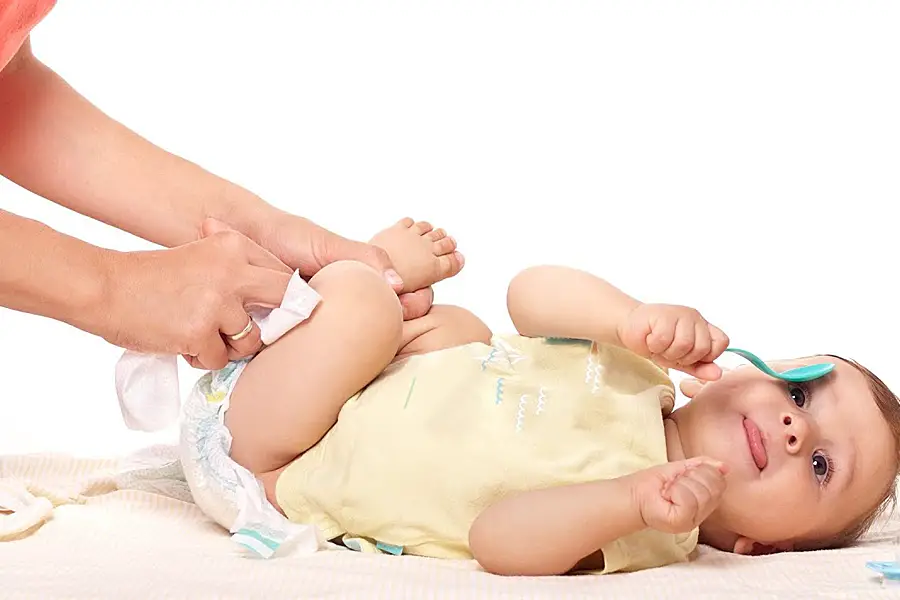 How to Buy Baby Wipes
Stores selling baby wipes have a wide variety for you. But, they all seem to have the same features. Here are a few factors to consider before you settle for one brand.
Scented and Non-Scented
Before buying the baby wipes, you need to how strong their scent is. Some will make the baby sneeze. However, there are some with a friendly and fresh smell that making changing diaper time a bliss. If you cannot find one that is suitable for you and your little one, go for a non-scented packet of wipers.
Ingredients Used
Your baby will determine which wipes work for them based on their reaction with their skin. It is essential to establish what is in the baby wipes; some elements can irritate your baby. Especially he or she has sensitive skin.
Eco-Friendly Baby Wipes
When choosing your baby wipes, think about how you will be disposing of them after use. Select a brand that you quickly dispose of, and one is friendly to environmentally friendly. Or go for reusable wipes as they do increase trash in landfills.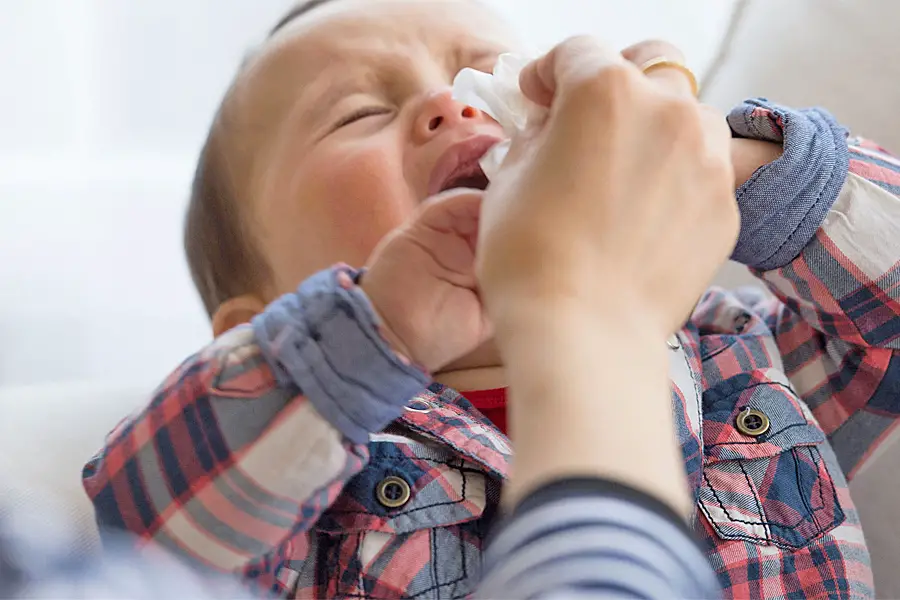 Thickness and Size
You can check the thickness and size of the baby wipes before you buy them. It is written on the packaging. The thin wipes are cheap, but can quickly rip and soil your hands while you're using them. So pay a little more for thick ones to get the job done fast and effectively.
Conclusion
Now you know the different types of baby wipes available in the market and what to consider before you buy. The best thing is that you will find a brand that meets your needs. But, always buy what will keep your baby clean and comfortable without any unpleasant reaction.