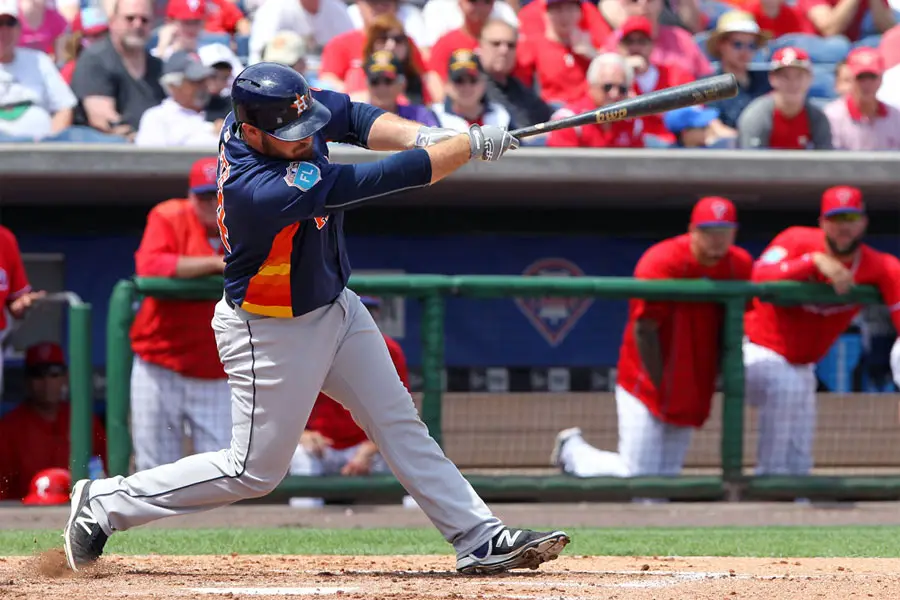 Baseball Bat Reviews
In order to play with your highest potential you must have your own baseball bat. By owning your own baseball bat you will able to practice and play at a consistent level with a bat you become comfortable with. From the grip, to the length and weight, the bat used makes a big impact on your ability to play your best. The following baseball bats are top notch bats that willenable you to play your best game every time.
Most Popular Baseball Bat
Easton MAKO
The Easton YB14MK MAKO Composite Youth Baseball Bat is a great bat to have and improve your skill level. This baseball bat comes in five different sizes including: 28 Inch-17 ounces, 29 Inch-18 ounces, 30 Inch-19 ounces, 31 Inch-20 ounces, or 32 Inch-21 ounces in size and weight. This baseball bat is orange/grey/white color that will certainly standout. The Easton YB14MK MAKO Composite Youth Baseball Bat has a new TCT Thermo Composite Technology for a massive sweet spot and unmatched bat speed allowing you to hit the baseball cleaner resulting in it traveling further. This baseball bat has a patented two-piece Connexion technology that maximizes energy transfer for an optimized feel. The Ultra-thin 29/32 inch composite handle has a performance diamond grip allowing you to grip the bat with more prestige. The Easton YB14MK MAKO Composite Youth Baseball Bat will offer your baseball player the best quality bat on the market and will help them achieve a stronger batting average with superior results.
Five sizes offered
Orange/grey/white in color
New TCT Thermo Composite Technology
Patented two-piece Connexion technology
Ultra-thin 29/32 Inch composite handle
– Anthony Dawson
Best Overall Baseball Bat
Easton Youth
The Easton YB14S500 S500 Youth Baseball Bat will help your young baseball player get comfortable with batting and will produce more consistent results. The Easton YB14S500 S500 Youth Baseball Bat comes in green/grey/black color sequence. This baseball bat is offered in six different sizes including: 27 Inch-14 ounce, 28 Inch-15 ounce, 29 Inch-16 ounce, 30 Inch-17 ounce, 31 Inch-18 ounce, or 32 Inch-19 ounce in size and weight. The sizes and weight will depend on your child's age and height and what weight they are most comfortable with. It is important for the player to be able to get the bat around quickly and a heavier bat will allow the ball to travel further on impact. It is important to balance the two when selecting the right weight and length. The 7050 Aircraft Alloy feature will help your child swing faster and provide better contact with the ball. This will improve their batting average. The Easton YB14S500 S500 Youth Baseball Bat also offers an Ultra-thin 29/32 inch handle with pro track grip allowing your young baseball player to grip the bat with ease.
Comfortable grip and lightweight bat
Green/grey/black in color
Six different size options available
7050 Aircraft Alloy feature
Ultra-thin 29/32 Inch handle
– Anthony Dawson
Best Budget Baseball Bat
Reebok
The Reebok Vector O Adult Baseball Bat for any baseball player that wants to improve their batting average. This baseball bat varies in prize depending on the size of the bat you choose to buy and can be improving batting skills. The Reebok Vector O Adult Baseball Bat offers three different size options including: 32 Inch-29 ounces, 33 Inch-30 ounces, or 34 Inch-31 ounces in size and weight. With the O technology this baseball bat will reduce drag through the entire swing pattern providing increased swing speed compared to the more traditional bat designs. The Reebok Vector O Adult Baseball Bat is equipped with an extended barrel profile maximizing the hitting area allowing you to hit better and the ball to travel further. This baseball bat is BESR Certified with a 2-5/8 inch diameter barrel and a length to weight ratio. The Reebok Vector O Adult Baseball Bat includes a shot-peened, anodized barrel surface finish for extraordinary toughness making the bat durable and less likely to be damaged. The baseball bat also comes installed with the Vector Texin End Cap for phenomenal durability.
Three different sizes available
O technology
Extended barrel profile
BESR certified with a 2-5/8 inch diameter barrel
Vector Texin End Cap
– Anthony Dawson
Baseball Bat Buying Guide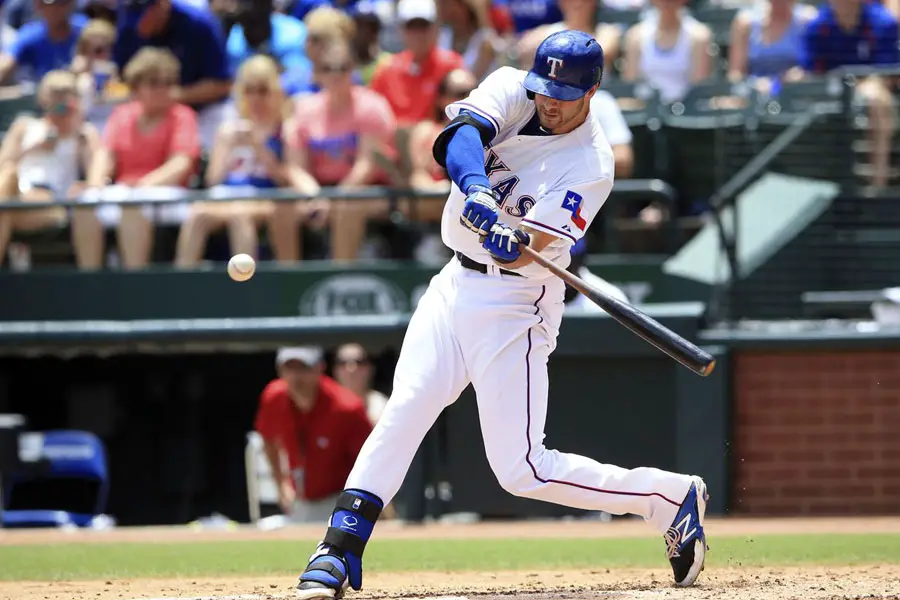 One of the most popular and competitive sports in the world is none other than baseball. Knowing that fact, it is really important to know the right equipment and training to have that professional edge. Picking which baseball bat to use differs for every player, but it doesn't have to be a hard choice. There are just a few factors to be considered when buying one. Whichever bat you choose, make sure it matches the league requirements in your playing division. The basic first step in getting one is to check with your coach or the association for more details.
A real baseball pro is a prepared player and this article would surely help you to win whether you are a seasoned pro or still a beginner learning the first steps of baseball. We would be talking about a lot of stuff like understanding the bat construction and materials plus find bats that will fit your playing level.
In covering the basics, it is really important to know how the bat is constructed and finding the perfect blend between the technological advancement of the baseball bat while staying true to the history and tradition of the sport.
Only wooden baseball bats were used in the past, which led to the bats having the same or almost similar performance levels. But with the advancement of technology, people have thought of using a metal bat, and as a new bat technology has emerged, the playing field for bats has become uneven.
Some Tips for Beginners Include the Following
Lightweight alloy bats tend to have more chances of hitting the "sweet spot" on the barrel that allows stronger pitches.
As a beginner, or even as a pro, you need to learn to hit close to the "sweet spot" to get that powerful pitch.
Having a lighter bat can help you maintain the speed of your swing, which is very important in hitting the ball.
If you cannot hold the bat for more than 20 seconds without your arm starting to tremble, then it's heavy for your arm.
In choosing the size of the bat, even a beginner would see right away if the bat is too small, way too big, or heavy for your arm. If you need to slide your hands up from the end of the bat to have control, then go to the next inch-size down.
Now it is time to learn which baseball bat material to choose. There are vast assortment of brands, each with their own way of creating the bat which would be a huge advantage for any player who wants to get one.
Composite Bats
First are the composite bats, these bats are the industry leading bats for they provide the highest level of balance and has the best chance of hitting the sweet spot among all the other type of bats. They also provide a controlled swing motion which would make it hard for you to get out of balance or break your back from pitching. Make sure that you review this with the league where you belong to determine if the composite bat that you are going to be purchasing would be legal for your next game.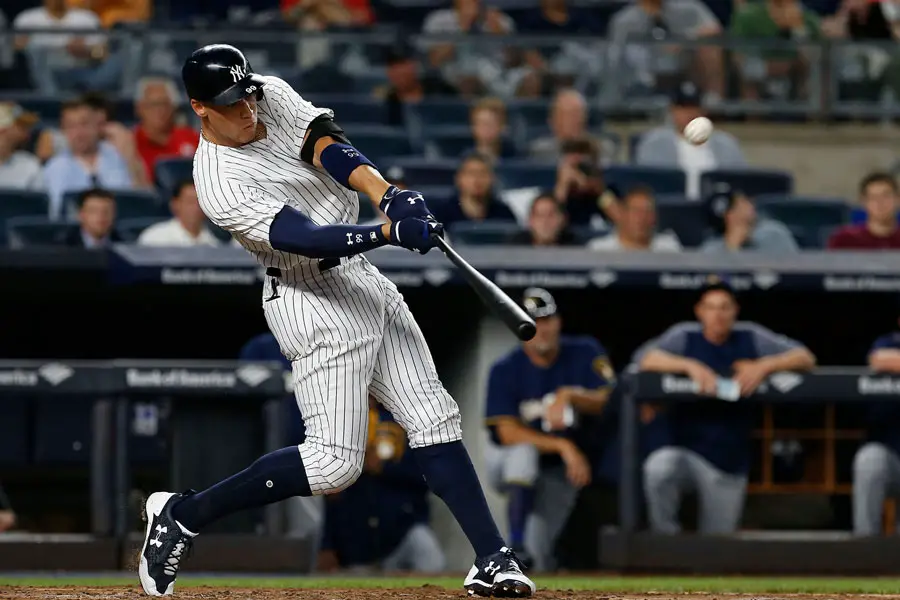 Performance Alloy
Second is the performance alloy. These types of bat allow the player to have an improved pop off the bat because of their thinner bat alloy. While the performance alloy is not as good as the composite bat in the "sweet spot" category, it can actually provide a close-to-second-best performance in that category. The one disadvantage of getting a performance alloy is that thinner alloys tend to be more prone to damage due to cold weather; so keep that in mind when buying a baseball bat that is made of performance alloy.
Basic Alloy
Third is the basic alloy, this one has the same materials with the performance alloy, but has thicker walls to maintain durability. They also are softer and are a consistent, mid-performance bat. If you are looking for a trusty bat that does the job and would match any skill set, then this is the bat of choice for you.
Wood
The last one is the one made of wood. As we have discussed a while ago, these bats were widely used by any baseball league in the past, which makes it hard to underestimate the kind. They're usually made of maple, bamboo and composite wood. The quality of the wood chosen can determine how long the bat would last. It is, again, required in some leagues so be sure to check with your league before buying one. Not to sound very nostalgic, but the wooden bats have the authentic feel and produce an unparalleled sound when pitching. These bats also reward you for having the correct batting form and gives you the ability to have a customized swing, which would be impressive and can actually improve your overall performance in a game.
Conclusion
This guide allows you to have the right bat to use during a game, and it strays away from following the meta on which brand to buy or which player uses which in the big leagues. It is important to consider the bat depending on your playing style. And while some forms of bats seem better than the other one, it is important to check all of them out in a sporting goods store near you and check all of the types of bats and see which the right one for you is. Remember to check out all of the advantages and disadvantages that we have talked about and you would not have a problem playing in your league in no time. Also, the most important part, is not to forget to check with your league or your coach on which bat to use for a game. While it is good to know what kind of bat you want to buy, the coach's recommendation would also be important because he or she definitely knows which right bat would get you more chances of hitting that ball and doing a nice homerun for the books.