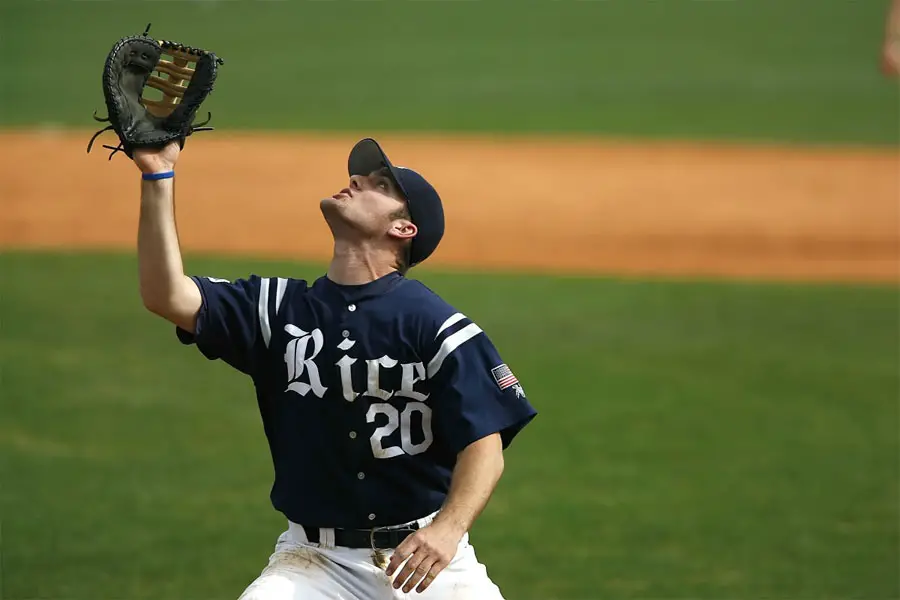 Baseball Glove Reviews
Baseball gloves are the most important piece of equipment when playing baseball. There are specialty gloves for different positions and the quality of glove makes a big difference in both comfort and performance. Having a top notch, high quality baseball glove is necessary in order to perform well, while playing your sport. Even if you do not play baseball competitively you can purchase a baseball glove to play with your friends, family, or teach your young ones how to catch and throw a ball, which can help improve skills and confidence. We have reviewed the best gloves on the market that provide the design and structure providing the best performance available.
Most Popular Baseball Glove
Mizuno
The Miuno GMVP1275B1 MVP Baseball Fielder's Mitt is a glove that you can rely on for infield plays. This baseball glove will help you make the quick plays necessary to succeed during your baseball game. This baseball glove is available in left-hand throw and right-hand throw gloves for left or right handed baseball players. The Miuno GMVP1275B1 MVP Baseball Fielder's Mitt has an outfield pattern with an ichiro web that allows you to catch quick throws or line drives with ease. The web forms to the ball for better grip and control upon catching. The ultra-soft palm liner will allow your hand to be comfortable while playing. The Miuno GMVP1275B1 MVP Baseball Fielder's Mitt is soft and pebbled with Bio Throwback leather for game ready performance and long lasting durability. The center pocket of the baseball glove has designed patterns that will offer you the most versatile break-in possible.
Left-hand throw and right-hand throw
Outfield pattern
Ichiro web
Ultra-soft palm liner
Bio Throwback leather
– Anthony Dawson
Best Overall Baseball Glove
Rawlings GG Gamer
The Rawlings Gold Glove 12.75-Inch Outfield Baseball Glove and is a great glove for both inexperienced and experienced ball players. There are left-hand throw and right-hand throw baseball gloves available for left and right handed people. This baseball glove is black and is very durable. You can be certain this baseball glove will last for years. The Rawlings Gold Glove 12.75-Inch Outfield Baseball Glove is a 12.75 Inch model that will allow you to catch baseballs with ease and perform at your highest potential. The Trap-Eze web will make catching fly balls and fast throws without hurting your hand. The back of this baseball glove is a Fastback. The Rawlings Gold Glove 12.75-Inch Outfield Baseball Glove is made with tumbled pro soft leather. The leather material allows the glove to hold color and be durable throughout the years of use. The glove forming/break-in is 90% factory and 10% player.
Left-hand throw and right-hand throw available
Black color
12.75 inch model
Trap-Eze web
Fastback back
– Anthony Dawson
Best Budget Baseball Glove
Rawlings Renegade Glove
The Rawlings Renegade Series R115 Ball Glove is a baseball glove that will help youth improve their skills while making the baseball game more enjoyable. This glove is meant for right-hand throwers and is 11.5 inches in size. With this baseball glove you will have a reliable glove that will protect your hand and enable you to catch and perform at your best. The Rawlings Renegade Series R115 Ball Glove has a basketwebpocket that will allow any player to catch the baseball easier during the game. The basketweb helps to trap the ball for better catching control. This baseball glove is made with an all leather shell making the baseball glove very durable and reliable forming to both the hand and the ball. The break in time does not take long. After receiving the glove you can go outside and immediately start using it without feeling like the glove is tight and tough.
11.5 inches in size
Basket web
All leather shell
Right-hand throw
No break-in time needed
– Anthony Dawson
Baseball Glove Buying Guide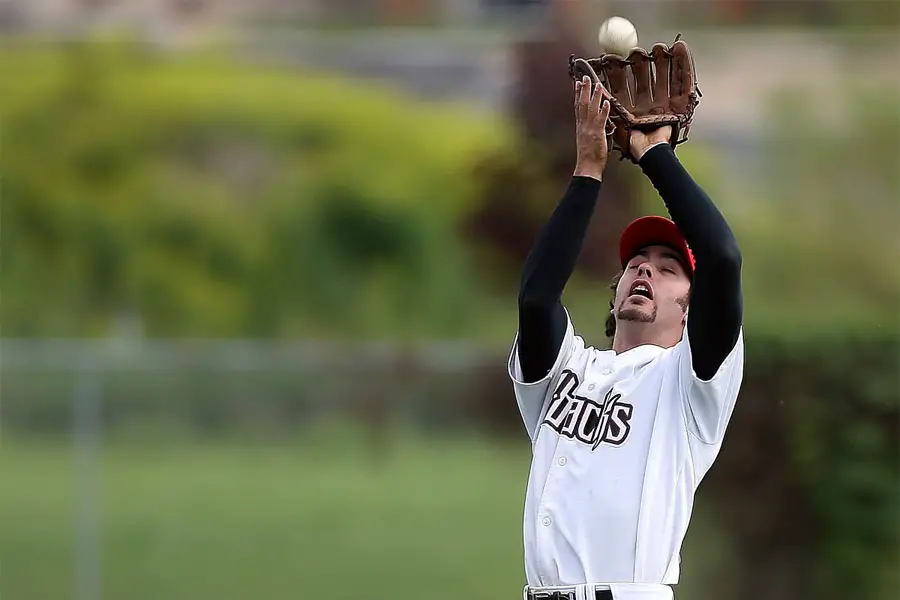 History of Baseball Gloves
Back in the early years, baseball was played with bare hands. There were no gloves invented during those years until in 1870 when a player named Doug Allison believed to have used the first baseball glove due to injury in his left hand. But it was in 1875, when Charlie Waite, a first baseman puts on a pair of gloves, which was flesh in color hoping that it will go unnoticed. Because during those times not catching the ball in bare hands is said to be unmanly. Later on, due to many occurrences of hand injuries, using glove had become important.
Over the years, baseball gloves had greatly evolved from a simple railway brakeman type gloves to the most sophisticated design leather gloves.
Choosing the right gloves is not an easy task. A player must take into consideration the shape, the web pattern, the size and the position he is playing. Baseball gloves are specifically made depending on the position of the player in the field. If a player is a catcher, there is what is called a catcher's mitt, a first baseman's glove for the first baseman, the infield and outfield gloves for the infielders and outfielders respectively. The durability, the quality of the leather, and price range are also to be considered.
Glove by Position
Catcher's Glove
Catcher's mitt is openly called for catcher's glove, basically because it does not have fingers cut like other gloves in other positions. Staying behind the plate and catching the fastest ball the pitcher can throw, a catcher's mitt should be well designed to keep the player's hand protected from injury. They are made with more padding, uses thicker leather in the palm area, had rounded "basket" shape pocket, durable and larger than the other gloves.
Catcher's mitts are categorized in two different sizes, the youth and the adult size. The youth size comes with a circumference of 31 inches and below while the adult are 32 inches in circumference or greater. The web pattern of a catcher's mitt is usually closed web, though it may be an open back or a closed back that has a finger hole where the index finger is placed to give more support.
First Baseman's Glove
Like the catcher's mitt, the first baseman's glove is also large allowing it to better catch the ball coming from the fielders. Unlike the catcher's mitt, it has an open web design pocket, making it lighter and deeper compared to the closed web, and has a unique design and flexibility to allow better scooping and picking balls from the ground. First baseman's baseball gloves usually with sizes ranges from 11 to 13 inches.
Infielder's Glove
The infielder's job is to stop and throw balls as fast as they can. Thus, they need gloves that have shallow pocket features to make it easier and quicker for them to transfer the ball to their throwing hand. Typically, an infielder glove has an I-web, H-web, post web or modified trapeze pocket.
Different positions in the inner field have different gloves preference. The middle infielder or the second baseman prefers smaller gloves, for him to be able to transfer the ball as fast as possible. The glove size is usually between 11 to 11.5 inches, while the shortstop usually uses a slightly longer mitt around 11.5 to 11.75 inches. On the other hand, the third baseman, the closest fielder to the home plate favor somewhat larger gloves, with size around 12 to 12.5 inches long.
Outfielder's Glove
Because the outfielder's role is to catch flying balls, they need gloves that are larger and longer to increase their range, compared to the rest of the players in the field. Outfielder's baseball gloves are designed with deep pocket and closed web features allowing the players to catch stronger balls. The standard size of an outfielders' baseball gloves is 12-13 inches.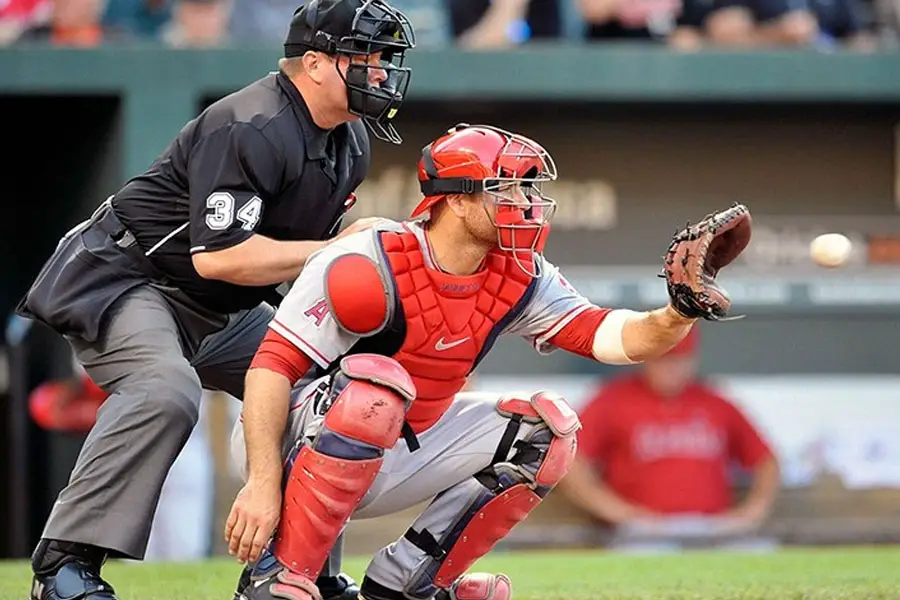 Pitcher's Glove
Pitcher's gloves are not really that sophisticated compared to others in the field, as long as they are comfortable and large enough to conceal their grip and hand movements from the batter's view, usually the closed web design pattern, the pitchers can already live with that.
Leather Quality and Durability
There are different kinds of leather used in the baseball glove industry today. Of course, top-quality leather produces the best baseball gloves that manufacturers usually print them out notably on the gloves. Like gloves made from premium full-grain leather and premium steerhide leather. And because they are of top quality, expect them to be expensive as well. Baseball gloves made from these types of leathers tend to be stiff and heavy, that if a player chose to buy one, they get it few months before using it in a game because the break-in period requires a lot of time. But once the gloves had broken in, it will definitely give excellent durability and performance. Premium full-grain and steerhide leather are the best choice for adult baseball players. But for kids, it is impractical to buy these expensive premium leather gloves because it will be outgrown in a few years time.
Glove Webbing and Pocket
Generally, glove webbing are being classified whether an open of closed web. Although, there is a guide based on the position of the player in the field, it is usually the player's personal choice as to what type of web and pocket style, he is most comfortable with.
Glove Size
And lastly, the most important consideration in buying a baseball glove is the size. A player should choose the right size for a specific position for them to achieve the highest performance. Kids with with ages 4-6 uses glove size 10″, 11″ for 7-9 years old and 12″ – 13″ for 10 years old to adult. Check the manufacturer's sizing chart for specific baseball glove sizes depending on the position.
Like any other baseball equipment, the gloves had drastically changed over the years. Baseball gloves nowadays may look the same, but pro players know the difference at a glance. As for amateurs and parents who are planning to shop for a baseball glove for their kids, it is important to know the basics. And once you have them, always take good care of it. Because caring your baseball gloves properly will surely make it last for years.