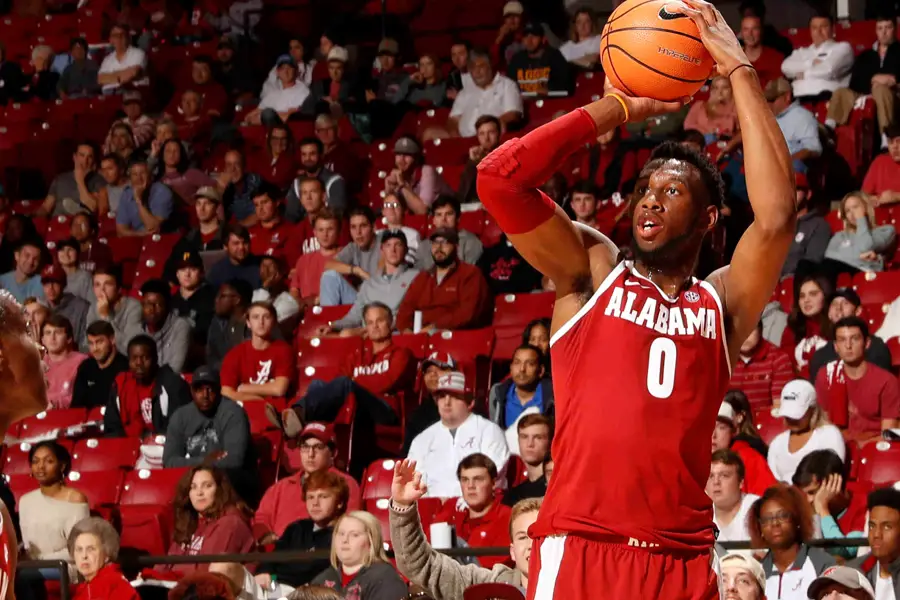 Basketball Reviews
Basketball is one of the most popular sports in the world that increases in popularity with every passing year and every rising star. But whether you're a backyard baller or an NBA superstar, you know that you can only play the sport with its namesake, the basketball itself. Though the equipment never makes the player, a basketball has to be of high quality and offer the right amount of bounce, grip, and overall hand feel. If you want to perform graceful layups, flawless free throws, and gravity-defying slam-dunks, you need a ball that's up to the task. Not all basketballs are created equal, as there are many styles, conditions, and levels of play that dictate various necessity. For outdoor street balling there are tougher, smoother, and bouncier balls to meet the demands of outdoor court play. For wood court indoor play, whether high school, college, or NBA, there are leather balls with the perfect levels of feel, grip, and bounce for traditional indoor basketball.
Most Popular Basketball
NIKE
Made of premium composite leather for a precision touch and superb grip, the Nike Elite Championship Airlock basketball gives the player control of the ball's pressure and bounce to suit the demands of their level and style of play. The official size 7 ball has eight wide channels that help the fingers find the right groove on the ball for a proper grip. Unique to the Nike Elite Championship basketball is its Adjustable Airlock Technology that allows you to increase or decrease the ball's pressure to your preference and maintain that exact level for a precise feel every time you take to the court. Nike's Game-Dry composite leather helps reduce sweat build-up to ensure a soft touch and sure handle. The Elite Championship Airlock ball has the standard pebbled surface with a soft woven microfiber that gives the ball a surface with equal parts comfort and grip. The ball is NFHS-approved for high school play, slated for indoor use, and available in mini, youth, women's, and men's sizes.
Adjustable Airlock Technology gives each player control of the ball's pressure
Game-Dry composite leather reduces moisture
NFHS-approved for indoor high school regulation play
Wide channelled, pebbled surface offers right level of bounce and grip
– Anthony Dawson
Best Overall Basketball
Wilson
The Wilson Evolution Game Ball features an advanced microfiber composite leather to form the near-perfect indoor game basketball. The Evolution Game Ball uses patented aqua-grip laid-in channels to increase grip, even when the ball is passed from sweaty palm to sweaty palm. Additionally, Wilson's patented cushion core technology blends low-density sponge and ultra-durable butyl rubber that gives the ball a cushy and grippy feel without hindering the ball's bounce on indoor court surfaces. Wilson is the official basketball of the NCAA Men's Basketball Championship, but the Evolution Game Ball has quickly become the most popular basketball in high school play. For the perfect roll off the fingertips with each layup, free throw, and 3-point shot, the Wilson Evolution Game Ball delivers.
Patented aqua-grip channels increase grip for sweaty palms
Cushion core technology with dual-rubber surface increases comfort without hindering bounce
Most popular game ball in high school basketball
Available in intermediate and official size 7
– Anthony Dawson
Best Budget Basketball
Spalding
Available in intermediate (28.5″) and official size 7 (29.5″), the Spalding NBA Zi/O Excel Indoor/Outdoor Composite leather basketball is used and revered by players at all levels, all the way up to the NBA. The Zi/O ball features a deep channel design that's 30-percent deeper than comparable basketballs to allow for better dribbling, passing, and shooting control. Underneath the leather pebbling is a foam backing throughout the surface of the ball to aid in precision ball handling and comfort in the hand. The composite leather offers a soft feel with a durability that can stand up tough outdoor surfaces without compromising the ball's bounce or weight. The Zi/O Excel meets all size and weight specifications to be classified as an official NBA ball, with each ball featuring the classic Spalding and NBA logos. Whether you play for the Knicks or are an aspiring high school player who wants a ball that plays just as well at practice inside as it does on the outdoor court, the Spalding NBA Zi/O Excel Composite Basketball will do you, and your game, plenty of justice.
Official size 7 ball meets all NBA size and weight specs
Deep channel design aids dribbling control
Foam backing underneath leather pebbling improves ball handling
No difference in bounce, feel, or weight in indoor/outdoor play
– Anthony Dawson