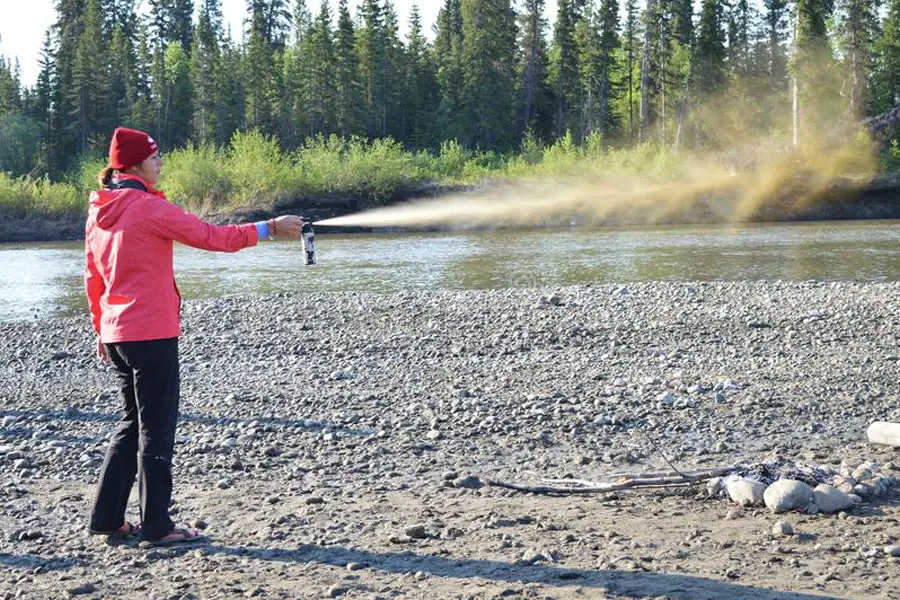 Bear Pepper Spray Reviews
If you love the outdoors and love camping and other outdoor activities, chances are that sooner or later you may find yourself in bear country. If you are a lover of the great outdoors you will know that wildlife should always be conserved. Bears, being part of the wildlife should and must always be preserved. This is why you need a bear pepper spray. Bear pepper spray is what you may use as a deterrent to either grizzlies or black bears. Numerous studies have shown that pepper sprays are a more effective deterrent to bears than even firearms. Using bear pepper spray results in lesser fatalities for either you or the bears. These pepper sprays work in the same way as ordinary pepper sprays with the only difference is that the bear pepper spray is more potent and has a wider range than the regular ones. It is therefore advisable that you make a can of bear pepper spray a part of your regular gear.
Most Popular Bear Pepper Spray
Sabre
This Sabre bear deterrent is built for maximum range at around 35 feet and maximum strength. The product is contained in a 9.2 ounce canister. The canister has a holster for the hip with dual propellant. It is designed for maximum repellant power and strength, the product is approved and registered by the EPA. The product was extensively tested at an air force base in Alaska prior to release on the market. It features a heavy fog delivery system and features a 4 year expiry period which is quite long for this type of product.The product package glows in the dark for easy location at night in case of an attack. The package weighs in at 15.2Oz when shipped but the actual product weighs just 9.3Oz.
Great holster for easy access in case of an attack
The glowing in the dark feature is a great bonus
Great coverage distance
Approved by the EPA
The product is easy to use
– Anthony Dawson
Best Overall Bear Pepper Spray
Udap
This is one hot pepper spray and at 2% CRC it is actually the hottest on the market. It is also the largest on the market as well. A point to note is that this bear pepper spray was actually developed by a survivor of an attack by a bear. When shipped the package weighs in at 1.5lbs although the actual canister weighs around 1lb.It has a wide range at 35 feet which will give you plenty of room to use the spray safely in case of an attack. It also has enough volume to suppress a lengthy attack. The package contain a booklet on bear safety, this is because there is more to handling a bear attack than just using bear pepper spray. One more thing to note is that you cannot carry this spray aboard a commercial flight.
The booklet it comes with provides a detailed description on proper usage
Lightweight canister for easy handling
Lengthy expiry date at 2 years
Great range of spray which is quite effective in case of an attack
It is also the most potent in the market at 2% CRC
– Anthony Dawson
Best Budget Bear Pepper Spray
GUARD ALASKA
This is an environmentally safe EPA registered effective bear pepper spray. It is designed to deter attacks from all species of bear and does not contain ozone damaging chemicals. It has an effective range of 15 to 20 feet. The product was highly tested for 6 years in the great Alaskan wild and offers a burst of 9 ounces in nine seconds to offer you good protection. When shipped the package weighs in at 1lb. The package contains one holster and one canister of pepper spray.One great thing about this package is that it comes with its own holster and the holster has a Velcro closure which is made of nylon. An important thing to note is that you have to be over 18 years of age to order this product.
The product has great distance of coverage
It comes with its own holster so you won't need to buy one separately
Great hand trigger
Quick performance for those tricky situations
Light package for easier transportation and use
– Anthony Dawson
Bear Pepper Spray Buying Guide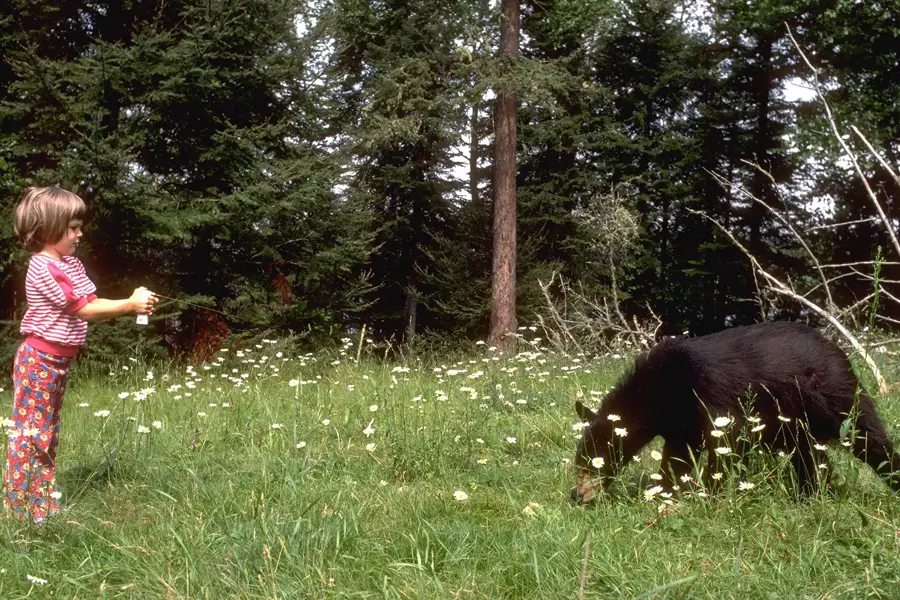 If you're planning to spend time outdoors camping, rafting, hiking or exploring areas known to have bears, it's advisable to carry bear pepper spray. This spray is extremely effective in keeping away bears and isn't similar to other sprays such as bug sprays. When you activate it, it emits a powerful and strong stream of capsaicin which stings the face and lungs of the bear but doesn't harm or cause lasting damage. However, when it comes to choosing the best bear pepper spray, there're some factors you need to consider:
Factor to Consider
1. Ingredients
In most cases, bear pepper sprays are based on one main ingredient called capsaicin. This ingredient comes from chili pepper which is effective in scaring bears away. However, it should be noted that this spray has a temporary effect that majorly sets the nose, eyes, and mouth of a bear on fire. Remember that this spray will work the same way on human beings. However, you must be extra careful when using it to avoid spraying yourself or aiming it other people around you. If the spray has a high concentration of capsaicin, it means that the devastating effects are more.
2. Spray Distance
Distance is a very important factor to consider when choosing a bear pepper spray. The spray distance is usually measured in feet as per the manufacturer's specifications. There're different spray distances which range from 20 to 40 feet. However, their final performance can be affected by accuracy and also wind. It's easy to miss the target when it's windy. Some brands push up to 40 feet or more. You need to remember that each inch counts, and depending on the distance you want to stop the bear, you can choose these sprays with a 40-foot spray distance.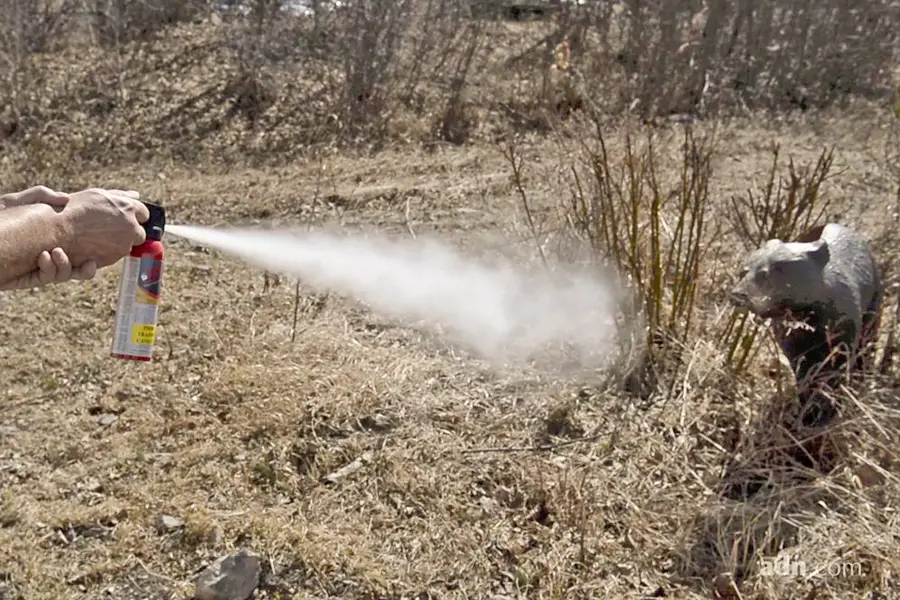 3. Spray Duration
The spray duration of a bear pepper spray is measured in seconds. There're some cans in the market with a duration of 4 seconds, while others can last for 5 to 6 seconds. The best part is that the bear pepper spray cans are EPA approved and hence you don't have to worry about what's contained in the cans since all their features are well tested to work efficiently.
4. Capacity
Different types of bear pepper sprays come in different capacities. You'll be good to go with a can that has roughly 9 ounces of the spray content. You shouldn't expect something huge because the largest spray weighs less than one pound. It also doesn't mean that sprays with little capacities don't work well. There're cans with small quantities that work well than larger ones.
5. Expiry
It's essential to check the expiry date of a bear pepper spray before purchasing. This is because an expired spray loses both its strength and range. In some cases, you might buy the spray and keep it at home for use at irregular intervals when hiking or performing any other outdoor activity. Here, you need to check the expiry date before deciding to use it to avoid being disappointed while on the spot.
6. Price
Different brands of bear pepper sprays come at different prices depending on the quantity, manufacturer and additional features such as holsters. You need to be keen on the manufacturer more than anything else because you'll find some products which are very cheap only to realize that they're ineffective. Go through different online customer reviews and see what people are saying about different spray brands.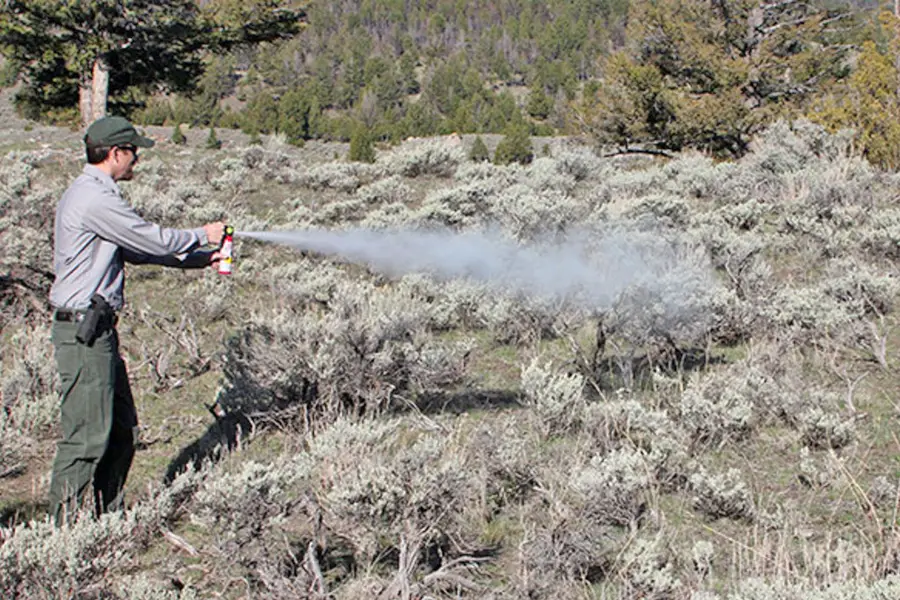 7. Extra Features
Most manufacturers are adding more features to the bear pepper spray cans for convenience. Today, you'll find cans with holsters meaning that you won't carry the can using your hands or in the bag. Carrying the spray in the bag can take long to remove it in case a bear appears at once. Apart from holsters, they come with safety caps which prevent the spray from discharging accidentally. Finally, some come with the glow in the dark feature especially for those who travel during the night.
In conclusion, these are some of the top factors to consider before purchasing a bear pepper spray. It's advisable to have an extra can of the spray for safety and extra protection.