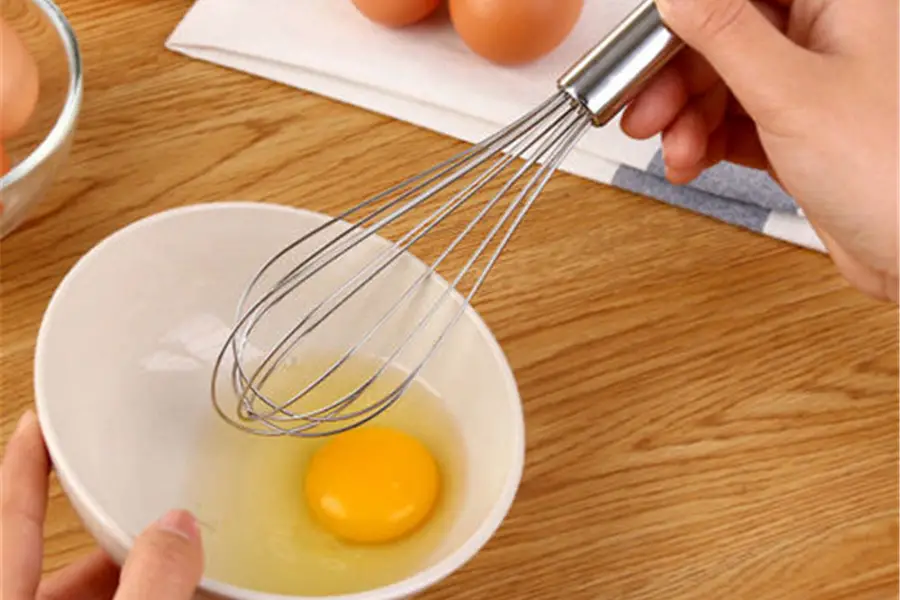 Beaters Reviews
Whenever you are baking, you will almost always need to beat something such as cake batter, cookie dough and other ingredients. Hand held beaters are exactly what you need to make these baking jobs much easier than using a whisk. There are a multitude of different kinds and styles of hand beaters on the market; so many that choosing one may be really hard.
The best way to choose is to think about what your needs are and then find a beater that fits those needs as closely as possible. The beaters we have listed below are all excellent quality from well known brands so any one of them will be a perfect addition to your baking supplies and make all of your beating jobs much easier.
Most Popular Beaters
OXO 1126980 Good Grips Egg Beater
OXO Good Grips never runs out of new ideas for great products. Even those that take you back in time. The soft, non-slip grips on the turning knob and handle, keep things comfortable even during repetitive motions like whipping cream. You will feel like you're back in the old days when you grab this easy and fun to use OXO egg beater to take care of many beating jobs that you have. These beaters can be used comfortably by left or right handers and are great for children to use to have a lot of fun with cooking. The gears of this beater are closed keeping food from building up inside and is also a good safety feature because fingers stay out too. The base detaches from the top and is dishwasher safe and the rest you can wipe down with a damp rag. You'll be sure to have a lot of fun using these egg beaters the next time you have a recipe that calls for beating eggs, cream or batter.
Easy clean up
Dishwasher safe
Enclosed gears protect fingers and keep food out
Stainless steel beaters are removable
The beaters don't scrape along the bottom of the bowl
– Anthony Dawson
Best Overall Beaters
RSVP International
You'll be mixing up eggs just like they did years ago with this stainless steel vintage style egg beater. The efficient hand crank works great to mix cake mix and eggs and other ingredients that you may need to mix up. The round steel whips bring in more air making the foods you beat taste fluffier. The acrylic handles are comfortable and easy to grip. If you love retro style cooking or décor, these vintage beaters are a must have. The bright colorful orange accents will really brighten up your kitchen.
Colorful orange accents brighten up your kitchen
Design fits in perfectly with retro style kitchens
Stainless steel construction is long lasting and durable
Hand crank is easy to use
Acrylic handles are comfortable to hold onto during use
– Anthony Dawson
Best Budget Beaters
Prepworks by Progressive Egg Beater
If you look retro style décor and wish you lived back in the old days, you will love this egg beater from Progressive International. The strong blades are perfect for beating eggs, cake batter and whipping cream for all kinds of recipes. A simple turn of the handle starts the beating motion going. Stainless steel blades are long lasting and heavy duty. With the proper care and cleaning, you can have this retro style beater for years to come. The red accents look great in the kitchen and match retro décor perfectly. Your kids might love seeing how things used to be before everything became electric. Now they can experience what grandma used to do when she baked. This Progressive International Beater is dishwasher safe for easy cleaning.
Just like old fashioned cooking used to be
Fits in with retro kitchen designs perfectly
Bright red accents liven things up
Durable and long lasting
Easy to clean in the dishwasher
– Anthony Dawson