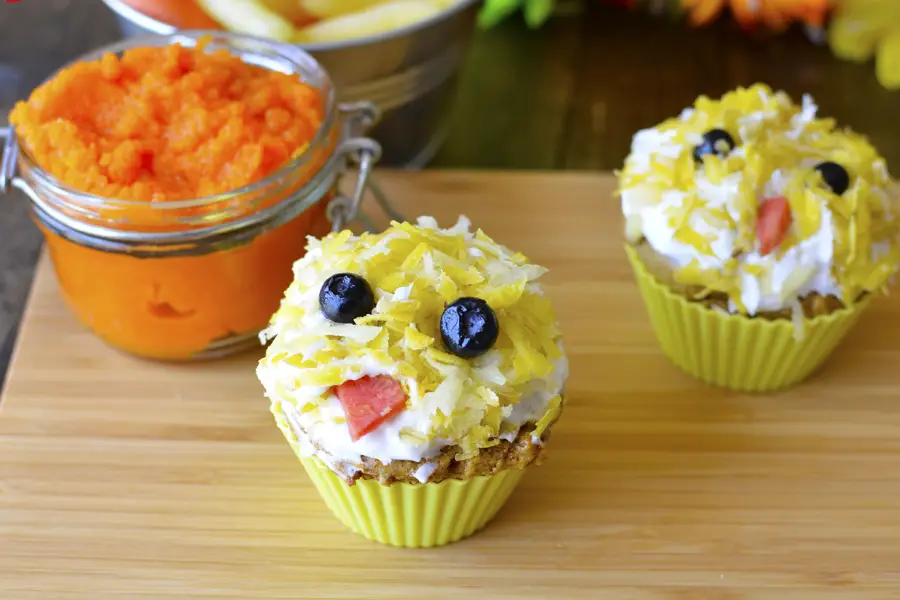 Baking Cup Reviews
Baking cups are used to prevent batter from sticking to the inside of the muffin pans during the cooking process. It makes clean up much easier to deal with. Baking cups are usually disposable or made of silicone which is a material that is growing in popularity when it comes to baking and cooking. The benefit to choosing silicone baking cups is that you can reuse them again and again and it is good for the environment too since you are not using a paper one and throwing it away afterwards. The baking cups below are all of great quality and will make your baking jobs much more enjoyable and easy. Any of them will be a great addition to your bakeware.
Most Popular Baking Cup
Chambers Bay
You will not miss buying paper muffin cups once you use these silicone baking cups from Chambers Bay Baking Company. You get 13 reusable and environmentally friendly muffin cups in brown and pink. FDA and BPA free silicone. Each one measures 2.5 "in diameter and 1.25" tall, making them the perfect size for your cupcakes, muffins and other tasty desserts. Heat proof up to 500 degrees with no worries of melting, burning or tearing. Year after year they will look exactly like they did when you first bought them. Food releases from these baking cups super easy and clean up is a breeze either by hand or in the dishwasher. Always get even, perfect results when you use these silicone baking cups due to the even baking and consistent heat conductivity. You don't even need a muffin pan with these just sit the right on the baking sheet.
BPA, Phthalate, and Lead free! Dishwasher, oven, microwave and freezer safe
Great for frozen desserts too
Easy release of food every time
No muffin pan needed
13 STANDARD size cups in 6 unique designer colors
100% Lifetime Guarantee
– Anthony Dawson
Best Overall Baking Cup
Honey-Can-Do
Mini muffins are a popular treat for young and old alike and these colorful silicone mini muffin baking cups make baking these delicious muffins fun and easy. You will get 12 mini muffin cups in assorted bright colors. These cups are reusable and are great for the environment too. Oven safe to 500 degrees, there are no worries about melting or the oven being too hot to use them. Microwave safe too and easy to clean; just hand wash with warm, soapy water and rinse and you're done. These are safe to use in the freezer as well. Hand washing will extend the life of these useful mini muffin cups so you have them for a long time to come.
Great for the environment
Long lasting and reusable
Microwave safe
Oven safe to 500 degrees
Hand washes easily
– Anthony Dawson
Best Budget Baking Cup
AmazonBasics
If you're tired of having to buy paper muffin tin liners over and over again, you will love these silicone baking cups from AmazonBasics. Included are 24 brightly colored reusable baking cups that will literally, last a lifetime! You don't even have to use a muffin pan with these great baking cups you can just set them directly on the baking sheet. FDA approved and BPA free silicone is better for the environment. Each muffin cup measures 2.75" in diameter and 1.35" tall. You can use these convenient colorful baking cups in the oven and microwave and they are dishwasher safe for easy cleaning. Muffins and cupcakes release from the silicone cups easily and fast with no sticking.
FDA approved
BPA free silicone
24 cups included 4 bright colors
Oven safe to 500 degrees
Great for frozen desserts too
Easy release of food every time
– Anthony Dawson