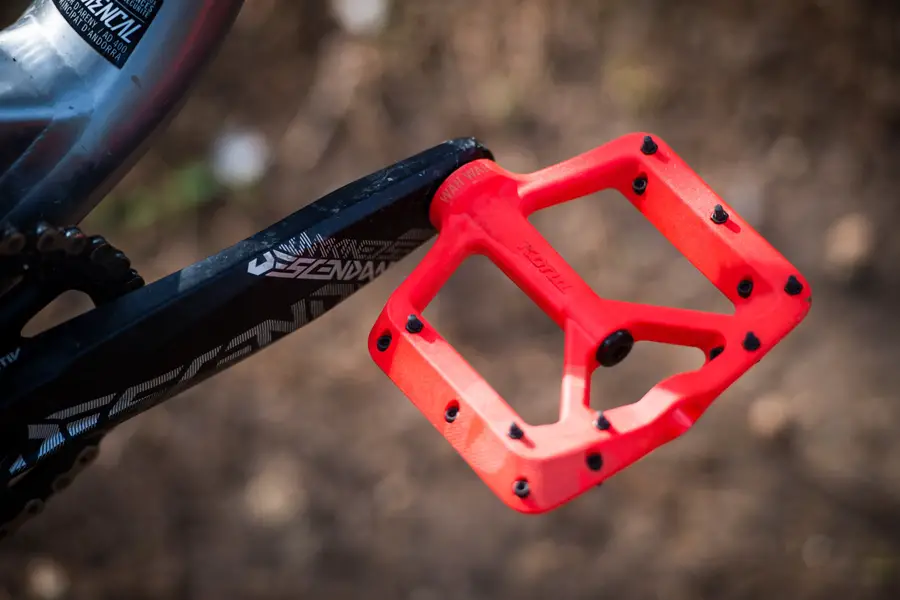 Bicycle Pedal Reviews
Once you select a bike that meets your cycling needs, the next best thing to do is to choose pedals that go in accordance to your riding style. Believe it or not, choosing the right pedals can make a big difference on your riding experience. There are a variety of pedals out there but the two most common types of pedals used are the platform and clipless pedals. To choose the right type of pedal it is important to gauge your experience as rider and your biking needs. Clipless pedals work by snapping into your biking shoes to give you more control and a better grip of your bike. Whereas, with the platform pedal there is no attachment to your shoe, these are manufactured with materials that offer good grip but you will not get that grip a clipless pedal offers. Clipless pedals are designed to efficiently transfer your pedaling power to the ground and the shoes are designed to protect and support your feet. Whereas, platform pedals are ideal for beginners, dirt jumpers, and free-riders.
Most Popular Bicycle Pedal
SHIMANO SPD Pedal Clipless Pedal
Shimano designed this pedal to fit the needs of the biker that does more than just one style of riding. This pedal has one clipless side for those days that you are going on a mountain ride adventure. Just put on your biking shoes, snap on and go. For the days that you just want to go on a leisure ride or just run some errands, no problem, just flip over your pedals and rely on the grip of the platform side. The chrome-aluminum body is sturdy and wide enough to fit any type and size shoes. It also offers a cleat adjuster to ensure it meets any riding shoes you own. There is no need to have to worry about changing shoes. Riding a bike should not be complicated. These pedals gives you the freedom of choosing which style of riding you want to do without having to worry about the shoes. Dual functionality of a clipless and platform pedal.
Perfect for multiple uses
Aluminum with barrel finish
Cleat retention
Cleat retention gauge
Comes with a pair of two-bolt cleats
– Anthony Dawson
Best Overall Bicycle Pedal
SHIMANO PD-A530 SPD Dual Platform
This simple and versatile pedal is ideal for commuting and recreational riding. One side serves as a clipless pedal which is SPD compatible. Once you flip it over you are presented with the platform pedal, which is concaved to give you the grip and comfort you need. One of the traits that make these pedals attractive is the heavy-duty chrome spindles, with the 8MM Allen wrench mounts, and with the easy to maintain sealed bearing cartridge axles. This pedal is light, and simple to use. If you are one to commute and randomly go for those long adventurous rides, these are the pedals for you.
Comes with Shimano SH51 cleats
Compatible with Shimano SH56 cleats
Limited one-year manufacturer's warranty
Dimensions: 7 x 5 x 2 inches
Weighs: 1.2 lbs
– Anthony Dawson
Best Budget Bicycle Pedal
SHIMANO SPD
If you are a serious mountain biker these are the pedals for you. They are small and light to ensure your comfort. The sealed cartridge bearing spindle is designed to keep the elements off so you experience a smooth ride, and a long pedal lifespan. The adjustable release tension allows you to adjust how fast you can release your foot from the pedal. The lighter the resistance the faster you will be off your pedal. As you get used to riding with clipless pedals you can increase the tension for better control and stronger grip. These pedals are guaranteed to give you a wonderful and safe experience at an affordable price.
PDM520L MTB Sport Pedals w/ Cleats by Shimano
Dimensions: 6 x 5 x 2 inches
Weight: 1.5 lbs
Adjustable release tension
Open binding mechanism makes it easier to get rid of mud
– Anthony Dawson