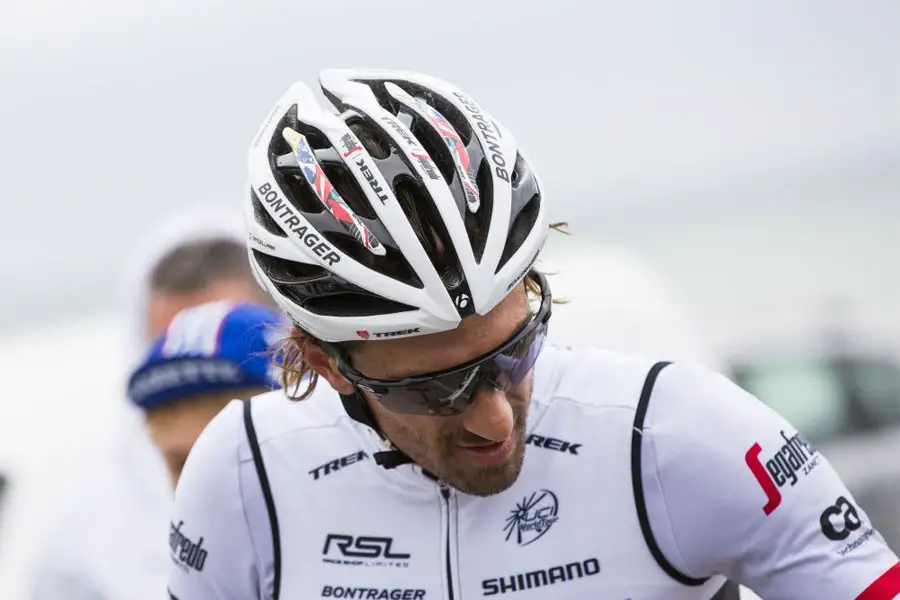 Bike Helmet Reviews
Whether on the mountain or on the road, the helmet is a cyclists most important piece of protective wear. Seeing as bicycles leave you totally exposed to your immediate surroundings, the potential for accidents to become serious is quite high. Without a helmet, a cycling accident could cause serious, even fatal, head injuries. While sprained/broken limbs, bruises, cuts, and scrapes are all relatively minor in terms of their recovery time, a brain injury as the result of a bike accident could have the rider off his/her bike for good. With that said, there's no reason to avoid the sport of cycling simply because the risks are high. In fact, that's why many people choose to do it, especially mountain biking. Cycling is a great way to get outdoors and challenge yourself both mentally and physically. Wearing a helmet is a mere safety precaution to protect you from the most serious of injuries in the event of an accident.
Most Popular Bike Helmet
Giro
Available in 13 colors to match the bike and/or personal style preference of any rider, the Giro Aeon Road Bike Helmet looks cool, feels cool, and is aerodynamic to enhance the wearer's performance on the bike. With the Aeon helmet, Giro reduced the weight by 28% compared to its previous helmet. They also designed the Aeon with extra large vents with interior air channeling to provide industry-leading ventilation. The shell of the helmet is lined with an impact-absorbing EPS material that is molded directly into the core of the helmet, in essence creating a single-pieced exoskeleton with reinforced ribs that's lightweight, strong, and breathable. With the Aeon helmet, Giro introduced the Roc Loc 5 fit system that allows you to adjust tension and vertical positioning one-handed. Simply set and forget the dial to your desired level of comfort, then give it a twist backwards to unwind without taking of the helmet.
Reinforced with thermoformed DuPont nylon web roll cage
Skull Hugging Luxury helmet designed to fit 95% of the world's population based on Giro's 20-years making industry-leading helmets
Proprietary Wind Tunnel ventilation system combines outside vents with internal exhaust channels to keep the head cool and dry
– Anthony Dawson
Best Overall Bike Helmet
Louis Garneau
With the Course Helmet, Louis Garneau came to a realization that has been largely ignored by fellow helmet makers. For them, designing a helmet shouldn't be about mathematic equations and algorithms and extensive amounts of research. Garneau instead focused on real-world cycle racing conditions like heat management, drag, and weight, and how they affect a rider's performance. Therefore, Garneau took to the professional racing cyclists on Team Europcar, where they took it to the road and into the wind tunnels to push its aerodynamics to the highest possible levels of performance. The testing didn't stop there; the helmet was then taken to the Canadian National Research Council's wind tunnel facility, where the Louis Garneau Course Helmet proved its unparalleled ability to manage airflow in and out of the helmet. The ventilation slots are oriented in such a way to pull air into the helmet for purposes of breathability without affecting its aerodynamics. On the forefront of the helmet are two teardrop-shaped ventilation shafts that are specifically designed to allow air to flow into the helmet and around the head to reduce excess moisture and control heat before flowing out of the evacuation channels at the back of the helmet. The Course helmet has a molded EPS construction centered around Garneau's Aero Inner Nerve frame. The helmet's straps, integrated into the inner shell, offer solid and steadfast retention and use Garneau's cam-locking Pro-Lock Divider for easy adjustability.
Helmet tested under touring standards of Team Europcar and the Canadian National Research Council
Strategically designed and placed ventilation slots offer optimal airflow and heat management
Garneau's Inner Nerve frame is lightweight and offers solid shock distribution in the event of a crash
– Anthony Dawson
Best Budget Bike Helmet
Schwinn
The Schwinn Thrasher Micro Bicycle Helmet for adults offers everything you need in a bike helmet: comfort and protection. For breathability and comfort in any type of weather or riding conditions, the helmet features 21 air flow vents to keep you cool, along with moisture-wicking pads inside to absorb perspiration. Integrated inside the helmet is an adjustable webbing system that allows you to adjust the tension with an easy dial system. As far as sizing goes, the Thrasher is suited equally for riders with small or large heads, with the adjustable dial fit webbing system aiding in the customizable fit. The Thrasher Micro Adult Helmet also features a built-in visor intended to provide shade for the face in bright and sunny riding conditions. Unfortunately, the inclusion of the visor and the fact that the Thrasher does not use an in-molded construction makes the helmet poorly suited for racing or competition use. But for riders who want a simple and well-ventilated helmet that's literally fractions cheaper than competition-grade varieties, the Thrasher Adult Micro Helmet from Schwinn will suit you just fine.
21 air flow vents provide optimal cooling and breathability inside the helmet
Dial fit webbing system inside the helmet provides custom fit for both small and large heads
Moisture-wicking pads inside the helmet absorb moisture to keep you dry
– Anthony Dawson
Bike Helmet Buying Guide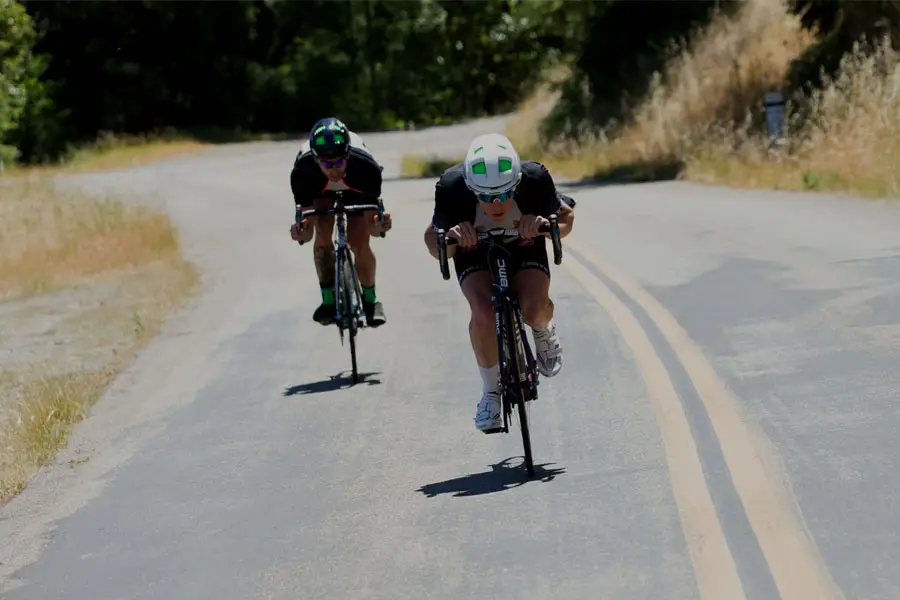 Factors to Consider Before You Buy
Bike helmets are the most important thing you need if you are a bike rider. This is because it would protect you from bike accidents. It is because of its importance that many countries around the world made it mandatory that bike riders must use helmets. You can also derive other apart from by using helmets. Because of the overall importance of bike helmets, many types are available in the market. This makes it a bit difficult for bike riders to select a good quality. These tips would guide you buying in choosing the most reliable bike helmets.
Factors to Consider Before Purchasing Bike Helmets
Materials used in making the helmets
You must consider many factors if you want superior helmets. The first thing you have to consider is the materials used in the manufacture of such helmets. Best helmets are manufactured from EPS foams and it must have a plastic shell. The essence of this plastic shell is to protect your neck when the helmet skids or jerks. Moreover, the shell holds the foams in the helmets together. If you want, superior helmets look for those with molding foams in its shell and not those that add the shell later.
Think of the helmet standard
Different countries in the world have a minimum standard, which helmets must meet. It is important that you bear this in mind while making a purchase. Always consider the minimum requirement set to determine whether you can use that helmet in your country or not. If you want to buy on the internet, consider the standard. If you want to buy from a local shop, it is likely that the standard set for it is met. The Consumer Product Safety Commission sets standard for bike helmet. You should look out for the CPSC sticker if you are a rider from the United States of America. Other countries have their different standards; always check it up before you pay.
Fit
There is no way fit of the helmet can be certified once it meets the standard set for it. You have to use your head to determine whether it fits you or not. You have to check the visors and other things to ensure that it fits your head.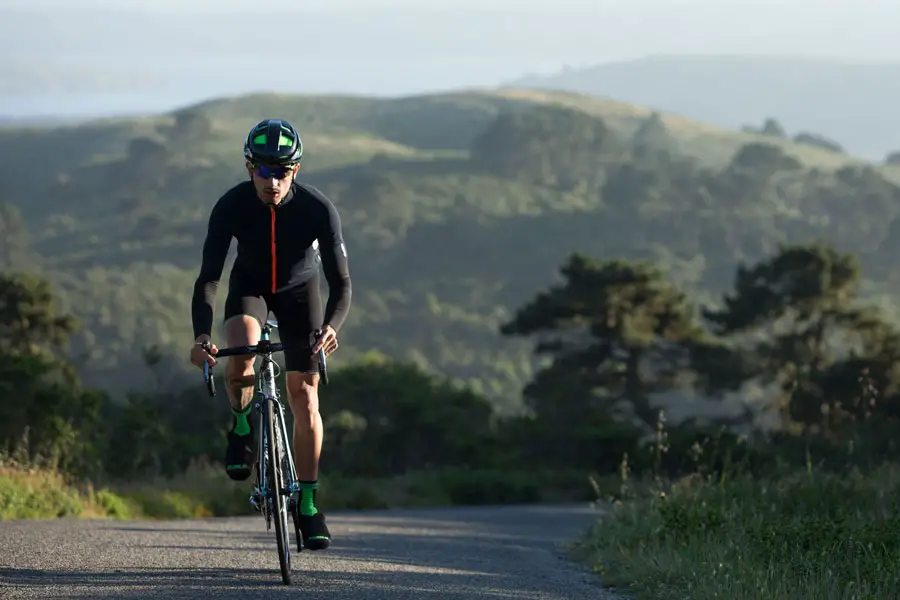 Comfort
The most important factor you have to consider before you buy a helmet is comfort. Comfort is important because a discomforting helmet could cause an accident for you on the way. There are certain things you have to check out to determine whether it will meet your comfort requirement. The factors you have to consider include better airflow as this would determine the type of coolness you get from it. You should look for a product with larger vent because it would offer you a better airflow in your head. You have to check whether the product offers sweat control. If you want sweat control, you should look for a product with a separate sweatband and a blow pad. All these would ensure that the helmet is in the correct position, so that even if you crash you are sure of maximum protection. The issue of weight is not very important. Heavy helmet could offer better protection than lighter ones. However, you can compare the weight before you make a purchase. To ensure that you get a high quality helmet, carry out a review of different products in the market. Customers review will guide you in forming an opinion about all the brands in the market and in making an informed decision.
Special Helmet
If the size of your head is different from the designs in the market, you have to look for products that would suit the size of your head. Some people may have special heads, which would require extra size helmet. You have to look for the special design helmets that would solve the special problems like that.
How Do You Buy
Because of the difficulty in getting the right bike helmet that meets the minimum requirement, you have to be cautious before you buy. It is necessary to read the reviews and find out what other people have to say about most helmets in the market. It is advisable to visit the regulatory body's websites to find the list of helmets that meet their requirements. If you are a buyer from the United States of America, it is recommended that you check whether the helmet has a CPSC sticker. If it has the sticker, it is an indication that it has met the requirement.
Then you have to consider other factors. Price should not be your driven force because the most important thing in buying a helmet is the issue of protection. You have to make sure that you are thoroughly protected by the helmets in case of an accident. The price the product is sold differ; comfort plays an important role in deciding the price. If you want a helmet that with better vent and sweat control and at the same time well padded, you should expect to pay more. It is cheaper to buy on the internet because you would have access to different types of helmet. You can easily compare the various brands before making a purchase. When you decide to buy from retail shops, the prices could be higher because you could be required to pay the standard charges and fees such as sales tax. Buying from retail shops is better because you are sure of the quality of helmets you are buying. You can test the various brands and pick the products that suit your head most. Read more about the safest helmets here.
Conclusion
It is indispensable you must use a helmet if you are a bike rider. You have seen that the safety factor is the most important thing you have to consider in any helmet before you buy. Buy only helmets that meet the standard set for it. Buy from sources that guarantee the quality of their products. This information is most useful to you in forming an opinion.