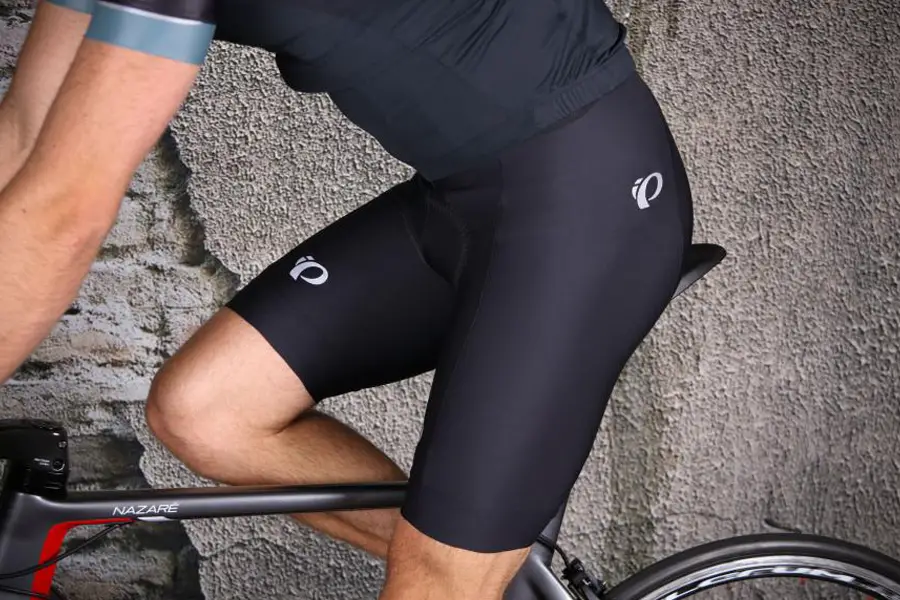 Bike Short Reviews
Serious cyclists spend a lot of time either on the trail, the track, or the road. Though time and technology has improved the matter somewhat, bikes aren't exactly comfortable to ride, especially for long periods of time. To that end, it's important for the rider to feel as comfortable, secure, and protected as possible while mounted on his/her bike to help reduce discomfort when riding for extended periods of time. In addition to the helmet, gloves, and shoes designed specifically for cyclists, one of the pieces of apparel meant to offer comfort and enhance performance are bike shorts. Cycling shorts can be either tight-fitting spandex material or athletic-style shorts that are less restricting and have more room to move and breath. Regardless of style preference, bike shorts can make sitting atop the small, oddly-shaped seat of a bike a little bit more comfortable. They also offer support for the rider, and may enhance his/her aerodynamics by streamlining the body instead of creating drag with loose articles of clothing.
Most Popular Bike Short
Pearl iZUMi Attack Short
From a name synonymous with cycling and running activewear comes the Pearl iZUMi Attack Shorts, a favorite among Pearl staff and consumers alike. The shorts use select-grade transfer fabric made of 88% nylon and 12% spandex that offers superior levels of moisture transfer out of the shorts, while also helping to keep precipitation out. Additionally, the material is UPF 50+ graded for protection against the sun's harmful rays. The Attack bike shorts have an 8-panel design that's meant to compliment the natural anatomic contours of the legs. Flatlock seams mean the shorts won't rip apart, while silicone "leg grippers" integrated inside the shorts make it so they don't ride up or slip down. For riders (or runners) that enjoy twilight or nighttime rides, the shorts have integrated reflective elements to allow for visibility in low light.
Select-grade fabric is moisture wicking and UPF 50+ protective
8-panel design with silicone leg grippers offer secure and natural fit
Reflective elements allow riders/runners to be seen at night
– Anthony Dawson
Best Overall Bike Short
Pearl iZUMi Men's Select Quest Short
Another popular favorite from Pearl iZUMi are the Men's Quest Cycling Shorts. The Quest shorts have four-way, plush, stretch Tour 3D chamois to make wearing and riding as comfortable as possible. A six-panel anatomic design with iZUMi's signature silicone leg grippers give the Quest shorts a form-fitting level of comfort that won't ride up or slide down the legs or cause irritating chafing. Reflective elements strategically placed on the shorts allow assist in visibility for riding in low light, though nighttime riders should always use front and rear-mounted lights and have other reflectors placed throughout the bike. Select-grade transfer fabric that's 86% nylon and 14% spandex has moisture-wicking properties to keep you dry and UPF 50+ protection from the sun. Gender-specific chamois with different levels of padding throughout the shorts uses Pressure Relief Technology to reduce pressure points, help wick away moisture, and increase comfort.
Tour 3D chamois with Pressure Relief Technology helps reduce stress on pressure points
Silicone leg grippers are form-fitting and prevent chafing
Select transfer fabric has superior moisture-wicking properties
– Anthony Dawson
Best Budget Bike Short
Zoic Men's Black Market
Whether you're an avid mountain biker, recreational weekend rider, or weekday commuter, you'll find comfort in the Zoic Men's Black Market Bike Shorts. These casual fitting shorts are constructed with a quick-drying stretch nylon that offers plenty of leg and crotch mobility and breathability. The short's RPL liner system has removable padding to increase comfort and protection while on the road or trail, and also allows the shorts to double as a trail or running short. The liner features Zoic's ZO-Wick chamois to help reduce the buildup of perspiration and has tagless labels that won't cause itching or irritation on the back of the waist. The flat-front elastic waistband has a snap-and-fly zipper closure and an adjustable snap-buckle belt for a customizable fit. The shorts have two front pockets along with two zippered leg pockets, a hideaway rear zip pocket, and designated tech pocket with built-in cord grommet for storing your cellphone or mp3 player while riding.
11-inch inseam shorts nearly reach the knee for full range of motion
Removable ZO-Wick chamois padding is comfortable, protective, and moisture wicking
Casual fitting shorts suited for mountain, road, commuter, and recreational riders and double as trail/running shorts
– Anthony Dawson
Bike Short Buying Guide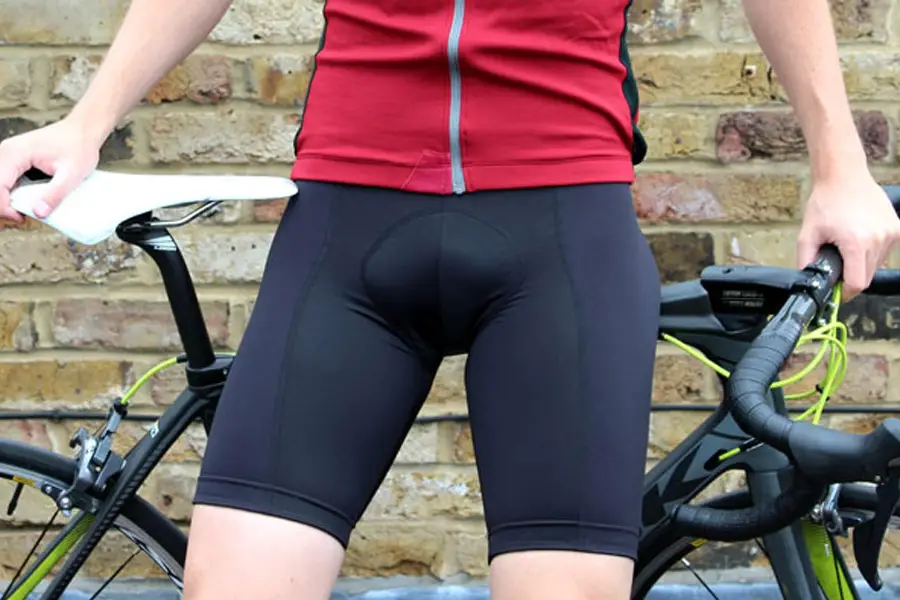 If you really want to excel in biking, then bike shorts are the most important thing you need after a cycle and a helmet. You can select from various shorts out there. Experienced cyclists do not find it difficult buying the most useful shorts. For those who do not know how to get the best biking shorts here are some useful information that would help them achieve that.
Advantages of Bike Shorts
It enhances your biking performance
It protects your body from bacteria attack
You can wear it for other sport events
Bike Shorts Buying Tips
What type do you need, the most important thing that would help you in making a purchase is determining the type of shorts you need. There are two major types of bike shorts. They are the tight and baggy shorts. In determining the type of shorts you want, you have to bear the major biking activity you will do in your mind. If you are going to engage in road biking, you need tight shorts while mountain bikers would require baggy bikes. You have to consider the activity you engage most to decide which one you will buy. If you engage in both road and mountain biking, it would be a good idea to get the two bike shorts.
Material
The materials the shorts are made of should influence the type of shorts to buy for your cycling activities. Shorts available in the market are made from different types of materials. You have to consider those materials that would support your muscles as you ride your bikes. The materials that support your muscle would likely help you to perform better than those that obstruct you. You should also consider the materials that would absorb sweat from your body. Moreover, you have to think of durable materials. Durable materials mean that you do not have to procure biking shorts frequently. Outer shorts have to be water repellant. If you opt for baggies, you have to consider stiff and elastic materials. Baggy are supposed to be heavier than tights.
Fitness
You have to buy the right shorts that would fit you well. If you want to buy online, you have to check its size to ensure that it is the same size with your body. It is always advisable to look for adjustable shorts because you can always adjust them to your size. If you decide to buy from local stores, you should find out whether it fits you or not. The issue of fitting and sizing is very important. When you consider the issue of fitting, you should also think of such factors like the leg length, because the short should be proportional to your length. The length should such that covers the quadriceps muscle. The designs of the shorts should be such that does not constrain your bike riding performance. There are different categories of short lengths. Check whether the differences in length affect the price the clothes are sold in the market. Apart from the short length, you should look into the waistbands to make a choice. It is important that the shorts give your comfort as you ride your bike. It has to be elastic to cover your waist.
Cost of Bike Shorts
There are different types of bike shorts in the market and they go for different prices. You can always make your budget before you make a purchase. Normally, the price ranges from twenty dollars to eighty dollars and even more. You should know that most expensive shorts are better than the cheaper ones because they would always fit your body and they are likely to last longer than cheaper ones. Your budget determines the type and quality of shorts you can buy.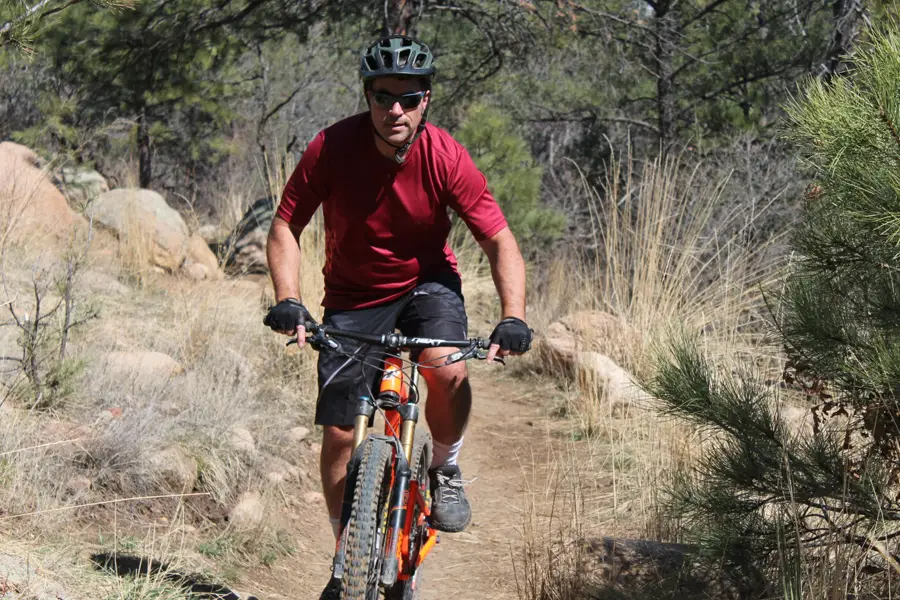 Panels
Panels are very important in deciding the type of shorts you want to buy for your biking activities. More panels your shorts have the better for you. The number of panels also determines the cost of such shorts. Cheaper shorts are composed of four panels while expensive shorts have eight panels. You will enjoy the shorts when it has more panels. If you can spend the extra dollars to acquire better panels, the better it would be for your biking activities. You can always tell the difference between the four panel shorts from eight panel shorts from the way they look on a hanger. While the four panels short will look straight on a hanger, eight panels would look curved when it is hanged.
Bike Short Padding
You have to consider the padding before you make a choice. Days were gone when the shorts were padded out of leather. These days there are many man made padded products out there on the market. When you consider the issue of padding, you have to think of breathability factor as well. Medium padding is always recommended, as it will give you the best. The issue of color is also important in making a decision. Many people would always opt for a black color because black does not dirty easily. Even it is dirty, you would not detect that easily.
Protection
When you purchase your bike shorts, it is recommended that you do not wear it with underwear. This is because most of the shorts in the market today have some protective values which prevent the transmission of bacteria from breathe and moisture to your body. It means that the shorts are more protected than the underwear. Moreover, biking shorts prevent chafing; this is not the case with underwear, which is known to cause pressure points as well as chafing.
Conclusion
You should always ensure that you get the right kit from the right manufacturers. As you are aware, there are various brands from different manufacturers. It is advisable to compare different products before buying. Consider the cost, fitting, comfort, durability and other important factors before paying for your bike shorts. There is no doubt that this information would be very useful to you in getting the most suitable shorts that would support your biking efforts.