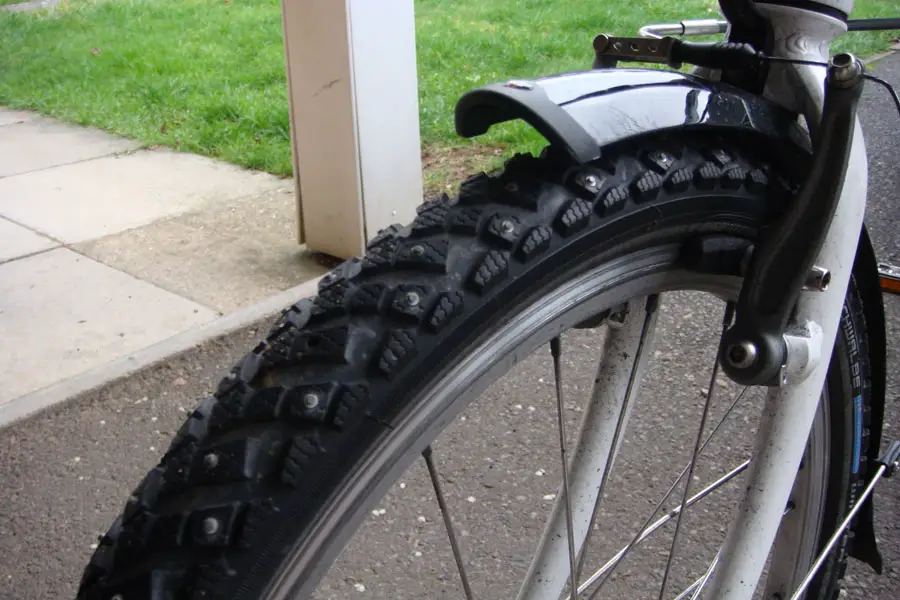 Bike Tire Reviews
There are a number of different kinds of bike tires out there, and what you choose will depend upon how you use your bike. Do you commute daily on your bicycle and want to avoid flat tires? Do you love to dirt-bike and live for the single-track? Or do you just ride occasionally and want a smooth, comfortable ride? Making these distinctions will lead you to the right choice of tires. Once you determine what rim size you're looking for, then you can begin to narrow down what kind of tire will work best for you. When trying to determine what size tire you need, simply look at the tire sidewall. Note that road tires and mountain tires are quite different in size, so the nature of your bike will determine what kind of tire you can buy. But you're not restricted to buying the exact width of tire that you already have. It is suggested that you don't veer too far, however, because this can compromise the performance and durability of your tires.
Most Popular Bike Tire
Schwalbe
With outstanding performance and durability, the Schwalbe Marathon Plus RLX tires are making huge waves in the cycling world. SmartGuard technology provides unparalleled resistance against shards of flint and glass, and the flexible rubber construction is the key to lightweight endurance. You can literally go thousands of miles without ever getting a flat on these innovative tires. For those who are keen on cycling for long distances, this is an excellent choice to protect the integrity of your journey. There's also incredibly low-roll resistance technology built into the fabric of these tires. Voted by most consumers to be 5-star in performance and longevity, these are a popular favorite among those who rely on their bikes for daily commutes. Broken glass, nails, and other sharp objects are common on the streets of any town or large city, and the Marathons provide that extra level of security. One reviewer comically notes that, "Broken glass is extremely common on my commute and I can almost hear these tires laugh as I roll through it."
Outstanding performance thanks to wire-beaded design
Unsurpassed durability
SmartGuard technology makes tires ultra-resistant to glass and flints
Excellent protection that still rolls with ease
– Anthony Dawson
Best Overall Bike Tire
Vittoria Pave Evo
Vittoria chose the word "Pave" for this tire, because it translates to the word "cobblestone". That means that it is an ideal tire if you're looking to tackle some rougher roads. Also, because this is an EVO tire, it's considered a next-generation model that is built for speed and durability. In fact, this model is associated with more cycling race wins than any other in history. The sidewalls are completely off the charts, with a whopping 320 threads per inch, otherwise known as 320TPI casing composition. The unique polycore, or corespun, technique that Vittoria uses involves twisting staple cotton fibers around a central core of filament, which makes one durable line of yard from multiple fibers. The result of this complex process is that the material is 40%-50% stronger than other typically spun materials. You would think this would make the wheel heaver, but it is actually lighter than most others. A truly revolutionary tire.
Tubular tire of Corespun 320TPI
Great for cycling and racing
1 year manufacturer's warranty
Ultra lightweight
– Anthony Dawson
Best Budget Bike Tire
Vittoria Rubino
The Rubino brand of tires provides models that suit all kinds of cyclists with unsurpassed levels of performance, durability, security, and comfort. Whether you need slick or technical treads, folding or durable, you'll find whatever you're looking for under this highly valued brand name. The pro fold tire has all the innovative features that the savvy cyclist needs, and with the added benefit of a tremendously robust and durable 150 TPI nylon casing. The technical tread pattern of these tires is only enhanced by the long-life tread compound construction. This tire literally can do it all, with its wire beading and high-quality rubber construction. Perfect for cyclists that like to ride on various terrains, the tire makes it easy for those looking for affordable, one-stop shopping. The Pro III is the latest model of tire, and offers innovative features that cyclists are raving about. It's guaranteed that this deign is going to last you for a number of fulfilling cycling years to come.
Equipped with the latest Rubino Pro features
Finished with durable 150 TPI casing
Tread compound lasts longer than the competition
225 grams of weight
Efficient wire beading
– Anthony Dawson
Bike Tire Buying Guide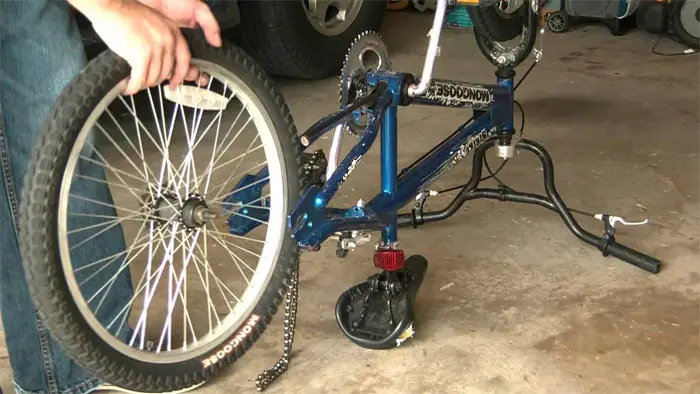 Road bikes are becoming a popular means of transportation for those who choose to commute to work to increase fitness and save money spent on fuel. In addition, some just enjoy riding and others are more competitive, entering races and other competitions. One of the most important aspects of ensuring safety and performance is to select the right quality road bike tires. Before you make the investment on new road bike tires, there are a few things that you will need to take into consideration. Not all of these tires are created equally and some are better suited for specific purposes than others. This guide will help you to know the differences in road bike tires and how to select the ones that will provide you with the best performance and safety features to meet your cycling needs.
How Do You Plan to Ride?
There are many different types of road bike tires designed to best suit specific purposes or activities. For example, commuters may benefit from a wider tire that has thicker tread and puncture proof features. Racers will need tires with narrower and lighter tread designs. The intended use will help you to determine which type of road bike tires are the most appropriate for purchase.
Different Types of Road Bike Tires
Tire Sizes
The size of the tire is usually listed on the sidewall. It lists the diameter of the tire and the width, usually noted in millimeters. It is important to select the proper size that will best fit on your bike for optimal performance. Some women's bikes, for example, may have smaller diameter tire requirements.
The width of the tire is what matters when it comes to matching the size with the intended purpose. If you want to go with wider tires, it is imperative to make sure that the width does not exceed the capacity of the bicycle for which it will be mounted. Make sure that there will be enough clearance on the frame of the bike prior to purchasing.
How Tire Width and Tread Pattern Affects Cycling
The larger widths of bike tires such as 35mm are more typically used for cyclocross competitions. 28mm models are better suited for those who commute to work or school on a daily basis. Wider tires provide for a more comfortable ride, but have more rolling resistance which can make it necessary to put forth a little more effort. This is perfect for those who are looking for the health benefits of a little extra exercise. They also provide additional traction over narrower tires.
Narrower Tires
of around 20mm are designated more for those who race or are looking for the ability to gain more speed. They are the best choice if you need to travels fast. The most popular size for training or racing is 23 mm as the 20mm tires may be fast and lightweight, but they are far less comfortable.
Threads per inch
The TPI of the tire determines its weight and resistance to puncture. TPI has to do with the density of the material used to form the tires. Tires featuring a TPI that exceeds 100 TPI Higher thread count tires are the best choice for racing or fast riding.
Low thread count tires which feature a TPI of less than100 are less expensive generally. The sidewalls are thicker which makes them resistant to cuts and gouges. These tires tend to be much heavier than tires with a higher thread count.
Bead
The bead is the part of the tire that keeps it held on the rim of the bike by hooking under the lip of the rim and securing it tightly to the frame. Folding bead tires are more lightweight than wire bead tires. This is the most common bead used for racing or whenever achieving lightweight status is desired.
Wire Bead Tires
maintain their shape whether mounted or not. They are the least expensive and are easier to mount than the folding bead type. They do tend to be heavier than the folding bead tires.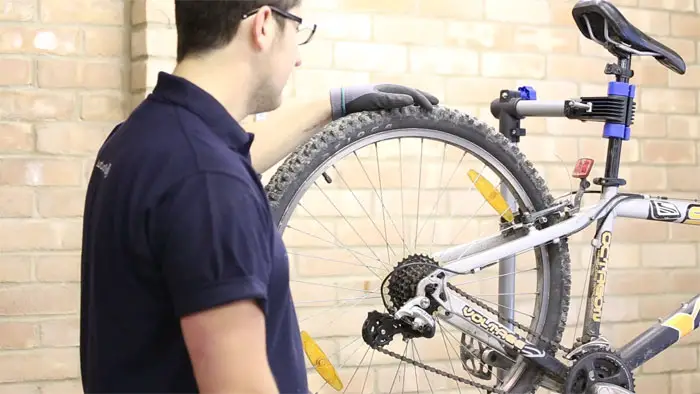 Tread Composition
The compounds used to compose the treat are the features that determine how well a tire will grip the road, the ease of rolling and the level of wear resistance. Butyl rubber is the main compound used which is mixed with a variety of others.
Carbon compounds increase tire durability and are less sticky than some of the synthetics. They are the preferred element when resistance training is the intended activity.
Silica and other synthetics provide good traction and can be made for a variety of different attributes affecting performance. They are not the best choice for resistance training as they lack the ability to provide this attribute.
Multi compound tires utilize a hard compound located in the center of the tread which enhances the durability of the tire. Softer compounds used for the sides provide better grip in the corners.
What to Look for in Road Bike Tires
Look for the tires that are designed to provide the attributes that will enhance the type of activity you will be engaging in. Pay attention to the size of the tire to ensure that it will be a proper fit for the bike. The width, TPI, bead and tread composition should be chosen in types that will suit your needs either for speed, comfort, gripping ability and rolling resistance. It pays to ensure that the road bike tires you select will have the attributes that combine to provide the performance results that are required by the type of cycling you'll be doing.
Conclusion
By following the tips and recommendations provided in this guide, you have the information that you need to make the best choice in road bike tires. After deciding on the intended use, all that remains is to select the elements that are most suited to meet your cycling needs. A quick online comparison of customer reviews will help you to further narrow your choices of brands available on the market, and will allow you to shop with confidence.