Blender Reviews
Blenders have been gracing kitchen counters for nearly a century. The new technology that has been used in blenders in recent years has buyers clamoring to get the newest model. Add to that the popularity of smoothies and other health drinks and there has been a boom in the business of blenders. We have brought together all of the top models and narrowed the list down of the ones we think are the best.
Most Popular Blender
SharkNinja
The Ninja-BL660-Professional-Blender kitchen system is much more than your basic blender. It has a blender, a single serve 72 ounce carafe perfect for smoothies and an optional food processor attachment. The Ninja-BL660-Professional-Blender kitchen system comes with a 1000 watt motor has the ability to puree fruits and vegetables as well as crush ice. This blender can take ice cubes to the level of fine grade snow needed for a slushee in a matter of seconds. Most blenders do not have the power to handle ice cubes effectively. It comes in a chrome finish, 3 speeds and 6 blades. The Ninja-BL660-Professional-Blender kitchen system is great for making soups, crushing ice, mixing, pureeing and emulsifying foods. Add the food processor feature and you add the benefits of chopping, grating, shredding and even making crinkle cut French fries. There will be one less appliance to crowd the kitchen counter. This kitchen system comes with a 60 day money back guarantee and a 5 year warranty on the motor. Other parts have a one year warranty.
Blender, single serve and food processor in one
1000 watt motor able to crush ice for smoothies effectively
3 speeds and 6 blades
72 ounce carafe for single serve smoothies
60 day money back guarantee, 1 year parts and 5 year warranty on motor
– Anthony Dawson
Best Overall Blender
Breville
The Breville BBL910XL Boss Easy to Use Superblender stands out from the crowd with its hemisphere blade system. Most blenders blend food unevenly. There is food at the top that gets barely blended, while the food at the bottom may be over blended. The hemisphere system has the ability to push the food up from the bottom while pulling the food down from the top of the blender for an even blend. Then add the pulsing feature and it gives the user complete control of the blending process.
750 watt motor
5 speeds including crushed ice and smoothie mixing
6 cup shatter resistant bowl
Hemisphere blade system for even blending
Lightweight and quiet compared to most blenders
– Anthony Dawson
Best Budget Blender
Oster
The Oster-BVCB07-Z is an American made blender with an all metal drive. There are no plastic parts which increases its durability and longevity. The Oster-BVCB07-Z has a unique reversing motor. This means the motor will turn in one direction and then change to the other direction. This enables the blender to draw down the food and create an even blending experience. The other unique thing about the Oster-BVCB07-Z is that is handles extreme temperature controls so you can create boiling soups or ice cold drinks with no worry about cracking the glass bowl.
The Oster-BVCB07-Z has a 600 watt motor which is powerful enough to crush ice. It comes with a 6 cup glass jar that is dishwasher safe for easy cleaning. It also has 7 speeds and a hi and low pulse feature. The Oster-BVCB07-Z has preprogrammed settings that allow perfect mixing for smoothies, frozen drinks and salsa. It comes in either black or brushed stainless steel.
600 watt motor
6 cup glass jar that is dishwasher safe
Can withstand extreme temperature changes
Reversing motor for even blending
1 year warranty
– Anthony Dawson
Blender Buying Guide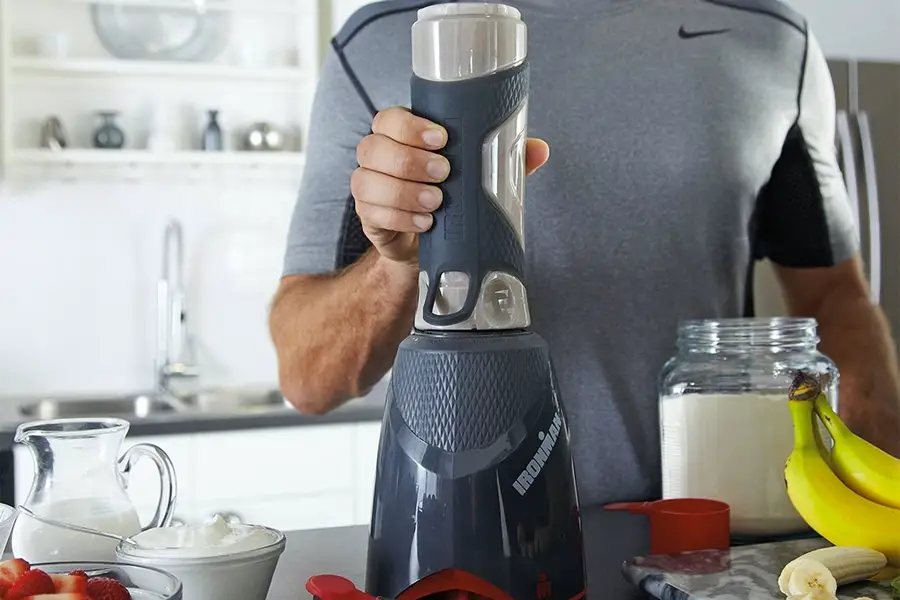 When purchasing appliances, and small items for the kitchen, you'll need to focus on several key factors. This is definitely true when purchasing blenders, which can be trivial for some, but it's absolutely important overall. Without focusing on several elements, you may end up purchasing an item that breaks or completely shuts down before long. In order to break things down and get the right choice for your needs, make sure that you consider a few key tips below.
Point to Consider
Start By Assessing Your Overall Blender Needs
The worst thing that you can do is spend hundreds on something that just sits on your counter. Don't allow yourself to make that mistake. Consider what you're going to be using your new device for. Smoothies, ice, drinks, and much more can be made with these items. Will it double as a food processor? It's very crucial that you have in mind what you are going to be doing with this, or you could end up with something inadequate for the purposes that you need. If you think you'll use it for all sorts of projects, and you want the maximum power, than you will want to go with something that is professional grade. However, if you are only going to be mixing shakes, and random drinks without ice, than you may not need the horsepower that some look for.
Breakdown The Blender Price First
You'll find that there are thousands of blender models available to you. All of them will have their points and counterpoints. To narrow down your search, consider the price. Price dictates a lot for consumers. No matter how you slice it, you will see that the price could either make or break what you're going to be purchasing. It is not recommended to go low end. Some marketplaces will sell you this item for as low as $8. Sometimes even lower, and it may be tempting. Do not purchase it. The price point of that model sounds spectacular, but it will be absolutely awful. You will not get precision for that cost, and in the end, you'll be sorry you went for the inexpensive solution. Look for something that is mid-priced or high end, but do not go with the lowest priced choice. This may sound insane to some, but it will prove disastrous when you test the waters. Set a budget that you want to work with, and it will help start narrowing down the search.
Blender Power Isn't Everything
When looking into blenders, you will find that some brands will be denoting the power first. Yes, there is a great deal of good fortune that comes with having a strong motor with serious horsepower. However, you may not need that kind of ice crushing. If you're looking at making iced drinks all day, then perhaps you should get the most heavy duty solution you can find. The average home cook is not going to need this type of energy expulsion. Look for adequate power but do not be fooled into purchasing something that relies heavily on just the motor. A solid motor is good, but it is not everything. This will factor into the price as well.
The Blender Blade Matters For Some Things
Blenders have a number of blade solutions. Some have 1 solid stainless steel piece, others have 2 and in the higher end options there are options that have 3 or even 4 blades. You don't necessarily need to have 4 blades, but a strong, well-shaped metal piece will definitely go a long way. Look at the blade and try to gauge whether or not it is going to truly deliver on the promise of blending. Some options will spin so fast that it no longer delivers on the blending, crushing, and mixing that you need. Making sure the blade is adequate may sound trivial, but it's one way to ensure you're getting a positive solution for your kitchen needs.
Size of the Blender Carafe Is Important
Before making your final decision, consider the size of the carafe. You may have a large family, and therefore you will want to get a large option that can fit a great deal of liquid and solid matter. If you don't have a big family and you're not going to be entertaining often, then you may not need to factor that in. Whatever the case is, you'll want to consider the size of the carafe as it will definitely prove vexing if you get something that is too small. It's perhaps better to err on the larger option then the smaller one, as you may never know when you may need it to help with entertaining.
Do Not Forget The Blender Warranty
The last thing to look into is the warranty. Always make sure that you pay close attention to the warranty information that comes with your purchase. This should factor into the purchasing decision that you make, especially if you are going to be using your blender on a regular basis. Some companies only have a limited, 90 day warranty, while others have lifetime. The longer the warranty, the more peace of mind that you will have with your investment. No matter what blending unit you end up getting, look at the warranty and read the fine print. If you end up buying something without a warranty, you will find yourself in dire straits if anything happens to your blender.
In the end, you will want to make sure that you run through the above methods, and you make a careful decision. Do not assume that you can just get away with picking out whatever is on sale. You'll end up missing out on making a good purchase. Blenders may not be complicated at first glance, but it can definitely be problematic when you spend money on something that doesn't deliver on even the basic of needs. Keeping that in mind, make sure that you make a checklist of your wants and needs, and then set a budget. In the end, picking up the right choice takes a little bit of investigation.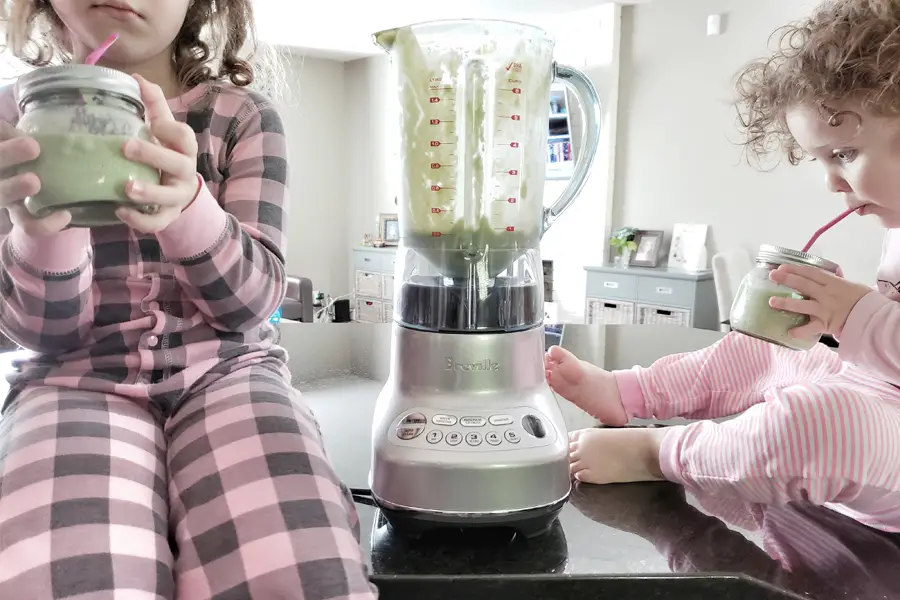 How To Make Baby Food From a Blender?
There are a lot of different ways that you can save money when you have a baby in the family. It's not always an expensive endeavor, even though some may think it is. One of the ways that you can save money is through the investigation of the best blenders for smoothies, and with that information, create a kaleidoscope of food options for your little one. The key to doing this is first understanding the ingredients that are in food items. If you really want to save money and you want to make your own, start with a few simple ingredients, and then branch out.
Get An Amazing Blender for Baby Food
Make sure that you're looking into the best blenders for smoothies. The reason why you want to look for these is simple, they will have the most efficient blades and will ensure that your items get a smooth finish. Remember, babies can't chew items and won't have teeth pushing through. With that in mind look for one that has a strong consumer rating, but also has some serious power. You want to make sure that there is a good motor to puree the food items that you will be putting into it. A weaker blade, not made for smoothies, will not suffice.
Get Fresh Ingredients
Babies eat pureed items that are often times natural, organic, and do not have a lot of fillers. Gather together fresh ingredients, but do not mix a lot of things. Stick to basics like carrots, peas, apples, and soft fruits. You may need to add a little water to get the right consistency, but try to stick to the whole items without additional fillers or anything that could detract from it. Many people mistake the process for juicing. Do not add too much water and do not use a juicer, you will not get the consistency that you want. Do not get anything with a lot of seeds, or that's too fibrous, as that could interfere with your goals.
Puree Until It's Smooth
Take the items and puree them until they are smooth. The smoother consistency will provide adequate nutrition for a baby, but remember to consider the balance. With that in mind, look for the best blenders for smoothies that leave things clean. The cleaner the grind, the better consistency you're going to get. Not all blenders are the same, so do not assume that the lower priced option will suffice, because it will not work the same way.
The best bet in regards to this, is to look into trial and error. Try to make sure that you attempt to work with simple ingredients, and do not add too much salt, sugar, or anything else. If you're not quite sure what this tastes or looks like, invest in a few jars of baby food from your local grocery store and taste it. Once you have the flavors in your mind, you will be able to emulate it and save money. Invest in plastic containers and you'll definitely save money on food costs.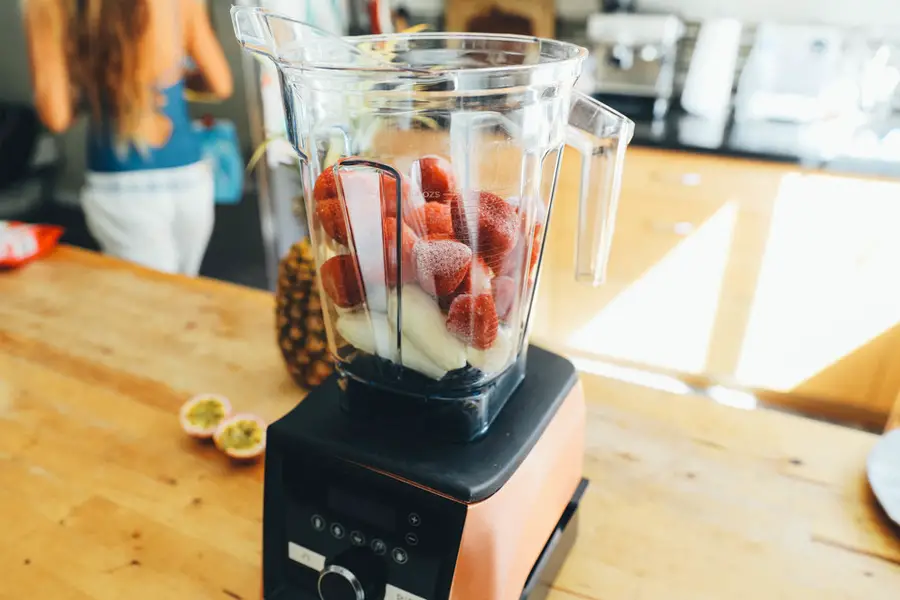 Choosing the Right Blender
A blender is a very important aspect to anyone's kitchen simply because there is so much that can be done with one – you can prepare an abundance of different smoothies, mixtures, and recipes with your blender so there really is a lot of diversity. However, with the amount of blenders that are currently on the market it can often be overwhelming when looking for a new addition for our kitchen. This is why we have compiled a guide to help you when choosing the best blender for your kitchen.
Comparing Blenders
The first thing you should realize is that there are a lot of different blenders on the market and they all have different features and different composure that give them advantages and even disadvantages when compared to other similar models on the market. You should use this to your advantage as you can now easily compare blender between blender and make sure that you get all the right features that you need.
The Power Setting
When we are searching for a blender one of the most important aspects that we need to look out for is the power setting of the blender. It's not use spending hundreds of dollars on a blender if it's too powerful for what we want to use it for. Similarly there is no point in finding the cheapest blender possible as it most probably won't be able to blend as much as we want it to. Power is definitely one of the most important aspects to consider when purchasing a blender so you should do a lot of research on this.
If this is your first blender make sure to ask around to find out what the best blender will be your own specific needs. If this isn't your blender then you'll want to take a look at your current blender's power output and adjust this accordingly – it's you find that it's too high then it might be wise to step down a notch in order to save some money on your electricity bill, these blenders can be very expensive to run at times!
Go for Toughness and Durability
It's safe to say that blenders go through quite a lot of usage and they can often suffer a lot because of this – you will regularly witness blenders breaking down and many suppliers sell blender parts because of this, it's just too regular. So for this reason alone you will want to ensure that you have a good budget for your blender, don't just buy the cheapest one that you can find but make sure you're getting one that fits your budget. If you use blenders a lot then you would probably be best getting a commercial grade blender as these are specifically made to be used multiple times every day. You'll also find usage examples on the packaging or on the manufacturers website which should give you a rough idea of how much intensity the blender can go through.
Finding the Right Blender
There are a variety of different blenders available on the market today for your cooking needs. These blenders can easily range from several dollars to possibly hundreds of dollars, depending on the model that you want to go with. The blenders can take on different tasks as well, like crushing ice-cubes, creating smoothies, blending frozen ingredients, and more. Some blenders are faster than others as well, some are also quieter than others which is an important feature for many people who like to make their morning smoothies and not wake-up their other family members. With a regular blender, sometimes it can be easy to blend flour and butter, while it's often more difficult to crush and blend frozen berries and ice. Depending on the type of tasks you want to complete with your blender, this will play a big part in which blender selection you should go with. If you are going to be doing a lot of cooking and you are going to need a blender that you can rely on, then you are going to want to invest your money into something that won't give out on you.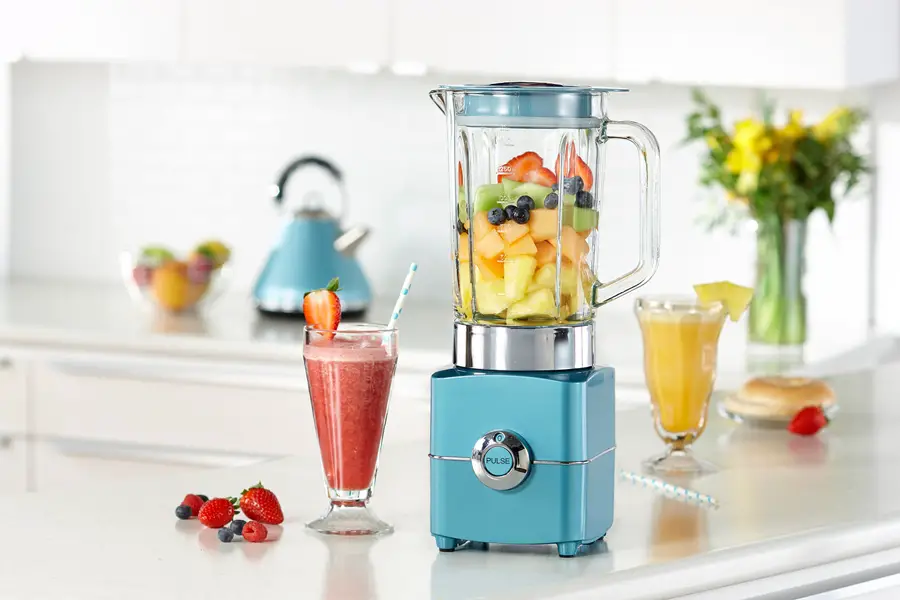 Features Of Good Blenders
Good blenders move food through the jar smoothly, the shape of the jar also usually plays a big part in the efficiency of your blender. For example, those which had wider jars for the blenders, are usually going to be better at letting food fall down and flow better. So you can assume that a taller blender will perform more efficiently for you than a tall and skinny blender. If the blenders have flat bottoms, this also slows down the constant motion of your ingredients being able to blend smoothly. So it's important to look for a blender that has a rounder bottom.
Questions For Choosing Blenders
When you start out in choosing which blender is right for you, think about what you will commonly use your blender for and what you want it to do for you. Is it important that you have a quieter blender? Do you want one that can handle blending more food? Will you be using it every single day to use morning smoothies or daily recipes? These are important considerations when you approach purchasing a new blender. If you need something that you can use daily for example, you will want to invest a little bit more money so that you know you can rely on it.
Blender Models.
Vitamix is one extremely popular blender that can take on any blending task that you can think of. It's a pricey blender so it will set you back a bit in the budget, but it's worth it if you want a blender that you can rely on and continue to use for years to come. Other popular brands for blenders are Oster, Hamilton Beach, KitchenAid, Cuisinart, Ninja, and Breville. Think of what you want to get out of your blender and this should help guide you toward what blender is right for you and how much you want to invest in your blender choice. If you are going to use it very seldom, then it might be a better decision to save your money and choose a less expensive model, one that will still work for you but that doesn't need to be such high quality.
How To Make a Smoothie Using A Blender
One way to live a healthier lifestyle is to switch soda, and sugar filled beverages with a smoothie. This is usually a mix of fruits, yogurt, ice, and liquid. These can be made with simple ingredients, or it could be made of complex items, and can definitely bring about good overall health. You'll need to do more than just pull out a blender and start mixing. Start with a quick search for the best smoothie mixer out there, and keep a few things in mind when purchasing one of these. If you have a low end, low power solution, you will not get the right consistency, and drinking will be cumbersome.
Quick Tips For Finding A Good Smoothie Making Blender
The first thing that you want to look into is simple, get the right blending unit. There are a lot of them on the market, and some can run you a great deal of money. You'll want to make sure that it has a lot of power. The reason why this is important is simple, you want to put in fruit and possibly vegetables and puree it. This is not the same as a juicer, you want to mix ingredients and have the flavors in tack without having to deal with the mess and issues that you would with juicing. The best smoothie mixer will have power and a good blade so that you don't have clogs or other problems associated with creating your healthy drinks.
Testing Your Smoothie Ingredients
To start making quality smoothies, look at purchasing non-fat yogurt, orange juice or fat-free milk. This will act as your main ingredient to get a liquid consistency. Once you have that base, you will want to look into getting one of two options. Frozen fruit or fresh fruit will give you a nice natural sugar ingredient. If you want to take it to another level, add vegetables. Remember, you don't want things to stick to the blade, so try to remove rind, and larger seeds from some fruits and vegetables. Adding ice can also help with the smoothness of your drink.
Taste The Smoothie Creations
Once you have done your research on the best smoothie maker, and you've purchased it, testing your ingredients is next. After that point, you'll want to get to the fun part, and that's tasting. You'll have to test out different variations, but most people go for simple items like strawberries, blueberries, bananas, and other fruits that have soft interiors. Low cost fruits mixed with yogurt, milk, or juice and spiced up with a protein powder even sells for upwards of $5 – $8 per 16 ounces in some shops.
Learning how to make a smoothie with a blender is all about the initial purchase. If you have a good mixer, you have the power to start creating drink combinations of all types. The fun part begins when you start mixing and tasting, which can definitely be a great thing to share with family and friends. Above all else, this is healthy and just amazing.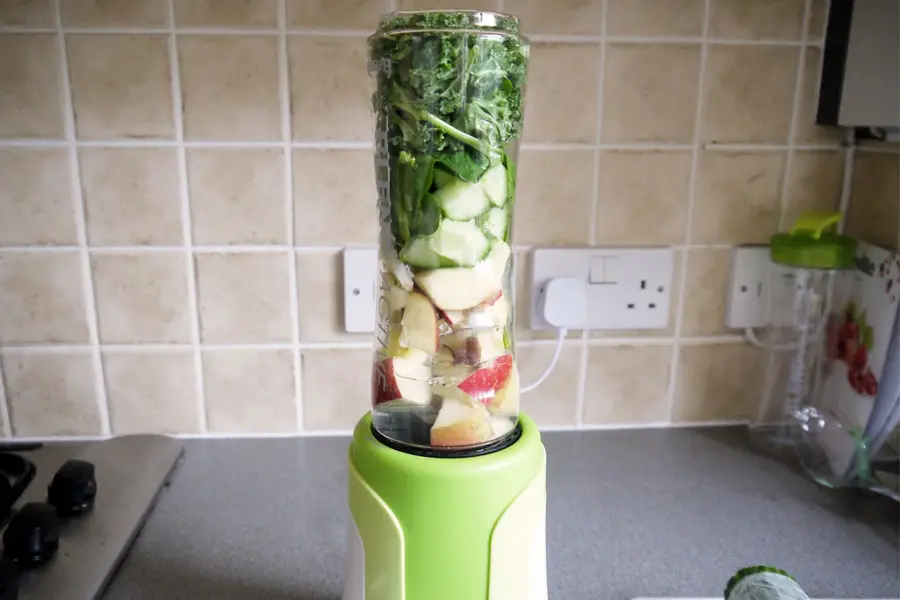 How Commercial Blenders Compare to Kitchen Blenders
When you start to look for the best blenders for smoothies, you'll find that there are two rules of thumb. There are those that swear by commercial items and there are those that say kitchen options are going to suffice. There are some keen differences that you'll want to know about before you end up spending money on anything. At first glance, they may look the same and could even be a matter of the same brands. If you're serious about health and wellness, you're going to want to make an investment into one of these two options. Looking at some of the components and differences that make each one a worthwhile option is important, regardless of whether or not you're going to be using them for commercial or personal reasons.
The Blender Power Difference
The very first thing that you will denote from searching for the best blenders for smoothies is simple, the motors will create different outputs. There may be size differences, but some companies use very compact parts that can use a lot of horsepower in a little package. The commercial grade solutions will trump personal options guaranteed. The reason why is because many restaurants and professional shops need to crush ice and even turn it into snow. Crushing ice requires a great deal of power.
The Blender Blade is Different As Well
The second biggest difference is in regards to the blade. Blades that are going to be found in regular kitchens are usually small and turn fast, but are curved and single pieces. Sometimes they can seem very strong, but you'll definitely notice a difference when you compare it to professional grade solutions. For the commercial blenders, you will notice the blades are situated in a way that will not allow food items to get stuck or wrapped around the turning points of the metal. It will pulverize the items and create real precision.
The Blender Price Will Vary Wildly
Another thing that you will want to look at is the price. Prices are going to range into super highs and relative mids. Middle of the road options can run you a good price, but may not necessarily be professional grade. Entry level kitchen options can cost under $20 but will break and the carafe will not be very strong. Once you start to weigh the best blenders for smoothies, you will find that the prices can change between different brands, and styles. However, not all of them will provide you with the same kind of craftsmanship. It's with that in mind that you should look at reviews that have been crafted by real people. Look at what regular folks are talking about in regards to each blender and look for buzz words and key points. With a little bit of research, you will come out with the best solution for your needs.
One word of advice in regards to comparing commercial blenders and kitchen stock is simple, don't go cheap. The items that are extremely low cost, will not last you a long time.
Conclusion
A blender can be such an important part of the kitchen simply because there is so much that they are good for – make sure however to do your research when it comes to purchasing a blender as there are so many features to consider that we can often become overwhelmed with the amount of choice.
One of the most important aspects of a blender is the power output and the amount of blending that it can be put through. As long as you get these two aspects sorted out then you should be just fine.