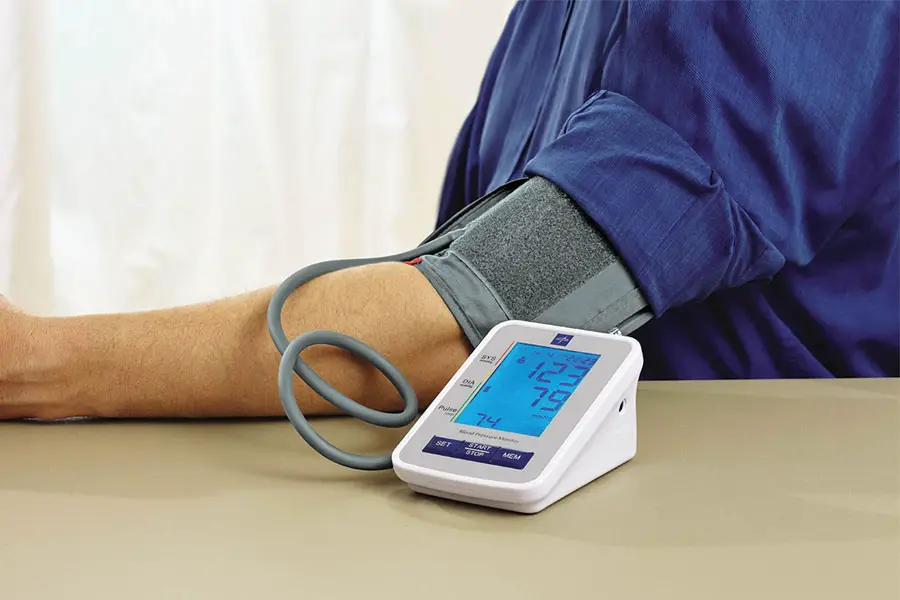 Blood Pressure Monitor Reviews
A healthy blood pressure is absolutely necessary to keep our bodies functioning properly. A blood pressure monitor measures the amount of pressure it takes to pump blood through your body. High levels can create a situation where you might be at risk for a heart attack. With high blood pressure being prevalent among millions in America, having a way to monitor blood pressure at home can be a life saving device. Whether you have high blood pressure currently or are at risk for high blood pressure, being able to monitor it at home is a major step in regulating your blood pressure and keeping you healthy. If you decide to invest in a blood pressure monitor, having a good quality monitor is important. You need a monitor that will give accurate readings and is easy to use. With the following blood pressure monitors you will be able to monitor your blood pressure easily and efficiently. Instead of worrying about your blood pressure and your heart, invest in one of the following blood pressure monitors to put your mind at ease
Most Popular Blood Pressure Monitor
Omron 7-Series
The Omron 7 Series Wrist Blood Pressure Monitor is a great blood pressure monitor that will allow you to check your blood pressure quickly and accurately. The blood pressure monitor is a number 1 doctor and pharmacist recommended brand. This particular monitor is very discrete and can be worn on your wrist allowing you to monitor your blood pressure anywhere. The hypertension indicator icon will alert you if the reading exceeds internationally recognized guidelines for normal blood pressure levels. The Omron 7 Series Wrist Blood Pressure Monitor automatically activates when your wrist is at heart level. For easy use, a blue indicator light begins flashing when the blood pressure monitor is in the correct position allowing you to consistently receive accurate readings. The blood pressure monitor will automatically display the average blood pressure of up to the last three readings taken within the last ten minutes.
Number 1 recommended among doctors and pharmacists
Discrete, convenient and easy to use wrist monitor
Hypertension Indicator
Automatically activates when wrist is at heart level
Average blood pressure for last three readings
– Anthony Dawson
Best Overall Blood Pressure Monitor
Omron 10-Series
The Omron 10-Series Upper Arm Blood Pressure Monitor is a number 1 doctor and pharmacist recommended brand. The dual sensors automatically double check each reading allowing you to be confident about the accuracy of each reading. The Omron 10-Series Upper Arm Blood Pressure Monitor has a hypertension indicator icon that will alert you if your blood pressure reading exceeds internationally recognized guidelines for normal blood pressure levels. The blood pressure monitor will also detect your heartbeat alerting you with a special indicator icon. This will help to monitor both your heartbeat and your blood pressure. The Omron 10-Series Upper Arm Blood Pressure Monitor also has an Advanced Averaging Feature that with automatically display the average of up to three readings taken within three minutes. This feature allows you to better monitor your average blood pressure and can help determine if your blood pressure is decreasing or increasing.
Number 1 brand among doctors and pharmacists
Dual sensors for more accurate readings
Hypertension indicator Icon
Detects for heartbeat as well as blood pressure
Advanced Averaging Feature up to 3 readings
– Anthony Dawson
Best Budget Blood Pressure Monitor
Panasonic
The Panasonic EW-BU04W Upper Arm Blood Pressure Monitor has a slim design and provides you with a large LCD Display with automatic memory that allows you to keep track of up to 90 readings. The One-Touch Auto Inflate Upper Arm Blood Pressure Monitor gives you accurate readings with the push of a button. This convenient blood pressure monitor will also monitor readings with the Body Movement Detection feature. The Panasonic EW-BU04W Upper Arm Blood Pressure Monitor has a Hypertension Flash Warning System and Irregular Pulse Function. This function has a 24-Hour Customer Service Hotline that is backed by 2 year Parts & Labor. If you decide to invest in this blood pressure monitor you will also receive a travel/storage pouch. The Panasonic EW-BU04W Upper Arm Blood Pressure Monitor is 1.8" x 6.5" x 2.8" in size. The blood pressure monitor operates on four AAA batteries that are included and can be used 300 times before needing to be replaced.
Slim design and large LCD display
Automatic memory keeping track of 90 readings
One touch auto inflate upper arm blood pressure monitor
Hypertension flash warning system
Travel/storage pouch included with purchase
– Anthony Dawson
Blood Pressure Monitor Buying Guide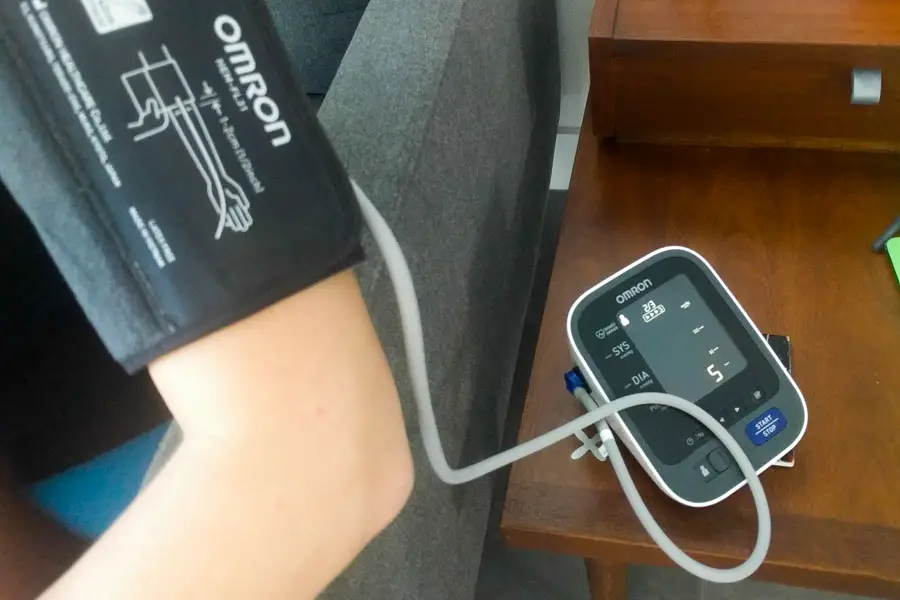 High blood pressure has been a rampant issue in the United States. In fact, one out of three adults is diagnosed with high blood pressure. People need to monitor the blood pressure to ensure that they are able to keep it at an acceptable level. It would be too much of a hassle for them to keep returning to a clinic or hospital just to get their blood pressures check. It is therefore advisable for a person to just go ahead and invest in his own blood pressure monitor. This guide will help the person to choose which blood pressure monitor he should
Purchase Consideration
1. Understand First What High Blood Pressure Means and How a Blood Pressure Works
High blood pressure is also called hypertension. This is a situation wherein the force applied on the walls of the arteries and blood vessels has risen above normal. The problem with this is that there really is no immediate symptom when it happens; people could go on living not knowing that they are experiencing high blood pressure. If people do not do anything to address this, they could be prone to coronary heart disease, stroke, or even kidney failure.
Using a blood pressure monitor would enable the person to know whether his blood pressure is normal or not. A blood pressure monitor is also called a sphygmomanometer. It has a cuff that is placed around the upper arm, which would inflate when the monitor is being used. The cuff would then restrict the blood flow and a mechanical device would be checking the measurements of the pressure there. A normal reading of blood pressure is any range below 120/80 mmHg, or millimeters of Mercury. To understand more on how to understand the readings, it would be best to ask the local nurse on a quick crash course on how the blood pressure monitor works.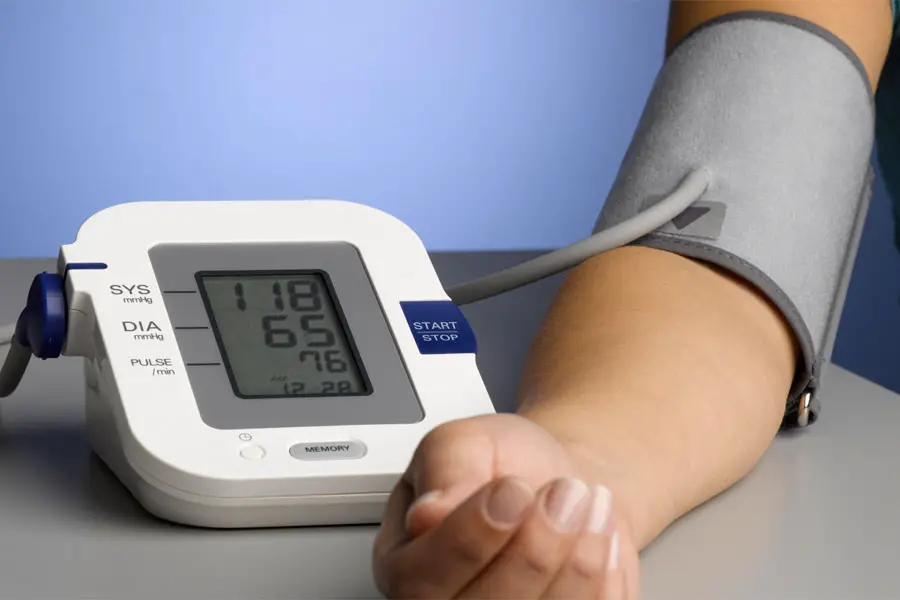 2. Differentiate The Different Kinds of Blood Pressure Monitor
Blood pressure monitors come in different styles. The main criteria in choosing a blood pressure monitor should be on how convenient and easy it is to use when the user has to check his own blood pressure. From the range of blood pressure monitors available in the market, all of these models could be classified into three.
The first kind would be the automatic arm monitor. It is considered to be the most convenient and easy to use monitor. Its readings are also the most accurate of all other blood pressure monitor. The arm cuff of this monitor inflates automatically and on its own. After a few moments, it would then be giving readings on a digital display.
The second type of blood pressure monitor is the manual arm monitor. As the name implies, a person has to manually inflate the arm cuff using a bulb. Most of the models of the manual arm monitor do not have the digital display available for automatic arm monitor. To get the proper readings, a person should use this monitor in combination with a stethoscope. The readings are most likely presented on an oval dial with a needle that points to the resulting numbers.
The last of the three types of blood pressure monitor is the wrist monitor. Just as the name shows, this monitor is differentiated by the lack of arm cuff. In place of the missing cuff is a smaller cuff that is placed on the wrist. According to people, this is more convenient to use and the procedure is also quite easy. The problem with this type of monitor is that the readings are not as accurate as those produced in using a monitor that relies on the upper arm pressure.
3. Know Who Will Administer and How Closely It Would Be Monitored
From the previously mentioned types of monitor, a person should choose which one is most convenient for him. This includes knowing whether he is the one administering the reading of the blood pressure or he has an assistant in doing so. For the types of monitor, it is not advised for a person to buy the manual arm monitor when he has no other people to aid him in using it. The manual arm monitor is slightly troublesome in that the placing of the stethoscope should be done properly while the cuff is being inflated through a bulb. For people who are in a critical blood pressure level, it would be best for them to be monitored regularly. Their readings should also be as accurate as possible. The wrist monitor therefore is not suggested in these kinds of situation, as a faulty reading may be the cause of a great health drawback.
4. Look at The Additional Features
The blood pressure monitor has a wide range of features that are not focused solely on getting the blood pressure measurements. There are a lot of other features that provide other pieces of information that would help the person monitor his blood pressure. There are also those made simply for added convenience for the person.
The most popular feature is the digital display. A digital display removes the necessity to look at the circular dial closely and identify the exact point the needle has stopped. One only has to glance at the digital display to see the numbers produced from the readings this would work best especially when the eyesight of the person is terribly failing him. There are blood pressure monitors that have really large digital displays on them, helping the user to read the numbers better. There are also those that light up or have illuminated background, just in case one has to do a reading in a place with relatively low light. Even better, there are blood pressure monitors that read out loud the readings, removing the need to look at the display and ensuring that the blind could use it safely.
Another feature is the heart rate monitor. There are people who need to monitor not only their blood pressure but also their heart rate, as these two are basically related and affect each other. This additional feature eliminates an extra effort of the person to get his heart rate.