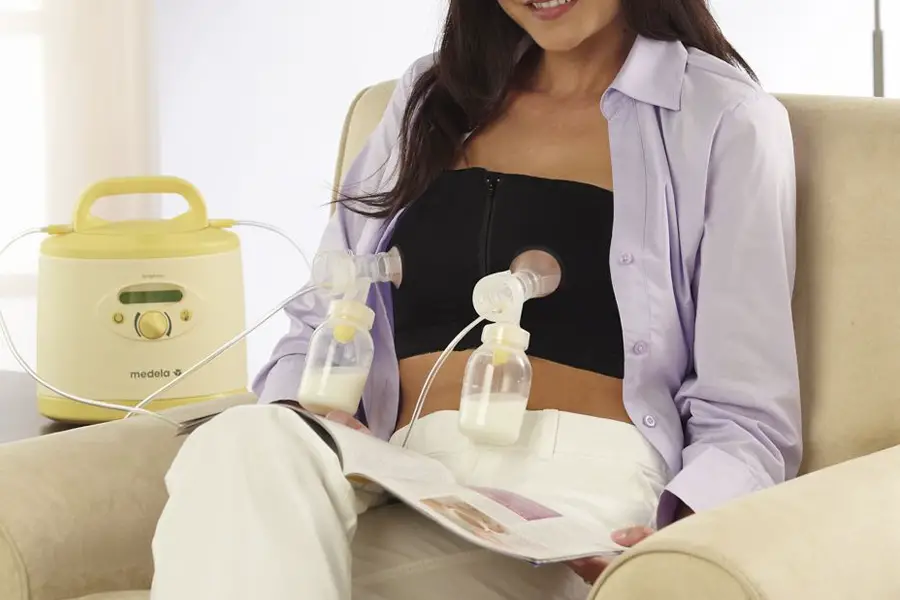 Breast Pump Reviews
Not all moms are able stay at home any more creating a large market for breast pumps. Many mothers who want to breast feed their new bundle of joy, find that they have to return to work sooner than they might like. Breast pumps are also used by moms who want to convenience of being able to bottle feed when they are traveling or away from home during normal feeding times. Breast pumps come in handy to those encountering these situations. The following breast pumps are comfortable, easy to use and allow mothers to pump milk quickly and discreetly. The bra is very helpful for keeping the breast pumps in place giving you even more comfort.
Most Popular Breast Pump
Medela Manual Breast Pump
The Medela Harmony Manual Breast Pump is a great product for moms on the go. This breast pump will help mothers during their occasional time away from their baby. The breast pump is lightweight and its compact design allows moms to carry the breast pump anywhere. The breast pump is portable and discreet providing a private way for new mothers to pump breast milk for your child even in public settings. The 2 phase expression technology allows milk to be pumped twice as fast. This is a very convenient feature for busy new mothers short on time. The swivel handle allows for manual pumping to be very comfortable for the user. The Medela Harmony Manual Breast Pump also has safe parts. All of the parts included with the breast pump are made without BPA. BPA is known to disrupt the mimic of natural human hormones. When dealing with breast milk it is important to have products which are safe for an infant.
2-Phase Expression technology
Lightweight design
+Made without BPA
Swivel handle
Discreet and portable
– Anthony Dawson
Best Overall Breast Pump
Medela Style Advanced
The Medela Advanced Personal Double Breastpump allows moms to pump anywhere at any time. Many moms complain about pumps being painful. However, this breast pump has an adjustable speed vacuum dial that allows the mother to choose the most comfortable setting. When purchasing the Medela Advanced Personal Double Breastpump many accessories come with the breast pump. The first accessory is a bag that has extra storage and can be used daily. A PVC-free cooler bag with a contoured ice pack is also included. The cooler bag keeps milk cool for up to 12 hours. An optional 9V vehicle lighter adapter is available for when pumping needs to be completed during travel. For your convenience moms can produce more milk in less time with the Medela Advanced Personal Double Breastpump. The breast pumps get more milk with a 2-Phase Expression technology that pumps for maximum comfort.
Adjustable speed/vacuum dial
PVC cooler bag
Pump anywhere any time
2-Phase Expression technology
9V vehicle lighter
– Anthony Dawson
Best Budget Breast Pump
Simple Wishes
The Simple Wishes Hands Free Breastpump Bra comes in two different colors: pink or black. The breast pump bra also comes in different sizes including: X-small/ small/ medium or large/ X-large/ XX-large. For your convenience the breast pump bra adjusts in size to allow a tight fit for the duration of use. The back panel can adjust up to 10 inches with Velcro support. The Simple Wishes Hands Free Breastpump Bra maintains a tight fit during use because the center panel allows 2 inches of movement to allow you to position the pump flanges in the most comfortable position. The Simple Wishes Hands Free Breastpump Bra has four layers to allow for optimum support. The layers secure and allow the bra to be tight and seal the breast shields and flanges. The Simple Wishes Hands Free Breastpump Bra is made to work with all major breast pump manufacturers. The bra is made up of 83% cotton and 17% spandex.
Maintains tight fit over time
Four way layering system
Works with all major breast pumps
2 colors available
Multiple sizes available
– Anthony Dawson
Breast Pump Buying Guide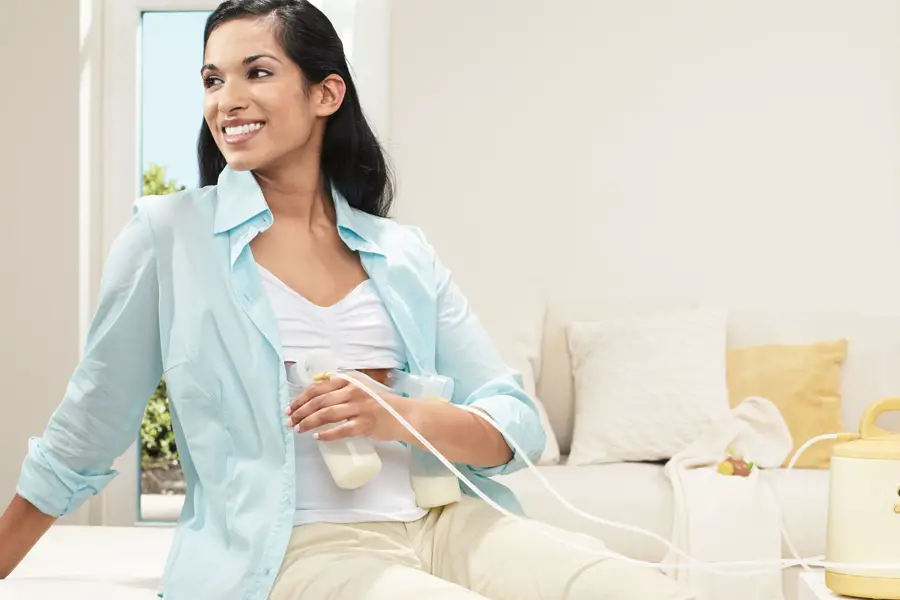 Pregnancy is just the start of your life as a parent. Reality comes after you have given birth. Moms like you encounter a lot of challenges and decision-making processes that start from conception to child birth. One of the decisions that you need to make as a parent is which breast pump to choose out of the many options in the market.
Breastfeeding comes with a lot of benefits for both you and your baby. Breast milk is inexpensive and more natural compared to formulas. It has nutrients that are good for your baby and disease-fighting substances your baby needs to avoid illnesses. Breastfeeding, on the other hand, helps you feel less stressed because nursing releases the hormone oxytocin which is responsible for relaxation.
However, you are not always available to manually breastfeed your baby especially when you need to go back to work, have gotten sick or felt tired. A breast pump will allow your baby to take in your breast milk even if you are not up to it. Before buying one,you must first know what will suit your needs and what type to look for.
Guidelines for the Right Breast Pump
Provided here are some useful tips that you may want to keep in mind when choosing the right breast pump for you:
Similarity
Choosing a pump that closely resembles nipples could determine the success and comfort you will achieve in while nursing.
Frequency and Durability
Knowing how often you need to pump is important. It will help you decide what type is most suitable for you. Bear in mind that some pumps are equipped with motors made for frequent pumping. Those with smaller motors are for occasional pumping only. If you use the ones with smaller motors more often than intended, a higher possibility of wearing it out quickly may occur.
Pumping Type
Three types of pumping action includes single, double alternating and double simultaneous. Single pumps act on one breast at a time and are best for moms with part-time jobs or stay-at-home moms who need to pump only once a day. Double alternating pumps work on both breasts alternately and offer more stimulation compared to the single pumps. While suction is created on one breast, it is released on the other breast. Double simultaneous pumps allow stimulation on both breasts at the time which cuts pumping time in half and increases milk production.
Provided Comfort
The size of the breast shield determines the comfort you will have when using the pump. Some moms with larger breasts and/or nipples may find it uncomfortable to use breast pumps which include a one-size fits all type of breast shield. The pump's cycling may also matter when it comes to comfort. Manual cycling may take up too long making it less comfortable to use.
Power Source Options
You might want to consider a pump that can run using batteries or one that comes with a car adapter especially when you are often on the go.
Portability
If you travel most of the time, you may want to look for a pump that is lightweight and easy to bring.
Little Research on Breast Pumps Goes a Long Way
Know all the details about the pump that you are interested in and if it has the features that you are looking for.
When you have already finished listing down the things you are looking for in a breast pump, the next step for you is to know the different types of pumps available to cater your needs.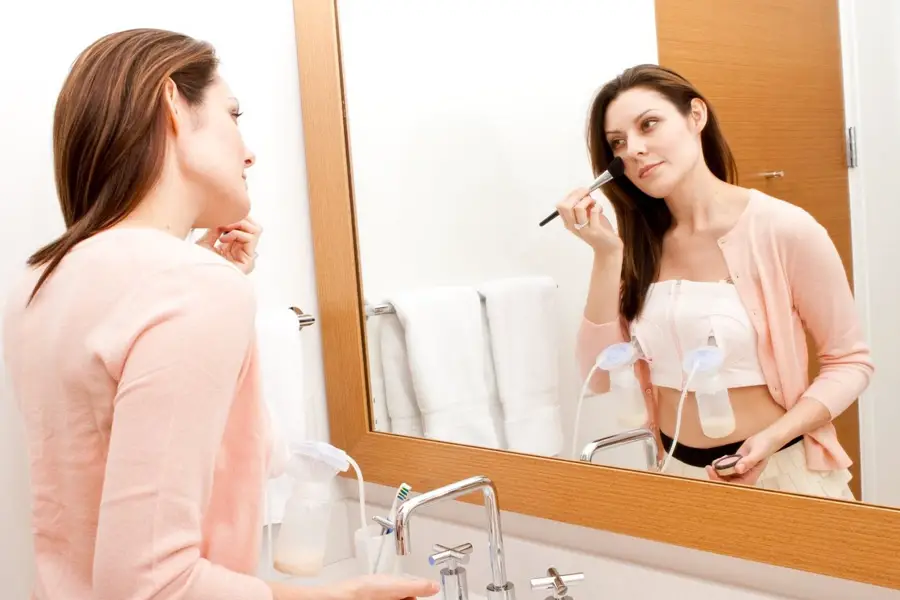 Types of Breast Pumps
Manual Breast Pump
The most affordable, lightweight and portable type of pump. It is hand-operated and is a good choice for moms who don't need to pump regularly. When using this type, moms can manually control the suction rate which provides them a more natural and comfortable feeling. However, the process using this pump can be really slow and exhausting and may give moms a hard time expressing all of the milk from the breasts.
Battery-Operated Breast Pump
This type is slightly more expensive than the manual type. It has a motor that allows suction without the use of hands. It stimulates only one breast at a time, but operates at a regular pace.
Electric Breast Pump
This type of pump are great for moms who work full time and are mostly away from their babies or can't regularly nurse. It is also good for moms who have well-established milk supply. Some models are designed to pump one breast at a time, some two breasts at the same time. This pump provides a more efficient and quicker cycling time that helps in expressing all of the milk at a faster rate.
Hospital-Grade Electric Breast Pump
This type is the most expensive of all pumps. It expresses milk from both breasts at a rapid rate that reduces the pumping time in half. This pump is oftentimes used by moms who encounter difficulties nursing just a few weeks after giving birth and those who have a medical condition which affects the amount of milk production.
After finally having a prospect of what type of pump is right for you, you might also want to learn a few safety precautions on breast pumps and some tips on how to keep it clean.
Avoid to borrow your friend's pump or buy a used one. You may not know what you are giving your baby as viruses and bacteria carried along with the breast milk can contaminate the pumps.
Seal the side that you will not use if you're going to utilize only one side of a double pump. This will prevent the reduction of the pump's suction.
You may hurt your breast if your nipple is rubbing along the side of the breast shield, so make sure that you choose the right size of the shield.
Take time to clean your pump when you aren't going to use it again in a few hours. Wash all the accessible parts mild soap and warm water and clean them with a brush.
Clean the tubes if they have milk residue. Completely dry them first before putting them back on the pump.
You may also want to sterilize the pump once a day to ensure maximum sanitation.
You can keep yourself and your baby healthy and happy by being equipped with the right tools that can make your life easier as a mom. It is also best that you have knowledge on how to use them and keep them clean at all times to avoid any unwanted illnesses.