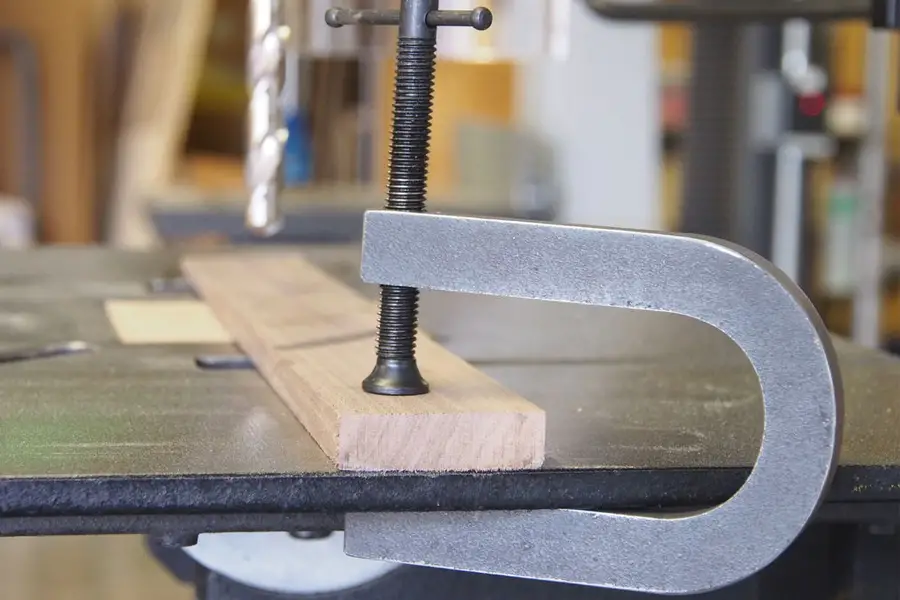 C-Clamp Reviews
C Clamps are an essential tool for any woodworking shop. They are also widely used by mechanics, homeowners and plumbers. Anywhere you need to hold an object to another object then the C clamp is a great tool. They are small and lightweight and come in a variety of sizes that will fit most any application. When purchasing tools it is essential to find items that will last and be strong enough for the task you need. We have selected the best C clamps available and they each have strengths depending on your application needs. For many home improvement projects, having different C clamps in your arsenal will ensure you have the right tool for the job when the time comes that you need it.
Most Popular C-Clamp
Shop Fox 6-Inch Aluminum Deep Reach C-Clamp
The Shop-Fox-D2804-Aluminum-C-Clamp is a 6 inch clamp that has a deep center for holding larger objects. The C clamp is a lightweight design but is made of cast aluminum which is extremely strong. The C clamp has a full 6 inches of reach to hold items. This makes it a perfect clamp for woodworking applications. It is also used for making musical instruments like guitars. It has a 1 5/8" width capacity and has a nylon screw with a rubber tap at the end to protect the item being held from scratches or other markings. It only weighs 11 pounces and is 7 ¾ inches in length, and 4 inches wide. The Shop-Fox-D2804-Aluminum-C-Clamp is great for most woodworking applications.
C clamp is 6 inches deep
Will clamp items up to 1 5/8" inches wide
Nylon screw with rubber end to eliminate scratching
Cast aluminum construction for durable and lightweight design
Used in woodworking applications
– Anthony Dawson
Best Overall C-Clamp
IRWIN Tools QUICK-GRIP C-Clamp
The IRWIN-225108-Series-8-Inch-C-Clamp is built for faster clamping. The design has a double threading which will secure the item with up to 50% more pressure than similar clamps. This increases the durability and strength and maximizes torque pressure obtained when using the clamp. There is a large pad that swivels. This reduces marking and damage to the surface being clamped. It also provides for increased stability. The handle is large and allows for greater pressure to be applied, while still maintaining its position. This allows the clamp to sustain 25% more torque pressure. It also requires less effort to operate. The IRWIN-225108-Series-8-Inch-C-Clamp comes with a lifetime warranty.
Double threading to secure item with 50% more pressure
Large handle swivels for less hand fatigue and 25% more torque pressure
Large swivel pad built to reduce markings on item being held
Maintains position even with strong applied pressure
Lifetime warranty
– Anthony Dawson
Best Budget C-Clamp
Bessey 4_Inch Double Headed C-Clamp
The Bessey-DHCC-4-4_Inch-Double-C-Clamp has 3 heads. Two are on the bottom and one is on the top. The 2 heads allow the fixed jaw to hold items more securely. The 2 clamping surfaces on the bottom distribute the force evenly over a wider area providing a stronger and more reliable hold. The 3 touch points on the C clamp have soft pads that prevent scratches or markings on the items being held. The Bessey-DHCC-4-4_Inch-Double-C-Clamp is made of alloy cast aluminum. The threading spindle is plated with zinc providing a smooth operation for securing items. The Bessey-DHCC-4-4_Inch-Double-C-Clamp comes in either red or black and has a lifetime warranty. It only weighs 1.6 pounds but is very strong and reliable.
2 clamping surfaces on the bottom of the C Clamp
3 Touch points with soft pads to prevent scratching
Alloy material for strong and durable performance
Zinc plated spindle for reliable operations
Lifetime Warranty
– Anthony Dawson
C-Clamp Buying Guide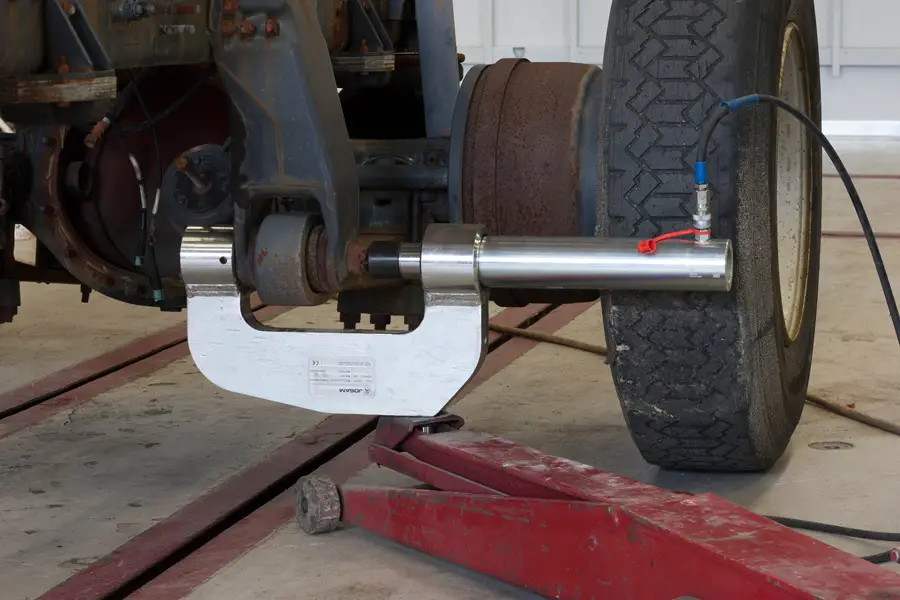 What Different C-Clamps Are Available?
While it may not be the most exciting product ever created, when you need to clamp something, the C-Clamp is extremely important. So doing your research, and deciding which one to buy is vital. That is why we have put together this complete guide to C-Clamps. You can use it to help you decide which C-Clamp to get. We will cover what exactly a C-Clamp is, the difference between it, and other types of clamps, the different types of C-Clamp that are available, what to look for when buying a C-Clamp, and all there other information that you could possible need.
What Is a C-Clamp?
To give its proper definition, a C-Clamp is a clamp device, it is also sometimes known as a G-Clamp, so be aware of that when you are searching for different products, as it may be under either name, and both would do the same job. They are used to hold a wooden, or a metal work piece. They can be used in a variety of ways, but mostly they are used in welding or carpentry.
They are named C-Clamps due to their C shaped frames. They get the G-Clamp name due to the screw part being shaped in a similar shape to an uppercase G. They are made of either steel or cast iron. The bottom has a threaded hole, that has a threaded screw protruding. The top has a flat edge. The wood or metal is placed in between, and the clamp is closed. The material is then held in place, while work is done.
What Is The Difference Between a C-Clamp And Other Types Of Clamp?
If you know anything about clamping, then you are probably aware that C-Clamps are far from the only type of clamp that is available on the market. In fact, it is only one part of a vast market of different clamps. All of which have very different purposes.
It is all about choosing the right tools for the job. To give a few examples, you would use a bar clamp for longer objects, or a corner clamp if you were joining a piece of wood at a right angle. You would use a belt clamp if you were in a situation where multiple single clamps were required, and you would require a hand screw if you are using non-parallel surfaces.
But what scenario is a C-Clamp, although if you are reading this article you are probably already aware, it is still worth repeating. A C-Clamp is generally used for smaller objects, when other larger clamps might be too big to do the job correctly. Make sure you choose the right clamp, don't get a different clamp that might be too large for the job you are trying to do, or a C-Clamp if it is going to be too small for the job. This is an essential thing to get right.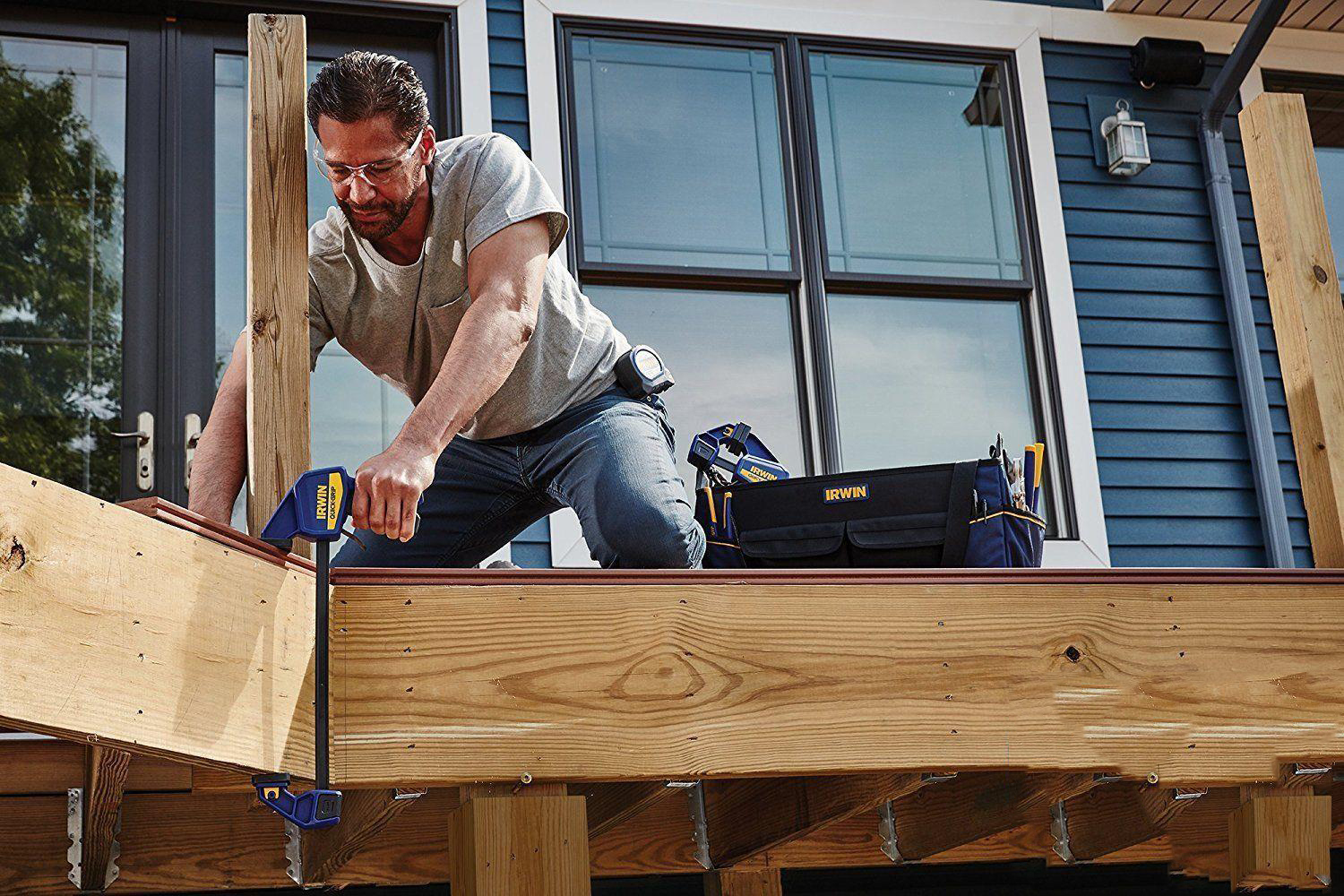 On the whole, most C-Clamps are fairly similar. That is because to be recognised as a C-Clamp (or a G-Clamp, if you prefer the other name), it needs to fit a certain design. This is because this design has been proven to work. So no matter what C-Clamp you buy, it is going to be of a fairly similar design.
The main difference is in the material that the clamp you choose to purchase. As we said above, they are usually made from one of two main materials, either steel or cast iron. In general it doesn't matter which material you choose. Although some people would say that cast iron C-Clamps are the stronger option. So if you are looking for strength, maybe because the work you are doing is going to be demanding on the clamp, then the cast iron material might be the way to go. Other than that, choose one that looks, and feels right when you are testing it.
What Should You Look For When Buying a C-Clamp
There are a few things to look out for when purchasing a C-Clamp:
Material : As we mentioned above, they can be made of either cast iron or steel.
Manufacturer : The manufacturer is vital. When it comes to any type of tools, you need top quality. Otherwise you risk injuring yourself, or damaging the work that you are trying to do. You should never be tempted to go to the cheap option when it comes to C-Clamps. Always go for a trusted, known brand. That can be sure has the quality that you need.
Customer Reviews : This is great advice for any product, but especially for C-Clamps. The only way you can be sure that you are getting a top quality product is to read what people who have used it think. This means you should go to Amazon, and other review sites, and read verified reviews. This is the only way that you can be sure there is no bias, and the clamp you get, is the best for you.
Is There Anything Else You Need To Know?
The first thing to bare in mind, is that while woodwork, and metalwork are the primary uses of C-Clamps, they are not the only usage. There are some other interesting uses for C-Clamps that aren't anything to do with this. For example, if you are involved in stage lighting then you might be familiar with the clamps, as they are often used to hang stage lights from.
Other than that, one of the main things to be aware of is that you should really invest in a high quality clamp. If you choose to go for a poorer quality option, that might be made of slightly more flimsy materials, then you are setting yourself up for disaster. It could break while you are using it, causing damage to what you are working on, or worse injury. As with any tools, make sure you only buy a top quality model, that way your safety, and the safety of your work is protected.
Ensure that you read customer reviews, get a good quality model, and use it correctly, and you will find that a C-Clamp can become one of your most useful tools when working with wood or metal.