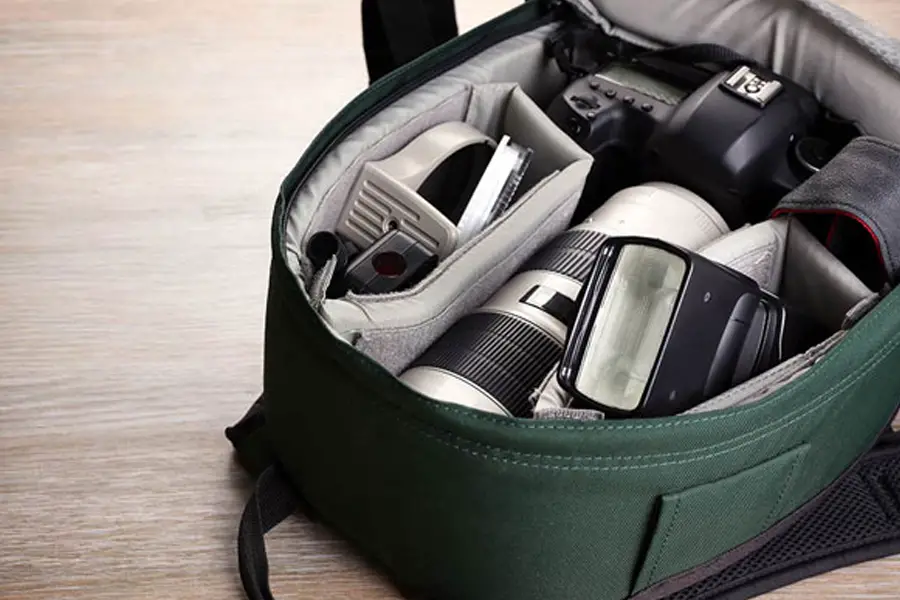 Camcorder Bag and Case Reviews
There are a ton of different camcorder bags to choose from out there, and which one will work best for you depends upon a number of factors. Whether you'll be traveling a lot with your camera, or simply need a secure case to keep it at home, you'll be able to easily find something that does the job. Take for instance, the size of your camcorder: this is one factor that is really going to narrow down your bag selection. And, at the same time you have to consider how many accessories and other articles of importance you want to store in the bag. Next, think about what kind of temperatures you're going to encounter. Trekking through the arctic requires a much different bag than hiking in the rainforest, so note that there are different kinds of bags built for various weather conditions that you might encounter. Last, or perhaps most important, is the style that you want. The bags and cases come in an array of colors and styles, so decide if you're looking for something simple, or something that speaks in a higher volume.
Most Popular Camcorder Bag and Case
Ape Case, Shoulder bag for DSLR
The ACPRO1600 is a stylish, professional luggage camcorder case, with its signature Hi-Vis yellow interior that comes equipped with 14 pockets for excellent storage capacity. You can also choose to reconfigure these compartments in whatever fashion works for you. The reason for the yellow interior is that it's super easy to find things on the go. This case was built for SLR cameras, 35mm cameras, digital and mini digital video camcorders, as well as a whole host of accessories. The zippers are great for securing all your items, and the nicely padded pockets ensure that your delicate devices are going to remain safe. There's a single handle that is easily grippable and allows you to carry the case with minimal discomfort. Also, the deluxe comfort shoulder strap is ergonomically sound, and cozy on the shoulder. If you're a seriously hardworking photographer, then this case is definitely for you. If you're a hobbyist, then there may be too many bells and whistles on this case than you require.
Signature logo with a discreet aesthetic
Removable and customizable padding
Bright yellow interior
Slim profile
Easy to carry and ergonomically sound
– Anthony Dawson
Best Overall Camcorder Bag and Case
Case Logic SLDC-203 Compact System/Hybrid/Camcorder Kit Bag
If you need a case that is lightweight for your high zoom camera or camcorder, then Case Logic SLDC-203 might be the gem you're looking for. It's quite affordable, and its simple black design is stylish and modest. The molded EVA base is built for impact control, as well as protection from moisture. The neoprene floor of the bag is completely adjustable to your needs and storage demands. There are numerous storage pockets inside for all of your camera accessories, or other goods that you need to carry with you on a photo shoot. The shoulder strap is quite comfy, and can be removed, should you choose to carry by the handle instead. This noteworthy bag is backed by a fabulous 25 year warranty, so quite clearly, you shouldn't have to replace it for some time. There's a safe little hammock that nestles your camera with safety, and the small size of this bag makes it great for travel, and for those who don't have too much gear.
Molded EVA base protects against impact and moisture
Neoprene floor is adjustable for a custom interior
Many storage pockets for accessories
Removable shoulder strap
25 year warranty
– Anthony Dawson
Best Budget Camcorder Bag and Case
Case Logic DCB-304 Compact System/Hybrid Camera Case
The Case Logic DCB-304 is a great choice for more compact cameras, such as hybrid and high zoom digitals. It also has a lovely red design that is striking and stylish. You have the option of wearing this case on your belt loop, or around your neck with the detachable lanyard. With numerous storage options for all your cords and cables, you can carry everything on the go with this little compact wonder. The strong flex wall is what separates your camera from the accessories, thus keeping everything safe and intact. You can choose to carry the case with the padded handle, or attach the removable strap for carrying on your shoulder. Made from highly durable polyester, and weighing a sleek .5 LB, this case is super easy to carry and marvelously compact in size. If you have a smaller camera, and not a whole boatload of accessories, then this case might be just the thing you're looking for.
Easy to take camera out of bag
Internal flex wall
Side pockets for cables, lenses, and batteries
Shoulder strap is removable
Internal zipper pocket
– Anthony Dawson
Camcorder Bag and Case Buying Guide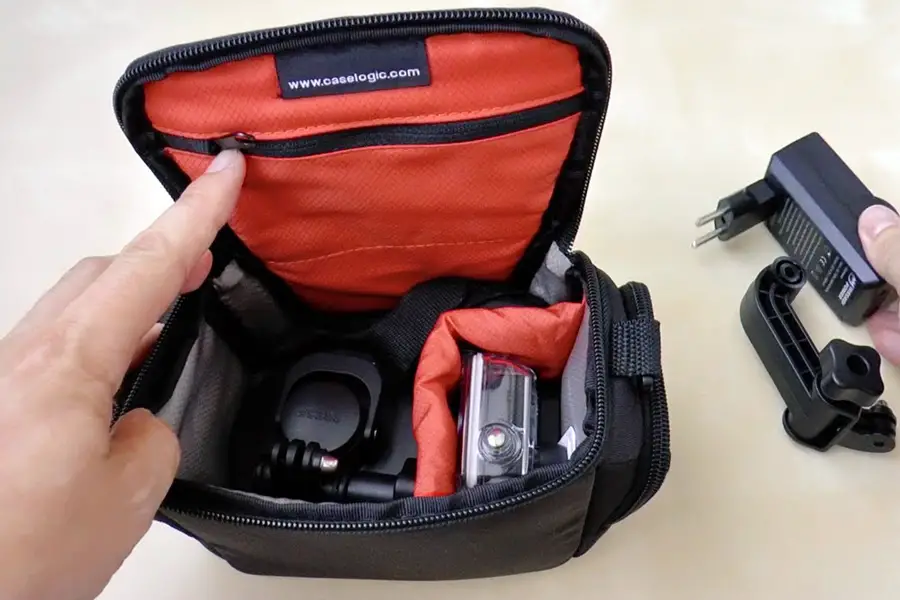 You're no doubt excited about any new camera or camcorder equipment. With today's modern technology, great advances have allowed us to do so much more with the equipment than we could just a decade ago. In order to maximize the usefulness of today's modern cameras and camcorders, it is a must to have the right cables to connect them to the various gadgets such as laptops or towers for downloading the photographs and videos which contain memories of good times, and for some, the content that helps to earn a living.
There is nothing more frustrating than getting ready to download content, or to view that content on a larger screen, such as with an HD large screen television, only to discover that the cables are not compatible. This guide is prepared to help you to avoid these frustrations by knowing what to look for when purchasing cables for your camera or camcorder.
Determine Your Needs
The first and most important step in ensuring that you buy the proper cables is to take a few things into consideration. What type of camera or camcorder do you have with regards to the brand and model? Some units come with the cables sold as accessories in the box at the time of purchase. If so, then going with the manufacturer's recommendations may be the best option. If the cables supplied are of inferior quality, or if they were not supplied, there are other manufacturers who provide high quality camera and camcorder cables.
Determine what you will be using the cables for and what type of device you will need them to connect to. For example, if you want to connect to a laptop or pc tower through USB connections, or jack the camera into a HD television, DVD player or a/v receiver.
All Camera and Camcorder Cables Are Not Created Equal
Often, the cables included in the box are made of low quality materials which include inferior shielding. This can yield the results of poor quality in the sound and pictures that are transferred. In order to get a high quality in the pictures, video and audio, the cable must be properly constructed of high quality materials.
Poorly constructed cables tend to be made cheaply and include materials that are subject to corrosion and breakage, or may use materials that do not provide the best in conductivity to relay the proper signals. In addition to this, inferior designs can lead to cables that do not create the quality of connection that will allow you to enjoy the full benefits of all of the features of your camera or camcorder. If you are experiencing issues with quality, instead of blaming the camera or camcorder, you may want to investigate how the purchase of high quality cables can help to improve the quality.
Loose connections or damaged cables that may have broken wires on the inside of the cord can cause quality issues as well. Some of the cheaply made cables are prone to this type of inconvenient decline. Have you ever had to jiggle the cable to make it work? This is a good example of how poor quality can affect the performance of your electronic equipment. If you have to manipulate the cables in order to get them to work, then it is time for you to replace them.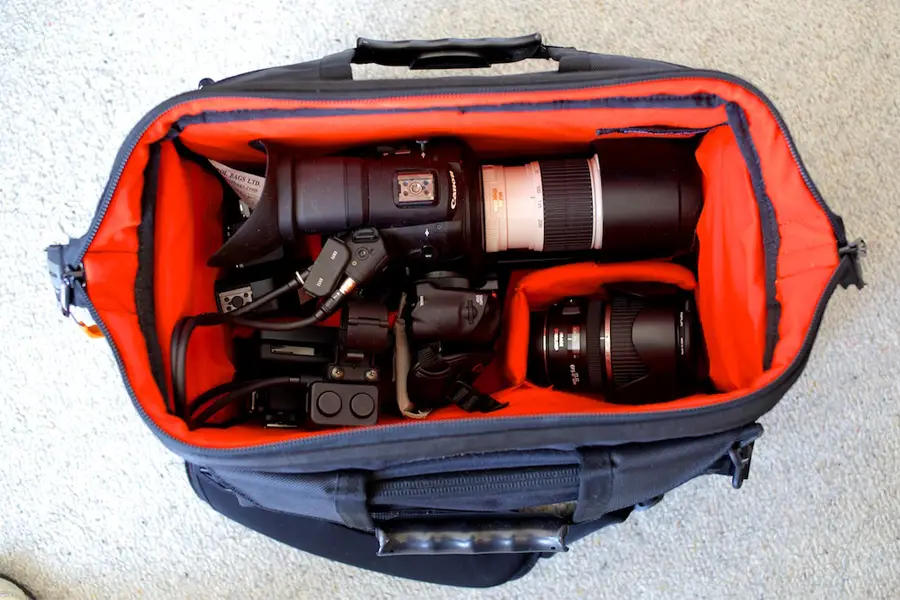 What to Look For In Camera/Camcorder Cables
Cables that are made from low loss and oxygen free copper wiring are more durable and reliable. Foamed dielectric can enhance the picture quality. Look for precision made connectors that preferable are made with 24K gold plating for the best delivery of accurate images and sound quality. The OFC braid shielding should be spiral wound in order to protect against undesired noise interference and the various types of distortion that can occur.
For cables that will connect to the television or other devices which are input into the TV, look for connectors that are color coded for greater ease of use and which feature a highly flexible PVC jacket. This will help to ensure that they hold up to the strain of everyday use.
Another consideration to make is to make sure that the cable is compatible with your device. It must have the proper connection size to fit into the input slot of your camera or camcorder. Check the specifications prior to making a purchase, to ensure that the cables you purchase are compatible with the brand and model of camera or camcorder that you are using.
Camera cables come in a variety of lengths and connection formats so it is important to purchase the compatible cord that will not only work with the brand and model of camera that you have, but additionally, is designed for use for your intended purpose. HD television inputs have different connectors than the USB connectors that are intended for use with computers.
The bottom line is to ensure that the cables are first compatible with your devices and secondly, that they are made from high quality materials and that the design and workmanship is conducive to providing high quality in video and audio capabilities.
Conclusion
The quality of the cables that are used for connecting camcorders and cameras to other devices can make a big difference in the quality of the content that is viewed or heard. Before you throw that new camcorder away, investigate how using a better quality of cable may make a difference. Look for compatible cables that will fit your camera or camcorder. Identify cables that are made of high quality materials and that are designed and constructed to provide the highest quality connections for superb audio and visual enjoyment.
If you are using HD, make sure that they are designated for this type of use as well. High quality, a good fit and a reasonable price is all possible when you know what it is that you're looking for. By following the tips and recommendations provided in this guide, you have the information that you need to make the best purchase for new camera/camcorder cables.