Best Camcorder Battery
Catching the precious moments of life on video to reflect on later is a great idea, special moments only happen once in a lifetime. You can record those important times with a camcorder to watch over and over. You'll enjoy watching a child's first steps or their wedding or graduation, or maybe a vacation to a beautiful island. Whatever the event is, you can watch those moments over again instead of relying on your memory which will fade over time.
To make sure you catch the moments that are important you need a great battery with a full charge. If you're replacing your old battery, you'll want a high-quality replacement of the manufacturers original. If you enjoy recording and you do it often you should consider buying a spare battery so you don't have to worry about your battery going dead at an important time. The most important thing is the quality and compatibility of the battery that you buy, so always check your model number and compare it to the replacement.
Sony NP-FM50 Lithium Battery for Cameras and Camcorders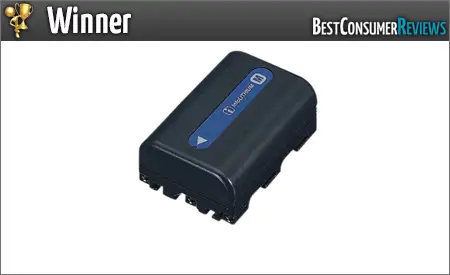 Features
Lithium rechargeable withstands 1000's of charges
Holds a good charge in cold weather
No memory effect so recharging with power remaining won't damage the battery
Durable battery is a great value
Small enough to carry with you
Sony NP-FM50 Lithium Battery for Cameras and Camcorders
Sony is one of the biggest names in electronics of all kinds, and they are known for their reliability and durability. This Sony lithium battery is rechargeable, and the lithium-ion cells won't have voltage depression or "memory effect". This means the battery doesn't have to be fully discharged before charging again. Sony uses their patented stamina design process for extra battery life. A microprocessor is built into the battery and lets you know exactly what percentage of battery life is left so you know when to change and charge your batteries.
This Sony lithium-ion battery has ratings of 7.2 volts, 8.5wh and 1,180 mAH. This FM50 is 1.7 times more powerful than the standard M30 series battery, so you'll get extended pictures and video. Compact enough to store in your pocket as a secondary battery for extended sessions. Get up to three hours of constant video recording with this Sony lithium rechargeable battery.
JVC BN-VF808AC 730-mAh Rechargeable Data Battery for JVC MiniDV and Everio Camcorders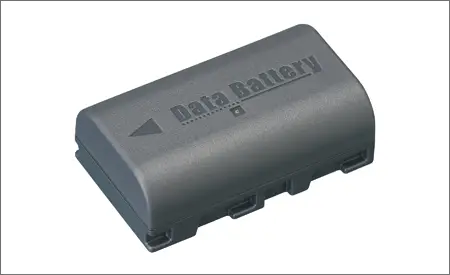 Features
Low memory effect allows you to recharge even if it's not fully discharged
Durable nickel rechargeable design allows up to 1500 charges
Holds a charge while not in use for a long time
Up to 100 minutes of video recording
Affordable original manufacturer standard equipment
JVC BN-VF808AC 730-mAh Rechargeable Data Battery for JVC MiniDV and Everio Camcorders
Great quality and exceptional value is what JVC has provided for the last few decades. This JVC rechargeable battery is a 7.2 volt 730 mAH rated battery with up to 100 minutes of video recording depending on the device that you own. The Everio series of camcorders come only with JVC brand batteries, and this is an official JVC battery.
This battery is designed with low memory effect, so charging your battery while it still has power won't harm the battery life. This small nickel-cadmium battery will easily fit in your pocket as a spare, or replace your original camcorder battery. Durable design withstands up to 1500 recharges before replacement.
Kapaxen BP-727 Intelligent Battery for Select Canon VIXIA Full HD Camcorders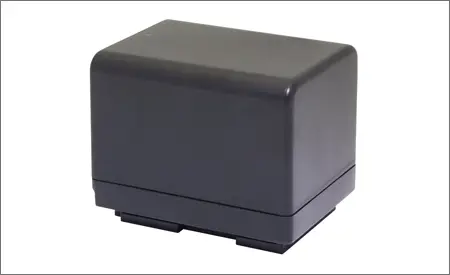 Features
Up to 4000 charges with extremely durable lithium-ion construction
Well over two hours of video recording from each charge
Zero memory allows you to recharge the battery at any time
Dependable and affordable replacement for original Canon battery
Cold temperature don't affect the recording time
Kapaxen BP-727 Intelligent Battery for Select Canon VIXIA Full HD Camcorders
Kapaxen makes high quality replacement batteries that are compatible with the original manufacturer. This 2800 mAH smart battery has a zero memory effect so you can recharge it anytime without damaging the battery. Smart info chip communicates with your Canon camcorder to display the exact amount of battery life that remains. With a full charge the Kapaxen intelligent battery will last up to 3 hours in your camcorder.
Lithium-Ion is one of the best rechargeable battery materials and this battery uses it for charging up to 4000 times. Many reports claim to get longer life from this Kapaxen replacement battery than the original Canon battery, but they are rated for the same length. This battery charges with the standard compatible Canon charger.