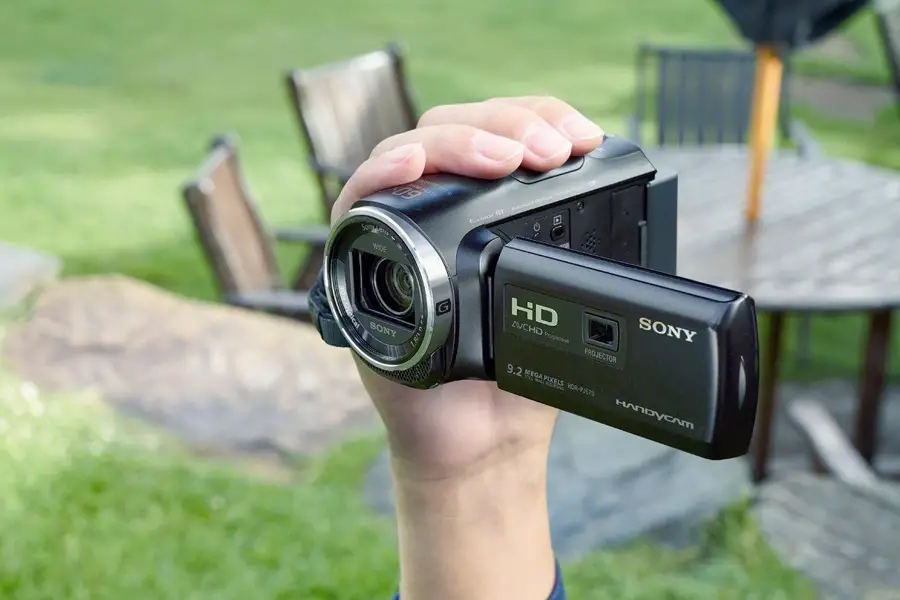 Camcorder Reviews
With the advent of YouTube and Instagram, videos have become extremely popular for recording events and information in everyday life. While many cell phones offer video capacity, and a large number of cameras now offering video features, the prices of dedicated camcorders have been reducing rapidly. This has also put pressure on camcorder manufacturers to produce products that produce better quality videos with features that are not found on cell phones and cameras. The video quality and image stabilization for dedicated camcorders keep consumers clamoring for top quality devices. We have selected the best camcorders on the market. One's that will produce high quality videos, user friendly designs and well-made camcorders that will provide you with great videos your friends will love to watch.
Most Popular Camcorder
Panasonic
The Panasonic Full HD Camcorder records in full HD directly to a removable SD card for fast and easy sharing of videos. Choose from full HD, AVCHD or MP4 recording depending on your video needs. The Panasonic Full HD Camcorder has 3.28 MP using a CMOS Image Processor to create clear and vivid programming. There is 90X Advanced zoom for getting close to the action, without having to be physically close. The wide angle lens is expandable to 28mm lens. This feature makes it easier to catch all the action in the frame. The video is clear and stable even at the wide end of the zoom. The camcorder includes a Super Range Optical Image Stabilizer for steady and blur free recording. It comes with a 2.70 inch LCD touch panel for easy viewing and following the video. The camcorder also offers continually variable Zoom Speed settings with 15 different level options.
90X Zoom for getting close to the action
Removable CD card for easy sharing of videos
SuperRange optical image stabilizer
Full HD, AVCHD, or MP4 recording
2.70 inch touch screen LCD panel
– Anthony Dawson
Best Overall Camcorder
Sony HD
The Sony HD Camcorder has a 2.7 inch Clear Photo LCD display. This allows you to see all of the action while recording clearly with accurate colors. It has two built in microphones for recording sound. The Optical SteadyShot Image Stabilizer creates a steady focused shot even when the person recording, or the object recorded is not steady. The Sony HD Camcorder comes with a 30X optical and a 60X extended zoom for getting close to the action. The recording is a full HD with 1920×1080 with 8.9 MP Exmor R CMOS Sensor. This advanced processor creates a clear and vivid picture during recording. The Sony HD Camcorder has the ability to record up to 3 hours of video per charge and comes with a 32GB SDHC card of recording storage making it easy to transfer and share videos. The camcorder comes with a micro HDMI cable and a replacement battery.
2.7 Clear Photo LCD display
30X Optical and 60X extended zoom
Full HD recording to a 32GB SDHC card
3 Hours of video recording per charge
Optical Steady Shot Image Stabilizer
Shoulder Strap and 2 Dividers
– Anthony Dawson
Best Budget Camcorder
Sony 405
The Sony 405 HD Video Recording Handycam Camcorder has a 2.7 inch LCD screen to create easy viewing for the videos you are taking. The Clear Photo technology provides sharp, vivid images that can be viewed on the screen even outdoors in the bright sunlight. The high definition processor produces 1920 X 1080 Full HD resolution video. With 9.2 MP you gain clear video even when the zoom is used. The Sony 405 HD Video Recording Handycam Camcorder has a CMOS Sensor which provides high quality processing and produces clear and crisp color videos. The camcorder comes with a SteadyShot image stabilizer, which reduces blur. The camcorder has a 27X optical zoom and 54X extended zoom for getting a close video, even when you must stay at a distance. The Sony 405 HD Video Recording Handycam Camcorder includes a 29.8 mm wide angle Carl Zeiss Vario Tessar Lens. This lens is a professional quality lens specifically designed for compact camcorders. It provides precision optics that maintains the sharpness of the video. For video quality choose from HD, AVCHD, or MP4 technology depending on your sharing needs. AVCHD provides a premium video made for watching on large screen TV. MP4 is perfect for instant sharing on social networks, or storing online.
2.7 LCD screen with Clear Photo viewing
HD, AVCHD, of MP4 video quality depending on your video use
27X Optical zoom and 54X extended zoom
SteadyShot image stabilizer
29.8 mm Wide Angle lens
– Anthony Dawson
Camcorder Buying Guide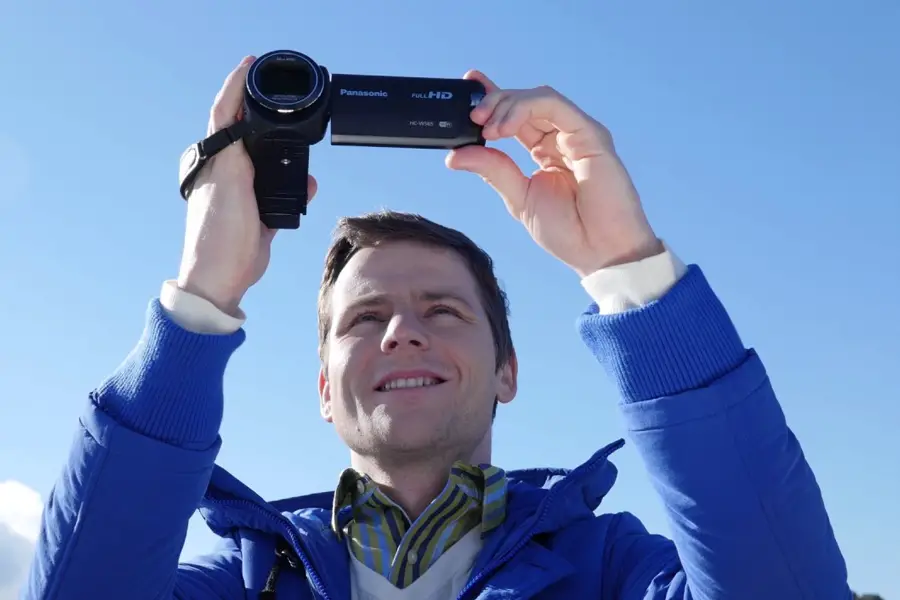 Digital cameras and even smartphones grab videos of acceptable qualities. However, nothing beats full-featured camcorders. Here are some basic guides in buying a camcorder that can take videos that you can preserve for many years.
Why A Full-Featured Camcorder?
There are many pocket camcorders available in the market today. Pocket camcorders are cheaper than full-featured ones. The price is between $75 and $150. They are also extremely compact and highly mobile. Videos created by pocket camcorders can be easily shared online. However, the features of the camcorders itself are very limited, resulting to below par quality of the videos created.
If you have the money to spend then, go for full-featured camcorders. These camcorders offer the highest quality possible. They are also equipped with many features including image stabilization, optical zoom, etc. Pocket camcorders also have optical zoom features, zooming in more means a significant drop in image quality. With full-featured camcorders, users will have more varied options for optical zooms(up to 10x zooming options) and framing(e.g. close-up and telephoto).
Users may have to spend more in buying full-featured camcorders. There are full-featured, high definition camcorders available for less than $500. These are the camcorders that come in AVCHD progressive format, letting users record 1920 x 1080/60p videos. Camcorders that capture 3D videos are also available for $1,000 and more.
Camcorder Controls
Most camcorders have features similar to digicams such as scene modes (e.g. portrait and landscape) and smart auto setting wherein the camcorders 'guess' a particular scene and adjust the framing and other settings accordingly. Other excellent features are the focus, aperture and shutter speed. Other more advanced, pricier camcorders have white balance and exposure compensation.
Choices for advanced features will depend on how deep you want to go into video making. Just make sure that the controls are logically positioned.
Camcorder Zoom Feature
Camcorders of your choice must offer optical zoom options especially if you are going to shoot on low-light situations. Choose wide-angle focal lengths. Basic camcorders have lenses that start from 42mm. Newer models of camcorders are available for 30mm or less. Capturing broader expanse is possible with these camcorders. These are perfect for capturing stills and videos on smaller allowable spaces.
When choosing the right camcorders for you, make sure you zoom out the camcorders to the entire focal lengths to determine their span.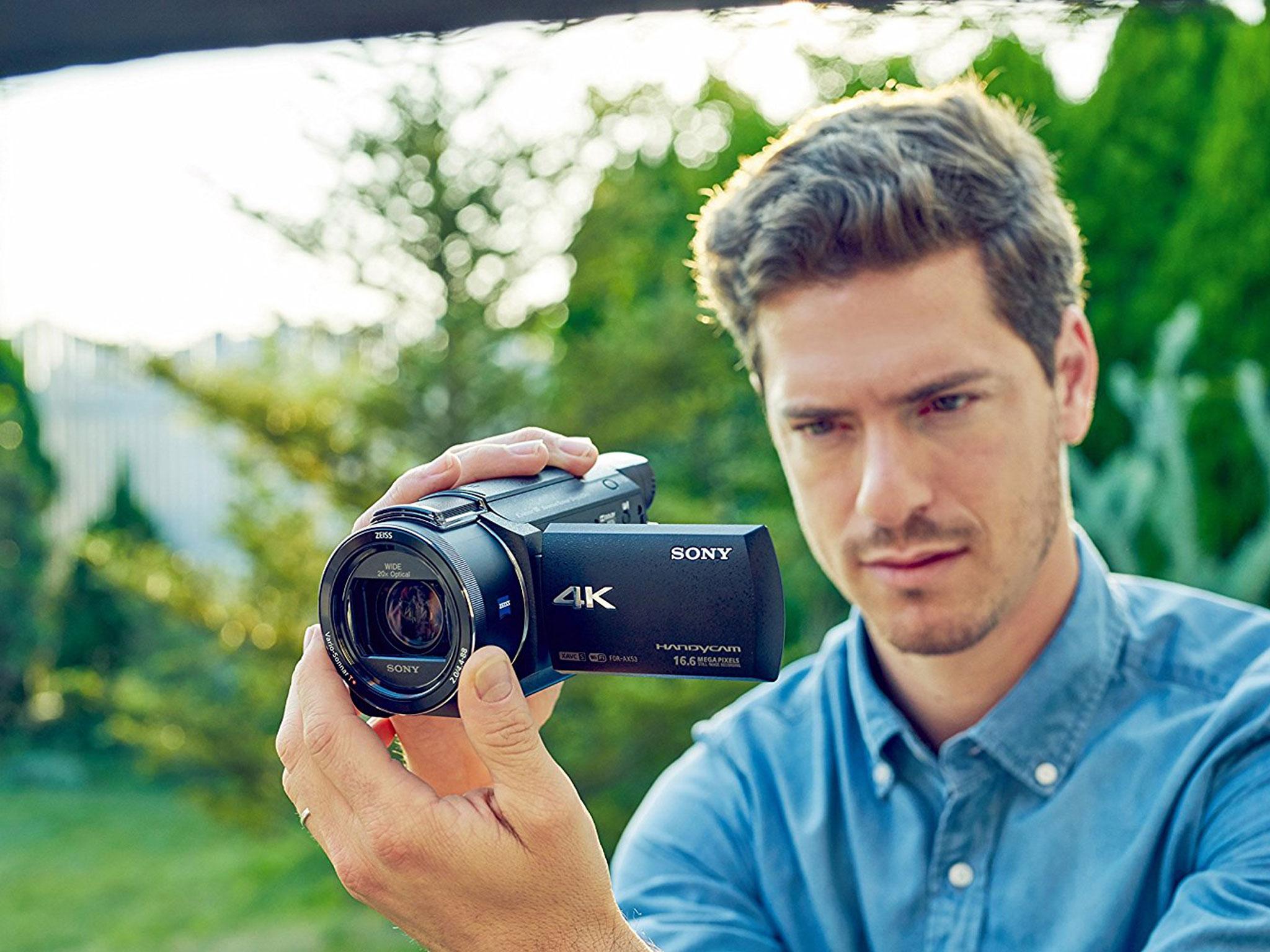 Camcorder Megapixel
Camcorders are like digital cameras in the sense that they both use imaging sensors. Higher imaging sensors mean better still and video quality. Basic camcorders are using 680 pixel CCDs which are good for personal use. However, if you need better quality stills and videos, you should buy entry level AVCHD camcorders. Stills quality is very decent and video quality is better than that of 680-pixel camcorders.
The higher the megapixel counts of the camcorders, the higher the price and the better the quality of the stills and videos. Users must choose the highest megapixel count available for your budget. Some camcorder manufacturers put a megapixel count that is higher than the actual megapixel count. These manufacturers do not deceive the consumers. However, the highest megapixel count can only be attained once the features of the camcorders are enhanced (i.e. using lens with higher aperture).
Thus, when comparing, use the actual megapixel count of the camcorders of your choice.
Sound
Basic camcorders are equipped with two channels stereo while more advanced ones have 5.1 channel surround system. Both can capture stereo sounds, but the latter is better. In fact, it can deliver powerful audio impact that can rival that of 5.1 speaker systems.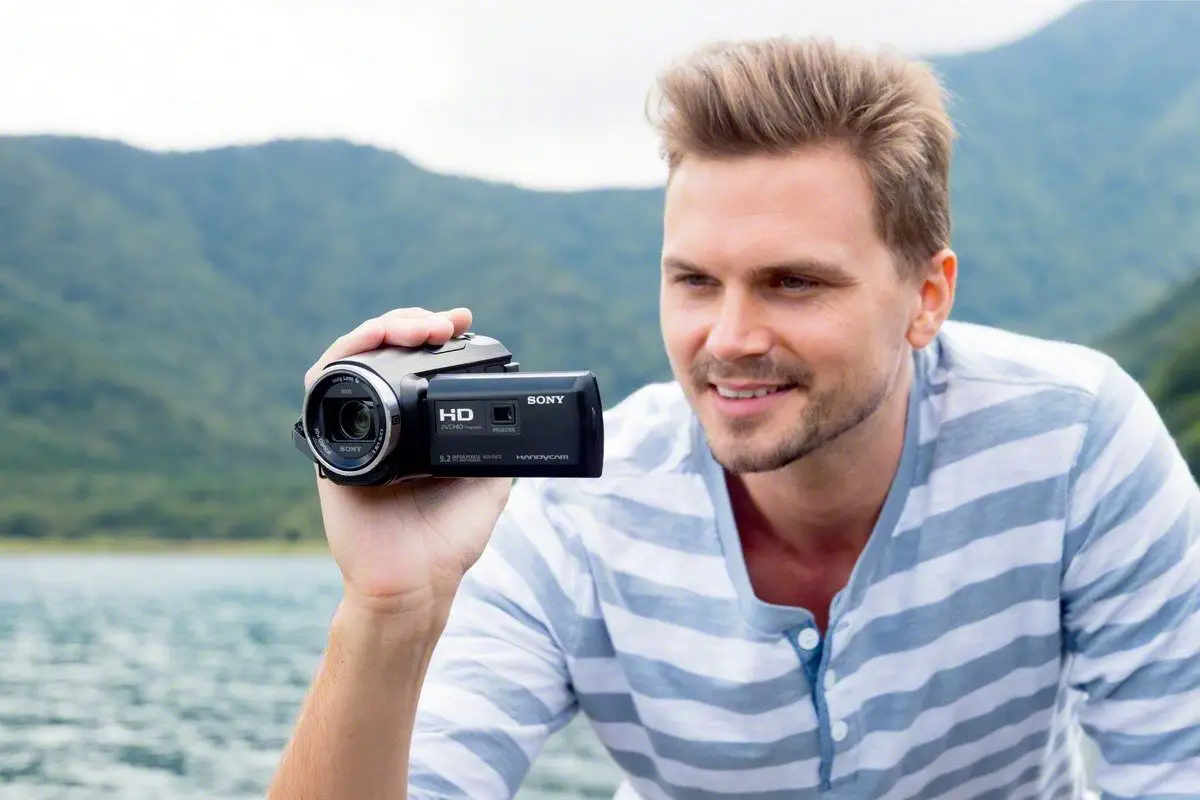 Screen on Camcorder
Virtually all camcorders have in-built LCD screens for framing and reviewing the scenes. LCD screens are also rated in pixels and the better the pixel count, the better the video quality. Most camcorders have 2.7 inches LCD screen with 230K pixel count. If you have the budget though, go for camcorders with 3.5 inches LCD screen with 921K pixel count.
Some camcorders are also built with electronic viewfinders (EVFs). EVFs are a must if you are going to shoot videos during the day where direct sunshine may wipe out the LCD screen.During an in-store evaluation, check how the LCD screen handles light.
Stabilization
Camcorders are usually equipped with either electronic or optical image stabilization (OIS). However, the latter is better when it comes to movements such as handshakes and jerks. OIS can smooth out such movements.
Electronic image stabilization (EIS) can accomplish the same, but it has to utilize a software application algorithms. Another problem is the manipulation can lead to a significant decline in still and video quality.
Camcorders with OIS are thus better than EIS thus choose the former than the latter.
Memory
There are camcorders without internal storage yet are equipped with SD card slots. There are camcorders with internal storage that can be enhanced by putting the SD card. For frequent users, camcorders with both capacities are the more desirable options than camcorders with in-built memory or slots-only camcorders.
Nevertheless, camcorders with flash memory continuously are the trend. Users yearn for camcorders with internal storage where they can put the footages and directly transfer them to other storage mediums or publish online. Onboard flash memories that are between 8GB and 96GB are the way to go nowadays.
Camcorder Features
Camcorders have basic and more advanced features. Nonetheless, users may also look for optional features like headphone and microphone jacks. Headphones are generally helpful when shooting on noisy places. Headphones can tell whether the microphone is picking up sounds or not.
Microphones are required if you are going to shoot people while talking. Add-on directional microphone can aid you with this purpose. Some camcorders require an accessory shoe especially when shooting and using add-on microphones.
Some camcorders are Wi-Fi ready. If you intend to share and backup the videos easier, choose a camcorder with built-in Wi-Fi. This can be used in sending videos directly to devices such as smartphones and tablets to upload online. However, users are allowed to send short and low-resolution videos.
Yet another great feature is built-in GPS that can be used in geo-tagging the videos.
Basically, the more tools and features camcorders have, the better the quality of the videos created. However, users may have to pay higher for more advanced, full-featured camcorders.