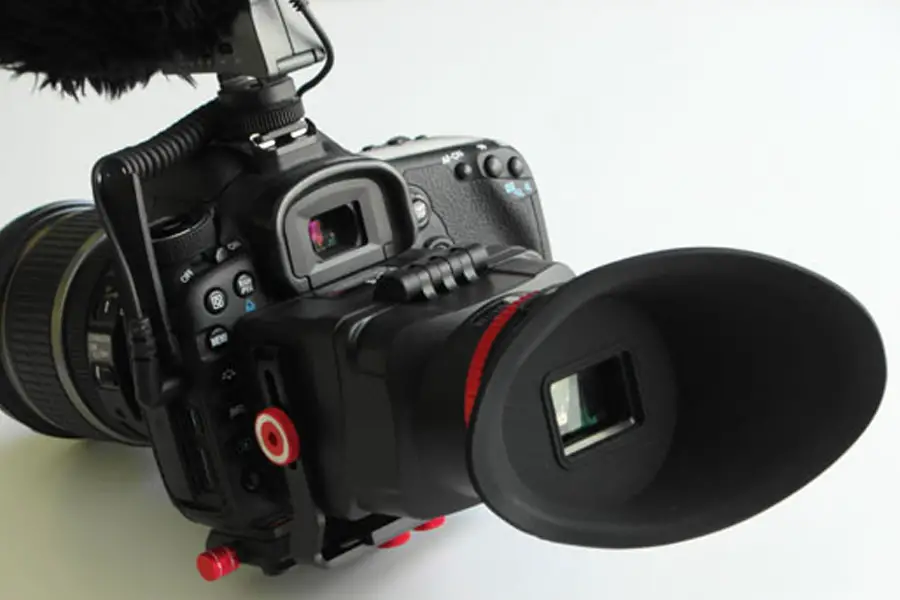 Camera Viewfinders and Eye Cups Reviews
Viewfinders are an immensely important component to any camera, and are the gateways to accurately composing a picture. In addition, eye cups are the "seat" where you place your eye to eliminate outside light and distractions, thus properly seeing what your picture is going to look like. These two pieces are not only necessary for your camera, they're also instrumental to capturing a great picture. Today, with the new and innovative technology that abounds, many digital cameras have live view LCD screens in combination with the view finder. There are also some simpler models that come only with the LCD screen. As opposed to the more traditional optical viewfinders, many cameras today are equipped with the super cool electronic viewfinder. Basically, the traditional method allows the viewer to see through the lens at the exact shot they're going to get, via a prism method. The electronic recreates the image of what the lens is focused on by way of electronics.
Most Popular Camera Viewfinders and Eye Cups
Swivi
This is a fantastic viewfinder from Swivi; a foldable LCD V.2 that provides professional quality for shooting video on a DSLR. With its magnified, crystal clear view of the camera LCD, it makes it so much easier to shoot video during the hours of daylight. With the options of Magnification Mode or Standard Mode, the viewer has the choice to see the LCD either in 3x view or a hooded and more direct view. The eye cup is made of durable rubber, and it's possible to adjust it for either viewing with your right or left eye. A mounting plate is provided to attach the viewfinder loupe. There's also a handy neck lanyard that is included, so you can comfortably cary the viewfinder around your neck when its not mounted to the camera. All said, everything you need is provided here for an exceptional viewfinding experience. With picture quality that you just have to see to believe, the Swivi foldable is definitely turning heads in the world of DSLR video.
Convenient neck lanyard included
Two framing modes to choose from
Easy to take on and off with the included mounting plate
Sealed hood blocks extraneous sunlight without dampening color
– Anthony Dawson
Best Overall Camera Viewfinders and Eye Cups
Sony
This particular viewfinder is compatible with a Sony NEX-5N camera. It boasts of a high contrast ratio for superior viewing, all while maintaining an ideal shooting position. In fact, this electronic viewfinder is hailed as one of the best on the market for its speed, size, and exceptional brightness. Thanks to the gem-like picture, viewed at eye level, you'll see less blurring from movement. You also get a great sense of the results of certain camera adjustments in the moment, all in gorgeous detail and color. This viewfinder is a photography-lover's dream, and really brings to life and extraordinary clarity what your camera is picking up through the lens from moment to moment. It's not as cheap as some other models out on the market, but if you're looking to invest in a tremendous electronic viewfinder, then this Sony model might just be what you're looking for.
First XGA OLED Tru-Finder viewfinder to ever hit the market
Approximately 2,359k dots
Tremendous contrast ratio for deep blacks and bright colors
Eyepiece sensor
100% field coverage
– Anthony Dawson
Best Budget Camera Viewfinders and Eye Cups
GGS
This optical viewfinder is compatible with digital cameras with LCD viewing, but it is also fantastic for DSLR hi-def video photography. With the choice between framing models, magnification and standard, you can choose exactly how you'd like to see your LCD. It's incredibly easy to use and install this viewfinder, and comes off in a snap, thanks to its Smart Click-clips connection. There is a durable 180 degree rotatable eye cup, that is soft to the touch and ergonomically designed for ultimate eye comfort. There's also the option to adjust the eye cup, dependent upon which eye you use while shooting. The design of this viewfinder is aesthetically pleasing, and makes a perfect complement to most digital cameras. In other words, it won't stick out like a soar thumb. Diopter adjustment makes this technology really easy on the eye, whether you're an eye glass wearer or not.
Two viewfinding modes to choose from
Eyepiece optical system for less eye fatigue
3x Magnifying mode
Diopter adjustment is great for those who wear glasses
Great portable design
– Anthony Dawson
Camera Viewfinders and Eye Cups Buying Guide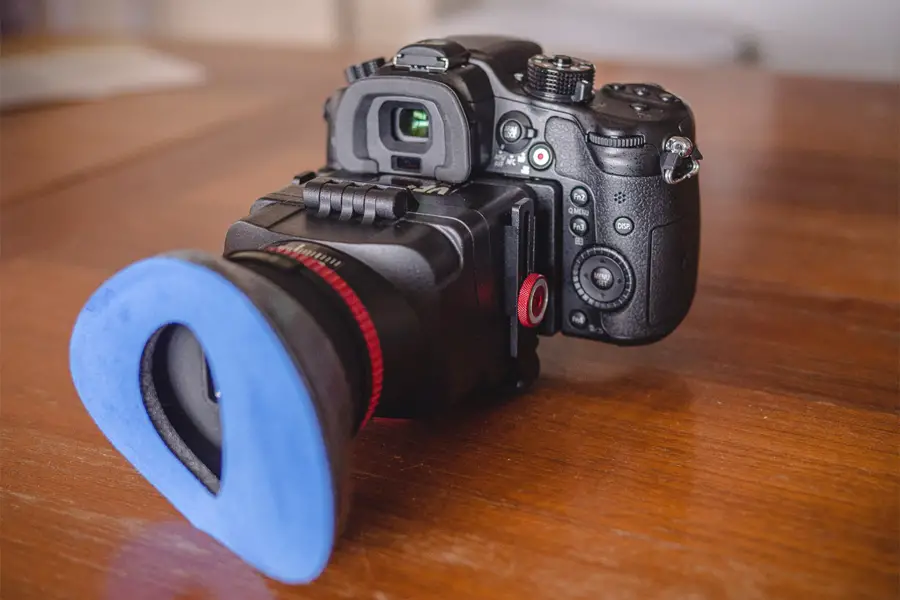 As a photographer or videographer, your eyes can become sore or weary from spending all day with them pressed up against the camera's viewfinder. Having a good and comfortable fit can play a huge role in your comfort level as you shoot. It can also help to keep you from being distracted from what you are supposed to be doing. There are several different types of viewfinders and eyecups available on the market. This can make isolating your choices to the best ones a bit on the difficult side. This guide is prepared to help you to know what to look for in camera viewfinders and eyecups.
Drawbacks to Using Old and Worn Viewfinders
After several uses, the viewfinder can become dirty and unsanitary because as you are filming, in many instances you perspire. The sweat can run down the viewfinder and become soaked into the materials, building up over time. Dirt, sweat and a host of germs can collect in this area, making it a hazard for contracting eye diseases. The standard eye cups are not exactly the most comfortable materials to press against you face either. There are times when it is plainly and simply time to replace the viewfinders and eyecups.
Viewfinder Materials
There are a variety of materials available on the market. The best choice for you is the one that is of course, the most comfortable. Chamois is a softer material that can help to soothe and bring comfort to the skin that it comes in contact with. This can tremendously increase the comfort of the camera operator. It can also serve to protect the eyes from a variety of germs. There are different types of eyepiece chamois made by a variety of manufacturers in different shapes, sizes, colors and the like.
The standard chamois made for use near the eyes is made from lambskin and leather materials which are rubbed down to convert them into an ultra soft material.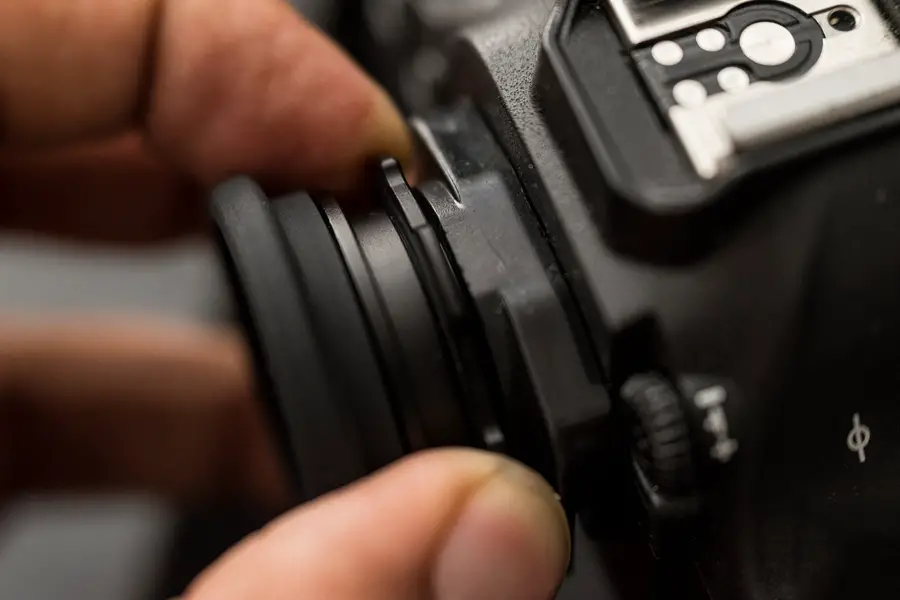 What to Look For In Camera Viewfinders and Eyecups
The type of camera that you have will be the single largest determining factor in the size and type that you will require. Once you have established this, then it is time to select the material that will best suit your needs. Chamois is the most highly recommended as it is the most comfortable for the delicate eye area.
Rubber is also an option that is recommended when the camera will not be held to your eye for an extended period of time. This material can also be more durable and tends to have a higher degree of resiliency in wet weather such as high humidity and rain. Considerations should be made for the temperatures in which you will be working, for example for outdoor use, will the weather be more on the hot or the cool side? For colder weather use, chamois will help to keep the skin a bit warmer. Rubber tends to contribute to increasing the sensation of cold and becomes more uncomfortable when in use on or around the face.
Additional Considerations in Choosing Camera Viewfinders
Make sure that the eyecup that you select fits your camera perfectly as a loose fit can cause distractions that can interfere with your performance as well as cause irritation to the skin around the area of the eyes. Look for a product that will provide the most comfort and the highest level of functionality for the purposes and length of time that you will be holding the camera to your eye.
Conclusion
Selecting the right eye cup can make an improvement in your comfort levels if you spend a lot of time with a camera pressed up against your face. The delicate area of the skin near the eyes is more prone to irritation and discomfort. By choosing eyecups that provide a higher level of comfort and sanitation, they can help to make your camera operating experiences more enjoyable and much healthier. By following the tips and recommendations found within this guide, you will better understand how choosing the right materials and sizes in eye cups can make a difference in the comfort and performance that you will get out of your camera, particularly in extreme weather variations or when filming for extended periods.