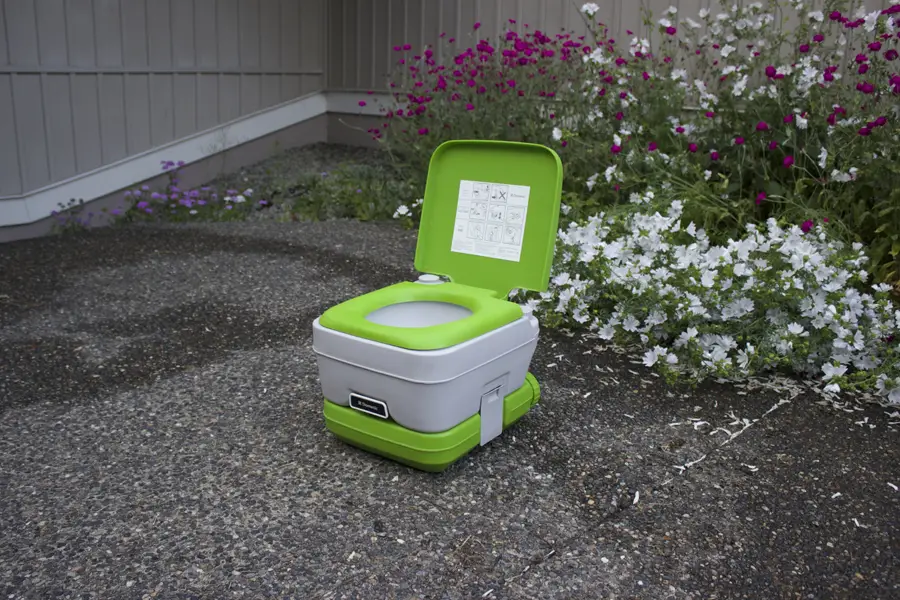 Camp Toilet Reviews
Many people fear going to and enjoying the great outdoors, camping in particular, for the very fear of not having clean, sanitary and smell free toilet facilities. Well, with the advancement of technology there is no need to lose out on enjoying good times with your family. Today there are very neat and easy to use products to cover you in this regard. The solution today is the camp toilet. A camp toilet is simply a mobile toilet for you to use whenever you go out camping. Long ago they used to be nothing more than an advanced bucket waste holding and disposal system. Today however they have evolved and there are many forms of advanced toilets with flushing mechanisms and waste holding tanks. Today's camp toilets comprise a regular toilet bowl at the top and a waste holding tank at the bottom. These toilets also have a flushing mechanism which is mostly battery powered. All toilets be it old or new use some form of chemical to both mask the smell and help the breakdown of human waste. It is worth noting that you must never place any other form of waste into these toilets such as diapers or women's sanitary towels to avoid destroying these toilets. Finally, you must always dispose the waste in a correct and environmentally safe manner. With that being said it is now the time for you to get yourself one. This is of course if you already do not own one, and start enjoying the great outdoors with your loved ones.
Most Popular Camp Toilet
Sanitation Equipment Limited
This is an amazing camp toilet. It features a 2 level indicator and is designed for easy usage with a 2 directional rinse and a replaceable pump. The 2 directional rinse is to ensure maximum coverage of the bowl. The bowl is quite deep for additional comfort. It features a lid that snaps closed so as to prevent vibration during transportation. The waste level and fresh water level are easy to read and it features a spout that's detachable. The holding tank has a vent for easy and clean waste discharging. The teal also features a seal to prevent leaks and odor with a quick release latch. The toilet has a capacity of 3.7gallons for water and holding capacity of 6.3 gallons. When shipped the entire package weighs 12.2lbs.
It features a great flushing mechanism
Great concealment of odors
Much larger holding tank than other models
It is quite comfortable to use
The weight is comfortable to allow easy transportation
– Anthony Dawson
Best Overall Camp Toilet
Reliance Products
This is a great foldable to-go toilet from Reliance. It is really designed for those that are space conscious or don't have a lot of space to spare. It weighs 4.5 pounds and when folded down it achieves a height of 5 inches. For ease of transport it has an integrated handle. The leg locking mechanism is well built to enhance sturdiness of the toilet. It is designed ideally for use with the Double Doodie Bag system. The package actually comes with one free bag (Double Doodie). The toilet comes with a manufacturer's warranty covering 5 years for any defects associated with the manufacturer only. It is designed for use for all those outdoor activities such as camping, boating, RVs, hunting and even in case of emergencies.
The toilet is practical and sturdy
There is no feeling as if you have to balance yourself when using it
The setup for the toilet is quite easy
It can use even the regular trash bags
It is a great piece of survival gear
– Anthony Dawson
Best Budget Camp Toilet
Camco
This is a 5.3 gallon toilet which you will surely enjoy. The holding tank is completely detachable and the sliding valve seals in bad odors and protects against leakage. The latches on the side secure the toilet to the holding tank beneath. It employs a flushing mechanism of the 'bellow type'. The flushing mechanism also has a pull aside valve to facilitate easy flushing. The construction of the toilet is quite sturdy. When shipped the package weighs in at 14.8lbs and the toilet weighs 13.1lbs. The toilet is designed for camping, boating, hunting, or any other kind of outdoor recreational activity. It comes with a packet of biodegradable toilet chemical from Camco. The toilet is really easy to use and you should aim to make it a part of your camping activities.
The toilet has a great height for use as well as convenience
The toilet is quite sturdy and built to be durable
The holding tank is quite large in size so you won't keep having to empty it
The toilet is light enough for relatively easy transportation
It comes with instructions that are really easy to follow during setup
– Anthony Dawson