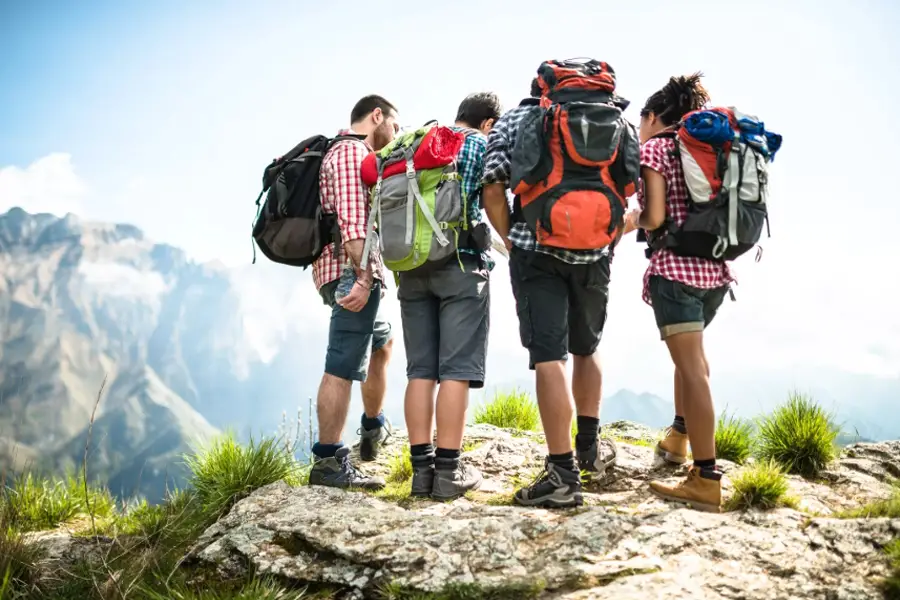 Camping Backpack Reviews
Camping is a great sport that millions enjoy each year. For those who want to take camping to the next level, try backpack camping. This can be either long hikes during a camping trip, or overnight trips into the backcountry. Our national and state parks are filled with backcountry camping opportunities. These adventures provide the ability to see nature as it truly is. However, camping backcountry can be very dangerous if you do not have the proper equipment. This includes basic camping gear, along with survival gear. These camping backpacks provide the room to pack everything you need to have a successful and enjoyable experience. They also have enough smaller compartments for things like knives, first aid kits, and other necessities needed for backcountry camping. Don't wait until you are on a camping trip to realize that your camping backpack does not meet your needs. Select from these lightweight backpacks that provide the comfort and carrying capacity needed to have a great adventure.
Most Popular Camping Backpack
High Sierra Tech 2 Series Titan 55 Internal Frame Pack
The High Sierra Tech 2 Series Titan 55 Internal Frame Pack. It is made with Duralite, mini weave Duralite, and the bottom is made of a Duraweave material. This makes the backpack lightweight and strong. The top loading compartment has an adjustable drawstring closure and an adjustable top lid to secure your gear. There is a sleeping bag compartment with a divider for easy carrying and removal. The High Sierra Tech 2 Series Titan 55 Internal Frame Pack has a shoulder harness with adjustable load lifters. This makes the back lightweight and easier to carry. It is constructed with a high density foam padding for more back and hip support. The dual contoured frame bars can be adjusted to the height of the person carrying the back. This provides the best weight balance and greatest comfort. The High Sierra Tech 2 Series Titan 55 Internal Frame Pack only weighs 4.05 pounds and can carry 55 liters of gear. The pack is hydration ready and will fit most of the hydration systems on the market today. The back panel is molded and offers a moisture wicking Vapel mesh to provide airflow. It has a rainfly for when the weather turns wet.
Carries 55 liters of gear
Internal frame that adjusts for height
Vapel Mesh back panel to provide airflow
Padded shoulders, back and hips for easier carrying
Easy-Access, front-load zipper compartment with adjustable inner divider
– Anthony Dawson
Best Overall Camping Backpack
TETON SPORTS
The TETON-Sports-Fox5200-Internal-Backpack is a rugged backpack with an internal frame. The internal frame holds the weight close to your body making it easier to carry and maintain your balance, even with varying terrains. The backpack will hold 5187 cubic inches of gear. It has dual aluminum stays and contoured shoulder support. It also comes with pads for both the lumbar and hip areas for comfort in carrying. There is a height adjustment that provides accommodation for a wide range of heights. This creates an ergonomic pack that reduces stress on the back. The compression straps keep gear secure, even if you are not carrying a full load. This prevents gear from shifting while it is being carried. The TETON-Sports-Fox5200-Internal-Backpack comes with a top loading compartment as well as a sleeping bag compartment and two side pockets. There is an attached rainfly that will keep your gear dry even when the weather turns bad. It also compatible with most hydration systems. It only weighs 5.5 pounds empty.
5187 Cubic inches of packing space
Weighs 5.5 pounds empty
Internal frame with lumbar and hip support
Adjustable frame to be used by people with different heights
Rainfly to protect gear during inclement weather
– Anthony Dawson
Best Budget Camping Backpack
ALPS Outdoor
The ALPS-OutdoorZ-Commander-Freighter is 5250 cubic inches to carry all of your camping gear. The backpack only weighs 2.3 pounds and with the frame is only 7.5 pounds. The ALPS-OutdoorZ-Commander-Freighter has a top loading compartment with an overlap flap. It also has several side compartments as well as 2 outer front pockets. All have sturdy weatherproof zippers and webbing loops. On the side there is a rifle holder which is great for hunters. The back pack is easy to detach and the frame can be used as a freighter frame. In addition to the frame it comes with a unique latching system that can be used to haul meat securely. There is room for all of your hunting or camping gear so that you can be prepared for anything, while camping and hiking.
5250 Cubic inches of packing space
Rifle Holder
Frame can be used as a freight carrier
Weighs only 7.5 pounds with frame and 2.3 pounds without the frame
Weather proof zippers and webbing loops
– Anthony Dawson
Camping Backpack Buying Guide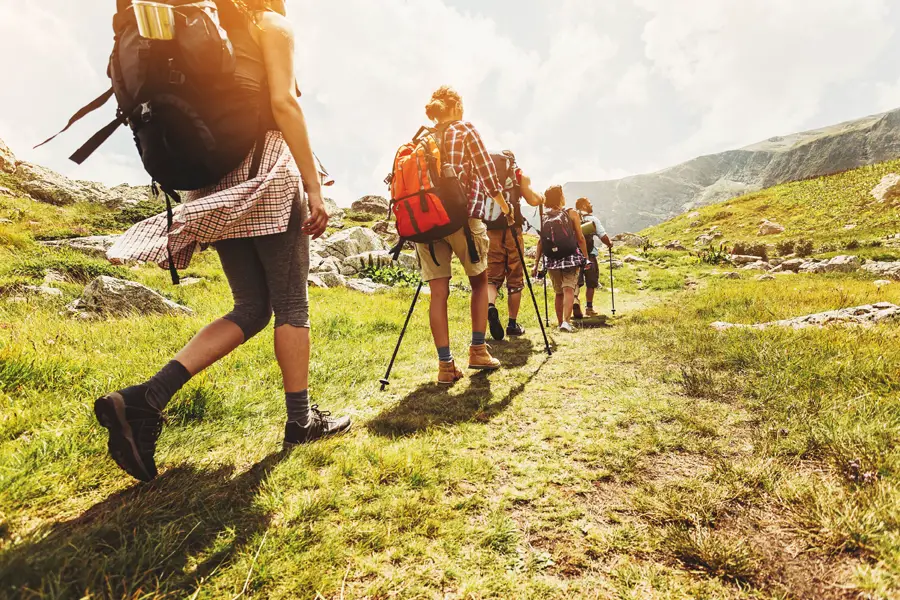 Camping is an enjoyable activity that can either be done solo orin group after a long-distance hike up in the mountains or just a quick drive to a national park. It is an exciting way to reconnect with nature and appreciate its beauty.
Though going camping sounds easy, preparing for it can be a challenge. To make your camping experience something that you imagined it to be, you need to have all the necessary things, which boils down to choosing the ideal camping backpack.
Choosing a backpack can be challenging when you still don't have any idea about what it should possess. Here is a quick guide to help you choose your backpack for your first, or next, camping adventure.
Factors to Consider
Decide How Long You Are Going To Go Camping
This is the basic determining factor on what backpack you should buy and how much it should be able to carry. Basically, one should use a smaller backpack when camping for only a day. Overnight and multi-day camping will necessitate something bigger.
Consider the Location of the Campsite.
This is another major factor in determining the backpack. Camping out in a place where you don't know if there's enough potable water for a day requires more space for water supply than camping in a nearby national park for two days.
Determine How Much Backpack Space You Need
A backpack's capacity is measured by liters since its increments are easier to remember than using cubic meters. For day or overnight trips, the average needed space is 20 to 50 liters. For weekend trips, it's 50 to 60 liters. For two to five nights, the average space needed is 60 to 80 liters.For five days and longer, it is 80 liters or more.
These averages are only applicable during summer when it's ideal to go camping. For those who would love to do it any other time of the year, especially during the cold months, expect your baggage to be twice that of what is required during summer because you'll be needing thicker clothes and additional equipment to stay warm.
Get Your Measurements
Just like any material worn, camping backpacks are best when they fit our size. There are four backpack sizes: extra small, small, regular, and tall. To check which category you belong, measure the length of your torso—that is, from the most prominent bone you can feel on the back of your neck to the small of your back.
Here are the equivalent categories for your torso length:
Extra small – 15 inches and below
Small – 15 to 17 inches
Regular – 18 to 19 inches
Tall – 20 inches and above
Go For One Good Sized Camping Backpack Versus Two Smaller Ones
Especially if there's a long hike before reaching the campsite, making sure that your load is equally distributed throughout your body is essential. With two backpacks, an equal load distribution is more difficult to achieve.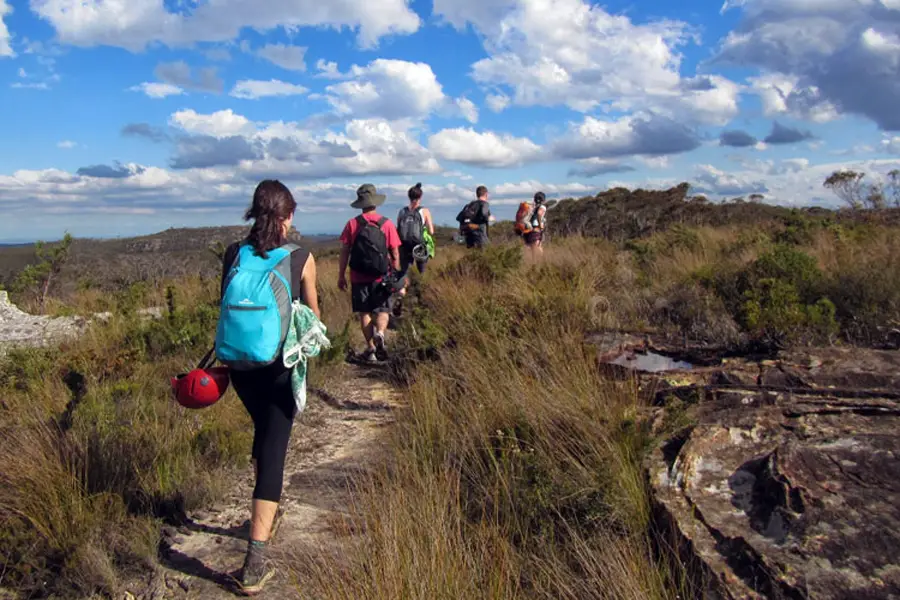 Check What Material the Camping Backpack Is Made Of
A camping backpack can be quite expensive, being typically priced around $100 to $400. With this amount of money put in, you should take the time examining what it is made of. Most durable backpacks are made of high quality nylon. Check the parts that experience the most wear and tear, like the zippers and pockets, and make sure it was really sewn together in a back stitch. The bottom of the backpack, which obviously carries much of the weight and is more exposed to bumps when laid down on the ground for a quick rest, should be made of something other than nylon. There should be another thicker material to help support the extra weight.
Choose a Camping Backpack Made Of Wicking Fabric
Your back will surely get pretty sweaty carrying a heavy bag. It is recommended to get one with a wicking fabric for the back. This will draw the moisture and sweat away from the body. Mostly it is designed with grooves to allow maximum air flow.
Pick the Camping Backpack with a Hip Belt
You don't want to carry the whole weight of the backpack on your shoulders. Aside from being uncomfortable and making your hiking experience heavier than it should be, too much weight can also injure the shoulders. Again, it is important to distribute the load to your other body parts. Having a hip belt that sits right above your hipbones can transfer some load to the hips. In fact, your hips should be carrying 80 percent of the load.
Go for padded belts, but make sure they are not too soft as they will not do their task of transferring the load. Also, don't make it too tight as it can leave bruises on your skin on the waist.
The shoulder straps and the hip belt should have the same padded material. The material should also be smooth, free of any crease, though it may cost a little bit more than the ones with "regular" straps because it can prevent body blisters.
Do a Pocket Check on Camping Backpacks
Pockets are very important when camping. It helps you separate things that should not go together like food and insect repellent. However, make sure that there are more compartments inside the backpack than outside, because when the external pockets are filled, it may shift the balance of the bag and affect the load distribution. Keep the weight of the backpack as close as possible to your body by putting in only the necessary and frequently used items on the external pockets like maps, a knife, and water bottles.
Test A Filled Up or Loaded Camping Backpack and Move Around
When you are already in the store, test the camping backpack to see how it feels. Most stores have weighted bags for the purpose of letting buyers get an idea of how the bag would feel on their backs once filled. However, if you are thinking of bringing in your primary camping gear to see if they fit, then don't hesitate to do so. It is actually recommended and a lot of frequent campers who need a new bag do it.