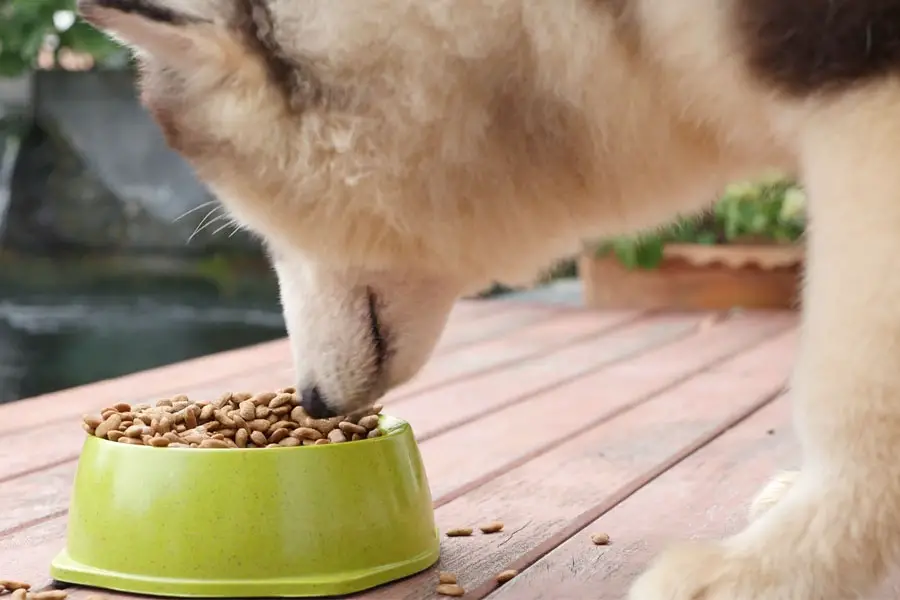 Canned Dog Food Reviews
Canned dog food has become over the years the ever-increasing form of dog food to feed your pet. It is easy and conveniently packaged so you can take it on your travels without any mess or bulkiness. It also comes in so many flavours your dog is spoiled when it comes to choice. The formula added to many varieties of canned dog food often implements necessary vitamins and minerals into the dog food so that the dog receives its daily goodness while enjoying a good hearty meal full of delicious flavours and textures. The carbohydrates and proteins found in the food gives your pet the strength and stamina it needs to fulfil its busy day and fill it with bundles of energy for play time. In the form of a chewy and wet style of food compared to typical hard food, it feels more natural for your dog to eat and enjoy.
Most Popular Canned Dog Food
Iams
Iams canned recipes allow your pet to have the taste and nutrition all wrapped up in one can with the palate of a homemade meal, good enough to eat. The chunks of meat are tender beef mixed in with vegetables that are simmered in a deep and rich gravy. Made with a real broth every single bite is healthy and irresistible for your dog. It will genuinely enjoy every mouthful and you can be reassured that your pet is getting all its vitamins and goodness it needs to grow healthy and strong. Iams make all their products with natural ingredients that are slow cooked in real broth and then add in the vitamins and minerals to be absorbed in the meat and vegetables making them easy to digest. Omega 6-3 provides your dog with the right balance to give them a shiny coat of fur as well as a good source of care for their skin too.
Recommended age of 1 year and older
Nutritionally balanced for a healthy diet
Omega 6-3 ratio for skin and coat radiance
Contains Vitamin E to help boost a healthy immune system
– Anthony Dawson
Best Overall Canned Dog Food
Natural Balance
Natural Balance have manufactured the potato and duck formula food for dogs to help allergy prone dogs to treat and over come their allergies, styled using a unique protein and carbohydrate formulation without grains or wheat, barley, rice or corn. Allergic reactions lead to irritable bowel syndrome, which can be triggered by additives within certain mainstream dog foods. It can give dogs an upset stomach or even result in some forms of skin problems. This product has used the effective and all natural ingredients to help rebuild your dog's immune system without upsetting their body's balance, in a great flavour too of duck and potato. The canned product is great as part of a balanced diet and can be used well in addition to the Natural Balance potato and duck dry formula which is in the biscuit style, to provide dogs that suffer with allergies a completely allergen free diet and prevents them from contracting any upset stomachs of unnecessary health problems in the future.
Formulated for dogs with or prone to allergies
Protein and carbohydrate blend
Rebuilds a dogs immune system
Grain free allergy formula
– Anthony Dawson
Best Budget Canned Dog Food
Pedigree
Pedigree is a well-known and loved brand of dog food and they have another tasty and enticing variety to add to the collection for your dog. Great tasting chicken or lamb with vegetables flavour that your dog will love and enjoy. The chunks of meat are coated in a scrumptious and thick gravy sauce making for a much fuller and richer meal. Hidden within this delicious feast for your dog are also the much-needed nutrients that pedigree have made easy to digest through the soluble and easily absorbed ingredients. All this as well as a high level of minerals and oils that will give your dog healthy skin and a beautiful shiny fur coat. As the canned dog food comes in a large pack of 24, the selection has been made varied so that your dog can enjoy both flavours while having a balanced and healthy diet.
Chunks of meat in a luxurious gravy
High levels of minerals and oils to promote healthy skin and fur coat
Nutrients are easily absorbed in tasty, digestible ingredients
– Anthony Dawson
Canned Dog Food Buying Guide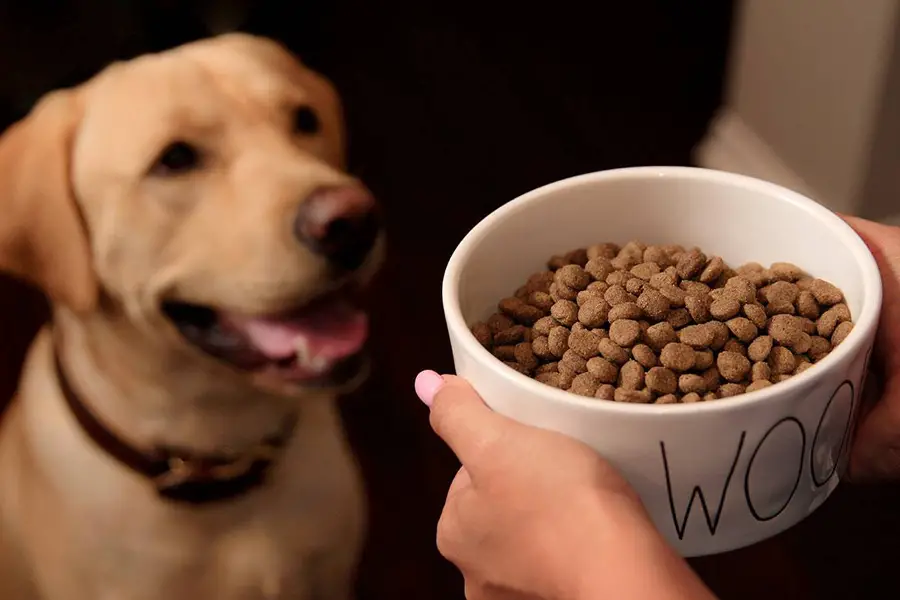 Choosing the finest canned dog food is a tough decision, as there are so many options out there to select from. Can you choose a product based on tastes you know your dog will like? Or choose a canned dog food specially formulated for their life stage, be that a new dog or even a senior dog who has been a member of your family for a long time? Whether you select a grain-free canned dog food, or one which includes a limited number of ingredients may also be things you will need to take into consideration.
There are numerous items to consider when choosing the very best canned dog food for your puppy, so we have created a guide to be sure you're as educated as you can about what should be fueling your dog.
Best Canned Dog Food Brands Buying Guide
The finest canned dog food brands produce excellent wet dog foods made with premium ingredients. They do not include too many grains, chemicals or fillers. The common ingredients you'll find in these foods consist of healthy meats, usually covered in gravy.
Who Should You Purchase Canned Dog Food?
If you own a dog, then you need to consider incorporating canned dog food to their diet in case you haven't already done this. Wet dog food, including trays, pouches, and cans, provides another approach to hydrate your dog. This is particularly suitable if your dog does not drink just as far as it should. Another advantage is that due to this water content, your dog can eat a more significant part without including calories, meaning they are most likely to feel more fulfilled than when consuming dry kibble alone.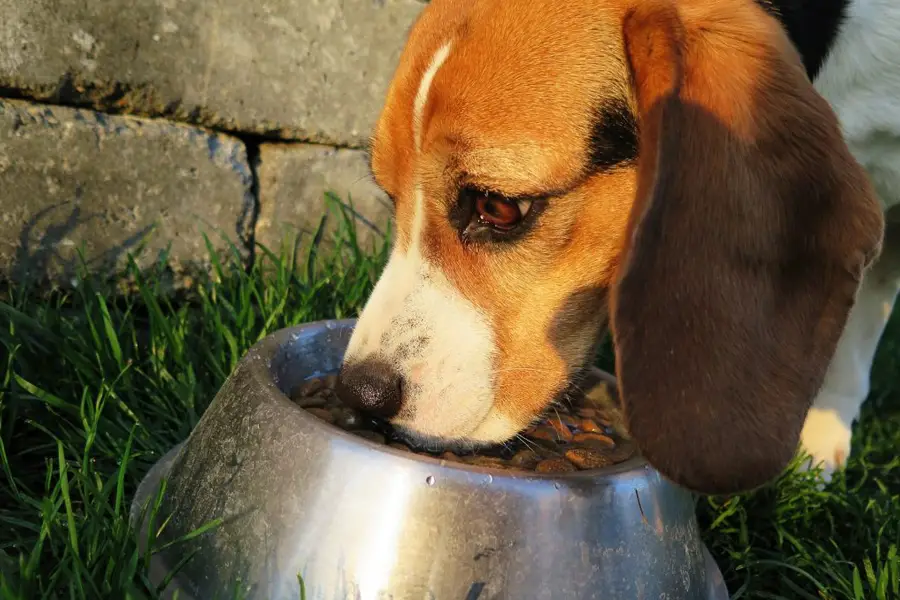 It is also easy mixing dry kibble with the canned dog food as a topper. There is a wide array of canned dog foods to select from meaning you will be able to find something to fit your dog. From brands containing the best blend of nutrition for growing dogs, to those which assist support your senior dog, there are many alternatives to pick from. Fussy puppies or those that are losing their smell sense, frequently prefer wet dog foods as it has a more enticing odor and taste compared to dry kibble.
Important Features to Consider
The top canned dog foods should have a couple of significant features. Here is what to think about when picking canned dog food to your dog:
• Meat As One Of The First Ingredients
A fantastic quality canned dog food will record actual meat among the primary ingredients. It is essential to supply the right levels of lean protein necessary to maintain your dog powerful and healthy.
• Additional Ingredients
Based on the life stage and breed of the dog, you will want to pick a canned dog food to match their unique requirements. Formulations, especially for dogs, often comprise DHA to assist the healthy development of the minds and brains, while mixing for mature dogs may contain nourishment to keep joints moving smoothly.
• Grain-Free
Many choices are now accessible if you would like to feed your dog a canned food acceptable to get a grain-free diet plan. Most will record this on the front of the can but assess the components if you are unsure.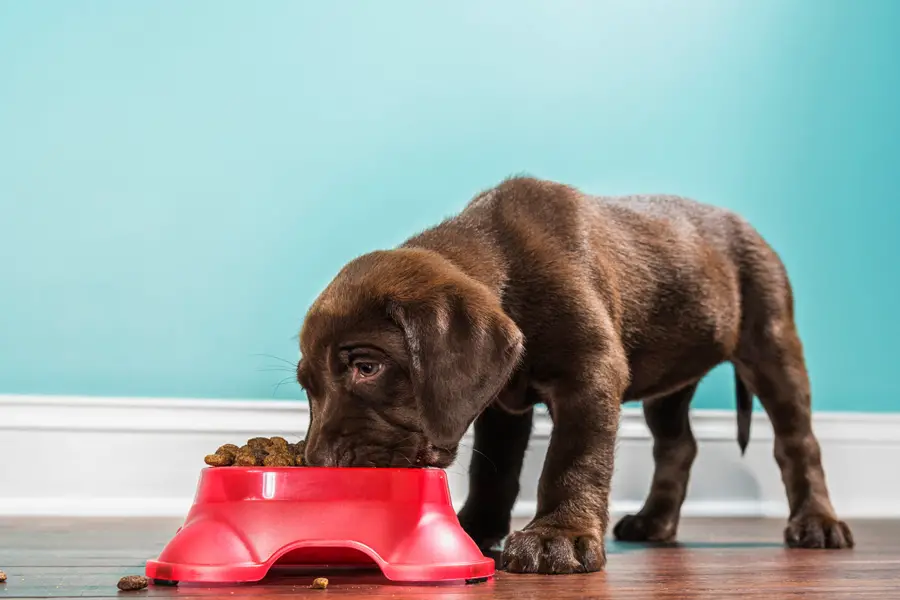 Avoid These Ingredients when Searching for Canned Dog Food
• By-Products
Watch out for canned dog foods brands which record meat by-product as among the essential ingredients and keep away from these. They could too refer to it as "altered beef" or associated titles.
• Canned Meals Having Non-Specific Or Unnamed Animal Sources
Should canned dog foods listings includes unspecified organs as part of the main meat supply, attempt to avoid it by all means. If you find something such as liver with no reference of the specific creature where the component is got from, you ought to avoid it as much as possible.
• Food Binders
Canned dog foods with processed meat resources comprises binders to maintain the meat together to look like standard "balls." Avoid foods with wheat gluten free and gums such as guar along with carrageenan. If you would like to purchase you have to test, be sure that the binders are recorded as the last part of the ingredient.
Bottom Line
Best canned dog foods are often complete and balanced high-quality dog food. They are much yummier and often more tasty than dry kibbles. Though businesses which manufacture dry dog food such as dry kibbles attempt to make it more delicious and attractive with a coating of tempting fats, sausage, and other sorts of flavors, the flavor cannot compare with the yummy aroma exuding in a newly unfastened canned dog food.