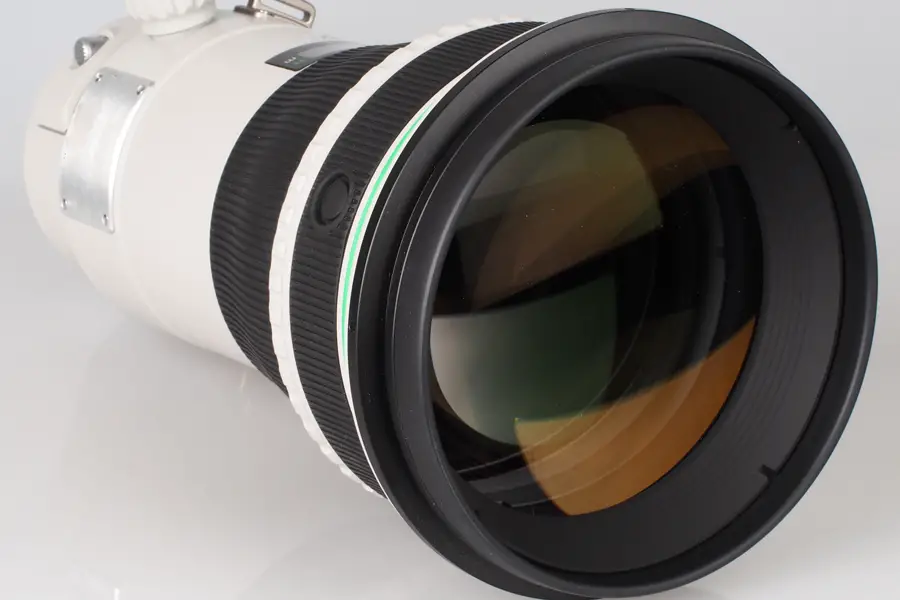 Canon Lens Reviews
If you already have an SLR camera with a single lens you probably already know how to use it to take high quality pictures but adding an advanced lens can take your photos a step further. There are different types of lens for different situations. Powerful zooms will get your subjects closer to you and if you need more light, a high-speed lenses is what you will need. Lenses often cost more than a camera. We've reviewed many lenses for you and highlighted the ones we think are the best below.
Most Popular Canon Lens
Canon 55-250mm
This lens using the optical image stability technology invented by Canon to keep your subjects clear and close. The lens is light and compact at is about 2.8 in wide and 4.3 inches long. It weighs just under 14oz and comes with a one year limited warranty. The lens has a zoom ratio that is as high as 88-400mm in the 35mm format. The speed of the shutter is just as fast as other lens without image stabilizing. The lens glass is designed for excellent imaging quality with it's special UD glass.
Max Aperture of f/4 – 5.6
1 Glass (UD) Element
Focal Length 55 – 250 mm
DC Motor, gear driven focus adjustment
2.8 Ft./ 0.8m focusing distance
– Anthony Dawson
Best Overall Canon Lens
Canon 70-300mm
This 70-300mm Canon f/4-5.6 Zoom Lens comes with a one year warranty. What we found best about this lens is it's images stabilizer is accurate and works in 3 different ways; in the event of hand shake, during image panning and also on moving objects. The lens is built to meet the needs of a professional photographer and yet easy enough to use and transport easy even for the hobbyist. The zoom can be locked at the 70 mm position and it has a very fast autofocus. It is designed for the EOS SLR models and measures 3 x 5.6 inches.
It is lightweight at 22.2oz
Telephoto Zoom 70-300mm telephotof/4.5-5.6 aperture
EMD to create background at larger apertures
Lens coat & element shaping suppressing flare and ghosting
One year warranty
– Anthony Dawson
Best Budget Canon Lens
Canon 50mm
The 50mm lens is something you will want to ad to your standard camera attachments. It's aperture is faster than a zoom lens at f/1.8. The lens will pick up many details even at a great distance and the end result in you will be surprised at the intensity of the sharpness. The price is very low for this less and nothing has been sacrificed to keep the price point that way; you should be able to use it regularly and for a long period of time while keeping it in great condition. There is really no reason to spend twice as much on a different lens when with this one the speed and quality will be nearly the same. Autofocus, color balance and extreme closeup precision. Comes with a one year warranty.
Lens is standard 50 mm
Has autofocus – extreme closeup precisio
Color balance: high quality
Measures 2.7 inches in diameter
One year warranty
– Anthony Dawson
Canon Lens Buying Guide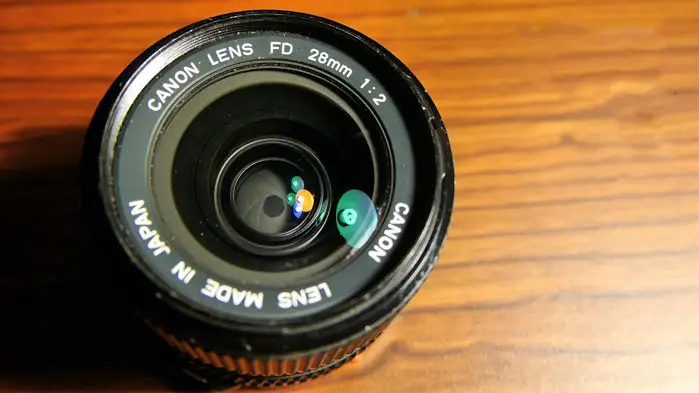 When you buy a Canon DSLR, the kit always includes a camera lens. Camera lenses are interchangeable, but you need to ensure that the lens will fit with your Canon DSLR. In fact, the very first thing to do after getting a Canon DSLR is buying camera lenses. Basic lenses that come with the kit take good pictures. However, there are instances that you need to switch out lenses to obtain extremely good photos. Here are some things to remember when buying a
Canon lens.
Canon Lenses for Different Types of Photography
When it comes to camera lenses, Canon is one of the very few dependable brands. Canon has a wide range of lens options. Canon EF lenses are for larger sensor DSLRs such as 5D and 1D. However, if your camera is for EF-S as EOS 7D and 50D, you may use both EF and EF-S camera lenses. EF-S camera lenses are precisely created for APS-C DSLRs since they have smaller sensors and mirrors.
There are lenses for portrait and wedding photography. These are the lenses that deliver images with blurred backgrounds. The lenses usually have smaller f number that can magnify the view to capture more light. These lenses are perfect for low-light photo sessions. Examples are Canon EF 50mm f/1.8 II, 50mm f/1.4 USM, 85mm f/1.8 USM and 24-70mm f/2.8L II USM.
There are also telephoto lenses for sports, action and wildlife photography. These lenses allow users to get closer to distant objects. The lenses capture details vividly that can be easily lost on larger views. Telephoto lenses have broad flexibility in addition to their zoom-closer capability. Examples are Canon EF-S 55-250mm f/4-5.6 IS and Canon EF 75-300 f/4-5.6 III, 70-300mm f/4-5.6 IS USM, 70-200mm f/4L IS USM, 70-200mm f/2.8L IS II USM, 70-300mm f/4-5.6L IS USM, 100-400mm f/4.5-5.6L IS USM, 200mm f/2.8L II USM, 300mm f/4L IS USM and 400mm f/5.6L USM.
When your goal is capturing even the minutest detail especially of flowers and insects, Canon has macro lenses for general close-up photography. Kit lenses are not capable of focusing close enough to capture and create decent-sized images. Macro lenses are speci fically created for such purpose. Some examples are Canon EF-S 60mm f2.8 USM Macro; Canon EF 100mm f/2.8 USM Macro and 100mm f/2.8L IS USM Macro, and Canon MP-E65 f/2.8 1-5 x Macro.
Next, Canon has several wide-angle lenses that are perfect for interior, landscape and architectural photography. These camera lenses can capture bigger views so you may squeeze big subjects into the viewing frame. Mostimportantly, the lenses are ideal when stepping-back is no longer possible due to barriers such as walls and corners. Some examples are Canon EF-S 10-22mm f/3.5-4.5 USM, 16-35mm f/2.8L II USM, 17-40mm f/4L USM, 8-15mm f/4L Fish eye USM and 14mm f/2.8L II USM.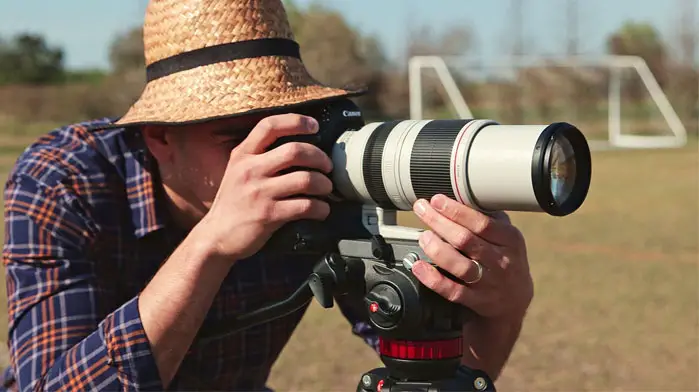 Finally, if you just need to level-up your standard camera lens, Canon also offers general purpose lenses for broader expanse, quicker focus, brighter aperture and better image quality. Aside from the standard lens kit, these lenses are perfect for day-to-day shoots. Some examples are Canon EF-S 18-200mm f/3.5-5.6 IS, 18-135mm f/3.5-5.6 IS, 15-85mm f/3.5-5.6 IS USM, 17-55mm f/2.8 IS USM and Canon EF 24-105mm f4L IS USM, 40mm f/2.8 STM, 50mm f/1.8 II and 50mm f/1.4 USM.
Canon Lenses for Beginners
Further, there are full-frame and cropped-sensor cameras. If you are a beginner, you are probably using the latter. You have at least four choices of camera lenses for beginners. First is the Canon EF 50mm f/1.8 II. This Canon lens is considered as one of the best camera lenses there is, and the most affordable for its kind. This camera lens takes amazing images that pop against its background.  There are two 50mm versions namely 50mm f/1.8 and 50mm f/1.4. However, the latter is better than the former in terms of performance and quality. The only downside is 50mm f/1.4 costs around $360 while 50mm f/1.8 can be purchased for only $100.
Second is Canon EF 50mm f/1.4 USM. The lens costs around $340, at least thrice that of 50mm f/1.8. This camera lens is for serious beginners since the camera has brighter aperture, better optics, focuses faster, quieter and captures more light than 50mm f/1.8. Other features of the camera lens are full-time manual focus, metal built and metal lens mount.
Third is Canon EF 40mm f/2.8 STM. This pancake camera lens is smaller and cheaper than other Canon lenses. Its thickness is less than one inch and its weight is less than 5 ounces. Don't underestimate its size, however. This lens shoots sharp images. Its cost is only $200 for such an amazing camera lens that you can take on-the-go. The aperture is not the widest, but wide enough to capture day-to-day images. This camera lens is perfect for a backup lens.
Fourth is Canon EF 70-200mm f/4L USM telephoto zoom lens. This camera lens gives you just enough zoom to capture your subject at a significant distance. While the camera lens cannot rival the quality of the images that actual long-zoom point-and-shoot lenses, EF 70-200mm f/4L can give you great shots of your subjects. EF 70-200mm f/4L is not cheap at around $650, but it represents the best value at its price range considering the quality of images it produced. Image quality is also consistent regardless of the range.
Conclusion
Canon designates an L for its high quality collection of camera lenses. These lenses are usually in an off-white color. L-designated camera lenses are known for their excellent image quality and sharpness. You will never go wrong with the optical performance and build quality of these camera lenses. They tend to be a bit pricier than other camera lens models, but they are worth every additional penny.
Evidently, there is a Canon lens to match any purpose whether you are a pro or a novice in photography. You may purchase any of these lenses to compensate the limitations of the camera lens that comes with the kit. The best part is the camera lenses are available for less than $700. In fact, you can get a decent camera lens for your Canon DSLR camera for only $100. Whichever you choose, it will produce truly interesting high quality images.