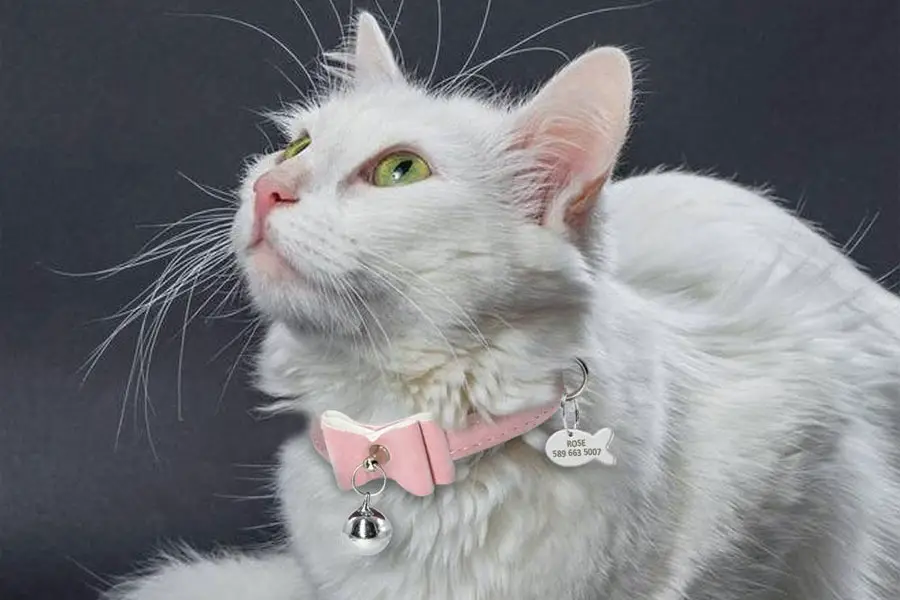 Cat Collar Reviews
Cats are great pets to have and in order to protect the ones you love, a cat collar is a necessity. Depending on your cat and your preferences you may have an indoor or outdoor cat. Either way, a collar can keep them safe if someone else finds them and needs information on the owner. By having a collar in the chance that your beloved cat were to go missing, your cat can be found, labeled, and brought back to you. The following cat collars are stylish and will help you know that your cat will be secure and safe.
Most Popular Cat Collar
S.K.L
The SKL Hot Pink Pet Collar with Sparkly Rhinestone for Cats and Dogs will allow you to style your cat in the most modern cat collar on the market. With the stylish bejeweled hot pink collar your cat is certain to stand out among your friends and families pets. For the most modern and refined look this cat collar has a rhinestone pendant in the shape of a heart to finish off the look. You can purchase this cat collar in several different sizes allowing you to find the perfect collar size to make your beloved cat comfortable while being the star of the show. The collar will adjust from 7.87 inches to 10.43 inches. This also allows you to maintain this prestigious cat collar as your cat continues to grow. Make sure to measure the size of your cat's neck to ensure you get the right sized collar for a comfortable fit.
Will allow your cat to standout
Gives your cat a modern and refined look
Rhinestone pendant in the shape of heart
Several different sizes available
Adjusts from 7.87 inches to 10.43 inches
– Anthony Dawson
Best Overall Cat Collar
ROGZ
The RogzCatz Small 3/8-Inch Glow Cat Safeloc Breakaway Clip Adjustable, Reflective and Glow-in-the-Dark Cat Collar is sure to help you know where your cat is at all times. For your cats safety the buckle on this cat collar was made to open if the collar gets caught on something. This will prevent your cat from getting injured. This collar is meant for cats that weigh between 6.6 pounds to 11 pounds. With this user friendly cat collar you can easily have a cat collar that will last and adjust as your cat grows. This collar has three different design options making it so you can find a collar that will match your cat's personality. It is adaptable for your cat's neck and can adjust from 8 inches to 12 inches allowing your cat to be secure and comfortable. There is a removable bell that announces your cat's presence.The material is a glow in the dark fabric and is activated once light hits the material allowing you to see your cat, even in dark areas. Underneath the collar, the grey material is reflective allowing the collar to be visible to cars. This is an extremely effective feature if your cat spends time outdoors.
The buckle will release if the collar is caught on something
Meant for cats that weigh 6.6 to 11 pounds
Buckle is adjustable and can adjust from 8 to 12 inches
Removable bell
Glows in the dark and reflective material is activated when light hits the collar
– Anthony Dawson
Best Budget Cat Collar
Coastal Pet
The Coastal Pet Products CCP7001SSO Nylon Safe Cat Adjustable Breakaway Collar with Bells is available in six different colors allowing for you to personalize your cats color to your favorite color. This cat collar is very stylish and your cat will be comfortable wearing it. The collar can adjust from 8 to 12 inches based on the size of your cat's neck. The Coastal Pet Products CCP7001SSO is made of nylon material for an extra comfortable fit. It has a buckle that was made to release if it gets caught on something. This safety feature will prevent your cat from getting injured while they explore. The bells on the collar will allow you to hear your cat coming so you will always know where they are.
Available in six different colors
Exceptionally affordable
Can adjust from 8 to 12 inches
Made of nylon
Buckle will release if caught on anything
– Anthony Dawson
Cat Collar Buying Guide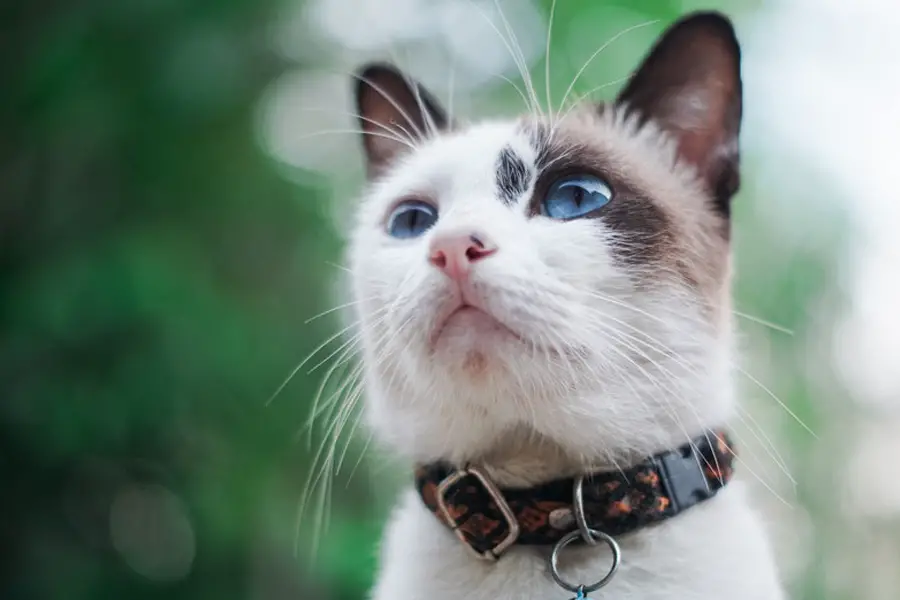 Cat collars consistently come in handy when you're dealing with a cat who likes to escape. If you have a cat, then it important to be sure it is safe. You do not need them to get picked up by someone you don't know or adopted to another house. Thus, it's always recommended to acquire your beloved pet a collar for her security.
A number of you may say your cat stays inside and does not really require a collar, but imagine your cat getting outside and becoming disoriented and lost. It is then when you'll wish you had gone ahead with the cat collar. In the end, it's always advisable to purchase your cat a cat collar to make sure it never gets lost.
5 Different Types of Cat Collars
1. Break-away Collars
The domestic family cat is among the most curious feline on the planet and is guaranteed to get into trouble. You may have heard stories about the way a cat was found strangled after becoming stuck on something with its collar. Breakaway collars are made to stop these dreadful incidents.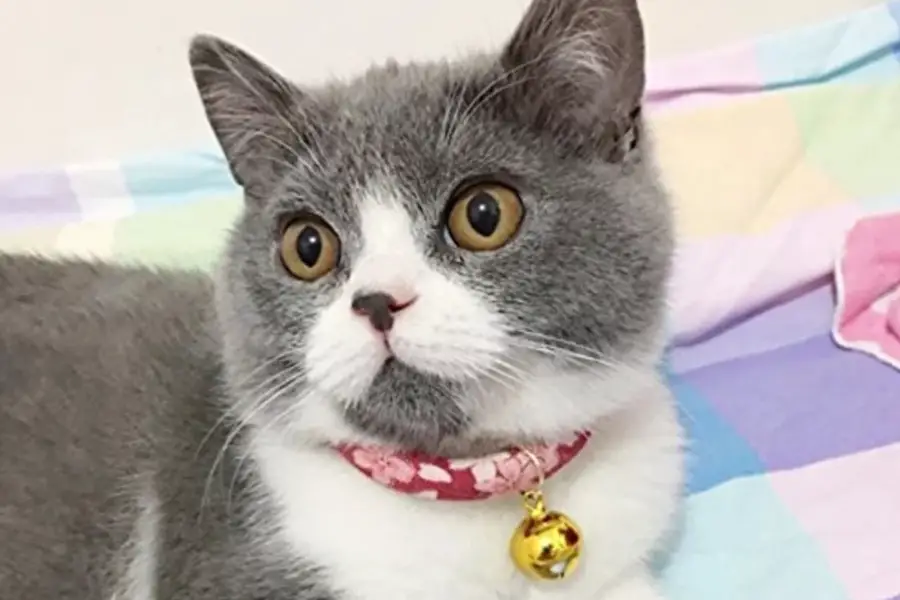 2. Decorative Collars
As the name implies a decorative collar provides style to your cat. It's ordinarily employed as a style accessory for show-cats. There are hundreds and hundreds of designs for you to select from but should you choose one that fits your cat's needs. We suggest that you acquire an elastic version. This will assist the cat in twisting out of its collar easily if he needs to escape.
3. Identification Collars
These collars meet the key role of collars. The collars include tags that contain information concerning your contact name and tags that show your pet has been vaccinated. The tags are available in a variety of shapes and sizes and can be purchased in a pet shop and later connected to the collar. Microchips are favored because nearly all of the tags attached to colloars can come off or be lost.
4. Flea Collars
If your cat cannot calm down because of ticks and fleas that keep on pestering them, these collars will be useful for the wellbeing of your cat. Flea collars need to be kept on at all times to be effective.
5. Magnetic Collars
Magnetic collars possess a magnet attached to the collar that allows only your cat (when wearing that collar) to enter through a door enclosure. This flap is created on your door and can be paired with your cat's collar. The internet is filled with videos that will show you how these work.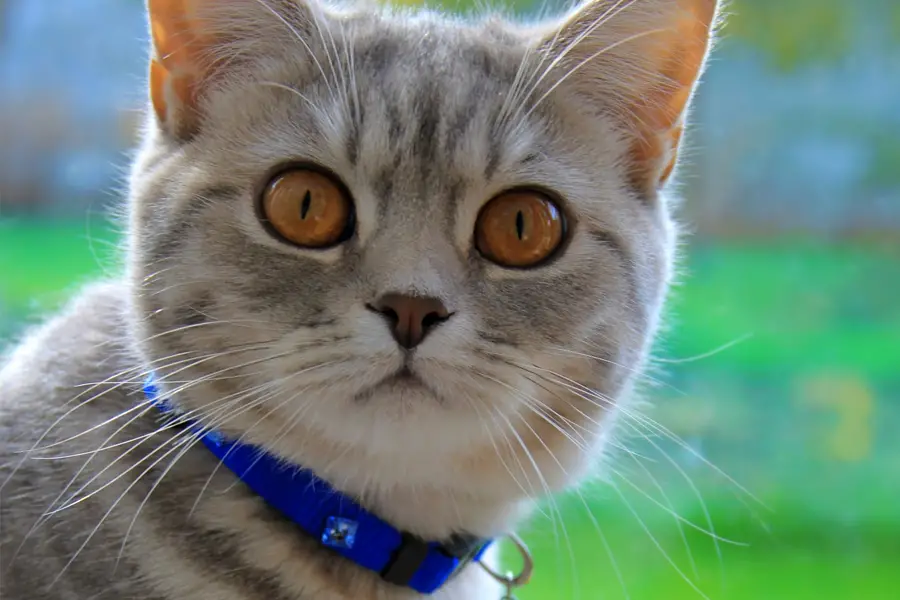 What Is The Best Way To Choose A Collar For Your Cat?
1. Know Your Reasons for Buying a Cat Collar
It's always important to evaluate your needs before purchasing something. The collar which you're purchasing should deal with your exact situation, and not cost too much money. Decide why you want the collar for your cat before looking at all the brands and styles.
If you merely need to have an ID for your cat, it's much better to put money into a simple tag. This is good for an indoor cat but when your cat will go outside more frequently it's very likely to eliminate the collar and consequently micro-chipping will ensure your cat remains permanently labeled.
2. Pick a Safe Collar for Your Kitty
Cats are also known to be more daring and inquisitive to the scope of being exceptionally prone to dangerous scenarios. Cat collars occasionally play the protagonist in scary tales of cats being strangled. Whenever you're obtaining a collar it's essential to be certain you obtain a breakaway-style collar which will readily come off when your pet is in trouble.
3. Consider Other Functional Designs
Collars include a bit of personality for your cat and could be of extreme significance if your furry friend ever gets into trouble. Start looking for designs that will suit the appearance of your cat. Vibrantly colored collars are particularly recommended, since they seem good at making your cat more noticeable.