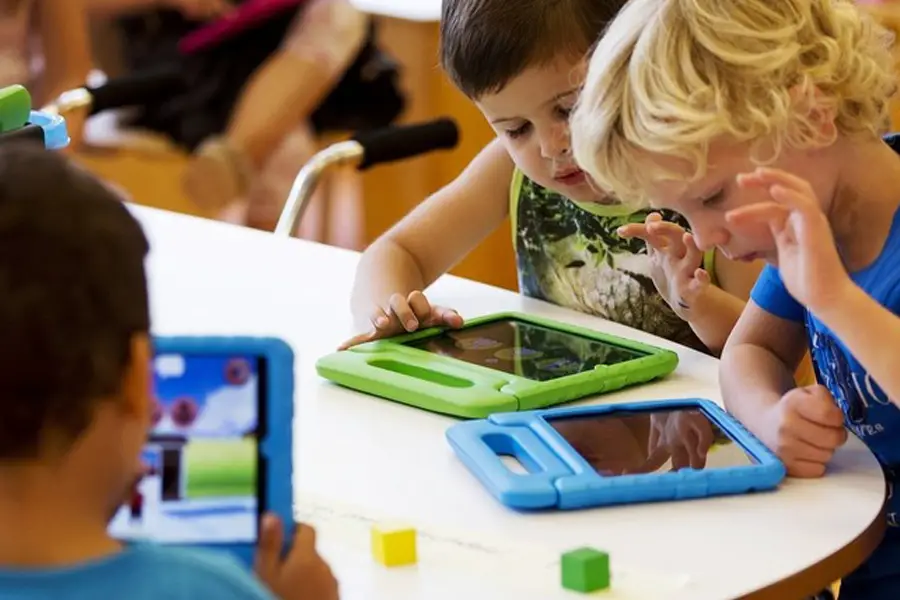 Childrens Early Learning Software Reviews
Software has been used to help assist learning for quite some time, and many of the software titles have seen a large share of success. Companies have learned that they can help children learn better by starting young, and keeping them entertained and focused. There are several types of children's early learning software available. Some of them focus entirely on one subject, such as math, reading or science. Still, others are more complete in their curriculum, offering much the same education that could be found in many of todays early learning classrooms.By mixing learning with fun, visually appealing games that hold your child's attention, these children's early learning software titles provide a way to help you feel sure that your child will be ready for school when the time comes. There isn't much greater of a feeling than knowing that your child is intellectually prepared for the challenges of life.
Most Popular Childrens Early Learning Software
Reader Rabbit
With 7 educational and super fun activities such as Raingear Forest Math, Silly Sandwich Shop, and Gumball Science, and more. You and your child can play in two ways, using a fun packed story or pick certain skills to improve on. The activities are auto adjusted so that your child plays on the right skill level as they progress. You can even track their progress and achievements, allowing you to reward them for doing well, and give them a sense of accomplishment when they see their progress reports. The progress reports are also great for helping to determine where you child needs to focus their attention to the most. With Reader Rabbit 1st Grade Capers on Cloud Nine, you have a fun, educational tool that will help your child get the most out of school and their studies. Exciting characters, movies, songs and experiences help your child learn to the best of their abilities.
Track progress with achievements and Progress Reports
Auto adjusting skill levels keep your child challenged
Lovable character's grab and keep your child's attention
– Anthony Dawson
Best Overall Childrens Early Learning Software
Jumpstart
With 40 built in, entertaining educational games, Jumpstart Advanced Kindergarten promises to help children develop their skills with the sounds of the alphabet, word and letter recognition, as well as comprehension skills. They will also learn about telling time, talking about places and so much more. Your child will go on entertaining and, all the while learning new things that will allow them to have a nice head start when they start school. Because it is visually appealing with a bright and colorful design, your child will easily stay focused and enjoy learning with Jumpstart Advanced Kindergarten. Your child won't have a greater time learning basic math, science and reading skills that they will with Jumpstart Advanced Kindergarten.
Learn over 40 skills in math, spelling reading and more
Fun is just around the corner for your child with unlimited learning and games
You and your child will play games, experience stories and other educational activities
– Anthony Dawson
Best Budget Childrens Early Learning Software
DigiGalaxy
DigiGalaxy features super fun and educational videos all about the alphabets, numbers, shapes and colors. This is one of the children's early learning software titles that focuses on all areas, in this case the alphabets, numbers, shapes and colors. DigiGalaxy, your child will learn every single letter of the alphabet and its corresponding sound, helping your child to build up a solid vocabulary base and set the foundation for proper, strong reading skills. Knowing all of the sounds of the alphabet and to which letter they belong will really boost your child's reading skills, especially their ability to pronounce new words. All of the videos are between 2 and 3 minutes long, making them just long enough to teach a lesson and short enough to maintain your child's attention. It really isn't any secret that children have short attention spans, which is DigiGalaxy focuses so much on keeping your child's attention. This learning game is easy to install and leaves a desktop shortcut so that you can get to it easily and quickly, so when your child is in the mood for fun and learning, you don't have to sift through an endless list of installed software.
Has videos that teach the letters and sounds of the alphabets, numbers, shapes and colors
Increase vocabulary with fun videos
Easy to install and use
– Anthony Dawson