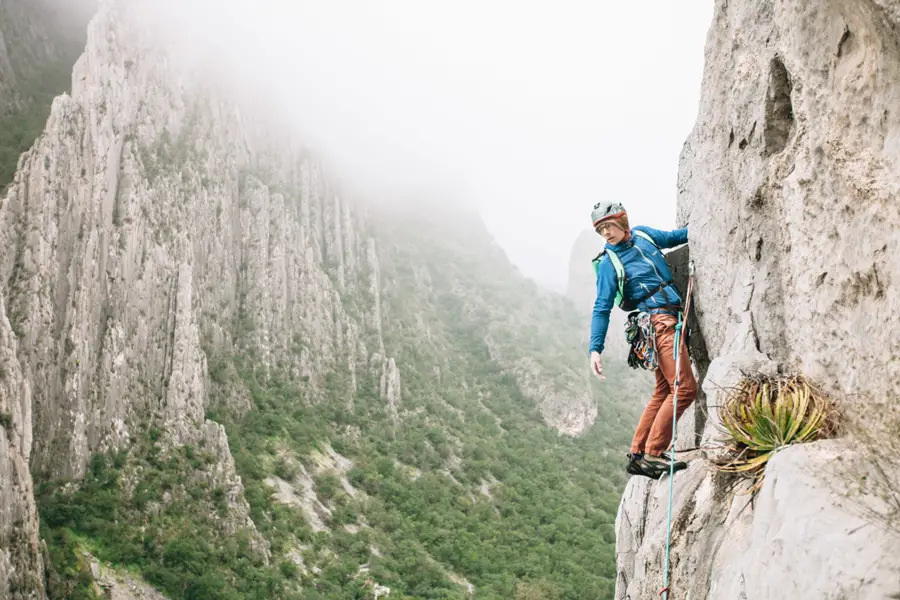 Climbing Helmet Reviews
If you love the outdoors and love climbing, chances are you are like most people and never bother to wear a helmet. You may consider them as an unnecessary expense but they can literally save your life. When you are climbing, the danger is in not only you falling but also the danger of rock and debris falling from above. This is the main reason why a climbing helmet is so important. A climbing helmet is usually made of strong plastic and is aimed at protecting your head from falling rocks and debris from above when climbing. It is important for you as a climber to always wear one even when the threat of falling debris is not immediately visible. Climbing helmets are usually quite light and do not restrict vision or movement.
Most Popular Climbing Helmet
Black Diamond
This is a great climbing helmet from Black Diamond and features a hybrid design. The helmet uses EPS foam that is molded and has excellent ventilation as well as a suspension system that is adjustable. The helmet is an upgrade of a previous model, which has better features and is even lighter than the previous model by 40 grams. This helmet has been completely rebuilt from the ground up, while still respecting its roots. The suspension has a customized wheel adjuster that facilitates fine-tuningthe fit of the helmet. The helmet is available in two different sizes. You may use the helmet for all types of climbing activities for your own safety.
The helmet offers excellent ventilation
Easy to adjust for maximum comfort
Comfortable for long hours of climbing or hiking
Lightweight and durable
Redesigned with advanced technology
– Anthony Dawson
Best Overall Climbing Helmet
PETZL
This is another excellent women's product from Petzl. This means that the helmet was designed specifically for use by women and features a system to adjust for ponytails that is patented, known as OMEGA. This OMEGA system facilitates easy wearing as well as easy removal of the helmet. The helmet has openings on the sides to provide ventilation and provides for the attachment of headlamps with four clips, which are optimally placed. An excellent feature of this helmet is the foam is completely washable and removable. The helmet has a mechanism for the adjustment of the webbing and even the headband to provide an even more precise fit according to the shape of one's head.
The clips for the headlight are well placed and are easy to use
The helmet offers flexible fit and comfort
The helmet is lightweight
It is an excellent choice for women climbers with long hair
Easy to remove the foam and wash for easy care
– Anthony Dawson
Best Budget Climbing Helmet
PRO
This is an excellent helmet from ProTec and is a classic helmet with a twist. It has a tough ABS shell that is aero-styled and is a classic skate or bike helmet with a 2 stage liner. The helmet features rivets that are made of stainless steel andthe strap is made of webbed soft nylon. It is designed to meet standards of various organizations; specifically it meets the standards of the ASTM for the skate industry and CPCS for the bike industry. These classic helmets are quite popular wherever you may go be it the park, the street or even when going on those long climbs. The Protec classic helmet comes in a variety of sizes which means that you will always find one that is a perfect fit.
Stylish design with comfort features
Comfortable for long term use
Approved for safety by leading organizations
Lightweight and durable
Excellent multi-purpose helmet for skating, biking and climbing
– Anthony Dawson