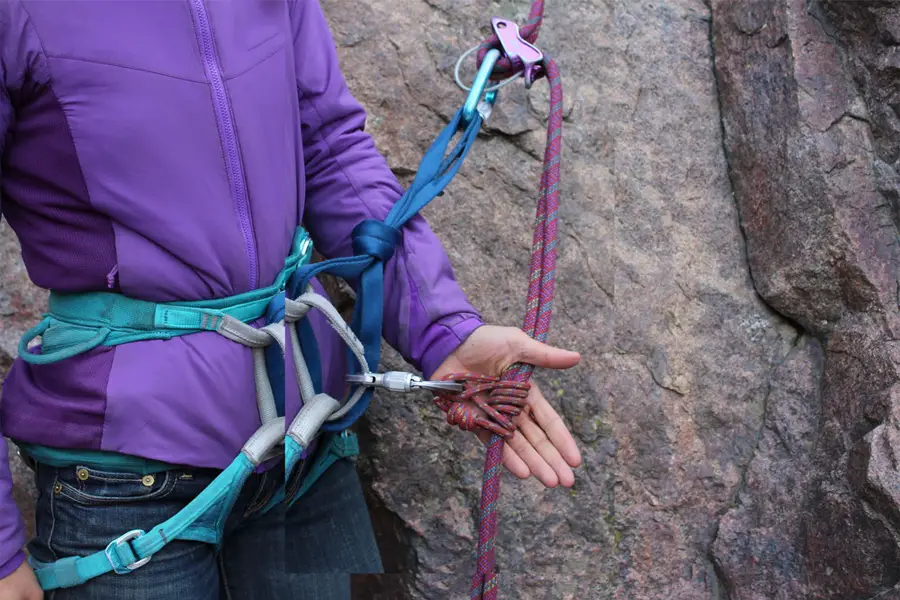 Climbing Rope Reviews
If you are an individual that loves the great outdoors and climbing, then you probably know that an excellent rope is an integral part of the climb. The rope literally determines whether you live or die. Climbing rope can add up to being quite expensive but if you consider the fact that it determines your safety then it is well worth the money. The rope is your "life line" that will lower you down safely and help you safely reach the top.
There are various types of ropes with different designs and materials as well as different budgets. Factors to consider when buying climbing ropes include the following: Kermantle construction, statistic versus dynamic, twin versus single, falls held, impact force, sheath slippage, static stretch, knot ability, dynamic stretch, sheath proportion, dynamic stretch, and length. It is important to know the specifics of your outing to determine the proper type of rope needed.
Most Popular Climbing Rope
Mammut
This is a solid 60-meter long rope that comes with its own bag for easy storage and to keep it clean from grit and dirt. Made by Mammut, it features the great quality associated with the brand. The rope is 10 mm in diameter, has 0 mm sheath slippage and the sheath proportion is 40%. It features six UIAA falls, it is 66 grams per meter, and has an impact force of 8.4 kN, 7.6% Elongation in use, 30% Elongation in the first fall. The rope is an all-rounder meaning you can use it for various purposes. The rope weighs in at 2 lbs and has a lifetime warranty from the manufacturer. It has a center mark and is considered a single rope.
Lifetime warranty
Storage bag included for easy storage
It can be used for gym climbing and outdoor climbing
The rope is lightweight enough to carry on long climbs
Provides durability, safety and practical use functions
– Anthony Dawson
Best Overall Climbing Rope
EDELRID
This rope is from Edelrid and is a single rope with a diameter of 9.8 mm just like stated in the title. The rope has undergone Thermoshield treatment to improve the rope's handling and features a rating of 6 UIAA falls, it weighs in at 62 grams per meter. The rope is available in length of 40 meters. The sheath proportion of the rope is 40%, it has an impact force of 8.8 kN with a static elongation of 9.3%, a dynamic elongation of 32% and a sheath slippage of 0 mm. The rope weighs 10 lbs when shipped and the rope has no dry treatment. The rope is recommended for sport climbing. This rope is simply strong, lightweight, and skinny which is exactly what every climber wants.
Excellent value of price and quality
Even though it's recommended for sport climbing you may use it for other types of climbing
The rope is durable and easy to maintain
Great feel, easy belaying, easy knots
It is lightweight enough for tough and extended climbs
– Anthony Dawson
Best Budget Climbing Rope
Wukong
This rope is from legendary manufacturer Wukong with a diameter of 6 mm and is dry treated, known as Duratec. This will prevent it from absorbing water which is normally the major cause of rope damage. Absorption of water also makes its handling difficult when used during below freezing conditions. The strands of the core and the sheath are separately treated, which provides for great reppelancy of water. The rope features a black center marker, weighs 56 grams per meter, has a dynamic elongation of 34.4% and a static elongation of 7.2%. The proportion of the sheath is 33.3% by weight. It has an impact force of 8.25 kN and it is rated at six UIAA falls. It is great for outdoor climbing. When shipped the package weighs 7.9 lbs.
Easy handling and use
Heat treatment makes this rope great for outdoor climbing
The rope is lightweight enough for long and challenging climbs
Durable and made for extensive climbing outings
The center marker is great for mountain and boulder climbing
– Anthony Dawson