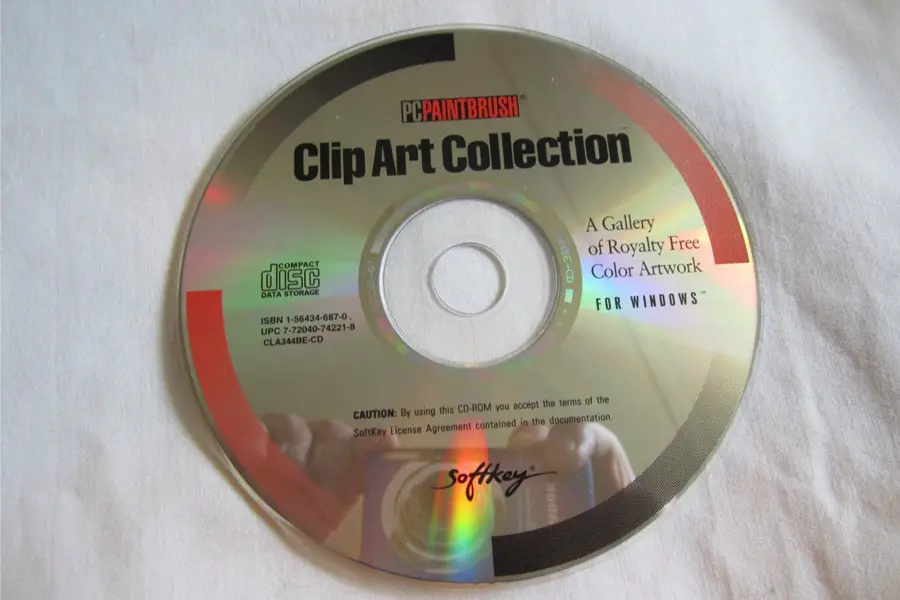 Clip Art Software Reviews
You can easily make your own greeting cards, educational illustrations, and presentations with the use of clip art. Clip art is a loose term for any illustration that's not stock photography, but designed for distribution or sale. In modern times many examples of clip art are stolen, but advertised free on internet websites. This clip art is often copyrighted and could get you into legal trouble if you're using the image as a business logo or making a profit from it.
Buying clip art software gives you the choice of up to a million different images, and the ability to design your own. When you buy the software you own it and you can do what you want with it without risking legal issues. There are several programs that include image search engines and animated images. You can gain access to royalty-free images in every genre with art software programs. Thousands of unique fonts and pictures available on a single program saves you time and money.
Most Popular Clip Art Software
ClickArt 950K
ClickArt 950k by Encore software is one of the most extensive clip art libraries. This art software includes over 200,000 vector images that you can change in size without reducing quality. Thousands of fonts and 100,000+ of images allow you to custom design projects with more options that you'd ever imagine. Fresh images are unique to ClickArt 950k, and haven't been used on other art programs before.
Most of this image library is found online, but you still need the program to access the images online. The online feature means you don't have to sift through dozens of CD's or DVD's to find the disk with the images you want. Images are divided into categories with full easy to read names and descriptions. This art library works with Windows 2000 and newer operating systems as long as the computer meets the low system requirements.
Incredible art library includes vector images, fonts, and color images
Images are displayed with fantastic detail
Expand or shrink images with an art illustration program
Extensive online library saves you space and time searching for disks
Great customer support from Encore
– Anthony Dawson
Best Overall Clip Art Software
Art Explosion 800,000
Nova Development is a major software producer that has several art programs for PC and Mac. Art Explosion brings you 800,000 images without downloading a single thing. Everything you need is included on 5 DVDs that don't require a membership or any additional costs. All images are superior quality and royalty free, and more than 80% colored images. 100's of categories and sub-categories allow you to find the images you're looking for.
Nova brings you one of the largest image collections with Art Explosion 800k. All images are available in popular JPG, GIF, TIF, and WMF file formats with easy to read full names. 32-bit browser software with full color previews includes over 120,000 color photos and backgrounds, close to 200,000 scalable vector clip images, and over 350,000 original graphics exclusive to Art Explosion. Drawplus 5 by Serif, an extremely powerful graphics editor, is included with this bundle.
Massive library of graphics and images available without downloading
Images are available in all popular formats
Images are divided into categories with easy to find names
Helpful customer service is included with purchase
Works great with other programs and many operating systems
– Anthony Dawson
Best Budget Clip Art Software
Art Explosion 750,000
Nova brings you yet another fantastic Art program that includes three-quarters of a million images in popular file formats. One of the most comprehensive image libraries you'll find in one place. 48 CD-ROM disks cover these images in great detail. Separated categories allow you to browse image by name or by category, so you can find the image you're looking for faster.
Art Explosion is the largest seller of Macintosh clip art and this collection includes over 300,000 of their images. An image viewer built specifically for OS X is included. Almost 80% of the images are in color, and 65% of them are vector clip art. As always, Art Explosion never requires an ongoing membership fee or any additional costs. Over 1800 pages of quality images are included with this program.
Massive image library includes 100's of genres
Categories make the image library easier to navigate
Great image quality
Most images are vector images that can be enlarged without losing quality
Physical catalog with images included
– Anthony Dawson
Clip Art Software Buying Guide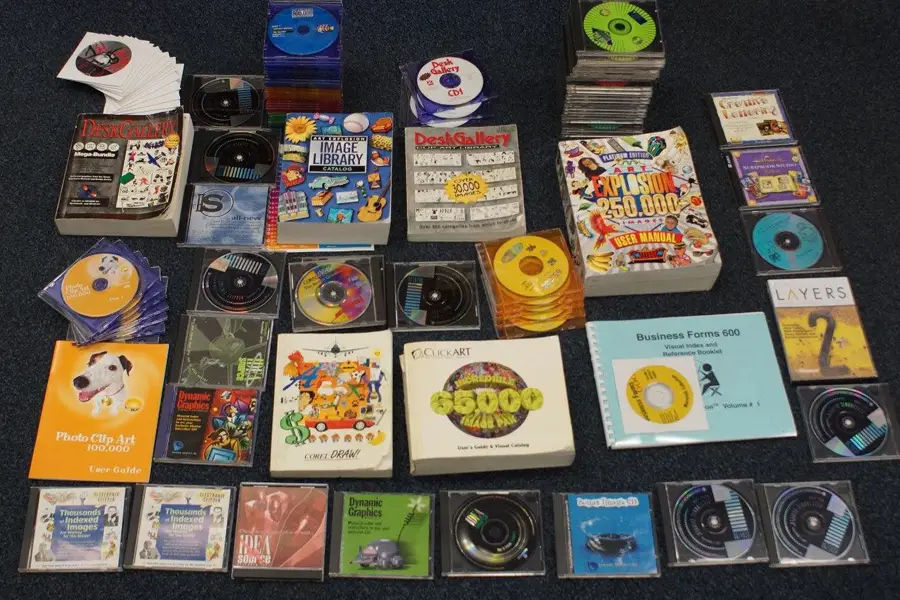 Clip art software allows you to design your own educational illustrations, presentations, and greeting cards. Clip art software gives you access to more than one million pictures and the ability to create your own photos. Clip art is different from stock photography.
Unfortunately, clip art illustrations are often stolen and advertised on various sites. Using stolen clip art can get you into serious trouble. Buying clip art software helps you avoid legal issues. It gives you access to many royalty-free photos of different genres. You get a lot of unique images on a single platform, saving your time and money. You can use clip art images on magazines, websites, logos and trademarks, mobile apps icons, corporate presentations, and infographics.
Benefits of Clip Art Images
There are some scenarios where clip art images are more suitable than stock photos. Clip art illustrates the subject to a universal audience. Also, clip art can fit into the text naturally. The different forms of clip art enable the designer to come up with attractive pages.
Backgrounds and illustrations can either create good or a bad impression. They provide information about the website and guide the visitor through the website. Getting the right stock image for your website requires time and money. Clipart images substitute photos because they save time and money.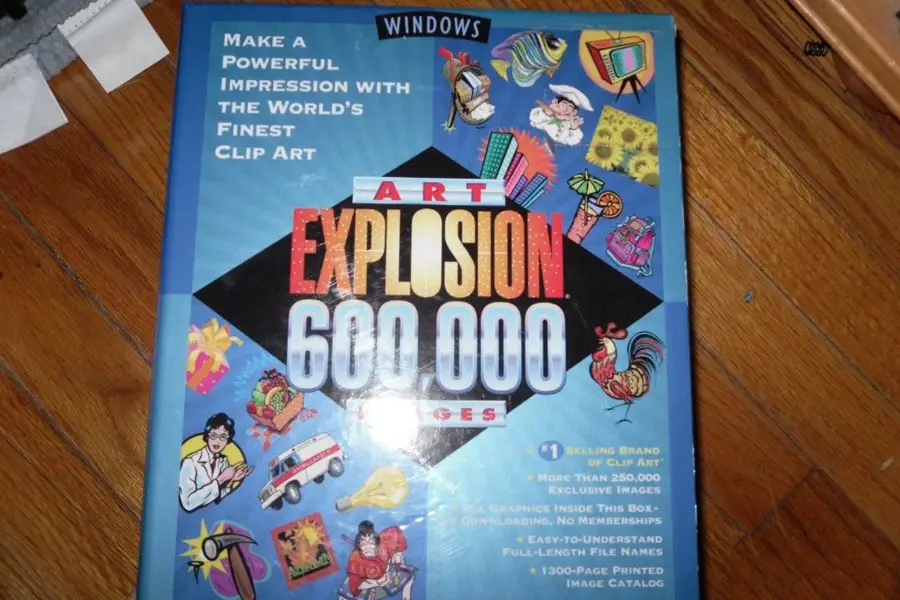 Types of Clip Art Images
There are two types of clip art pictures:
1. Raster Clip Art: Pictures are made up of a series of bits or dots. They can't be scaled and become skewed when stretched. Raster clip art uses extensions like JPG, BMP, PNG, TIFF, and JPEG.
2. Vector Clip Art: Collection of points that can be enlarged or made smaller without degrading the quality or proportions of the image.
What to Consider When Buying Clip Art Software
• Ease of Use
Good clip art software should be easy to use, even for beginners. The user should be able to understand the floating dialogues. The software should contain all the images. There should be no membership subscriptions or image downloads.
Also, the software should enable you to export your images to popular formats such as GIF, TIF, PNG, and JPG. It should be time-saving and direct. The software should enable the user to customize the text with different colors, font, and styles.
• Compatibility
The software should be compatible with different software. It should also be compatible with all printers. You should be able to scale the pictures without affecting their quality. The images should remain clear even after they are printed.
• Value for Money
The software should offer clear and in-depth tutorials on how to use the software. Ensure that the software designer gives you free technological support whenever you need it. You should be able to upgrade to the latest version without paying a dime.
• Availability and Flexibility
The website should be able to scale to different sizes without losing resolution. Ensure that there are no blurred pictures, even after scaling. You should be able to change the colors without a problem. Also, the software should allow you to change the lines to fit your theme. It should be separable such that you can pull out drawing components to come up with your illustrations.
• Available Offline
Some clip art software can only be used when the user is online. However, there is other software that one can use, even when there is no internet connection. Offline clip art software is usually robust, fast, and stable because there is no buffering. Also, there are times when you are not connected to the internet, and you want to create clip art images. Therefore, offline info-graphic software is convenient.
Conclusion
When looking for clip art software, ensure that it runs well on all operating systems. Also ensure that it contains a large number of vector clip arts that you can use on different fields such as business, animals, buildings, food, fashion, education, nature, environment, media, technology, religion, people, sports, transportation, tourism, and the medical industry.
The type of project and software price will determine which software you buy. Ensure that you go for software that suits your needs and has a wide range of features.