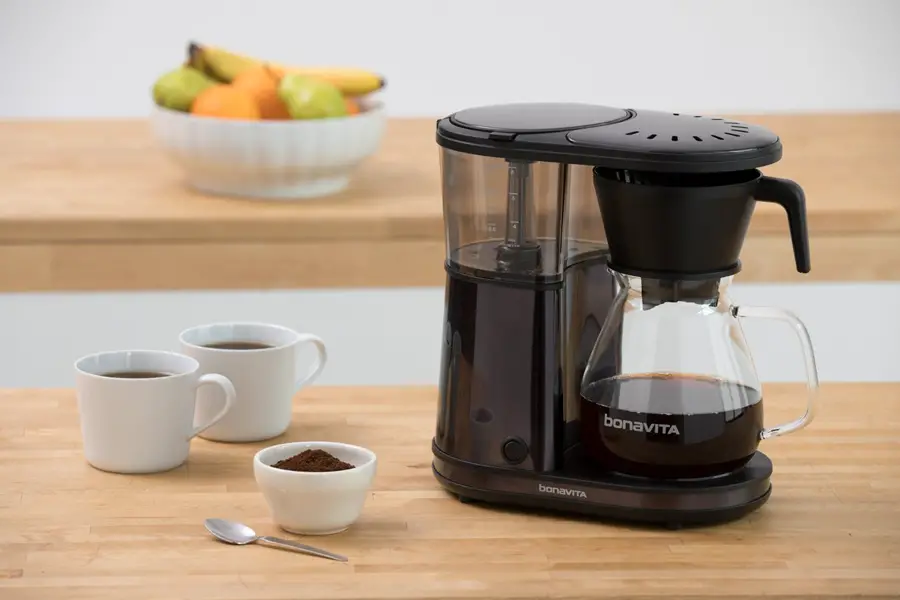 Coffee Maker Reviews
Coffee is a very cultural pastime around the world. Once a luxury item, coffee has now become an everyday product that millions enjoy daily. Grandparents, Mothers, and students alike are drinking coffee. Whether it is for the taste, medicinal qualities, or energy, people love to drink their coffee world-wide. Companies have attempted to provide coffee making devices that are easy to use at home. The devices reviewed below are coffee makers we recommend.
Most Popular Coffee Maker
Cuisinart
The Cuisinart DCC-1200 Brew Central 12-Cup Programmable Coffeemaker comes in a variety of colors including: Chrome, Black Chrome, Black Matte, Metallic Pink, and Metallic Purple. The different colors allow you to select a coffee maker that will match your style, kitchen and current appliances. The Cuisinart DCC-1200 Brew Central coffee maker is programmable providing a fresh cup of coffee when you are ready for it, without waiting. It offers dripless pouring and a very comfortable handle making the customers use more than satisfactory. The Cuisinart DCC-1200 Brew Central also has a pause button which allows you to temporarily stop the brewing process to get a fresh cup of coffee. The Cuisinart DCC-1200 Brew Central has a charcoal water filter and gold tone filter that creates an impeccable coffee flavor. When you purchase the Cuisinart it includes an instruction book that gives ideas about how to make the perfect cup of coffee.
Programmable
Comes in five different colors
Dripless pouring
Pause Application
Charcoal water filter
Makes up to 12 cups of coffee
– Anthony Dawson
Best Overall Coffee Maker
Bonavita
The Bonavita BV1800 8-Cup Coffee Maker is smaller and perfect for small spaces, individuals and couples. Do not underestimate its size. The Bonavita BV1800 8-Cup Coffee Maker has a 1400 Watt heater that heats the water to the perfect temperature; the water temperature can range from 195-200 degrees Fahrenheit. When the water is at the correct temperature the coffee grounds are then met with the water allowing for the best cup of coffee possible. The coffee maker is made up of high quality stainless steel. The Bonavita BV1800 8-Cup Coffee Maker makes eight cups of coffee to perfection. There is only one control which is the on/ and off switch; which again makes the coffee maker very simple and easy to use. This coffee maker also brews very quickly and brews an entire pot of coffee in around 5 minutes. The Bonavita BV1800 8-Cup Coffee Maker has a clear water reservoir making it easy to determine the needed water levels for the coffee you are brewing. It comes with a 2 year warranty.
8 Cup Coffee Maker
Stainless Steel
Heats water up to 200F
Brews a pot in about 5 minutes
2 year warranty
– Anthony Dawson
Best Budget Coffee Maker
Mr. Coffee
The Mr. Coffee BVMC-SJX33GT 12-Cup Programmable Coffeemaker is a great coffee maker to have in the kitchen. It was recognized as one of the best products of 2011 in a consumer research magazine. The Mr. Coffee BVMC-SJX33GT coffee maker has a removable filter that you can add coffee grounds as you please. This makes creating the perfect cup of coffee a breeze along with an easy cleanup. There is a handy application to this coffee maker which users love. There is a pause button that can be pressed before the entire pot is finished brewing. This enables you to make yourself a cup of coffee before the pot has finished brewing, and then let the coffee maker finish brewing. The Mr. Coffee BVMC-SJX33GT 12-Cup Programmable Coffeemaker also has a cleaning cycle which allows you to clean the coffee maker even easier. The Mr. Coffee BVMC-SJX33GT 12-Cup Programmable Coffeemaker keeps your coffee warm for up to two hours and then automatically shuts off. It makes up to 12 cups of coffee and is programmable so you can wake up to a fresh cup of coffee without waiting.
Programmable
Removable Filter
Cleaning cycle
Pause Application
Makes 12 cups with an automatic shut off after 2 hours
– Anthony Dawson
Coffee Maker Buying Guide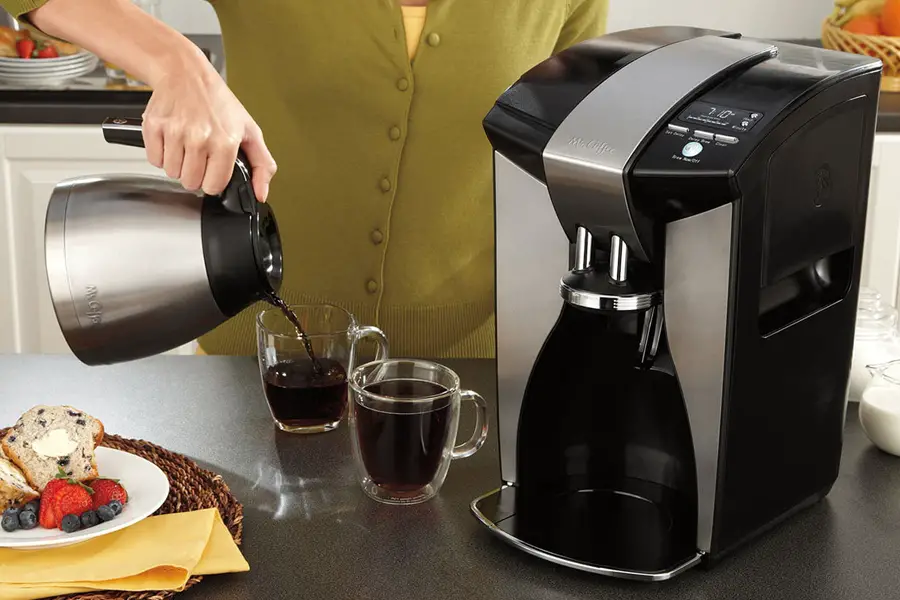 Finding the Best Coffee Maker
Every single morning millions of people wake up and either have a coffee pot started or go through the motions of starting one up. If you fall into that category then you probably cannot live without your morning cup of brew. You may be happy with your cup every morning, but there is going to be a time one day in the future where you are going to want to purchase a new coffee maker. When that day comes, you will want to pick out an option that is going to give you the best of both worlds, caffeine and taste. Without doing a little bit of research and adhering to some tricks and tips in regards to getting the best, you will be sorely disappointed with what comes out of your machine. It's with that in mind that the following solutions will hit home for you and your family.
How Much Coffee Do You Need?
This is not a philosophical question, nor is it meant to get you to think about the consumption of caffeine in a negative light. It's serious. How much do you drink? Not only yourself, but your family and friends as well. This is a good question to ask because if you know that you're brewing a lot of pots over time, you will need to get a big machine. 12 cups is around standard, but there are some solutions that are greater and even professional grade options you can have set up to drip when you need it most. Deciphering what your wants and needs are may be as simple as moving forward after you've determined this solution straightway. If you don't really drink that much, then you may be a prime candidate for a solo cup or a maker that only works within small brewing cycles.
Espresso or Just Coffee?
The next question that needs to be asked is in relationship to what you're going to want to drink most. Some people want a jolt and will opt for an espresso maker and some want to get with the basics, or just want a cup of the good stuff. No matter what you decide to get, you'll want to determine which is right for you. Espresso machines that are also coffee makers can cost you a pretty penny, but they deliver on a lot of levels. If you want to just keep things simple, then you'll want to avoid complicated machinery. You'll need to decide what you want based on whether or not you are going to go into the fancy stylized drinks or not.
Coffee Makers with Automatic Start and Stop
One of the most important things that you will need is a simple off timer. Leaving a coffee pot on all day is not going to be a good thing, and it could pose disastrous results for your coffee maker. Making sure that there is an automatic stopping point and automatic start can not only save you time, it will save you the distress of wondering whether or not you left the pot on all day. It may seem like something that doesn't matter, but anyone who's ever had to come home to a fried coffee pot with a burned carafe, should definitely take note.
The Coffee Maker Filter Debate
A lot of people use paper filters. There's nothing wrong with that, unless you have particular tastes. Mesh filters that are reusable will make for a more favorable brew as it gets the oils and the deposits of the grounds into the carafe. It's definitely something many people debate on a regular basis. You may not readily agree with this, but it's absolutely important to understand. Higher end options will often times come with a mesh filter, but you will need to clean it out more often. The paper option isn't awful, but some may not like the way it traps the oils and flavors of certain beans.
Coffee Maker Warranty Information To Consider
Look for a warranty that is at least a year in time. If you get 1 full year of use from your coffee maker, then you're going to definitely be in good hands. If it lasts longer, that's grand too. A solid warranty will protect you against certain issues that may arise. It may be something trivial for some, but for others it's very important to look at. Do not allow yourself to buy anything that doesn't come with a fully guaranteed protective warranty against factory malfunctions and other problems that may ensue from normal use.
Bells and Whistles For The Aficionado
The last thing you want to consider is whether or not you need all the bells and whistles that some coffee machines come with. Certain options will do more than just drip coffee into your carafe. Some will steam milk, add creamer, and do a lot of other things that you may or may not be aware of. It will be a great overall solution that you definitely want to investigate, if you want the ultimate brew every morning. The more bells and whistles that you have available to you per cup will dictate the cost a great deal. Some options could run you into the thousands of dollars, which could break even the most generous of budgets.
Most consumers just want a standard drip coffee machine. There's nothing wrong with that, and there are definitely great brands to consider. In the end, you will want to look for something simple, and functional. Pricing a good option out will definitely help you narrow down the search, and the above tips and ideas will give you a good amount of information to make comparisons. If you're stumped, however, then by all means look at consumer reviews and see what people are saying.
One thing is for sure, you do not want to use haste in your decision to purchase coffee makers. There's just too many variables that you'll want to keep in mind. If you just buy whatever is cheapest, you will be sorely disappointed when you go to make a cup of your favorite roast.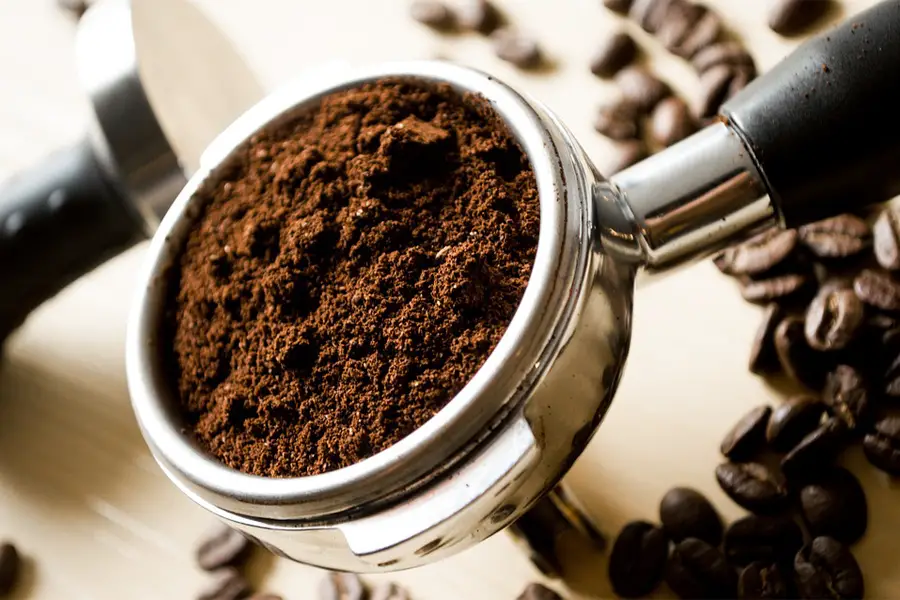 Cleaning Your Coffee Maker
Even the best coffee maker that you can purchase will need to get cleaned. You will not be able to get a clean and fresh carafe over time, without doing some specialized solutions. If you have a glass option, for instance, you will find that the daily grind will cause it to stain over time. These stains could get severe enough to cause the taste of your drip to be quite different. To combat that, you'll want to look into learning how to clean it properly
Coffee Maker Minor Cleaning
After each time you make coffee, make sure that you drain the carafe and clean it with soap and water. Rinsing it completely and letting it dry will help with the minor cleaning options. That's just the preliminary stages and will help in the long term. This of course is not the only thing you'll need to do, but it helps maintain the longevity. As stated above, even the best coffee maker will have stains after a while. Minor maintenance can assist in a lot of ways.
Coffee Maker Deeper Cleaning Options
The filter is going to be your first thing to clean out well. If you are using a mesh filter you will want to clear it out and possibly even run it through a light cycle in the dishwasher. Replacing the mesh filter is a good option as well. If you don't have a mesh filter and are using paper options, than you won't need to follow through with this option, so you can easily move forward.
The Actual Coffee Maker Cleaning Cycle
You should deep clean at least once a month. You'll want to clean through the residue that is left around the filter and the carafe due to the oils in coffee. Build up will cause even the best coffee maker to make awful tasting brews. Once a month fill the reservoir with a mixture of water and vinegar. You should have a ratio of around 50% or 1:1 so that you can run through this process. You'll want to run a full cycle of brewing with this, and let the mixture sit for a couple of hours.
After you have done that, you'll want to run water through the regular cycle. You'll want to continue to run cycles until the odor is no longer there. After a few cycles you will lose the odor. You will then want to wash your carafe with soapy water and let it dry completely. After you've done that you will be able to use your coffee maker yet again and enjoy it.
For tough stains, you can use ice and salt in the glass or metal carafe option. Take the ice and salt and add a little water. Make sure to cycle through that and spin things around. It will clear the glass and will clean the stains a bit easier. Do this once a month as well and you will have a fresh, clean, brew every single month. Again, do it around once a month, and keep to the minor maintenance overall.
Coffee Maker and Coffee Grinders
The best possible coffee that you're going to make is through a variety of ways. You'll want to seek out the best coffee maker and also the best coffee grinders. The combination will definitely be the best thing for your daily routine. Experts have stated that the best way to get your caffeine fix is to grind whole beans right away. If you haven't tested this method out, or you're wondering how to use a coffee maker with a grinder in unison, you'll want to pay attention to a few details to help you get moving forward.
Finding The Right Options for Your Coffee
Before you can explore this method, you will want to locate the best coffee maker. Look for brands and items that are reviewed well and aren't too high in price. Unless you are thinking about making espresso drinks, you don't need something extremely fancy. Finding the best will take a little time, but you will see that there are definitely good choices available today. Aside from that, you may want to look for a separate grinding unit. There are some that have the two intertwined, and if you're going that route, make sure that you read the instructions and run a few test runs before you start making this a part of your routine.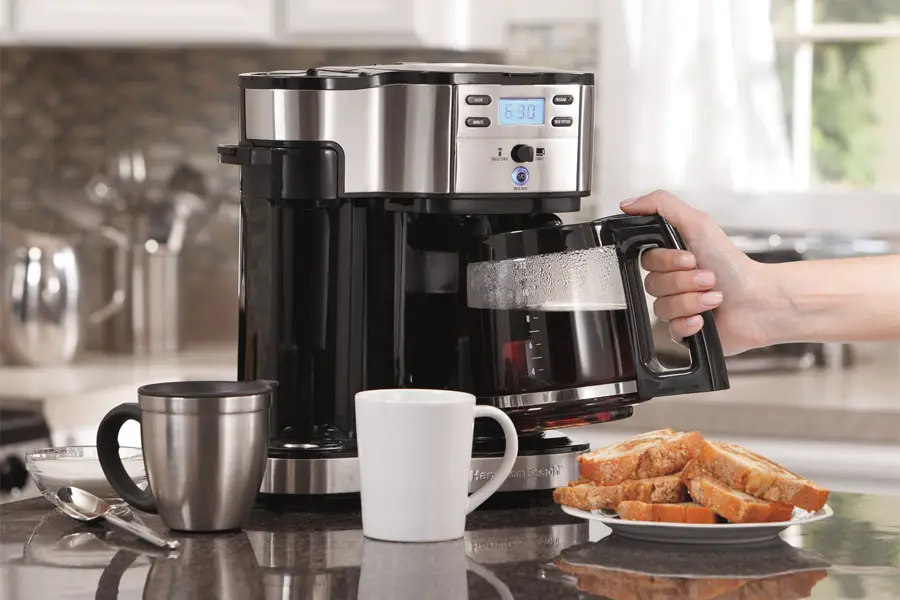 Making The Best Coffee
In order to ensure your cup is amazing, make sure that you take the time to find whole roasted beans. You will not want grounds any longer, you'll want to look for whole options. Whole beans will be fragrant and add a sense of aroma to your kitchen. The key with this method is to not grind beans in advance. It may be tempting, you may want to do it to save time, but if you want to have the absolute best brew, you'll want to wait until you're ready. That's where the best coffee maker solution can come in handy, as it will come equipped with a grinder that you can set and forget. Just fill with water, beans, and program it.
Filtered Water for an Added Touch
Once you have decided on your solution and you've done a few test runs, you will want to use filtered water. Don't use tap water as it will leave your coffee with a tad bit of chemical aftertaste. It may be subtle at first, but it will definitely be there. You'll also want to use a mesh filter to get the full oils from the coffee grounds that are freshly prepared with the grinder. Most coffee makers will be easy to program and use, with a learning curve that is quite low in comparison to doing everything manually and then hand pouring.
In the end, getting the best caffeine push will be simple and easy. If you're using one unit that grinds and makes coffee at the same time, then you will definitely have it easy over time. However, if you are using separate units, just allot 15 – 20 minutes extra in your schedule to get the combination just right.
When you want to make coffee every morning, it's going to be a good decision to invest your money in a top quality coffee maker. You can easily save yourself hundreds of dollars by opting to bring a coffee from home instead of picking one up every morning on your way to work. Having a quality coffee maker also offers you the ability to make delicious coffee from home at any time of day, whether you are having company or just want to unwind. The coffee makers also offer you convenient features like being able to time when your coffee is made, so that you can wake up to your deliciously smelling favorite brew.
Variety Of Coffee Makers
There are many different coffee makers that you can go with, it's easy to find a variety online and all with varying prices. Choosing the right coffee maker for your lifestyle and budget only takes the time of sorting through the options and landing on what works best for you. If you want to know more about how a coffee maker performs, be sure the browse through online reviews of coffee makers so you can get a better idea of what they are like in functionality.
Some of the popular brands for coffee makers are Keurig, Cuisinart, Melitta, Nescafe, Mr. Coffee, and other brands. There are some models that can easily cost you hundreds of dollars. Depending on the type of coffee that you want to make and how many features you want, it's going to take some time to sift through which will work the best for you. Be sure to watch videos of the coffee makers to see how they perform firsthand and to look through various online coffee makers reviews in order to see how other customers enjoyed using their coffee makers.
Investing In Coffee Daily
If you are going to be using your machine daily then you will want something that will continue to work for you. Waking up to a broken machine is a quick way to ruin your day. Be sure that you have a reliable machine and a system that will always offer you freshly brewed coffee, when you decide to invest the money in purchasing a high quality coffee maker that can meet your coffee tasks.
The best coffee maker is going to be the one that is easiest to do, something that you can use regularly that is going to brew you some delicious coffee. From a regular drip coffee pot to a french press and other impressive models, there is something for everyone so that they can brew their own delicious brew right from the comfort of their own home. Buy a coffee maker and have the option of waking up to your favorite cup of coffee every single day, have coffee with friends after a great meal, or sit by the fire and sip coffee while reading a book. There are many occasions, not only the morning time, that it would be enjoyable to have a quality coffee maker in your home.
Most houses have a coffee maker, at least one, if not many. Coffee makers are probably one of the most popular small appliances that can be found in virtually every home, office and even in RVs and on boats. However, many people purchase a coffee maker without giving a lot of thought about the quality of the coffee maker itself. In fact, some people have the idea that one coffee maker is just like all of the others, and that they all make coffee in exactly the same way. However, if you have ever purchased a coffee maker that was of high quality and then put it in a head to head comparison against one that was purchased strictly for the purposes of being the most economical model that you could find, there is a good chance that you have noticed a huge difference in the taste of your coffee.
Some coffee makers are designed to be purchased as cheaply as possible. The problem is that typically, they are also made very cheaply when this is the sole reason for their design. They have a tendency to leave a foul taste in the coffee and they can ruin even the best brands of coffee, often making them taste like some type of economy brand straight out of a metal can. On the other hand, the most expensive coffee makers come with all the bells and whistles and often are designed specifically to make coffee taste its best. By the same token, these coffee makers can actually help the economy coffee taste better, making it drinkable for some.
The average person wants their coffee to taste good and those who really love their coffee will probably use high quality coffee that cannot be purchased just anywhere. In addition, you probably want to choose a coffee maker that will make the coffee taste its best. However, there is a decent chance that you do not want to spend hundreds of dollars on a single coffee maker. Rest assured, you do not have to. It is possible to find high quality coffee makers that make the coffee taste good without spending too much money on a single appliance.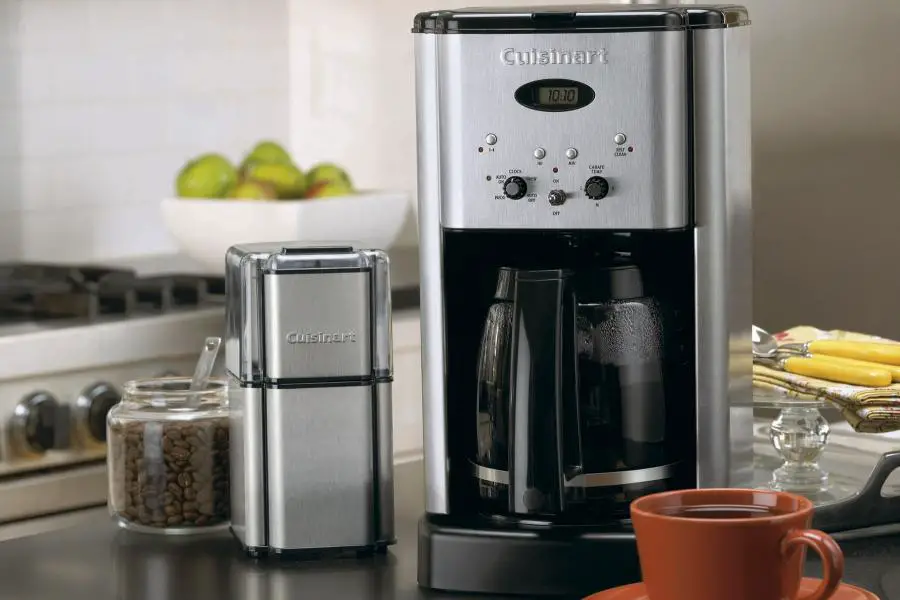 While it is true that you probably should steer clear of the cheapest coffee makers available on the market, the same could realistically be said for the ones are the most expensive. It is very easy to find a nice, high quality coffee maker that is reasonably priced and will get the job done just fine. Your best bet is to purchase one from a reputable company that has a longstanding reputation of producing high quality small appliances for the home. In addition, you should take note of where you purchase the coffee maker. While making a purchase at a discount store is fine, you want to avoid making purchases from locations that only sell off brands and that price their home appliances far below half of what they would cost anywhere else.
If you purchase a coffee maker from a company that is widely known, you should be able to expect to have coffee that tastes great and you should expect the appliance to work well for a long time. If you really enjoy drinking your coffee, choose a coffee maker that will allow you to enjoy it fully without any metallic taste or tasting plastic that has leached into the water. This will help you enjoy your coffee to the fullest extent possible.
Coffee makers tend to be extremely user-friendly. No one wants to fuss with complicated coffee makers early in the morning on their way to work. Coffee makers typically feature a single button, and little more than that in terms of controls. The coffee will almost always be very hot immediately. It can be difficult for people making the coffee to control the temperature of the coffee properly, as they would with a microwave oven. People that own coffee makers are used to letting coffee cool or heating up coffee that they've let stand for too long.
People breaking their coffee maker's carafe is not uncommon. Usually, replacing the carafe is a simple matter. Most people won't have to purchase an entirely new coffee maker just because they damaged the carafe. Finding a carafe that fits the rest of the existing coffee maker is often a matter of finding one with the same size specifications.
Filters
The majority of coffee makers require paper filters. Most of these paper filters are available at the majority of supermarkets. Most people won't be able to purchase the paper coffee filters along with their coffee makers: the department stores that sell coffee makers are less likely to carry them. Customers will have to purchase their coffee filters along with their coffee.
People that fail to use filters in their coffee makers will make a mess at best. Using filters is crucial to the creation of good coffee that's free of unsightly coffee grounds. When the filters break at the wrong time, the coffee grounds can easily become difficult to clean.
Cleaning the inside of coffee makers tends to be very cumbersome, given their structure and the fact that they have few detachable parts. People will usually have to scrub them by hand using paper towels and other cleaning tools.
Overheating Coffee Makers
Leaving coffee makers plugged in for long periods of time, depending on the model, will make the carafe feel very hot. People that are planning on keeping a supply of coffee around for a long period of time, such as people that are holding a party and serving coffee, should unplug the coffee maker periodically to prevent the device from overheating.
Leaving the coffee maker unplugged for long periods of time with the coffee inside will also tend to make the coffee inside feel cooler. Keeping coffee at the right temperature with many coffee maker models is a tricky balancing act.
Capacity
One of the things that distinguishes coffee makers is their capacity. Usually, people can make a full pot of coffee at any given time. However, there are smaller coffee makers that have a more limited capacity, and are more suitable for the preparation of smaller amounts of coffee. People choosing to purchase coffee makers should consider how much coffee they will want during a given morning, and make their selections accordingly. There's only so much variety when it comes to coffee makers, but most customers should still be able to get what they want.
It's strange how coffee has become such an integral part of almost everyone's lifestyle now, many people will actually struggle to get through the day without their morning cup of coffee, and many people even have coffee at multiple times throughout the day. This demand for coffee has led to the coffee maker – a quick and convenient solution for heavy coffee drinkers. But are coffee makers really the best choice, or do their disadvantages outweigh their advantages? We'll find out throughout this article.
Advantages
First and foremost, the most obvious benefit of a coffee maker is that you will get the same kind of coffee each time you decide to have a cup, there is pretty much no inconsistency since the machine is doing all the work. In addition to this, there are many machines that have a "keep warm" function which allows you to have a cup of hot coffee whenever you please!
If you're leaning more towards the commercial side and maybe have an office where you deal with your clients then a coffee maker can help you make a great first impression. There are numerous different designs to choose from but it's safe to say that they all have a very sleek design and convey a feeling of luxury – your clients are sure to think that you are a great businessman and are more likely to do business with you because of that!
The two most major benefits are by far the convenience and the fact that you can benefit from a nice design which is especially important for some people, but there are many more benefits. Just one of these other benefits would be that coffee makers can be very inexpensive and timely in the long-term, we'll talk about this more in detail in the next section.
Disadvantages
The biggest disadvantage with a coffee machine is perhaps the fact that they can be quite expensive in regards to the initial purchase. In the long-term they are definitely more cost-effective and will save you a lot of money as well as time, but the initial purchase is what turns some people away and they struggle to see the benefits that the machine will have in the future. Even though you might think that purchasing a cheaper model will solve this problem, it won't. This is because these kinds of machines are made to be low-quality and thus won't last very long.
Another disadvantage is that coffee machines can sometimes take up a lot of space in the kitchen or in your office and so this can be a huge problem. One way to counteract this is to prioritize what you have in your kitchen or office and perhaps throw some equipment or appliances out that you no longer need. If this isn't possible then your next best option would be to opt for a smaller model, fortunately they come in a whole array of different sizes and capacities.
Conclusion
So as you can see, there are numerous different advantages and disadvantages to using a coffee machine but the advantages are more long-term. There are some clear disadvantages that present themselves in the short-term and this is what turns many people away from the purchase.
By reading the sections above you will be able to get a good understanding of what you can expect with a coffee machine and should be able to make a much better decision when it comes to searching for the right machine for your needs.