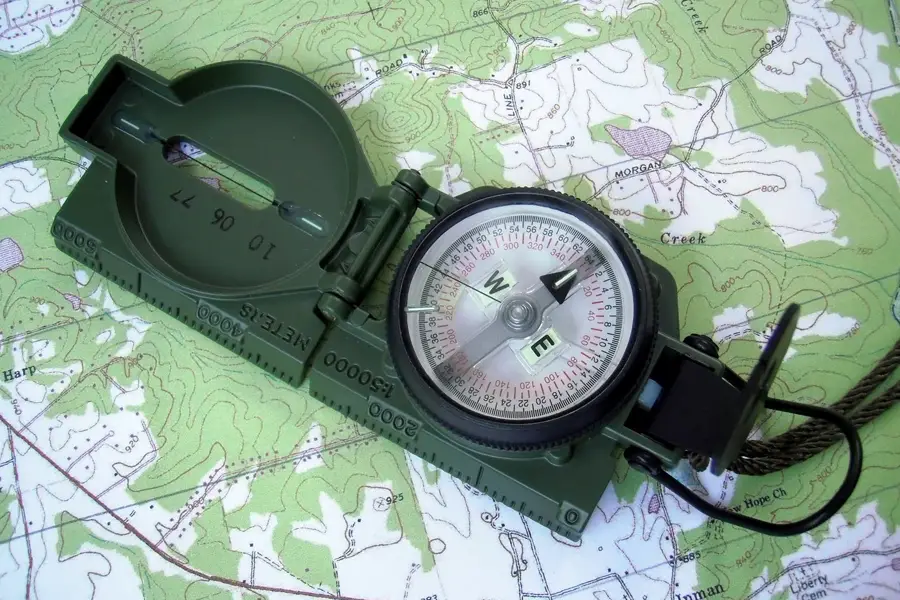 Compass Reviews
A compass may seem old fashioned, but it's a tremendous tool that has been used for centuries to point you in the right direction. If you're not adept at reading stars, having a compass while camping or hiking is a wonderful investment, because should your GPS or phone die on your, the compass will still show you the way home. It's the tried and true method for determining what direction you're going, with unbelievable accuracy. In fact, you shouldn't be caught dead in the wilderness without this tool, along with an accurate map. These two combined are lifesavers. What the compass helps you to do is orient yourself on the map. You're able to identify features and pinpoint your position with ease. Learning to use the combined forces of a map an compass is a wilderness skill that you shouldn't even attempt to venture forth without understanding and being adept at. There are digital compasses, and even more reliable are the floating needle compasses. When you purchase a high-quality model, the floating needle compass will never let you down.
Most Popular Compass
Cammenga
When you're not looking to drop a ton of money on an advanced tritium compass, a phosphorescent lensatic compass can do the same amazing job at a fraction of the cost. This is the #1 phosphorescent compass used by the US military, and Cammenga is always making new strides to discover innovations and improvements to aid our troops. This device is extremely accurate, and the military has vetted it as a great tool for mission critical tasks. The luminescent paint gives you an accurate reading of the compass, even in the darkness. The special paint simply needs a two second charge from a flashlight, and then it emits a very strong glow that lasts for several minutes. Some people believe that this model of compass even surpasses the tritium, at a fraction of the cost. The sapphire bearing moves with ease, with very little resistance. It's a dry compass, so be sure to keep it away from any and all sources of water.
Phosphorescent compass from Cammenga
#1 non-tritium compass used by the military
Durable sapphire bearing for an accurate reading
Luminescent paint makes it easy to read in darkness
– Anthony Dawson
Best Overall Compass
Rothco (Pack of 2)
This Tritium Illuminated compass is the #1 choice among the military, and is built to satisfy the demanding specifications of the US fighting forces. You pretty much know that a tool is sound when it is tested in battle. It's sand proof, water proof, and shock proof. The 7 titanium micro lights make it easy to navigate and orient yourself, even in low-light conditions. The magnifying lens makes the compass incredibly easy to read. There's no liquid in this compass, and it uses instead a Copper Induction Dampening System to slow the rotation of the magnet. The aluminum frame and waterproof housing make this device incredibly durable during all weather conditions. It comes complete with a handy carrying pouch, lanyard, and secure belt clip. It's made in the USA, with pride, and is so tried and true that you can rest assured you're buying the most trusted compass on the market.
World's #1 military compass
Made in the USA
Comes with carrying pouch, lanyard, and secure belt clip
Meets the demands of the US fighting forces
– Anthony Dawson
Best Budget Compass
SE
This lensatic compass makes direction-finding a snap. The easy to read 2-1/8 inch dial face is marked with 5 degree increments. It's small in size and foldable, which makes it incredibly easy to take on the go and store in small places. It comes with an 18 inch long cord, and is accompanied by a handy olive drab belt pouch. The added water resistant nylon pouch provides an extra place for convenient security. This compass is trusted by the US military for its incredible accuracy and ease in handling. You can rest assured that if you have this prismatic compass with you, you'll always know where you are, and where you're headed. Lensatic compasses are more affordable than tritium ones, and some will even say that they work better than the more expensive version. You can't afford to be out in the wilderness without a compass or map, and this handy model has all the design elements that you need to be safe and well-oriented at all times. Be sure to store the compass in the provided pouch while not in use to ensure its protection from the elements.
Lensatic compass trusted by the US military
The perfect direction finder
2-1/8 dial face is easy to read
Comes with water resistant pouch
18″ cord provided
– Anthony Dawson
Compass Buying Guide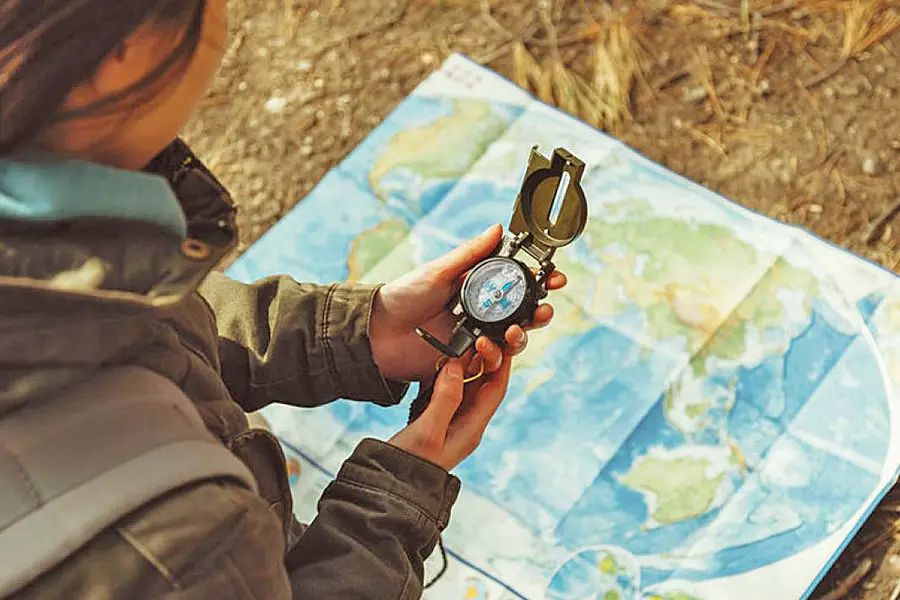 A compass comes in handy when you take part in outdoor activities such as hiking, boating, and camping. Having a device that enables you to navigate and follow a map safely can be the difference between life and death. There are many choices in the market and not all of them are digital.
The terrain that you intend to hike will dictate the type of compass that you should choose. Some exciting outdoor destinations are so remote that you cannot use a smart gadget, and you have to settle for an old fashioned, manual navigation device.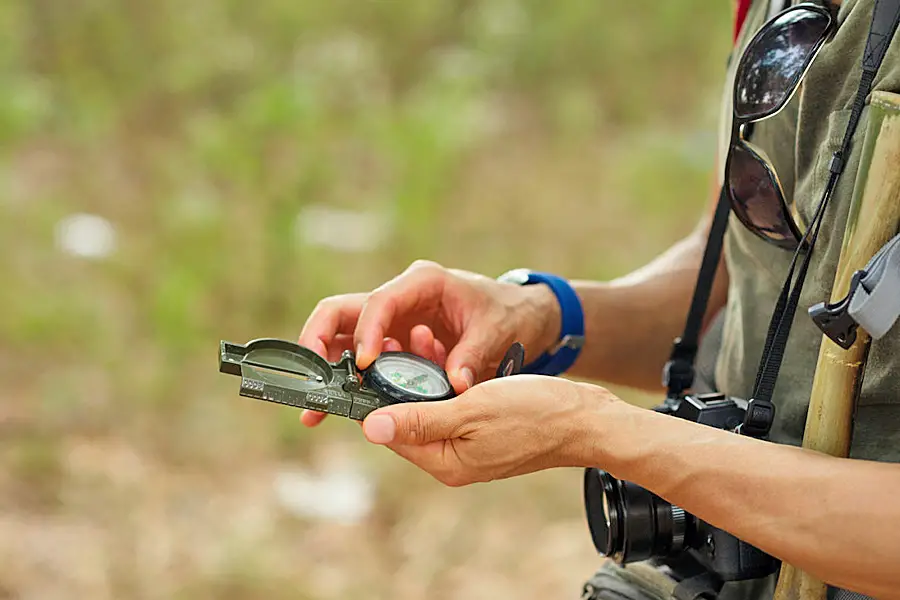 7 Types of Compasses
Compasses are available in various qualities, designs, and have different features. Navigation devices are designed for campers, hikers, mountaineers, and anyone who wants to explore unfamiliar terrains.
1. Card Compass
A card compass is used by big ships, freighters, and boats when navigating the sea. It tracks the vessel's motion, and the card reads accurate direction.
2. Tubular Compass
In this compass, the magnetic tube is housed in a tube with a diaphragm on the needle's end. It also has a glass plate carried on an eyepiece that has vertical readings.
3. GPS Compass
A GPS compass utilizes satellites to find true north. It is ideal for hikers, campers, and anyone who loves outdoor exploration. It is accurate and reliable.
4. Solid-state Navigation Compass
This compass is accurate and uses electronic and magnetic sensors. It's the best choice when looking for a very precise compass.
5. Prismatic Compass
A Prismatic compass is designed to provide extremely accurate direction. It reads the exact compass bearings.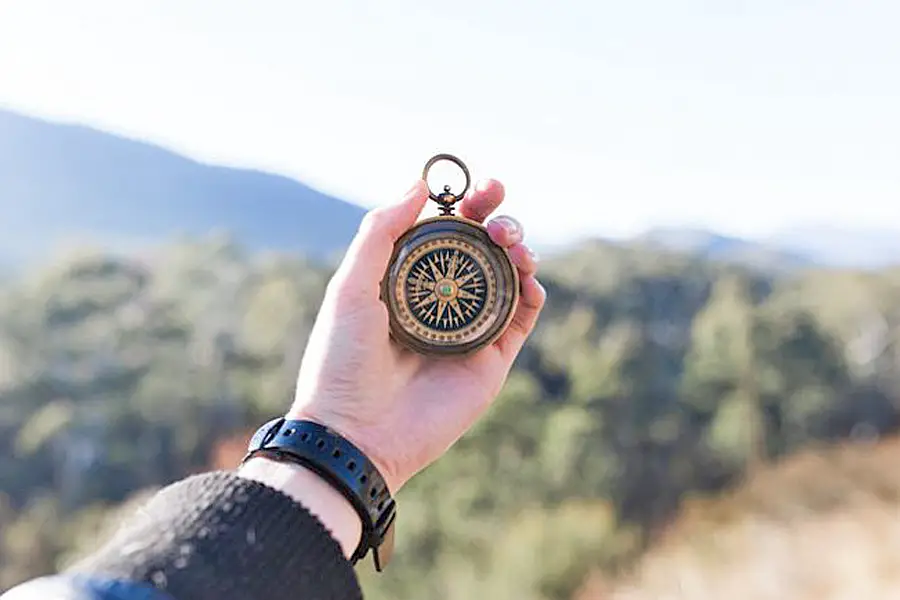 6. Thumb Compass
A Thumb compass is for sports enthusiasts. It comes in handy in competitions or adventures and directs you effortlessly. You simply attach it to your thumb and you are good to go.
7. Baseplate Compass
This compass has excellent features, including a magnifying lens to use when reading the map. It also has scales that can be used worldwide and luminous components for low-lit areas. The compass is mounted on a clear rectangular plastic base that allows the liquid-filled navigation tool to direct you easily. This is the most common and affordable compass used by hikers and campers.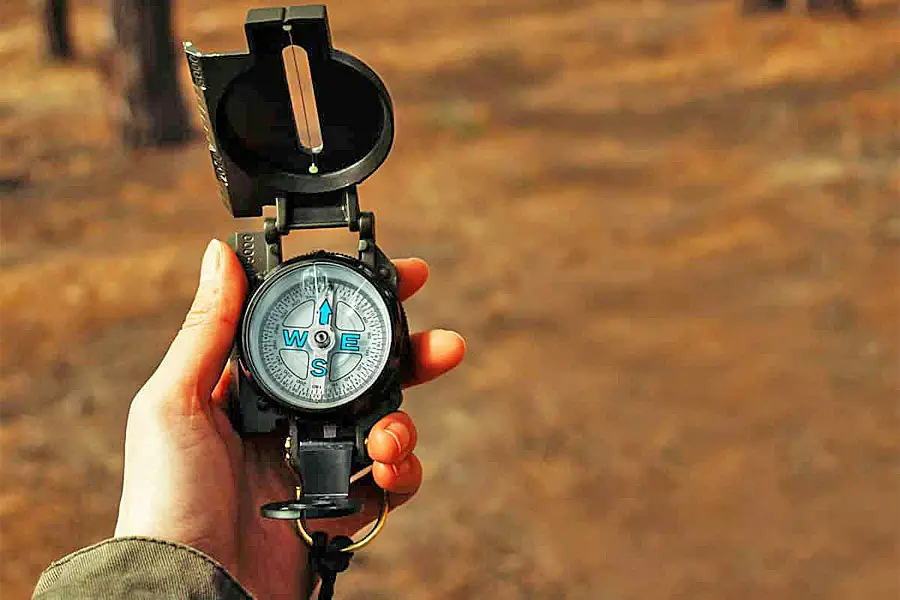 Factors to Consider When Buying Compass
Speed and Stability
A good compass should have a needle that shows the true north fast. Most outdoor activities involve mountaineering, trekking, and hiking in areas where you are not familiar with the terrain. This requires a compass that moves fast to avoid making wrong turns. Note that the weather can suddenly change and you may need to find your way out quickly.
Durability
A compass should be durable and made from sturdy materials. There is a possibility of falling or getting crushed in your backpack if it's too delicate. It can even slip from your hands to the ground as you try to read the map in the wilderness. What's more, you will have thick gloves, which means your grip will not be firm enough.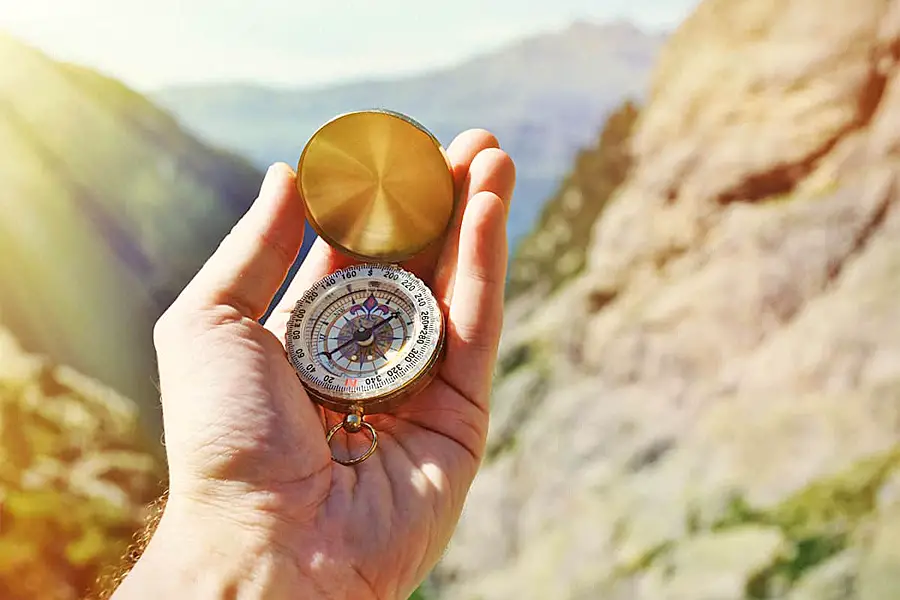 Extra Features
The extra features available in a compass can be significant. They include the rotating bezel, a base plate that has a ruler, and a declination scale. As you move to different areas, a high-quality compass with the declination adjustment feature will point to true north and not magnetic north. The ruler helps measure distances on the map and the rotating bezel measures azimuth.
Additionally, some compasses have extra features like clinometers, luminescent indicators, magnifying lens, and sighting mirror. The luminescent indicator allows easy use of your compass after nightfall, and a clinometer enables you to measure steepness that helps you assess object heights and avalanche hazards safely.
Conclusion
The best compass has to be of high quality; there is no question about that. You should be careful when buying a compass because it will determine your safety away from home. If you like going off the grid sometimes, get a compass with the right features. Nothing can beat the fun of going beyond your ordinary boundaries, but you must be well equipped, and it begins with a reliable navigation device.