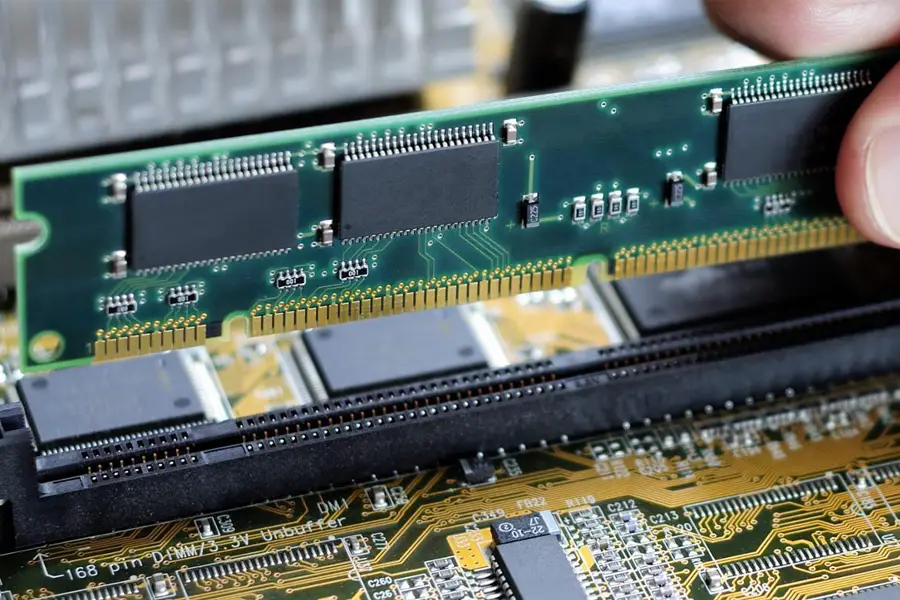 Computer Memory Reviews
Computer memory, or RAM, is a crucial aspect in the power and performance of your computer. If your device came equipped with a sub-par memory, it's always possible to buy one separately to improve the quality of your device. The way to determine whether or not you need an upgraded RAM is to see how much software you have running. Check out the requirements for each of these programs, and make sure your RAM fulfills the highest requirements of each. Say, for instance, you're running 4GB on your computer, then it's a safe bet to get a memory of at least 8GB, and perhaps even 12GB if you want to be in the black. In terms of type, the current DDR3 is the most favored, until the DDR4 comes out quite soon. Now, consider the speed of your memory. This should be listed on the box, and varies greatly from device to device.
Most Popular Computer Memory
Corsair
Even though the price of the Corsair Vengeance desktop memory seems a little steep, it really functions perfectly, and is perhaps worth the investment for the improvement you're going to see in your computer. As with installing any new memory to a computer, it's important to check the specifications of your mother board to make sure your new memory is compatible. For instance, it's easy to go online and find the specifications of your system on your manufacturer's website. If it seems like the Corsair would work, then really do give it a try because it's a remarkable RAM upgrade. The speed is a swifty 1600MHz, and there's a fantastic lifetime warranty on it. It seems like the computer just doubles in speed once this is installed, and the great effects do not ware off with time. It's also pretty easy to install, and comes with a handy instruction manual that answers all your questions.
16 GB DDR3 with Intel Dual Channel processors
1600 MHz speed
240 Pin
1.5 voltage
16 GB density
– Anthony Dawson
Best Overall Computer Memory
Crucial
The Crucial Memory upgrade for Mac is a fantastic choice if you're looking to significantly improve the performance of your computer at a minimal cost and with very little effort. You're going to see that applications will load quicker, there will be an increased ease with multi-tasking, and faster system responsiveness on the whole. This is great news for those who go insane when they're staring a program, waiting for it to load. If your laptop has been running super slow, and you've been thinking of buying a new one, the Crucial is a much more affordable way to get your laptop to perform like a new one. The Crucial is a brand of Micron, which is known for producing some of the highest quality DRAMs on the market, so you can rest assured that this device works like magic.
Elevates system performance
Compatible with Mac systems that can use DDR3
Each system individually tested
Exceeds Apple's quality requirements
– Anthony Dawson
Best Budget Computer Memory
Kingston
The Kingston HyperX blu Memory is at the top of its game for its construction and performance. Thanks to its innovative, sleek design, the Kingston dissipates heat and performs like a dream. This device was pretty much built for those who are system builders, gamers, and ultra PC enthusiasts. You really get what you pay for here, as the price isn't considered cheap, but the quality that you get for your buck is fantastic. Those who should really consider this upgrade are gamers, and PC users that want more speed, quality, and improved memory reliability. The Kingston is also great for improving how your computer can multi-task. The sleek, impressive design of the HyperX should be noted too. With it's signature blue color and diamond cut accents, it really is just nice to look at on your desk, aside from the intense performance upgrades that it provides.
8GB of DDR3 Desktop memory
HyperX module makes for increased speed and performance
Compatible with various makes and models of desktop computer
Breaking industry standards in PC memory
– Anthony Dawson