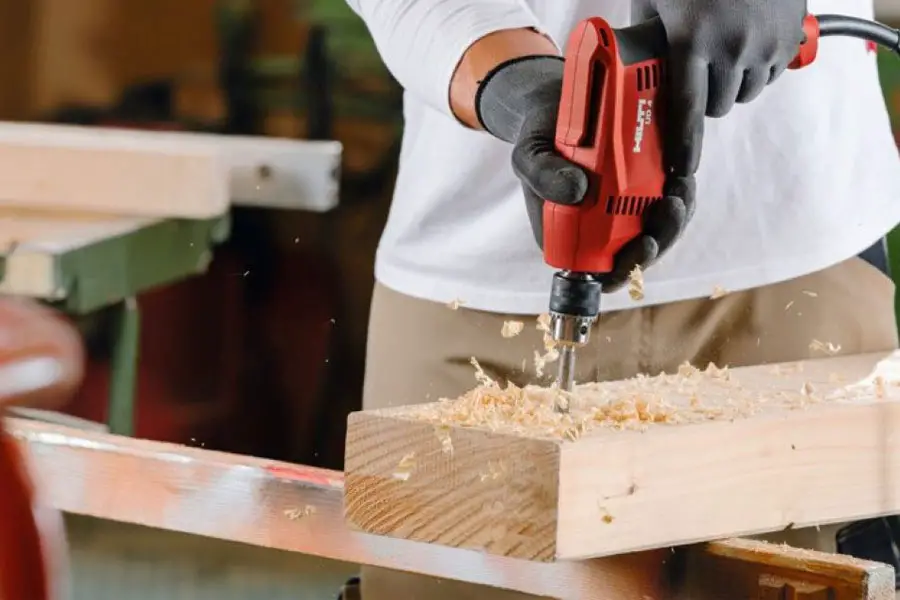 Corded Drill Reviews
Cordless drills have a variety of household and professional jobsite applications. They are used to drill into masonry, assemble furniture, mix paint, and a variety of other everyday construction tasks. Given that they are plugged into an outlet, corded drills are typically more powerful than their battery-powered counterparts, though that limits where they can be used to sites with a wall outlet. There are several factors to consider when choosing a corded drill seeing as not all of them are created equal. Take into consideration what types of materials you will be working with most frequently, how often will you need to use the drill, what type of drill bits will you need, do you want a drill with a hammering action for increased power? Unlike cordless drills, corded drills allow you to do more than just drill holes and drive screws. Hammer drills employ a pounding action as they drill to make it easier to breach tough materials. Drill/drivers have adjustable clutches ideal for setting screw-driving depth to a consistent level. Some corded drills accept attachments for sanding, buffing, and other tasks in addition to drilling and driving.
Most Popular Corded Drill
Bosch
For big professional work sites and backyard jobs alike, the Bosch 3/8-Inch Keyless Chuck Drill offers impressive performance that both pros and backyard Joes can appreciate. The drill is powered by a 6.3 amp variable-speed motor with up to 2,000 rpm. The 1006VSR has best in class power-to-weight ratio at about 4-pounds and features an oversized 2-finger trigger that offers optimal speed control and a service-minder block when the brushes need replacing. Changing out drill bits is easy and foolproof with the Jacobs ratcheting 3/8-inch keyless chuck that retains its grip on the bits without accidental slipping mid-use. Other features include a durable belt clip for convenient toting and hands-free adjustments and an improved trigger lock-on switched that's recessed into the handle as to help prevent accidental lock-ons.
Best in class power-to-weight ratio
Jacobs 3-jaw ratcheting keyless chuck grips bits with minimal slippage
2-finger variable-speed trigger increases comfort
– Anthony Dawson
Best Overall Corded Drill
DEWALT
The DEWALT 8.0 Amp 3/8-Inch VSR Pistol-Grip Drill is straightforward, comfortable, and reassuring to use. The drill weighs just 4-pounds and has an ergonomic VSR pistol grip that's comfortable to use and work consistently around an entire room or project without straining your wrists or fatiguing your hands. It's powered by an 8-amp motor with a 0 to 2,500 rpm variable speed trigger and a 100-percent ball bearing construction. Equally suited for soft woods and heavy-duty materials, the drill accepts 1-inch wood spade bits and 3/8-inch steel bits via the all-metal, keyless ratcheting chuck. Every detail in the DEWALT 8.0 Amp 3/8-Inch Drill is designed to make every job you tackle easier and more comfortable, from the cushy pistol grip to the built in level to the extra long power cord.
8.0 amp motor powerful enough to tackle a variety of materials
Variable-speed trigger adjustable up to 2,500 rpm depending on job
All-metal, ratcheting keyless chuck accepts 1-inch wood and 3/8-inch steel bits
– Anthony Dawson
Best Budget Corded Drill
BLACK+DECKER
The Black & Decker Matrix AC Drill/Driver offers an impressive foundation on which you can build a multi-purpose system that employs the use of the same base power unit. This drill/driver uses Black & Decker's Matrix Quick Connect System that allows for quick, tool-free change of a variety of attachment tools. The drill/driver head can be easily swapped out for an attachment impact driver, oscillating multi-tool, jigsaw, detail sander, router, or trim saw; each sold separately. The drill's 11-position clutch helps prevent over-stripping and over-driving screws, while the powerful 4.0 amp motor provides ample power for tackling a variety of building project materials.
Compact and lightweight with the ability to accept 6 attachment tool heads
4.0 amp motor powerful enough for amateur and professional jobs and wide range of materials
11-position clutch helps reduce screw stripping and overdriving
– Anthony Dawson
Corded Drill Buying Guide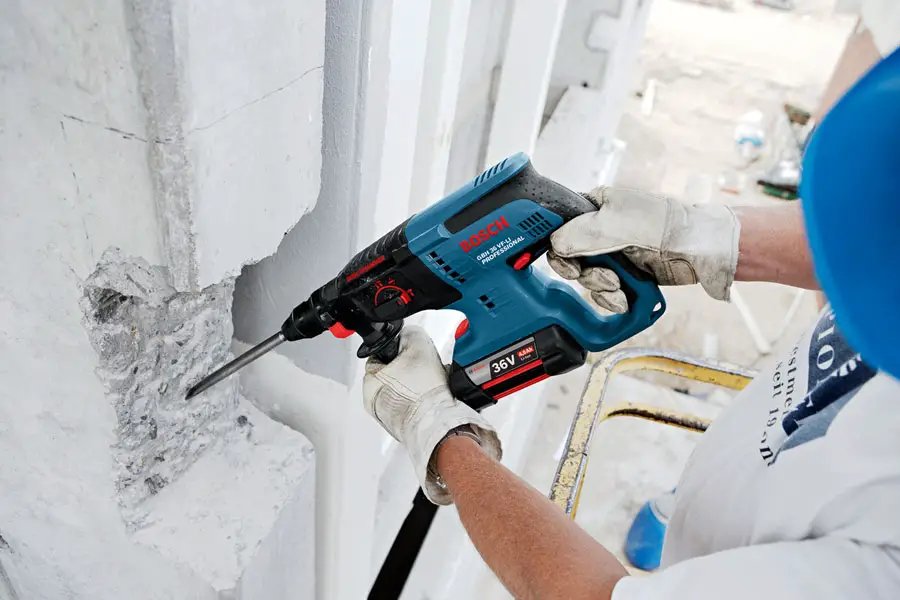 Although cordless drills aren't used every day in a normal household, the preparation in owning a quality cordless drill will save you from the hassle and undue stress of having a defective unit right at the very moment you need to use it. Read the following guidelines on how to choose a cordless drill.
What is a Cordless Drill?
Cordless drills rely on rechargeable batteries. Their power usually ranges from 9.6 to 24 volts but 28 and 36 volts is recently available. Older models of cordless drills consume relatively less power. The higher the voltage means it exerts more power i.e. they are able to drill through harder objects and do the job in a shorter time. To be able to bore holes through objects (commonly wood, metal, stone and concrete), cordless drills are attached to drill bits just like manual drills. The drill bits are connected to the cordless drill by a chuck. Using a larger drill bit to drill bigger diameters (about 12-25mm) may drain the cordless drill of power faster than using a smaller drill bit.
Guidelines on Buying a Cordless Drill
Knowing the extent of your project would save you time and money. If you just plan to drill a small hole on the wall, a mid-range drill with 9.6 volts would do.
Cordless Drill Batteries
The batteries of cordless drills are interchangeable and are attached below the drills' grip to prevent slippage and to offer a better balance. It is ideal to have two battery packs on hand. One would be attached to the cordless drill and one would be charging or has been fully charged that will be swapped once the other battery runs out and needs charging. Standard batteries would need about an hour to charge while Rapid Charge batteries can be charged fully at 15 minutes. In the market there are two kinds of batteries for cordless drills nickel-cadmium and lithium-ion.  Nickel-cadmium batteries are cheaper but have a shorter shelf-life, are heavier and self-discharging. It means that they can run out of power even though they aren't used. Lithium-ion batteries are more expensive but have a longer life, require less time charging, holds power longer and are lighter. Both nickel-cadmium and lithium-ion batteries are housed in a battery pack usually containing 10 of each kind. They cost around US$20-US$30. Lithium-ion battery packs come with a 2-3 year warranty. Milwaukee Tool, for example, offers a RedlithiumTM battery which lasts longer than standard lithium-ion battery. Between the two, it's more practical to opt for lithium-ion batteries. Nobody would want the cordless drill to die in the middle of the job.
Care for Cordless Drill Batteries
Upon purchase of a new cordless drill, read the manual and charge the battery overnight only if the manual indicates it. When charging batteries, make sure that the temperature doesn't exceed 100˚F. This will damage and shorten their lifespan. Charge them where there is a cool temperature and if you're charging outdoors, provide a shade to protect it. When operating a cordless drill and you notice that the speed and power are waning, turn it off and pull out the batteries so you could charge it. Don't wait for it to stall and die in the middle of drilling.
Power and Clutch
As mentioned before, the power of a cordless drill is indicated by the voltage of its battery pack. Unless it uses lithium-ion batteries, high-power nickel-cadmium drills are heavier, weighing 10 lbs for 18V models.
Clutch serves to protect the motor of the cordless drill when it is being operated by offering a limit to the amount of force exerted once a certain resistance has been reached. The user can specify the clutch to stop the machine from drilling once a specific depth has been reached. This works by the clutch disengaging the drive shaft of the drill and producing a clicking sound. Newer cordless drills have 24 settings available, with the low numbers for smaller drills and higher numbers for bigger drills. Using a clutch properly would spare you from guessing when to take off your finger from the on/off trigger. Most novice users do not even know how to use a clutch.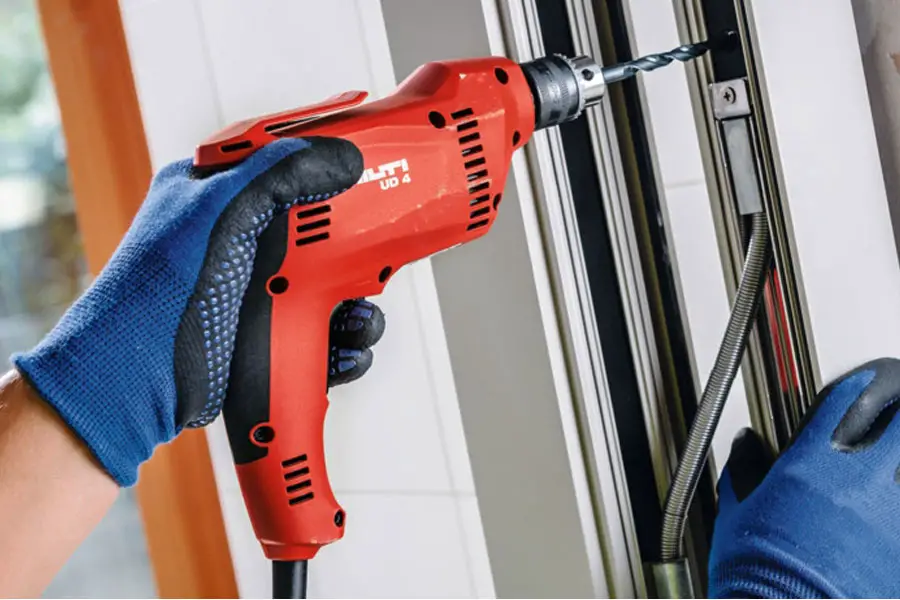 Speed Switch
Cheaper models have a single speed and newer, more expensive models run at two speeds: 300rpm and 800 rpm. There is a slide switch that lets you set the cordless drill to a high or low speed. If you choose to drill screws, set the drill to low speed or you could accidentally drill the screw too deep into the surface. For drilling holes, set it to high speed. However for drilling into fragile materials like tiles and even glass, choose a speed slower than 300rpm. If you know that you'll be doing a lot of drilling on more resistant surfaces, choose a model with a speed of 1,000rpm and higher.
Customer and After Sales Services
A cordless drill is an investment. Buy a cheap one and you may just end up with bad performance. Make sure that your purchase comes with a good customer and after sales service. If possible ask the hardware store if they accept returns and repairs. Many online retailers offer free shipping and you can find cordless drill parts online if you want to repair or tweak it yourself. Opening it up can void the warranty though. Make sure to buy a trusted brand which has a website, a hotline and if possible, a list of their repair centers.
Ratings and Reviews
Nowadays people post their reviews and blog about their experiences about cordless drills. There are even video reviews and tutorials on how to put battery packs in to change drill bits and to operate one. Some experienced people post a tutorial online on how to convert nickel-cadmium battery operated cordless drill to run on lithium-ion. There are also websites dedicated to testing various hardware devices to the limit and compare them to one another. Websites like Ebay and Amazon feature reviews of each merchandise. You can access all those information for free so don't hesitate to do a little in depth research before buying your own cordless drill.
Purchasing a Corded Drill
Many individuals are now choosing to take on tasks in a DIY style that require a number of skills and tools. The corded drill is one of the tools that will often be needed in these situations, as well as in many other workshops and commercial environments. Corded drills are an extremely useful tool in modern construction and can be used to drill holes and to mix paint in a variety of different ways. They can be used at any location that has an effective power source and come in a variety of different sizes and dimensions. Many corded drills also come with an additional hammering action and this can be helpful in certain situations and should be considered when purchasing a corded drill. In this article we will take a look at the different types of corded drill are available in this day and age and we will also outline what one should consider if they are wishing to purchase one. We will take a look at the benefits and features of a corded drill and will outline the pros and cons of having one in a working environment such as the workshop.
Features of a Corded drill
When selecting the right corded drill it is important to consider what you are using it for and what materials you will be drilling into. Corded drills come in a range of varieties and they often have the power of being able to drill into a number of different materials which range from soft wood through to hard concrete. Many drills feature a hammering action and will help in the drilling onto materials such as masonry, as the drill will have a hammer like action as it is drilling.
As well as this, corded drills also have the ability to carry out buffering techniques and can be used for sanding techniques on different materials. Corded drills are perfect to use in a wide range of different construction activities from the drilling of nails into furniture and other objects, through to the mixing of paint and the removal of paint that has dried on certain services.
Many corded drills also come with reversibility features and different speeds with which one can drill at. Reversibility features mean that the drill can begin drilling in the reverse direction and this can be useful for when screws need to be removed carefully from a material in a way that doesn't damage that surface. Being able to drill at different speeds is also useful and can allow for precision drilling within certain materials when using nails..
On-board storage areas are often available within corded drills and these are to be used to store small and important items. The corded drill may also come with magnetic pads and these can be useful when the drill needs to magnetize nails to the drill head to create a more accurate drilling experience.
Many well-designed corded drills also have a handle which can be adjusted so that you can feel comfortable in a variety of different ways. This can be handy and convenient when the person who is using the drill needs to drill in ways that are sometimes awkward or inconvenient.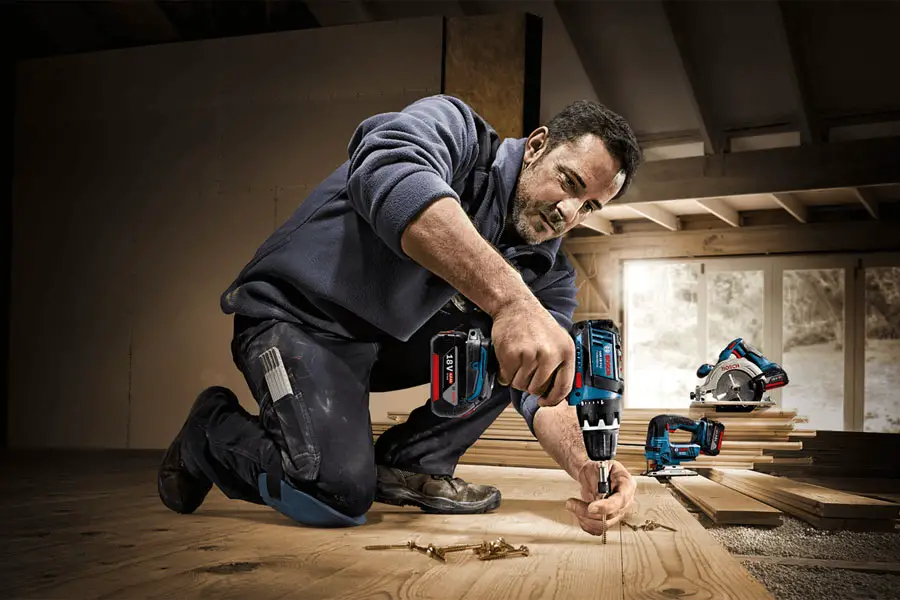 Benefits of Corded Drills
The first thing to consider when purchasing a corded drill is how much power you will need. The power is measured in amperage. You can then begin to consider what size drill you will need and will be up to choose from a number of different sizes, ranging from 1/4″, 3/8 or 1/2″ as the most popular chuck sizes. The half inch size chuck is better for drilling bigger holes and the quarter inch is better for small holes. You can also measure the speed of the drill via rpm and faster rpm can be used to drill on softer materials such as wood, where as the slow drilling is better on stronger materials such as metal.
Tips on Using Corded Drills
A drill of any sort can often be dangerous in the wrong hands and it is important to be fully aware of the dangers involved. Therefore, those who use corded drills should always carry out a number of safety measures before they begin using the device. Before you begin drilling into any materials it is important that you wear protective eye-wear. This is important as certain materials can often give off debris and dust which can have serious consequences if you get hit by some of this in the eye.
Drilling into different materials requires different techniques and it is important to know what drilling techniques one should use on that particular material. Materials such as soft wood can be used to drill through with a faster drill and a drill head that is smaller in size, where as is stronger metals need to have a larger drill head that drills at a slower speed. It is also important to always pay full attention to the material that you are drilling into. If you begin to see smoke of any kind coming from the area in which your drilling and it is important to turn off the drill and let it cool down. You can avoid this from happening by occasionally touching the area that you are drilling to make sure that it is not becoming overheated.
Conclusion
The corded drill is essential in the modern workshop and is one of the best drills for home projects and is very important to have on standby for many different situations. This tool is also important to have in the house and can be used on a variety of different situations involving nails, paint and for other DIY purposes involving construction and deconstruction. If you invest in a good quality corded drill and look after it properly you will have made an investment in a product that will last for many years to come. It is best to decide what you will need the drill for before you make the investment. Once you have decided on the tasks that you will carry out with the drill, you may then begin to consider different models based on your budget and your needs.