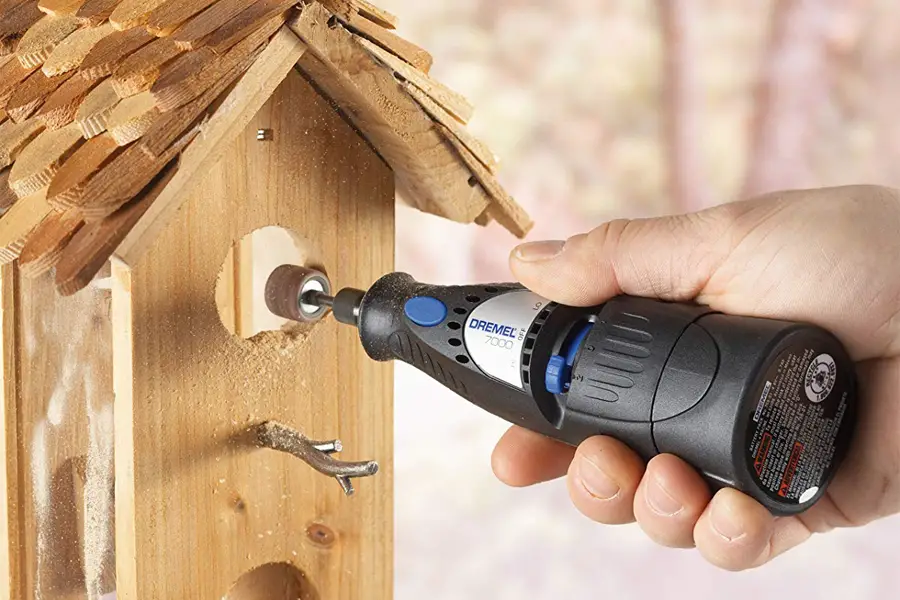 Cordless Rotary Tool Reviews
Do you love fixing things around the house without necessarily looking for a professional handy man? Do you love Do It Yourself (DIY) projects? Do you love the idea of a power tool that has multiple functions that is easy to handle without the messy cabling? If your answer to any of these questions is yes then the cordless rotary tool is exactly what you need. The cordless rotary tool works exactly like a regular rotary tool but without the power cord. In a cordless rotary tool you put the type of bit at the tip of the tool depending on the function. For instance you will put a sanding bit for sanding functions, a sharpening bit for sharpening and so on. A cordless rotary tool is loved by most homeowners because they are compact and easy to store and handle. Since most repair or replacement jobs around the house are small you will find that the cordless rotary tool is just what you need.
Most Popular Cordless Rotary Tool
Avid
The Avid Power Cordless Rotary Tool is another amazing tool from Avid. It is an 8 Volt cordless rotary tool and has variable speeds ranging from 5000RPM to 30000RPM. The 8V battery is great for a variety of functions with great output and the tool has excellent handling provided for by the comfort grip housing as well as providing better control for the tool. When shipped the package weighs in at 3.3lbs. Best of all it comes with the battery included which is unlike others from other manufacturers. It is designed to be compatible with all Dremel accessories as well as most attachments (Threaded). The tool is a must have for you and all your small jobs around the house. You will also enjoy the compatibility with other accessories which means that you won't to buy those specifically for this model.
Compatibility of the tool with all Dremel accessories
Variable speeds are great for various functions
Ergonomically correct and lightweight so that you can work for longer without fatigue
Battery is included so you won't need to buy one separately which saves on cost
Great balance and handling
– Anthony Dawson
Best Overall Cordless Rotary Tool
Milwaukee
The Milwaukee 2460 is a wonderful rotary tool from Milwaukee. It is a 12 Volt cordless rotary tool and uses a 1/8 inch collet. This collet is actually compatible with all the current accessories for rotary tools. The tool has variable speeds ranging from 5000RPM to 35000 RPM. This is a lightweight tool which is also quite compact weighing 1.3lbs and being 9.5inches long. The tool has exhaust ports that resemble that of a grinder which protect the bearings and enhances the life of the tool. When shipped the kit weighs in at just 1.2lbs which is quite light. An important thing to note is that for this tool the battery as well as charger are sold separately. With that being said the tool is generally great and you will enjoy it.
Loads of power as well as it being quite light
Easily portable tool which is great for jobs in somewhat remote locations
It has great balance and a solid feel.
It is a great tool for all kinds of functions
The variable speeds is also a nice addition
– Anthony Dawson
Best Budget Cordless Rotary Tool
Dremel 7760
This is a great cordless rotary tool from legendary rotary tool manufacturers Dremel. When shipped the package weighs in at 4.4lbs. The tool features a 4v battery and comes with a 1 hour charger. The tool has a slim body that is ergonomically correct which means that you can use it for long hours without getting fatigued. It is designed for easy accessory changes facilitated by the quick collet lock. The device can use all Dremel accessories which is good especially if you have previous models. The kit contains 28 accessories as well as a heavy duty carrying case. It also comes with a 1 hour charger and battery of 4V. It has a powerful motor for even the most demanding functions.
Great, powerful 4V battery that means that you get more output
Ability to use it for multiple functions
It accepts other Dremel accessories
Ergonomically correct body so you can use for long hours without fatigue
No messy cabling which is usually distracting when working
– Anthony Dawson
Cordless Rotary Tool Buying Guide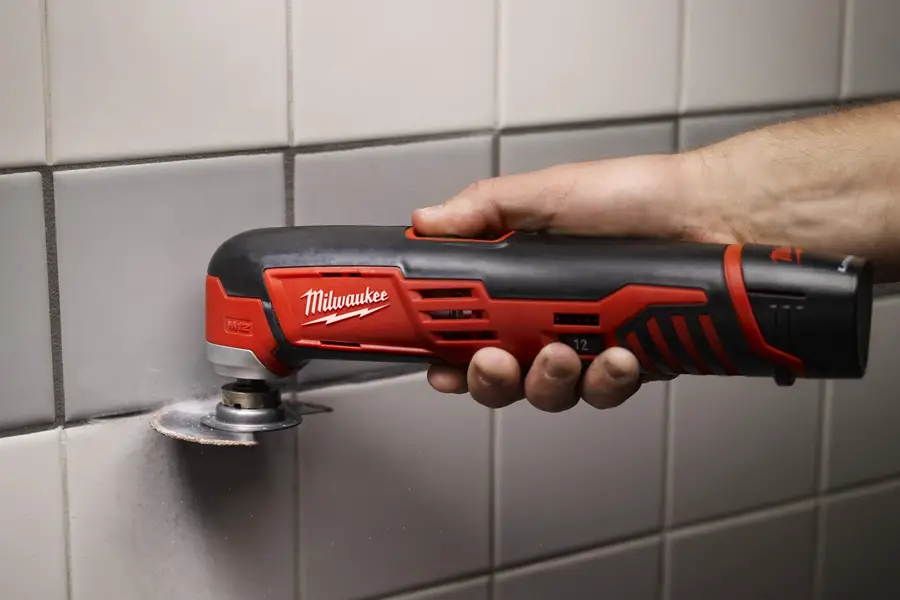 Rotary tools use a spinning movement to complete a wide variety of tasks using many different materials. This versatile, handheld device is capable sanding, cutting, etching, engraving, cleaning, carving, and more. Hobbyists and professionals alike love rotary tools because they provide an all-in-one solution that replaces many separate tools. Rotary tools are used in flooring projects, woodworking, construction, tiling, and fine detailing.
Rotary tools are similar to oscillating tools, but there are a few key differences between the two types of tools. Rather than use a back-and-forth motion like oscillating tools, rotary tools spin in a fixed position. Rotary tools also tend to produce a rougher cut than oscillating tools, as they spin faster.
Rotary tools can be purchased in both corded or cordless versions. There are power and speed considerations to think about with each type, as well as certain other advantages and disadvantages. In this guide, you'll learn about the differences between a corded (electric) and cordless rotary tool, along with some advice on choosing the right type for you.

Corded (Electric) Rotary Tools
With electric rotary tools, you don't need to worry about having sufficient power to work. If you have access to an external power source such as an electrical outlet, you'll be able to use your rotary tool as long as you like. Long and heavy-duty projects can benefit from this consistent power source. Another benefit of corded rotary tools is that they're generally lighter in weight than cordless models. This can reduce muscle fatigue when working on longer tasks.
There is a trade-off to having an unlimited power source, however, and that is portability. With a corded tool, your workspace is limited to how far your cord will stretch. If the cord isn't long enough to get to the places you need to reach, you'll need to make sure you have enough available power outlets.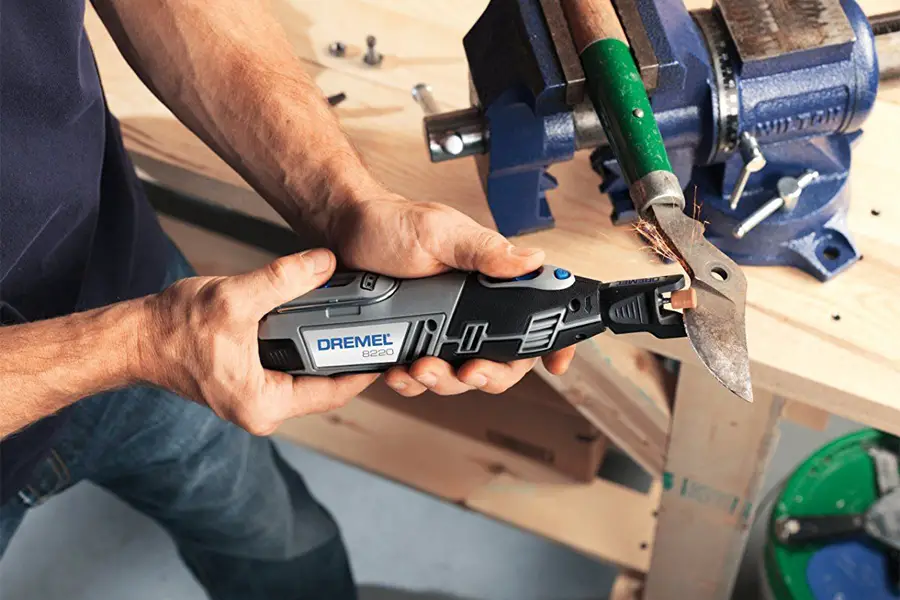 Cordless Rotary Tools
Cordless rotary tools have the advantage of being easy to operate and maneuver. They can be used anywhere, so long as they have enough battery power to work. Cordless rotary tools are highly portable, making them ideal for quick tasks. One of the downsides of cordless rotary devices is their limited runtime. The tool will only work as long as the battery is charged. If it isn't charged or you've forgotten your charger, the tool will be useless to you. Waiting for a battery to charge can lengthen your work session and complicate your task.
Another disadvantage to cordless devices is their weight. Cordless rotary tools tend to be heavier than corded rotary tools. This is due to the built-in battery, which adds extra bulk and weight. The extra weight of the power source can make the tool more cumbersome to hold and operate.
Which Type Of Cordless Rotary Tool Should You Choose?
Whether you decide to go with a corded or cordless tool will depend on how you want to use it. If you have long-term, heavy-duty projects, you'll want to buy a corded rotary tool. This will provide a constant power source and let you complete numerous tasks without any delays. If you have small, quick tasks to complete or need to be able to get into tight spaces, you can consider something more portable. A cordless rotary tool works fine for most purposes. Just be aware that you'll need to keep it charged, and understand that it may be less powerful than a corded device.
Rotary Tool Attachments
Whichever type you of rotary tool you buy, you'll need attachments to perform various tasks. Some models come with attachments. You can also look for a it that includes various attachments like sanding pads, engraving tools, tile cutters, cutting wheels, grout removal tips, and more. Think about the different projects you'll work on and decide which attachments you'll need.
Sanding Pads – These are used for sanding wood and other materials.
Engraving Tool – This can be used for carving and engraving a variety of materials.
Tile Cutter – Used for cutting tile.
Right Angle Attachment – Useful for cutting in tight spaces and corners.
Grout Removal Attachment – This accessory will help you remove grout from building materials.
Final Buying Tips
The kind of rotary tool you choose will depend largely on what type of work you'll be performing. If you're doing smaller jobs like crafts and detailing, a smaller and lighter rotary tool will work just fine. These are designed for hobby projects and general home use. Heavy-duty rotary tools are best left for large projects and professional work like metal working, drywall cutting, and electrical jobs.
Consider also how easy or difficult the tool will be to use. Corded rotary tools weigh less than cordless models, but are limited in their portability. Your work area will be limited to the length of your cord. Cordless rotary tools aren't bound by an external power source, but weigh more due to their built-in battery.
Rotary tools are great for small projects like cutting small pieces of wood, sanding, cutting, carving, trimming, engraving, and grout removal. Their portable size and powerful motor makes them the ideal tool for just about any project around the house. Whether you're a hobbyist or a professional, a rotary tool is the perfect cutting and finishing tool to have in your collection.