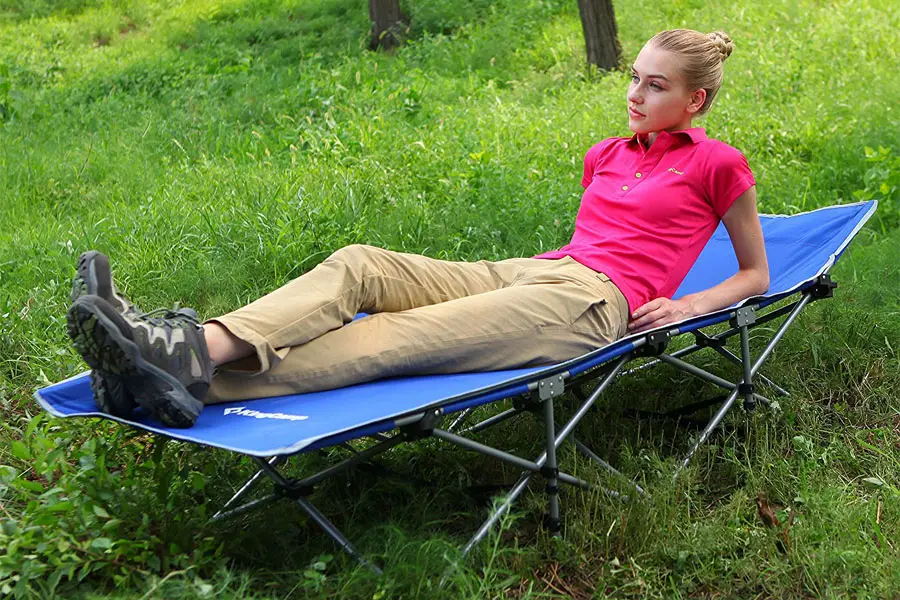 Camping Cot Reviews
When you go camping you never know what to expect from a camping site or Mother Nature. While some sites are well groomed others have rock hard surface and some even have rocks and tree roots to contend with. It is hard to be comfortable sleeping when you can't find an adequate site. Then there is Mother Nature who can bring snow, rain, and other elements into your camping experience. A cot can get you off the ground providing you with a comfortable night sleep regardless of the elements or camp site conditions. The following cots are the best on the market and provide compact portable cots that will allow you to enjoy your camping trip and sleep more comfortably.
Most Popular Camping Cot
Texsport
Texsport Deluxe Folding Camp Cot is a cot that you can bring on your camping trip or even use as a guest bed for your visitors. This camp cot is 75 x 26 x 16 inches in size and will allow you or your guest to have plenty of room while getting a good night sleep rather than sleeping on the uncomfortable ground. The Texsport Deluxe Folding Camp Cot is made with a sturdy aluminum frame with steel legs holding up to 250 pounds of weight. For your convenience, this cot is water resistant due to its coated 600 denier polyester cover. The cot has a Velcro wrap around closure for quick set-up allowing you to put the cot up within seconds for you to sleep whenever and wherever you want. The Texsport Deluxe Folding Camp Cot comes with a heavy-duty carry/storage bag with a shoulder strap and information panel to help you carry your cot from location to location with ease.
75 x 26 x 16 inches in size
Sturdy aluminum frame with steel legs
Holds up to 250 pounds
Water resistant due to 600 denier polyester cover
Set-up in seconds
– Anthony Dawson
Best Overall Camping Cot
Kamp-Rite
The Kamp-Rite Oversize Kwik Cot is a sturdy cot that will provide you with a goodnight sleep while camping. Camping can be miserable without a goodnight sleep and with this cot you are certain to sleep well. This oversize cot opens in seconds to create a comfortable 84 x 33 inch sleeping surface. There are two drop down storage pouches for cell phones, wallets, keys, etc. This will allow you to keep your valuables close and dry while you are camping. When you fold up this cot, the two storage pouches transform into carrying handles for easy transportation of the device. The Kamp-Rite Oversize Kwik Cot comes with a zippered carry for clean and easy storage and can hold up to 400 pounds in weight. When folded down this cot is 42 x 9 x 8 inches in size and 25 pounds allowing you to store the cot easily without it taking up too much space. During the day this cot can be converted into a chair or lounge chair so it can serve double duty during your camping experience.
84 x 33 inches in size
Two drop down storage pouches that become handles when folded
Converts to a chair for day use
Zippered carry
Holds up to 400 pounds
– Anthony Dawson
Best Budget Camping Cot
Coleman
The Coleman Outfitter XXL Cot (80" x 32") is a large enough size to allow you to sleep comfortably while out on your camping adventure. This oversized camping cot has patented steel leg frame to hold your weight while sleeping. This sleeping cot supports up to 600 pounds with its heavy-duty rubber bushings allowing you to sleep in confidence. In order to increase your sleeping comfort, this cot is compatible for a custom XXL foam pad that can be purchased separately. The setup is very easy and when open is 80 x 32 inches in size. When the cot is folded up it is 80 x 44 x 17 inches in size. It comes with a carrying bag to make the cot easier to transport from place to place. The Coleman Outfitter XXL Cot breakdown is as simple as setting it up allowing you to set up and take down the cot quickly and easily.
Patented steel leg frame
Supports up to 300 pounds
Heavy duty rubber bushings
Compatible with XXL foam pad
80 x 32 inches in size when unfolded
– Anthony Dawson
Camping Cot Buying Guide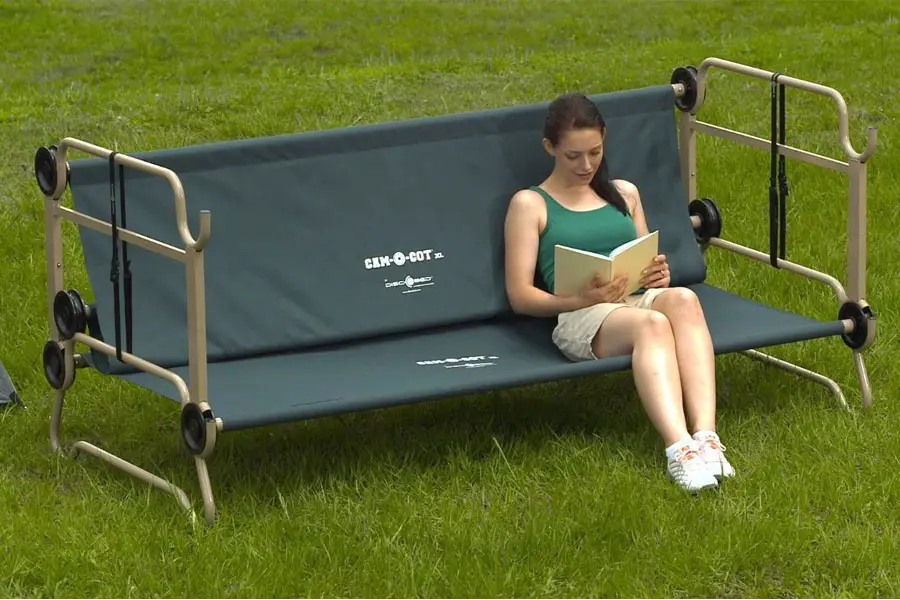 Having a baby is one of the most exciting things in the world! One thing you will need to prepare before your baby comes out would be your baby's very first cot or baby bed. Some mothers would let their newborn sleep in a baby bed from birth though some put their infant in a basket or sleep with them for the first few days of the baby's life.
A cot will be one of the most expensive furniture you will be purchasing for your baby. But naturally, we want the best things for our little bundle of joy – so here are some tips in looking for the best baby bed with the most reasonable price that would suit your baby's needs.
Here are the top 5 factors you need to consider in buying a cot:
Safety for the Cot
The baby bed is where your baby will be spending the first 3 to 6 months of their life, sleeping and playing in it. He will be sleeping in this until he is 3 years old. Safety is your top priority. It should be strong and sturdy. The bases should be firm and mounted firmly on the floor. Make sure there are no points or rough edges on the railings that may hurt your little one.
In the United Kingdom, there are safety standards set that manufacturers need to meet before they can get their product out for sale in the market. Cots should confirm to BS EN 716-2:2008 which makes sure that the distance of the bars in your baby bed are of the correct distance, should be no less than 2.5cm and no more than 5cm. This is to make sure that your baby's head or hand won't get stuck in between them. The government standard also makes sure that the baby bed is deep enough for the baby to be safe in
Price of the Cot – A baby bed is very, very expensive. Probably one of the most expensive investment you will make when you decide to have a baby. In the UK, the basic cots range around£70 and the most luxurious wooden classic cots around £700. That is a lot of money to invest on so you definitely have to make sure you're buying something that is worth your money and your little one.
Can the Cod be converted to a toddler bed? – For the best value for your money, you would like a baby bed that is easily converted to a toddler bed. Cots are suitable for new born babies to 24 months. The have 4 sides to make sure your baby doesn't fall off. New baby bed designs have emerged wherein your baby bed can be converted to a toddler bed. Buying a baby bed instead of a crib or a bassinet will give you more value for your money since your baby will be using this until he is 7 years old! This would make your baby beda pretty good investment.
Drop Side – Make sure the baby bed you purchase has a drop side. This feature is very useful especially for stay at home mothers who are busy cleaning and doing chores plus taking care of toddlers. They can take the baby in and out of the baby bedwith ease.
Durability of the Cot– Will this piece of furniture last long? We always ask this question when we buy an equipment or furniture. We want something that is of high quality and that meets the safety standards. This is an investment and we need to guarantee that it will last.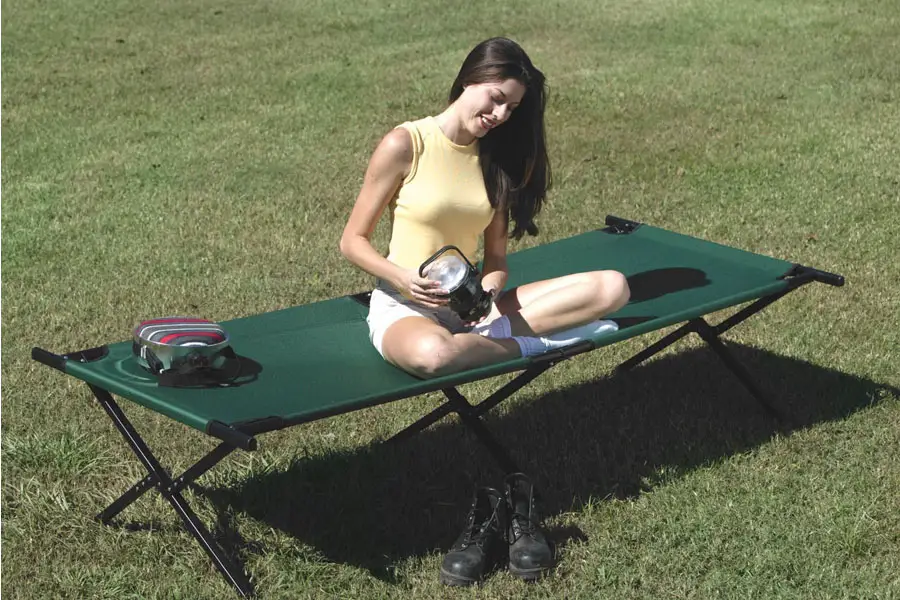 Since cots are very expensive, some look into buying one second-hand ones. This is acceptable but you need to inspect the item thoroughly. Make sure the base is firmly in place. The side bars spaces are still intact. The safety standard sticker should still be there. And there should be any markings on the frame or rough edges from being worn out. These things might harm your baby. Also if you decide you buy a second-hand baby bed, make sure you disinfect it thoroughly before your baby goes in. You don't want your baby to be touching bugs and sleeping with them.
Cots come in different forms and sizes. Some have additional features like the bedside cots. These are my personal favourite. The bedside cots are very innovative. It has one removable side that you can position right next to your bed to make feeding a lot easier especially at night. Some cots have mounted wheels for them to be easier to move to another room and make it easier for us to clean the underneath it. There are also travel cots; these are portable ones you can carry with you.
Some cots turn into furniture, they're designed with a long term perspective. From your newborn's baby bed, it turns into a baby bed for your kid until he's seven; then it turns into a sofa. This would be the perfect choice for those who plan to have 2 or 3 kids or for those who are just starting a family.
The mattress is also an important detail in this piece of baby furniture. Your mattress need to fit it perfectly without too much space on the sides. Pick a mattress with height. Some mattress have 2 or 3 heights. You can adjust the height of the baby bed based on this.
Picking the perfect baby bed for your little angel is an exciting task for any expecting mothers. Picking your beddings and sheets is part of it too. Most manufacturers design cots that matches some furniture for the nursery.
There is a wide variety to choose from and there are so many designs and features you want to consider – or maybe have them all at once! Investing in expensive cots is a wise decision. Make sure you buy a durable and high quality baby bed for your baby. Make sure you have your baby bedand all your baby needs before your baby arrives. Make sure you have fun decorating your nursery too. Take note of these tips because your little one deserves the best!