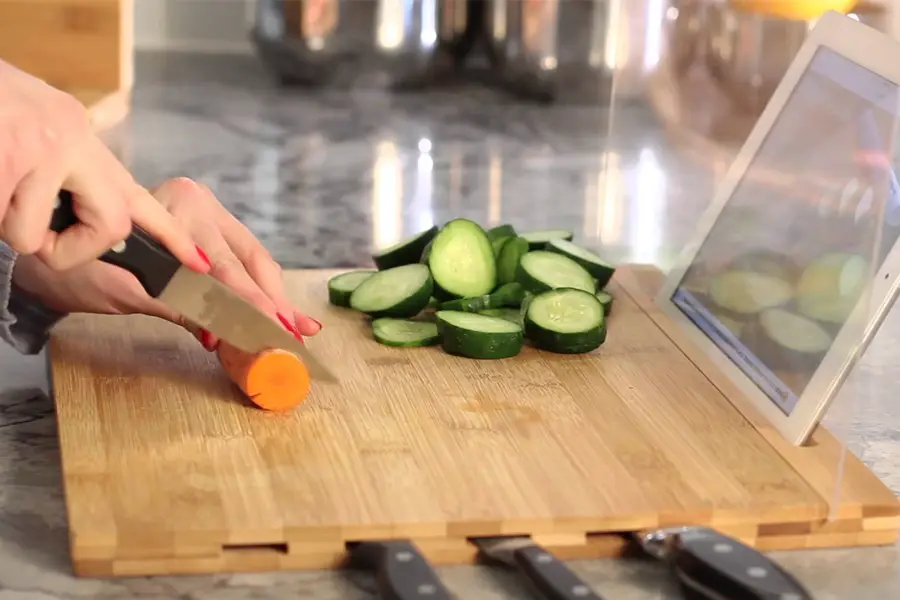 Cutting Board Reviews
After washing fresh vegetables as you begin prepping for a meal, what is one of the first things you grab? A cutting board. Cutting boards are amazingly helpful and beneficial to have in the kitchen because they provide a clean surface to cut fruits, vegetables, breads, and meats to prepare the meal. A cutting board may not be the most extravagant tool in the kitchen, but is absolutely necessary when prepping a meal. If you buy a good quality cutting board, you will be able to use it for a long period of time. When investing in a good cutting board it is important to think about size and material before you purchase a cutting board. The following reviews should help you decide which cutting board will meet your needs. Instead of having to search the internet for many cutting boards that are available, the reviews analyze top rated products for your benefit
Most Popular Cutting Board
OXO
The OXO Good Grips Cutting Board comes in three different colors: black, bamboo, or red. The OXO Good Grips Cutting Board is very durable and both sides of the board can be used—both sides are designed for chopping. By using both sides of the board the customer can prevent cross-contamination without having to use a second cutting board to finish the job. The OXO Good Grips Cutting Board is 14.50in x 21.00in in size. It also was created with easy to grip edges that prevent the cutting board from slipping off of the counter. The OXO Good Grips Cutting Board also includes a juice groove which allows any juices from meats, fruits, or vegetables, to drip into the groove preventing a messy clean-up. The OXO Good Grips Cutting Board is dishwasher safe, which allows a very easy cleanup. Due to the OXO Good Grips Cutting Board's smart design, prep work is much easier, faster, and safer.
Three different colors available
Both sides of board designed for use
14.50in x 21.00in in size
Grip edges
Juice groove
– Anthony Dawson
Best Overall Cutting Board
Sonder Los Angeles
The Sonder Los Angeles Cutting Board is a great investment. It is Eco Friendly and made in the USA helping American manufacturers. The Sonder Los Angeles Cutting Board is better than many types of cutting boards because it is made of thin recycled wood composite. This enables you to use the cutting board without the need to oil the board beforehand. The size is also very handy when you want to cut up a large amount of fresh food. The Sonder Los Angeles Cutting Board is 16in x 12in x 1.5in in size and is the perfect cutting board for cutting vegetables, breads, and meat. The design of the Sonder Los Angeles Cutting Board keeps your knives sharp and is made to last for many years. For clean-up all that is necessary is to rinse the cutting board off with warm water and soap or just put it in the dishwasher for even easier cleanup. The Sonder Los Angeles Cutting Board is heat resistant up to 325 degrees Fahrenheit; meaning the customer can use the cutting board as a hot pad. With its thin dimensions and classy appearance, the Sonder Los Angeles Cutting Board can fit anywhere in your kitchen without being an eye sore and could be a terrific gift for any household.
Made in USA
16in x 12in x 1.5in
Keeps knives sharp
Dishwasher safe
Heat resistant up to 325 Fahrenheit
– Anthony Dawson
Best Budget Cutting Board
Kÿchen
The Kÿchen Bamboo Cutting Board Set contains three different size boards—small, medium, or large. By purchasing the Kÿchen Bamboo Cutting Board Set you can select the correct cutting board size based on what needs to be prepared rather than having to dirty a larger kitchen accessory than needed. The Kÿchen Bamboo Cutting Board Set is made of 100% strong antimicrobial bamboo wood, which makes the Kÿchen Bamboo Cutting Board Set durable. The Kÿchen Bamboo Cutting Board Set will not dull your knives. Each cutting board is approximately 3/8in thick; the large cutting board is 13in x 9.5in, the medium cutting board is 11in x 8.5in, and the small cutting board is 8in x 6in in size. Each Kÿchen Bamboo Cutting Board has a handle. The handle is there to allow the Kÿchen Bamboo Cutting Board Set to provide security and stability for the customer when preparing a meal. These store upright and do not take up much cabinet space.
Three different size cutting boards
Made of 100% antimicrobial bamboo wood
Keeps knives sharp
Sizes include: 13in x 9.5in, 11in x 8.5in, 8in x 6in
Handle on the cutting board
– Anthony Dawson
Cutting Board Buying Guide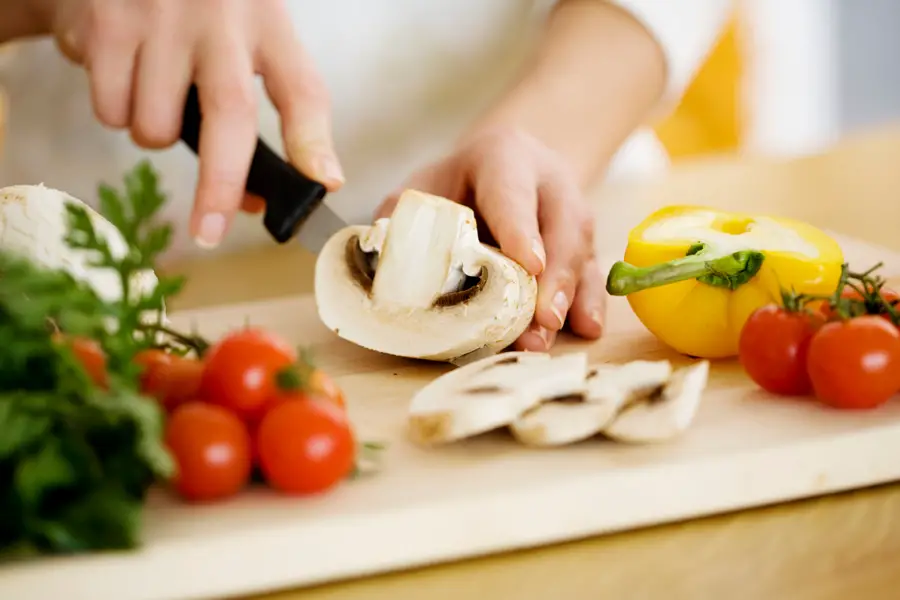 Selecting and Purchasing Cutting Boards: A Buyer's Guide
Every kitchen needs a cutting board. Without these, it will be virtually impossible to prepare anything that needs to be sliced. A cutting board allows you to have a stable surface on which you can cut and slice a variety of items using your knife. This helps you avoid damaging your kitchen countertops and your knives. Most importantly, a proper cutting board can save you from a lot of injuries in the kitchen. There are also instances when a cutting board is also used as a plate on which to present food. With the many purposes that a cutting board serves, it is important for every buyer to known how to select and purchase the right one.
Wood or Plastic?
One of the things you should be asking yourself if you were buying a cutting board is whether to choose wood or plastic. These two materials are the most common types of chopping boards available, but there are vast differences between the two. When buying a cutting board, it is good to be informed about the advantages and disadvantages that come with the different materials of cutting boards.
Advantages of Wooden Cutting Boards
Wooden cutting boards are great. In fact, cutting boards were primarily made out of hardwoods before any of the other materials were considered in the making of this kitchen essential. The advantages of using wood for a cutting board include the attractive look and feel as well as the resilience which allows it to handle the blades of a knife properly. It has also been found that wooden cutting boards provide a gentle surface that prevents damages to your knife.
There are also lesser-known advantages that come with using wooden chopping boards, but these could actually be the more important differences that any buyer needs to know. For one, chopping boards made out of wood have a somewhat self-healing property. Shallow cuts and marks left on the board because of contact with the blade of a knife would actually close on their own. This renders the board more durable and able to handle a knife's hits better. Secondly, contrary to what is believed by many, wooden cutting boards are actually some of the most sanitary boards available in the market. When bacteria are absorbed by these boards, they are actually kept beneath the surface because of the porous property that wooden boards have. Now, the bacteria beneath the board's surface actually tend to die. Some studies found that wood does in fact have anti-septic properties that make this possible.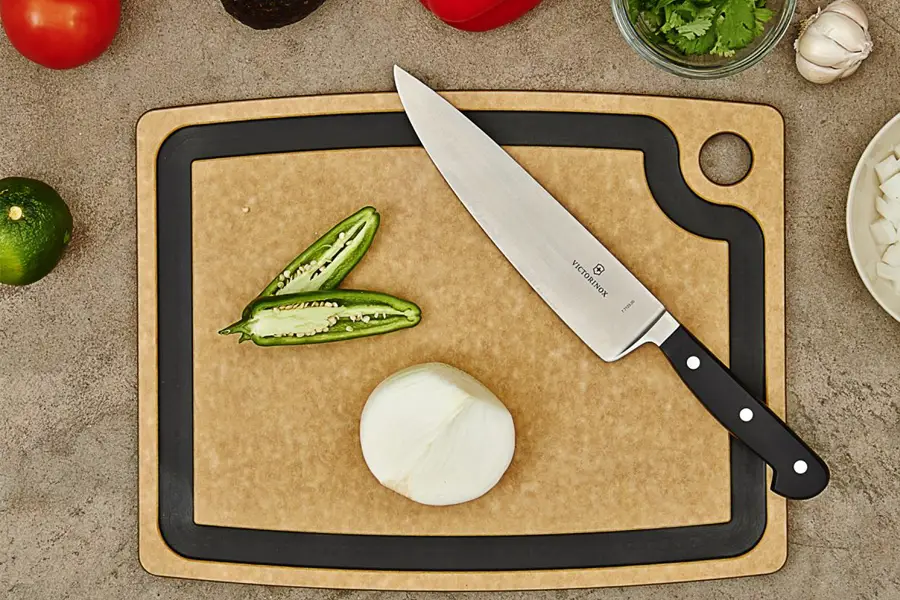 Disadvantages of Wooden Cutting Boards
While wooden cutting boards do appear to be the ideal choice, there are still disadvantages that buyers should know of. One of these is the fact that wood tends to break down or even lose its shape particularly when it is constantly wet. This is the reason why wooden cutting boards often have to be maintained with mineral oils which repel water and other fluids from the board's surface. Aside from this, wooden boards are often made of parts that are simply glued together. The glue can easily wear off over time and this can lead to broken or damaged cutting boards.
More important to note is the fact that not all types of wooden cutting board are the same. There are different types of wood that can be used, and depending on this, the cutting board can be highly advantageous, or can be the worst choice you have ever made for your kitchen. While it would be difficult to go through all the types of wood that are used for cutting boards, it is important to choose boards that are made with hardwoods that have tight grains and small pores such as teak. This provides the most advantage when it comes to durability, sanitation, as well as aesthetic qualities.
Advantages of Plastic Cutting Boards
If wooden cutting boards provided the most advantage in the kitchen, why was there a need to produce other types of boards? Plastic is the most common type of cutting board today along with wooden cutting boards. The simple reasons behind this are the fact that plastic boards are cheaper, lighter, and easier to clean. The artificial material also makes it possible to have plastic cutting boards that come in different sizes and colors. A plastic cutting board is probably a more common sight in many households because it is more affordable and easier to maintain. After using, you can simply put the board in a dishwasher and then you are done. You do not have to worry about the board becoming damaged either even if you leave it wet for a long time. Even if you do damage your board or if you find that it is no longer good enough, its lower cost allows you to replace it more easily.
Disadvantages of Plastic Cutting Boards
Of course, plastic cutting boards also come with disadvantages. A plastic cutting board is not as durable as hardwood cutting boards in the sense that they can acquire cuts and marks and these will be permanent. These cuts and marks also lead to difficulties in cleaning the board properly, causing the board to show signs of wear and tear. If you do want a more durable board however, all you will need to do is select a thicker board that will be able to withstand kitchen use better.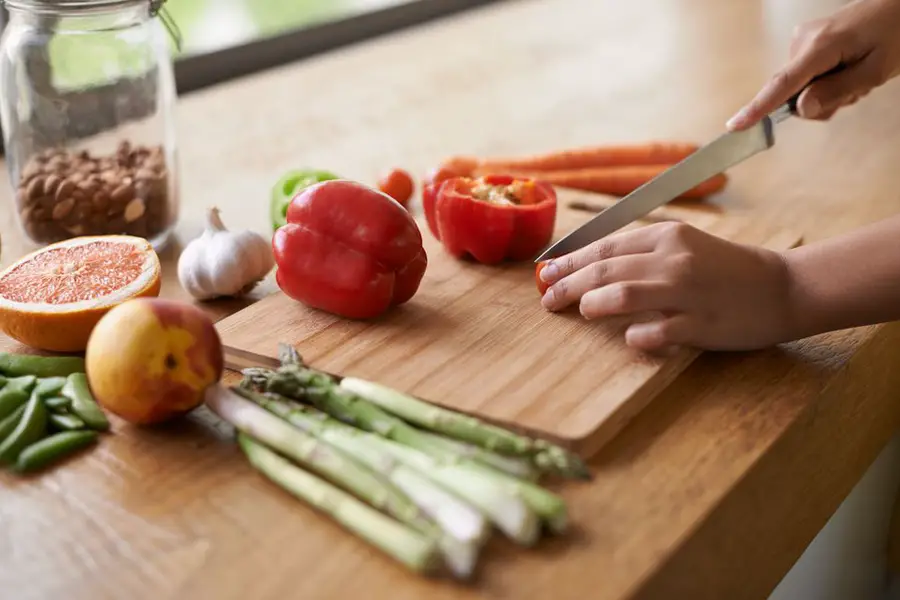 Other Factors
The difference between the most common types of cutting boards available is only the first thing you will need to consider when selecting and buying your own. Other factors you should consider are the size and weight of the board, how the board can be kept clean and sanitized, whether or not the board can dull your knife significantly, and the cost of the board. In order to select and purchase the right cutting board for you, here are some questions that you should ask yourself or even the salesperson before buying:
How much am I willing to spend for a cutting board?
Will this board be able to fit in my kitchen size-wise and aesthetically?
How large will I need my board to be?
What is the primary purpose for this cutting board?
What will I need to do in order to keep it clean and sanitized?
Will this type of board damage my kitchen knife?
How durable is this board?
Will I need to do anything special to maintain it?
Remember that you can have more than one cutting board for your kitchen. In many cases, different cutting boards are actually used for different purposes. If you are buying a cutting board for your home, one or two cutting boards should be ideal. Keep in mind that sanitation is one of the most important things to consider when buying a cutting board. Above all else, you want to make sure that anything and everything you prepare using your cutting board is clean and safe to eat.
Getting the Right Board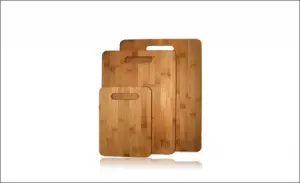 One of the most important items to have in your kitchen is a high quality cutting board. Whether you are chopping romaine lettuce to make a salad, cutting up some chicken to shake-n-bake some crispy dinner, or cutting some other food item, a cutting board can go a long way and protect your dishes and counters so that you do not have to cut on them. Whether you purchase a cutting board from a dollar store or some high-end department store, all cutting boards are very similar in that they provide you with a clean place to cut.
Variety Of Cutting Options
If you purchase a quality cutting board, then you can assume that it is going to last you for a longer amount of time. Whether you want a wooden cutting board or plastic, they do vary in size, material, and color, etc. Cutting boards are going to be heavily used and because of this they can get stained, cracked, and over time they might not hold up well and fail you in providing a safe and clean place to do your cutting. This is why it's important to look at a variety of cutting boards and to choose which one will suit your cutting needs the best.
The cutting board is a kitchen essential and there are many that can easily last you for several years. Ranging in weights and construction, from plastic to bamboo, there are many boards that allow you to cut comfortably. Do you want a grip or a handle? Is it smooth so that food will slide around when you cut? Is it easily to get stained? These are some common questions to consider when you are shopping around for cutting boards.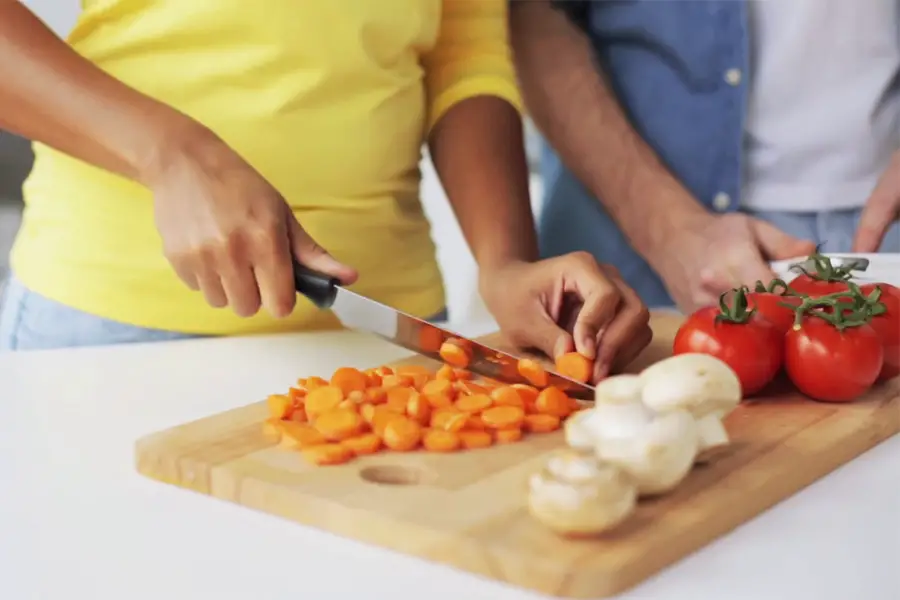 Cutting Boards For Kitchen Cooking
Do you want your cutting board to hold up after being put through the dishwasher? This is also another consideration to take into account when you think of what cutting board you want to use every single day. If you get a wooden one, it can easily expand when it gets wet and this will eventually become unstable. Thin boards can even warp and possibly dull your kitchen knives, while plastic boards can be more durable although they are unpleasantly slippery.
It is going to take your own cooking experience in order to see how the cutting board will hold up and how it will work for your specifically. Some people do more cooking than others, so some people will want to invest more money in a quality cutting board, while some others can get by with a more basic model. Whether you are looking to spend a couple of dollars or close to a hundred dollars, there are numerous cutting boards available for you to select from.
Models
Some cutting board models are CounterArt, OXO, Microban, Norpro, and others. Whether you want one with a handle or without, if you want think or thick, colorful or simple, there is a cutting board for everyone. Take your time to sort through the options and pick which one will best suit your kitchen and cutting needs.