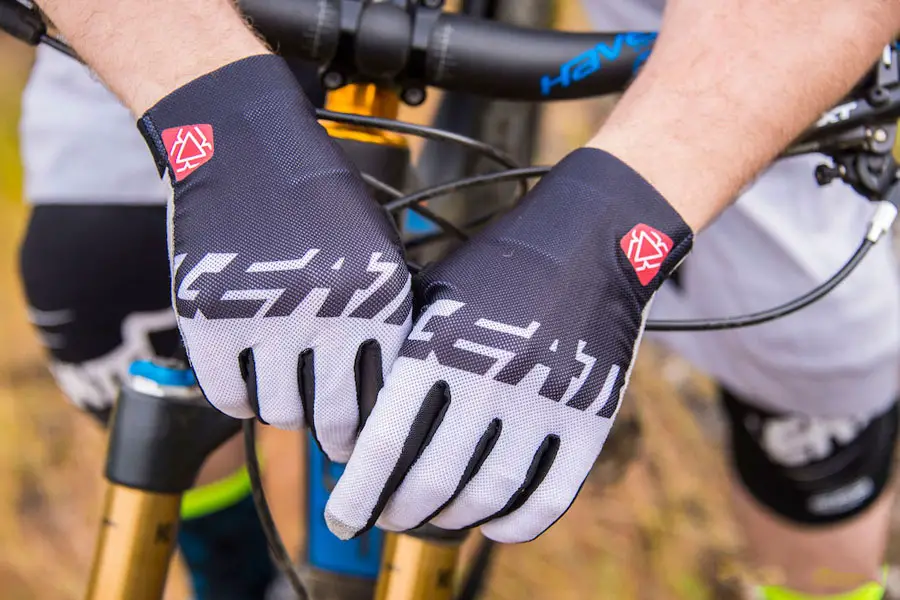 Cycling Gloves Men Reviews
Cycling requires both hands to have a tight grip on the handlebars at all times, which can cause quite a bit of discomfort. To reduce direct friction on the hand and get a better grip, many cyclists choose to wear gloves specifically designed for cycling, be it mountain, road, or recreational. In addition to providing grip and support for the fingers and wrist, cycling gloves offer protection against the elements and help control sweat. Additionally, the padding in cycling gloves offers additional comfort and shock absorption on extra bumpy rides, meaning mountain bikers in particular will find sound use in a pair of bike gloves. Though no rider wants to be part of a serious wipeout or accident, wearing gloves will help reduce the impact of injury in the event of a fall where you have to stop yourself with your hands. Cycling gloves come in several different varieties; some are full-fingered and some have cutoff fingers, while some are designed specifically for mountain biking or road cycling purposes.
Most Popular Cycling Gloves Men
Pearl iZUMi
With benchmark levels of comfort and performance, the Pearl iZUMi Men's Select Gloves are everything a passionate cyclist needs to protect his/her hands when hitting the road or trail. The gloves use a Comfort Bridge Gel-Foam padding located around the perimeter of the palm that helps relieve pressure on the median and ulnar nerves, all the while offering superior levels of cushiony comfort. The palm itself is made of Clarino synthetic leather that's supple soft yet durable enough to handle plenty of scrapes against the concrete or dirt. Located on the back of the glove's thumb is a soft, low-profile wipe pad for wiping sweat off your brow while on the move. A simple hook-and-loop closure system make the iZUMi Selects easy to take on and off, while a 62% polyamide/22% polyester/16% spandex main protection offers up a snug fit that doesn't restrict mobility. The men's Select gloves are available in a variety of eye-catching colors that help to increase your visibility on the road or trail.
Comfort Bridge Gel-Foam padding helps relieve pressure points and absorb shocks from bumpy roads/trails
Soft and sturdy Clarino synthetic leather stands up to scrapes in the event of an accident
Soft wiping pad on the thumb allows rider to wick away sweat while on the bike
– Anthony Dawson
Best Overall Cycling Gloves Men
Louis Garneau
Pre-shaped using Lycra fabric and carbon ion spandex, the Louis Garneau 12c Air Gel Gloves are designed for the utmost comfort on long rides. The palm is perforated using sandwich mesh and integrates Biogel padding for more breathability, flex, and reduced pressure on the ulnar and median nerves, those most affected by shock from bumps and vibrations. The palm integrates a multilayer digitalized amara silicone layer to provide enhanced grip on the handlebars for more stability and control. Located on the back of the thumb is a microfiber pad to easily wick away moisture without having to stop your ride. Additionally, the gloves employ the use of Garneau's patented Ergo Air technology that helps wick away moisture from the palm to help control hand temperature inside the gloves. The ergonomic cuff has discreet pull-tab that makes the Air Gel Gloves easy to slip on, while the fingertips are coated in silicone to give a good grip when pulling them off. The gloves are also outfitted with a reflective piping to increase visibility on low-light rides.
Pre-shaped with Spandex/Lycra/Mesh to prevent allow for flexibility and prevent pinching
Ergo Air technology helps keep hands cool and dry
Adjustable, low-profile cuff offers custom fit without added pressure
– Anthony Dawson
Best Budget Cycling Gloves Men
Avenir
For cyclists wanting a basic bike glove that won't break the bank, the Avenir Classic Comfort Cycling Gloves are one to fit the bill. The gloves have an upgraded design that uses big-weave crochet to maximize breathability to keep the hands cool and dry. An absorbent brow wipe located along the thumb and inside of the index allows the wearer to wick away sweat while riding. Though no high-technology is used to maximize comfort on these Avenir gloves, the palm features compression foam padding that's thickest at the points that experience most contact with the handle bars, and thinnest in the points that are needed to provide a secure grip. The gloves are available in sizes S,M,L, and XL so that cyclists of all hand sizes can grab a pair that fits them. An advantage to the lack of gel padding means that the gloves can be thrown straight in the wash after every ride without being affected. And though they may not be the most stylish or feature-packed gloves on the market, they are straightforward and built to last; not to mention they're affordable enough for any rider.
Affordable glove with classic design built to last
Brow wipe allows rider to wick away moisture from the head and face while riding
Compression foam padding thick in points to absorb shock and thin in points to enhance grip
– Anthony Dawson
Cycling Gloves Men Buying Guide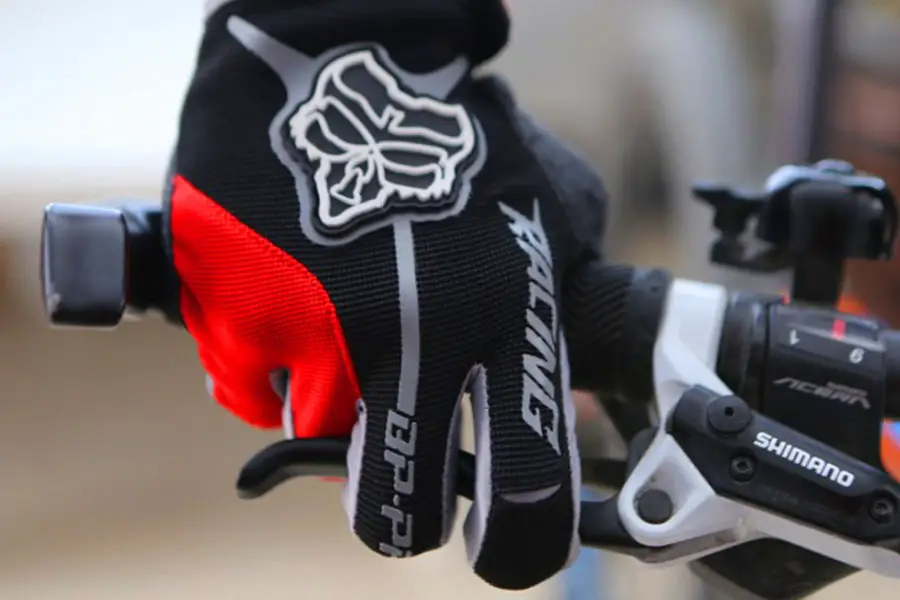 Regardless of the type of biking that you do there are times when you need to transport your bike safely to the location that you're going to start your journey. While some people fold their bikes up and throw them in the back of a vehicle, this option is not the best when it comes to properly caring for the bike. The best option is purchasing a car rack that will provide safety and security for transporting the bike in a convenient location that doesn't take up space that may be needed for other things such as people, groceries or whatever else is needed. There are several different brands, sizes and styles available which can make choosing the right Cycling Gloves Men a bit overwhelming. This guide provides the information about what you need to consider prior to your purchase of a car rack for bikes, along with what you should look for when searching for the best option that will meet your needs.
Consider This When Choosing Cycling Gloves Men
Some things to think about are the size and type of bike that needs to be stored, how the bike needs to ride and the type of car that you will be using. Some bikes are larger than others. Some fold into more compact sizes and others are more difficult to break down. How many bikes will you need to accommodate with the rack? They come in a variety of holding capacities. By establishing these things, you will have a better idea of the type of car rack that you need to safely transport your bike.
Roof Top Cycling Gloves Men
These racks are designed to be mounted on the roof of your vehicle. They come in a range of styles that can accommodate between one and three bikes. In addition to this, there are variations for bikes that will have the front wheel removed or those which are designed to holding both wheels of the bike securely in place. In addition to accommodating bikes this type of car rack can also hold snowboards paddle boards, cargo boxes, surfboards, small boats and skis.
Pros of roof top Cycling Gloves Men s are that they are one of the most versatile systems. The offer the best in security and stability while allowing access to the car doors and other area which may need to be accessed such as the trunk or hatch. The cons include the fact that the items must be lifted up to be placed on the rack, effort is required to place and remove the items, they cause more wind resistance when traveling and height clearance may be an issue in some.
Trunk Mounted Cycling Gloves Men
This type of Cycling Gloves Men is used specifically for transporting bikes. The racks are mounted on top of the trunk area. The pros of using trunk mounted Cycling Gloves Men s is that they can be transferred from one vehicle to another, they are less expensive and portable for storage, they provide easier access for loading and unloading the bikes, and they can be easily removed from the trunk when not in use.
The downside of trunk mounted racks is that they significantly interfere with trunk access and there is a tendency for the bikes to bump into one another during transport. They are a less secure means of transporting bikes.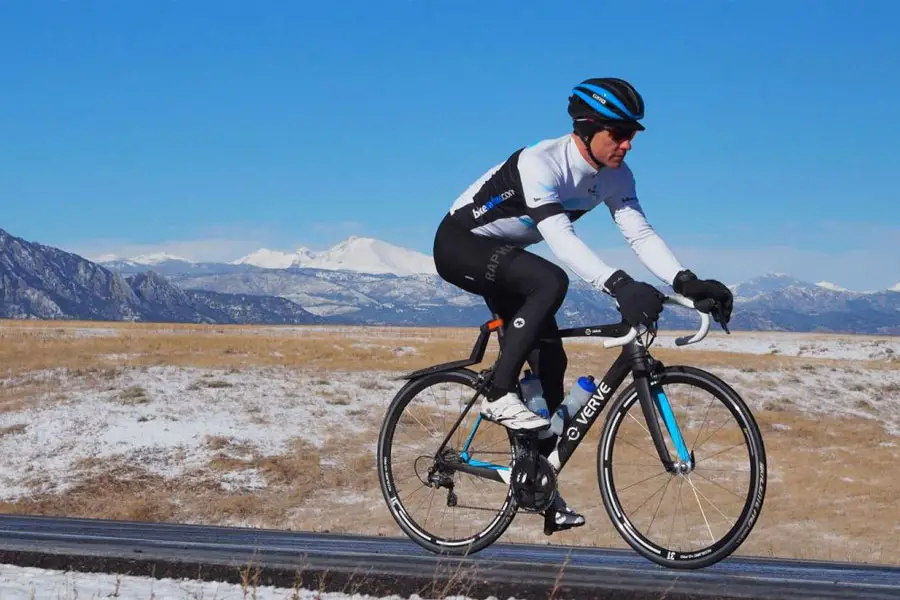 Truck Racks
Truck racks can be conveniently mounted to tool boxes and they are the type of Cycling Gloves Men that are the best choice for accommodating a heavier load. When using a truck for transportation, they are also one of the most practical options. They make it easier to load, unload and access the bikes. The cons associated with truck racks are that they can take up a lot of space in the truck and limit storage capacity within the truck bed.
Hitch Cycling Gloves Men
Hitch Cycling Gloves Men s are easy to install. There are a few different models and some allow clearer access to the rear door than others. They are capable of accommodating bikes and can also be adapted to carrying snowboards, skis and cargo holders. They are good choices when you need Cycling Gloves Men s that will get frequent use.
The downside of hitch Cycling Gloves Men s is that some of the more advanced models are expensive while the less expensive and basic models can present a significant interference with accessibility to the trunk and rear cargo areas. The bikes are also less secure with this type of Cycling Gloves Men s as the bikes have a tendency to sway.
Spare Tire Racks
Spare tire racks are easy to load and unload the bikes from. They also provide clear access to the rear door and trunk areas. This type of rack can be adapted for carrying snowboards or skis as well, so they are versatile in their capabilities. The cons associated with spare tire racks is that they can only carry a maximum of 2 bikes and the size of the rack depends upon the size of the spare tire. The bikes are not as secure with this type of rack as some of the others as there is a tendency for them to sway back and forth during transport.
What to Look for in Bike Car Racks
The best choice in car racks to transport your bikes depends upon the type of vehicle you will be using to transport them. Select a type that will accommodate the number of bikes you need to haul with the features that will allow for the most secure fastening of the bikes to the rack to avoid damage. Choose the type, style and size that will satisfy your requirements.
Conclusion
Once you figure out what you need in a bike car rack, the selection process becomes much simpler. There are a lot of brands, sizes and types out there, but you won't have any trouble honing in on the best choice. Now that you know what you're looking for, shop around to compare prices and get the best value for the cost.