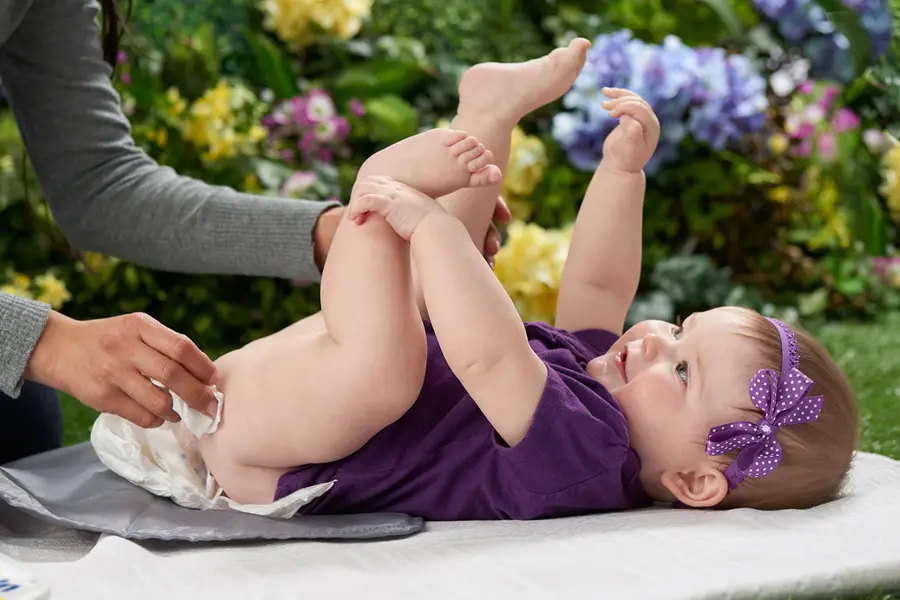 Diaper Rash Cream Reviews
There's nothing more uncomfortable for your baby than when they have the irritation that comes from diaper rash. When your child stays wet for too long, then a rash will develop. That's when you need an effective cream to soothe the rash and protect the skin from further damage. Diaper rash creams are specially medicated to provide quick relief to inflamed skin, while also providing moisture and emollience. The right diaper rash cream will be affordable, and also be multi-use so that the whole family can benefit. Be sure to find a cream that is hypoallergenic and fragrance free, as this can further irritate your child's skin. You also want to find something that feels good on your own skin, as the right diaper rash cream can heal your hands as well. For the most part, rash creams are quite affordable, and easy to find at your local drug store. If you want something more natural be sure to go to your local health food store.
Most Popular Diaper Rash Cream
Aquaphor Baby Healing Ointment
A number of adults use Aquaphor to heal their skin, but few people know that this company also makes a fantastic diaper rash ointment that helps to heal and protect the skin on contact. This is a product that is recommended by dermatologists, pediatricians, and pharmacists, and it's easy to purchase over the counter. This multi-purpose ointment is great to use on everyone in the family, and the skin protection formula features glycerin, chamomile essence, and vitamin B5 to help soothe, moisturize, and protect even the driest skin. Use this on diaper rash, or on chapped, cracked skin, minor cuts, scrapes, and burns. This can also effectively soothe uncomfortable blisters, red skin, and chapped lips. All in all, this is a fantastic diaper rash cream that also serves as a fantastic multi-use formula. The 14 ounce jar should last you for a long time, and the cream is completely free from fragrances, preservatives and dyes.
The ideal multi-use skin healer and protectant
Perfect for the whole family
Convenient 14 ounce jar
Contains glycerin, chamomile, and B5
Recommended by dermatologists, pediatricians, and pharmacists
– Anthony Dawson
Best Overall Diaper Rash Cream
Triple Paste Medicated Ointment for Diaper Rash
This 16 ounce container of Triple Paste Medicated Ointment is a fantastic way to keep your baby comfortable and free from rashes at all times. Diaper rash is a common problem for babies, and there's nothing more agonizing for both mom and baby. It's incredibly uncomfortable for both, and the quicker you find a solution to soothe your baby the better. This medicated ointment is unconditionally guaranteed to work on your child's sensitive skin, and comes highly recommended by pediatricians and dermatologists. When other treatments fail, it's a good idea to give this ointment a try. It's completely free from fragrance and is deemed hypoallergenic. Before applying the cream, be sure that you cleanse the area of irritation, then apply the ointment liberally. To prevent a diaper rash in the future, be sure to keep baby dry at all times, and change diapers just as soon as they're soiled.
Free from fragrance and hypoallergenic
Apply ointment liberally
Ample 16 ounce container
Dermatologist and pediatrician recommended
Works when other treatments fail
– Anthony Dawson
Best Budget Diaper Rash Cream
Desitin Rapid Relief Diaper Rash Remedy
This Rapid Relief Creamy Jar comes from the name that all mothers trust: Desitin. This 16 ounce jar is ample in size, and works to effectively heal your baby's irritating diaper rash. In a clinical trial, 90% of babies received noticeable relief within 12 hours of using this cream, and it's formulated to be stronger than the other creams you can find over the counter. This cream has a smooth and rich texture that calms your baby's skin and helps to heal irritation on contact. This also functions as a barrier cream that keeps your baby's skin protected and prevents further irritation. This cream is completely hypoallergenic and dermatologist-tested to go on smoothly and wipe off easily. Get the moisture and emollience that you need to keep your baby's skin healthy and supple. All in all, Desitin is a name that mothers have really come to trust, and this cream is both economical and effective.
Provides moisture and emollience
Ample 16 ounce jar
Brings rapid relief to irritated skin
Enhances barrier function of skin
90% of babies show relief within 12 hours
– Anthony Dawson