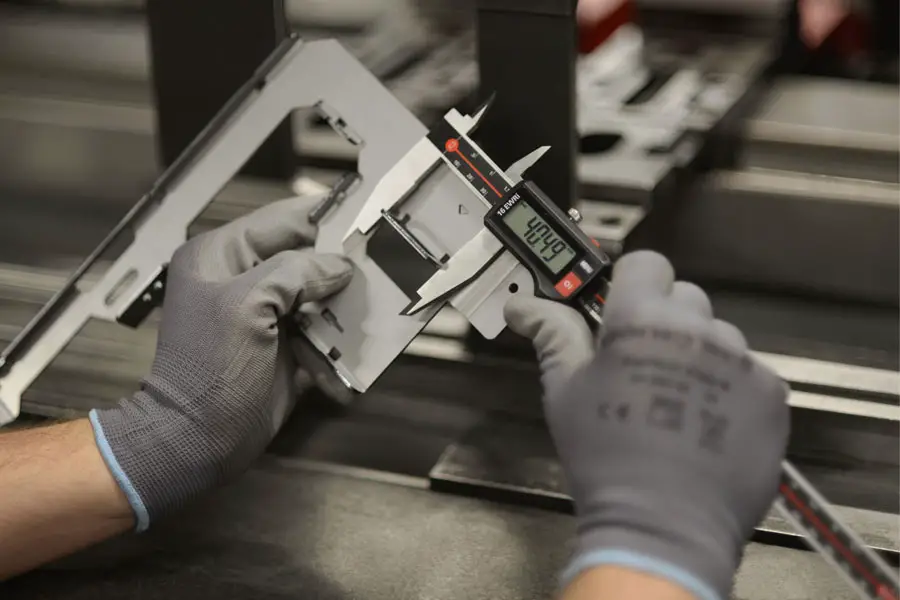 Digital Caliper Reviews
Calipers have been used for centuries to measure the distance between two points on a given plane. In their simplest form, they have two arms with points that face inward or out that can be adjusted to measure two points on an object. Digital calipers are an advanced form of vernier calipers, which can measure inside and outside distances in addition to depth. They typically have a ruler with an adjustable claw that displays measurements via a digital readout. Calipers are used for a variety of applications across many trades including woodworking, engineering, construction, and even medicine. Though all types of calipers are designed to the same task, digital calipers have the advantage of taking the guesswork out of adjusting and reading manual measurements. Digital calipers give the user an accurate measurement digitally, which ultimately saves time and makes working more efficient.
Most Popular Digital Caliper
Neiko
With their Stainless Steel 12 Inch Digital Caliper, Neiko makes obtaining and, more importantly, reading precise measurements much easier than a standard dial or vernier caliper. The digital system features three easy to use buttons: on/off, zero, and mm/inch. The hardened stainless steel shaft is as sturdy as any other tool in the toolbox and features a depth measurement probe and precision ground jaws. The moving jaw attached to the LCD display moves and locks in place by way of two adjustable thumbscrews. The LCD display itself has a 0.01mm/0.0005-inch resolution with large, easy to read measurements that are accurate to 0.02mm/0.0001-inch. The calipers come in a sturdy plastic case for protection and storage and come with two long-lasting batteries. The Neiko Digital Calipers boast the same accuracy ratings and LCD resolution as the competition but is available at a fraction of the price, making it more accessible for the everyday user.
Digital caliper with LCD display that converts from SAE to MM with one button
Accurate measurements down to 0.02mm/0.0001-inch
Sturdy stainless steel construction with precision ground claws
– Anthony Dawson
Best Overall Digital Caliper
Mitutoyo
Originally founded in Tokyo in 1934, Mitutoyo is renown for manufacturing precision measuring tools and metrology equipment. The ABSOLUTE 500-196-20 Digital Calipers are made of hardened stainless steel for a durable feel with a black and yellow ruler face. The caliper has a digital LCD readout that uses Mitutoyo's ABSOLUTE linear encoder technology that allows for "set and forget" measurements, which is particularly useful when measuring in hard to reach areas. In addition to the origin set switch, the caliper face features a Zero/ABS (Absolute Scale) button to zero the LCD display and an inch/millimeter function button for switching between measurement systems. The caliper's digital display clearly and accurately shows measurements and prevents overspeed errors by way of the ABSOLUTE electrostatic capacitance encoder system. The calipers can measure outer and inner diameter, depth, and step. The digital system has a built-in alarm that alerts the user when voltage is low or when scale or value composition errors have occurred. A rolling thumbwheel on the top of the LCD display allows for fine-tuned adjustments along the ruler and thumbscrew on the bottom locks it in place.
Digital calipers measure OD, ID, depth, and step: when the end of the fixed jaw measures a piece of an object before its outer or inner steps are measured
Accurate LCD display with 0.01mm resolution
Features origin "set and forget" switch, Zero/ABS control, and auto on/off button
– Anthony Dawson
Best Budget Digital Caliper
Carrera Precision
The Carrera Precision Digital Caliper is almost too good to be true; but it isn't. Unlike other digital calipers that contrast stainless steel frames with a flimsy plastic casing for the LCD display, the Carrera Digital Caliper has a machinist-grade titanium alloy casing that will stand up to the toughest of jobsite usage without taking a hit. The caliper also has a heavy-duty stainless steel frame and a large LCD display with three user-friendly control buttons for on/off, zero, and inch/mm conversion. The calipers have four measurement capabilities including inside and outside diameter, depth, and step up to 6-inches. A thumbwheel on the top of the head allows for easy one-handed adjustments and another at the bottom locks the caliper in place for recording measurements.
Measures inside and outside diameter, depth, and step from 0 to 6-inches with accuracy to 1/1000-inch
Titanium alloy casing protects large LCD display for ultimate durability and professional jobsite usage
Fraction of the price of competitor calipers; includes custom-fit case and extra battery
– Anthony Dawson
Digital Caliper Buying Guide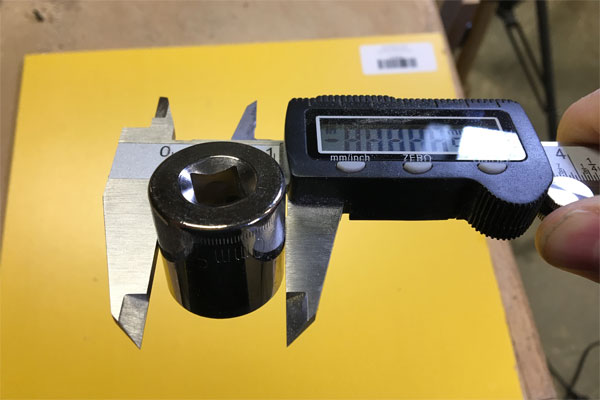 Calipers have been around as measuring tools for literally millenniums, and although they are considered ancient measuring tools, they have not lost their usefulness in contemporary culture. Calipers are still used quite often across a broad spectrum of professions, crafts and hobbies. One of the reasons that calipers remain so popular, despite the advancement of technology, is their simple use. Another exceptional benefit of calipers is the fact that they still remain one of the most accurate measuring tools, proving that complexity of design and function does not always produce the best results.
Simplicity of Use
Calipers are not only simplistic in design, but in use as well. The caliper is made with two identical points at the end of each arm. These points can be facing inward or outward. The user simply places the points at the furthest end of whatever is to be measured. Once the points have been firmly placed at the points to be measured, it is removed and the distance between the points is then measured. There are some calipers that have measurements affixed to them, so that the user can immediately read the measurement without the use of a secondary measuring instrument.
A Short History
Calipers have a long history. Evidence from an ancient Greek shipwreck reveals that calipers have been around since at least the six-century B.C. Not only is there evidence of their ancient existence, but there is also evidence that their use was geographically widespread. This is known because there is evidence of calipers being used in China during the third century B.C.
The history of calipers provides insight into their accuracy and dependability. The fact that calipers have not become obsolete over all of these centuries is a testimony to their ability to produce accurate and consistent readings. Some things simply cannot be approved upon. Calipers remain on a short list of things, including the wheel, which have outlasted technology.
Type of Calipers
Although the focus here is on digital calipers, there are at least eight extant caliper designs, which are:
Inside
Outside
Divider
Hermaphrodite
Vernier
Dial
Digital
Micrometer
The Vernier Caliper may be considered the parent of all of the calipers that are currently in existence. This is because almost all calipers are based on the vernier design. However, all of the calipers that are listed above have practical applications that span a broad spectrum. Whether the use is professional or a part of a hobby, if it requires accurate micro-measurements, the caliper is up for the task.
Digital calipers have the same use as with vernier calipers. This is primarily because they are based on the same design. The difference is that digital calipers don't use a ruler or dial like other calipers. Digital calipers have a digital face that provides visible measurement results.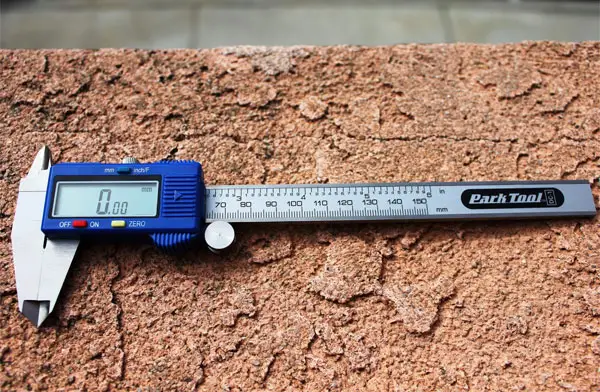 Where to Buy Calipers
There is no shortage of places and ways through which calipers can be purchased. The popularity of calipers creates a high demand, which in turn creates a ready supply. However, just because you can locate and purchase a caliper in a number of different places does not mean that each place is equally beneficial. Traditionally, purchasing a caliper would be done at a brick and mortar specialty or hardware store. Although this can still be done, it does come without its own set of challenges.
First of all, finding the specialty store that has the calipers that will be best for your particular task could require that you visit several brick and mortar stores. This is time consuming and costly. Another downside to buying out of a brick and mortar location is the fact that the cost will more than likely be great than cost at an online store. This is because of costs associated with distribution and inventory.
There is one benefit associated with buying from a brick and mortar location, and that is the ability to speak with a live person who will be able to answer any questions or concerns that you may have. This also provides that personal interaction that you will not get online. Whether that type of experience will justify the difference in prices is another issue.
Increasingly, more people are making purchases for items such as calipers online. There are multitudinous benefits to using an online store versus a brick and mortar store. First of all, the search process will run much smoother and quicker. Online, you will be able to enter the relevant keywords into the search box and launch your search inquiry in a matter of seconds. Depending on the specificity of the keywords used, you can have your search completed in a matter of seconds.
Buying online also allows you to make purchases 24 hours per day, meaning that you can shop when it is convenient for you, without having to be concerned with store hours.
How to Search for and Buy Calipers Online
The Internet produces a wealth of conveniences and resources. You can search for a digital caliper right from the quiet and comfort of your own home. Simply log into your computer and open a browser and you are on the way. Enter in the search criteria for the type and size of digital caliper that you are looker for. It will probably be worth it to perform a bit of online research to determine the right caliper for what you are attempting to do. After you have completed your research, use the information you find to locate the caliper that is best for you. It is important to pay attention to shipping costs when evaluating the price factor. Some online retailers will lower the price, but they will hit you with shipping costs, so make sure that you have figured in the entire cost.
Make sure that the online retailer you use has good reputation and a good customer service record. This is your best protection against not receiving what you ordered and having no recourse.
When you use the points set forth in this guide, it will make your search for a digital caliper much simpler and maybe even enjoyable.