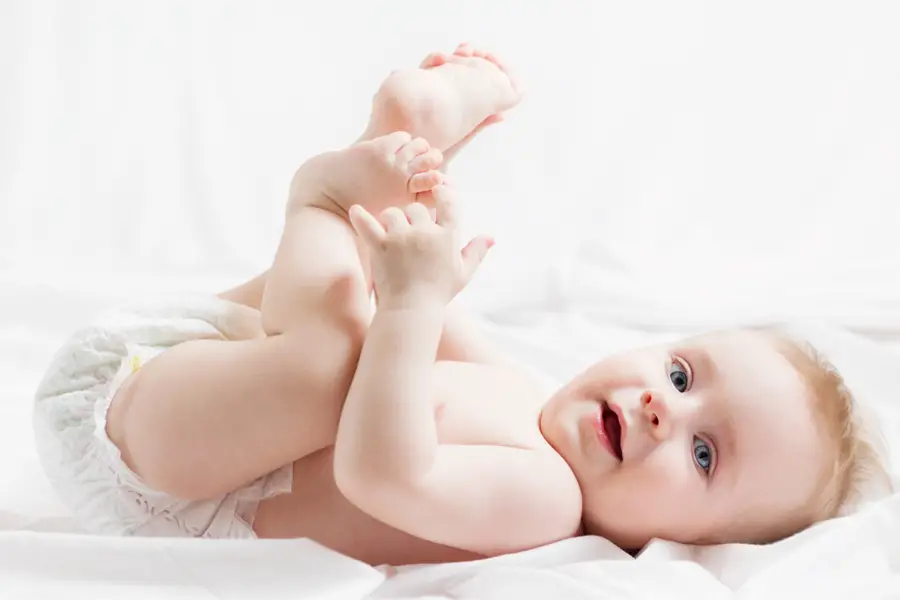 Disposable Diapers Reviews
When looking for the right disposable diaper for your baby, you're probably searching for the best in fit, comfort, and absorbency. What makes this so challenging is that every baby is different, and perhaps what works great for another child isn't going to be quite so comfy for yours. This takes a little trial and error to get it right, but there are some key qualities that make some brands continuously stand out from the rest. Some other important factors to consider are how much you're willing to spend, and how much you're concerned for the environment. It's important not to buy in bulk until you're sure that you've found the right brand for you. The easiest time to fit your child is right after they're born, because you know exactly how much they weigh. All disposable diapers say right on the package which size you should buy dependent upon your baby's weight. Please note that European brands have a different sizing system.
Most Popular Disposable Diapers
Pampers
Pampers is definitely the leader in comfort, and their Swaddlers disposable diapers have the same blanket-like softness that you get from the old cloth diapers. The sides are nice and stretchy without chafing, and there's a handy color-changing wetness indicator that lets you know when it's time for a change. A happy baby is a dry baby, and Pampers goes that extra mile to keep your child as comfortable as possible. In fact, this brand is the #1 choice for hospitals when it comes to disposable diapers, so you know that they're doing something right. There are a number of different sizes and styles to choose from, so Swaddlers can protect your baby for years to come. These diapers also work great in conjunction with Pampers sensitive wipes, that are fragrance-free and hypo-allergenic. Because of the quality of these diapers, they're a bit more pricey than other brands, but it's worth the extra expense to keep your baby extra comfortable.
Blanket-like softness keeps baby comfortable and secure
Color-changing wetness indicator
The #1 diaper choice of hospitals
Soft, stretching sides and fasteners that overlap create flexible fit
Works great with Pampers Sensitive whites for delicate skin
– Anthony Dawson
Best Overall Disposable Diapers
HUGGIES
Getting your baby to finally sleep through the night is an accomplishment that no parent soon forgets, and once you've reached that special goal, you need to find a diaper that is going to support your baby's comfort throughout the night. Huggies Overnites do just that, offering up to 12 hours of leak protection, while allowing baby, and mommy and daddy, to get a good night's sleep. For over 10 years now this has been the top selling brand for overnight protection, and that means that other parents have confirmed that they're having to get up less in the middle of the night to change those diapers. This is one of the most absorbent diapers on the market; eliminating leaks, thanks to the SnugFit waistband that holds the diaper perfectly in place. It's 25% more absorbent than its competitors, and when you keep the moisture at bay, you're helping to protect your baby's delicate skin. Not only that, but there are a number of different sizes and cute styles to choose from.
Comes in numerous different sizes
12 hours of leak protection
Special Leak Lock design
SnugFit waistband keeps diaper in place all night long
Cute designs with Sleepy, Winnie the Pooh, and Disney characters
– Anthony Dawson
Best Budget Disposable Diapers
Luvs
Luvs is a great brand of disposable diaper if you're really concerned about leakage protection. With their trademark Bear Hug Stretch, the premium elastic on the sides is what keeps those leaks from happening. Also, the blue leakguard core locks in the wetness, so your baby can stay dry and happy. It's rare that a diaper that works so well is also so reasonably priced. With comfort and security that matches the most expensive brands, it manages to be more affordable for families. There's also a handy money back guarantee with Luvs, so if you and your baby aren't satisfied, you can return the diapers for a refund. (But please don't return the used ones). With these you'll find superior overnight, "heavy-dooty" protection. It's nice to hear less crying in the middle of the night due to your baby being wet and uncomfortable. Luvs provides a great diaper that keeps the tears at bay.
Stretchy Sides
Leakguard Core
Leg gathers create ultra leak barrier
Soft as cotton and fresh smelling
Guaranteed to work or your money back
– Anthony Dawson
Disposable Diapers Buying Guide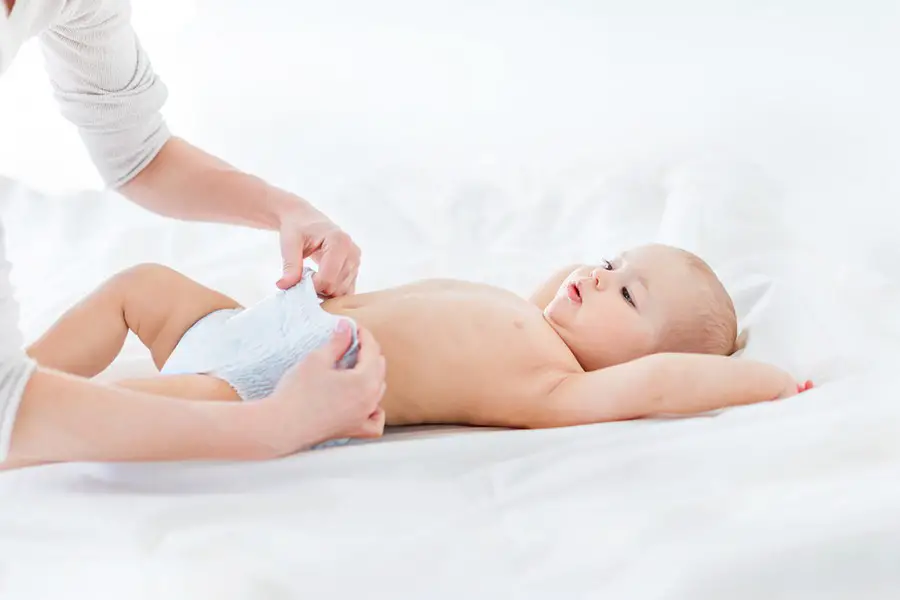 Disposable diapers are convenient to use and you have a wide range of options to choose from in the store. Your baby remains comfortable when wearing them and if used properly, your baby will not have to suffer from diaper rash. It is essential that the product you buy has excellent absorbent qualities to keep your baby dry. You also need to be aware of the material that they are made from so that you avoid any allergic reactions.
Cloth vs. Disposable Diapers
While the initial price for cloth diapers may be higher, their reusability makes the cost worthwhile. However you have to deal with the inconvenience of washing them after each use. You also have to factor in the price of detergent and softeners. That is why disposable diapers are so convenient.
Factors to Consider When Shopping for Disposable Diapers
You need a diaper that can absorb any wetness; after all, that is what they are designed to do. If your baby's skin is not dry, it will result in skin irritation, rashes and chafing. Most varieties of disposable diapers that you find in the market are very absorbent. You must, however, ensure that you change your baby frequently, or as soon as their diaper gets wet.
Your baby should remain comfortable at all times. Other than ensuring that the diaper does not get too wet, it should also fit well. Some of them have elastic bands around the legs to prevent leaks. Ensure you get the right size so that it fits well.
Different disposable diapers have different fasteners. Some use sticky tape; others have Velcro, which is convenient to use. You should, however, ensure that they do not become wet because they can lose their adhering strength.
The cost aspect is one of the most significant considerations for most parents when they think about using disposable diapers. Disposable diapers are convenient, but they do require that you set aside some money to buy them. It becomes an essential line item when you are budgeting, and you should, therefore, determine how much you want to spend. Your baby must use the right product to avoid any skin problems. There are many options available, which are good quality yet affordable.
Performance
It is critical that before you go shopping, you read customer reviews and recommendations. You will save yourself the headache of dealing with accidents due to poor quality.
Infants typically use many diapers, especially during the first few weeks. It will, therefore, make more sense for you to purchase in bulk. Bulk shopping gives you access to discounts, and are more cost-effective. As they become a little bit older, you may end up using a bit less, but since most brands pack fewer diapers, your expenditure may still be a bit high.
Some brands have disposable diapers that are specific for newborns. Swaddling diapers have cut-outs that will accommodate the healing stump of the umbilical cord. Once it falls off, you can then switch to the normal ones. The infant diapers are also softer and, therefore, comfortable for the infants who do not move much.
As the child gets into the potty training stage, opt for diapers that will help with the process. Some specific disposable diapers give a 'wet feeling' so that the child is not very comfortable. It will make it easier for you to suggest to the child to use the toilet instead of the 'wet' diaper. The other option is to use the training diapers that look like underpants. You can easily pull them down when you are encouraging your baby to use the potty. When the baby finishes, you simply pull them back up again.
Typically, disposable diapers have an outer plastic cover and layers of synthetic or natural fiber inside. Others have a gel compound that helps with the absorption of urine. Few manufacturers will treat the diapers with sodium polyacrylate to help with performance. Unfortunately, some children have naturally sensitive skin. You, therefore, have to be very careful about the type of disposable diaper you buy. In such a situation, it will be about trial-and-error, as you try to find the one that works best for your little bundle of joy. It also helps to see what other customers have to say. Some brands are notorious for using low-quality material, and the reviews will let you know which ones to avoid.
Different disposable diaper brands have various sizing aspects. What some companies brand as big, for example, may not even fit chubby children. You may, therefore, need to buy extra-large for one brand, while large works well on a different brand.
Wrap Up
It is important that you buy the right disposable diapers for your baby. Use our article above as a guide the next time you go shopping.