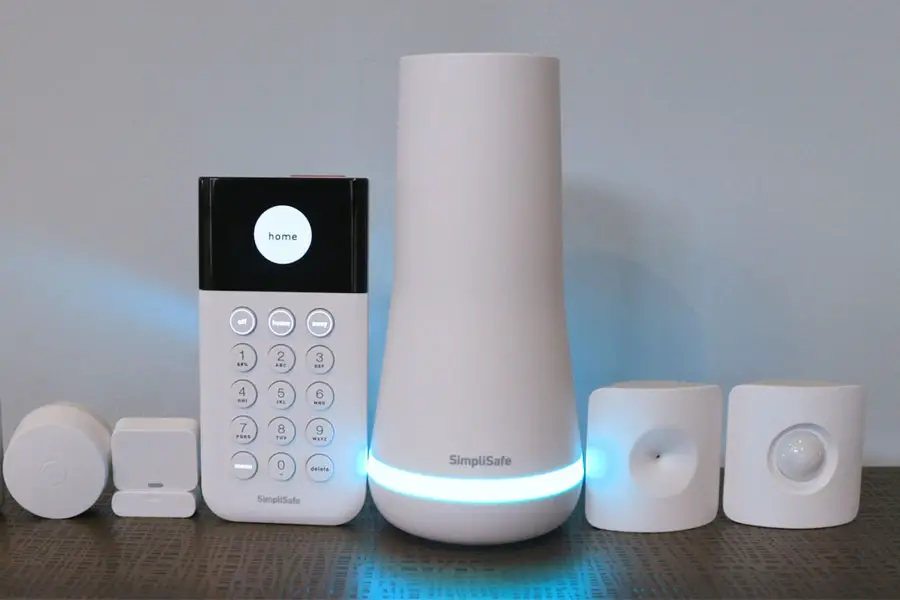 DIY Home Security System Reviews
Do you want to feel more secure while you are away from your home? Whether you are at work or on vacation, securing your home while no one is there is a major concern for most families. A DIY Home security system will provide the peace of mind you are looking for and will give you an extra set of eyes on your home at all times. Even if you are home, this device will protect your young ones and loved ones. Keep your family and your belongings safer with these security systems. The following reviews provide the best DIY home security systems on the market today that will provide you the best protection and peace of mind.
Most Popular DIY Home Security System
PiSECTOR
The PiSECTOR 3G/4G Cellular & Landline All in one Wireless Security Alarm System DIY kit with Dual Network for Simultaneous Double Protection GS08-M20 will protect your home and your belongings with a high level of security equivalent to professional monitoring services. This DIY home security system has a dual network for double protection to your home and property at the same time with the GSM, Landline/VolP. This device will Auto-Dial-out or send you a SMS to alert you of an emergency. It covers cases of burglary, fire, flood, and SOS. These features are similar to other monitoring systems but allow you to do it yourself without having monthly monitoring fees. The chime function will notify you when someone enters your home. The PiSECTOR 3G/4G Cellular & Landline DIY home security system will notify you when the door/window is open with an auto-detector to prevent you from arming the system while a door or window is open before leaving. You can override this feature by holding the ARM button. The stylish door/window gap detectors have strong 3M double-sided sticking tape for easy installation. The microprocessor-controlled pet-immune feature sensors for detecting motion of objects above 50 lbs with pre analysis before alerting to minimize false alarms.
Dual network for double protection; GSM and landline
Send you alerts by text message in emergencies
Same functions as high monitor systems without monthly fees
Chime function will notify you when a door or window is opened
Auto-detector allowing you to override system if it is a false alarm
– Anthony Dawson
Best Overall DIY Home Security System
Fortress Security Store
The Fortress Security Store ™ GSM-A Wireless Cellular GSM Home Security Alarm System Auto Dial System: DIY Kit is a great security system for an affordable price. This DIY home security system has all the functions of a high-end alarming monitoring system without the monthly fees. The Fortress Security Store ™ GSM-A Wireless Cellular GSM Home Security Alarm System is totally wireless with a built-in GMS dialer. This DIY home security system activates the siren then dials your phone or sends a text message in case of intrusion. With the remote monitoring you can call the system at any time and check the status, remotely arm, or disarm the alarm and use the intercom function. This allows you to protect your home and your belongings easily with a simple phone call. The Dual network will allow you to connect the unit to both your landline and GSM simcard in the event that one fails, this provides back up security. The landline protection allows you to be protected if your landline is cut by an intruder with a siren that automatically sounds.
Functions or a high end alarming monitoring system without monthly fees
Totally wireless with a built-in GMS dialer
Activates the siren then dials your phone or sends a text message
Allows you to connect to the unit of both your landline and GSM simcard
Landline protection
– Anthony Dawson
Best Budget DIY Home Security System
SimpliSafe
The Simplisafe2 Wireless Home Security System 8-piece Plus Package is an affordable security system that will keep you and your belongings safe year after year. This DIY home security system can be installed by you in under an hour for half the cost. You can sign up for monthly monitoring with no commitment or long term contract if you desire the convenience of a monitoring company. The Simplisafe2 Wireless Home Security System has a monitoring station that is UL Certified offering their services nationally 24/7 allowing you to feel confident that your home will be secure day and night. Every system includes a cellular modem that is built-in making it nearly impossible for a thief to defeat. You can choose the monthlymonitoring and you will receive the highest quality service, and yet save hundreds of dollars over traditional home security systems. When you purchase this DIY home security system batteries will be included and the battery life is 26,280 hours, which will last around 3 years. This home security system hasa three year warranty against manufacturer defects.
Installed by you in under an hour for half the cost
You can sign up for monitoring with no commitment
Monitoring station is UL certified
Cellular modem that is built-in
Battery life is 26,280 hours
– Anthony Dawson
DIY Home Security System Buying Guide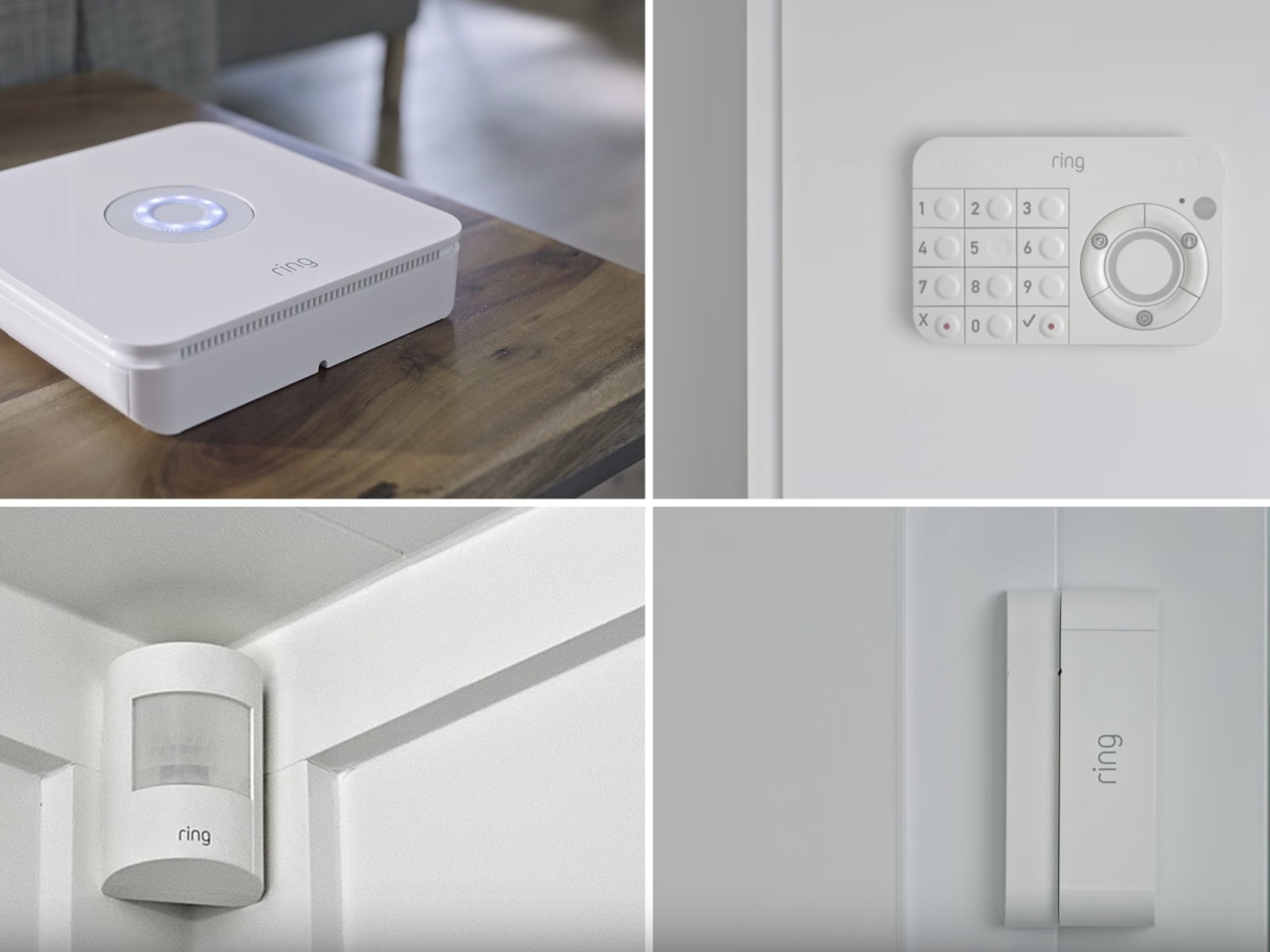 Things to Consider When Buying a DIY Home Security System
A DIY Home Security System is a popular option for homeowners today. This is because it is easy to install no matter what your skill levelis.It also saves you time and money as it can be done without hiring and waiting for a service provider.
If you are looking for the right security system for your home, you should consider different factors to be able to choose the right one that best fits your preferences.
This article will provide you with guidelines on what to look for when purchasing a DIY Home Security System.
Basically, there are two types of configurations when it comes to home security systems: hardwired and wireless.
Wireless systems are now beginning to take over the market, but it is not always the best solution for every home. In this guide, you will also learn about the advantages and disadvantages of having wireless over hard wired systems, as well as other tips for getting a truly effective setup based on your needs.
The biggest advantage of a wireless system is the installation cost. You can save hundreds of dollars by going wireless. Most of the DIY systems today are wireless configurations. As mentioned before, it will also save you a lot of time in the process.
If you can a hang a picture on the wall, there is a good chance that you can install a wireless security system yourself. Going wireless means that there are no wires to run except for the electrical plug that will power the control interface. Typically, you only need to be able to screw some cameras or sensors, or in some instances just stick them to the wall via tape adhesion.
That means you don't have to break, drill, fish, or run wires through your wall, and you could connect to your control box without having costly electrical installations. The larger the house, the bigger is the savings when it comes to wireless configurations.
However, if your home is too large, you might need to go for hard wired to be able to have a more reliable security system. In general, a 2GHz system can keep constant connection with wireless components in about an acre worth of residential area.
One disadvantage of the wireless system is that the components will eventually run out of battery life. It is therefore necessary to invest in a dependable battery backup system not only in case of emptying battery life but also to continue to protect your home even in the event of a power outage or a break in attempt by an intruder.
Also, note that it is better to buy equipment that is powered by rechargeable batteries. They may have a larger upfront cost, but will prove to be more economical in the long run.
Look for a system that notifies you or gives an alarm that can alert you if which batteries are running low. Or if you can, frequently test the components of your system and replace batteries regularly.
Another disadvantage of a wireless configuration is the risk of faulty installation. Even though you don't need any formal training to set up this system, there's always the risk that you did not do it properly. When you hire a service provider, you can make sure that everything will be done correctly.
Also, DIY home security systems don't have the capability to connect to a professional monitoring service. This is a disadvantage when you're out of town because emergency responders can't be alerted when your alarm is tripped.
Here are some more tips before buying a DIY Home Security System
1. Make a security plan for your home. Write down how many locations or areas you want to protect. These include doors, windows, and other high-risk areas. With a plan, you can best decide on what features to look for in a home security system.
2. Research online for the best home security products that suit your needs. You can also ask friends and family members their recommendations. As you gather information from others, take note of the issues they are encountering with their systems. Try to find ways on how to stay away from those problems before purchasing. Hint: Some problems or issues are caused by human error or user-related incidents. Take note of these as well so that you have a better idea on what works or not.
3. Look around and compare prices and services from various home security companies. Look for those that give the most value for money and one that gives excellent before and after sales customer service.
4. The quality of wireless security systems in the market today considerably varies. If you want to ensure that your purchase will be worthwhile and will last longer, go for well-known manufacturers who have already built an outstanding reputation.
5. If you're a beginner when it comes to home security systems, consider buying a starter kit instead of purchasing separate components. A starter kit usually provides the basic equipment and software needed, as well as detailed instructions on how to install them. Eventually, you may choose to expand your system and add more elements.
6. Most home security companies use standard components that are compatible with all major providers in the market, while some offer proprietary equipment. In order to have the flexibility and versatility to buy from different suppliers and the option to expand your system, stay away from companies that only sell proprietary equipment.
7. Consider setting up a separate computer to store your CCTV video feeds. Although a common DIY home security system records video only when there is movement in the camera's field of view, that footage needs to be stored in a computer that is kept on at all times. For better reliability, it's good to have a standalone computer that is dedicated to this purpose.
8. Many DIY security system companies offer free technical support and installation instructions over the phone or online. There are also some that give technical trainings for a price. Examine the fine print to see what support services will be available to you. It is also best to look for warranties before making your final purchase decision.
Best Home Security Systems 2014: The Fortress S02-C or the iSmartAlarm?
There are a lot of home security systems that have stepped up by creating security systems that are smarter than ever but nothing compares with the best home security systems 2013. These security systems concur with the times. First it addresses the problem on home invasion which is ridiculously becoming very rampant. And it also addresses the need for a security system that is more advance in terms of technology.
The Fortress S02-c almost seems to be too familiar because it has evolved from an old home security model. Nevertheless it has improved in many ways.
Best home security systems 2014: The Fortress S02-C Features
• It has an auto-dialer function. This home security system comes with a feature where it automatically dials a saved number on its system to notify it in case security is bridged.
• It has door / window contacts. Since this security system come with various accessories it has contacts that may be placed on doors and windows which detects forceful break-in.
• Easy to install. Most users say they were able to install everything without technical aid in less than two hours.
• It has motion sensors. These motions sensors are able to detect activities and movements that are suspicious.
• Includes an outdoor alarm. Your neighbors will definitely know if your home is being invaded because its outdoor alarm produces sound up to one hundred ten decibels.
• Includes a panic button which activates the alarm in case of emergency.
• Can differentiate animals.Its motion detectors know if it is your pet that is creating movement within the secured premises so it does not set off the alarm.
• It is affordable. The whole kit comes at a whopping price of less than two hundred dollars.
• Shipping weight is five pounds and it can be shipped to different parts of the country.
Best home security systems 2014: The iSmartAlarm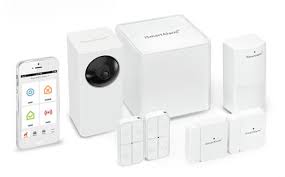 VIEW ON AMAZON
This DIY home security camera system is probably the best because it is made by a company who has immersed itself with home – renters and home –owners. Meaning this company knows what each home – renter and owner want in terms of security and safety.
Best home security systems 2014: The iSmartAlarm Features
• Quick and immediate response. This DIY security camera system is quick to response that it ensures your safety and security.
• Real time monitoring. Everything you see on your screen happens on actual time or without delay. This means you updated on the dot.
• Energy efficient. This security system helps you save on energy because it monitors which electrical devices linked to your smart phone are turned on an off. Because of this you may turn them off remotely or set a schedule for them to activate.
• Emergency contact setup. You may also set up emergency contacts which the system will inform of any security issues.
• Control everything from a distance. You can control everything from afar.
• Design is sleek. The design of this security camera system is so sleek it can blend in any environment.